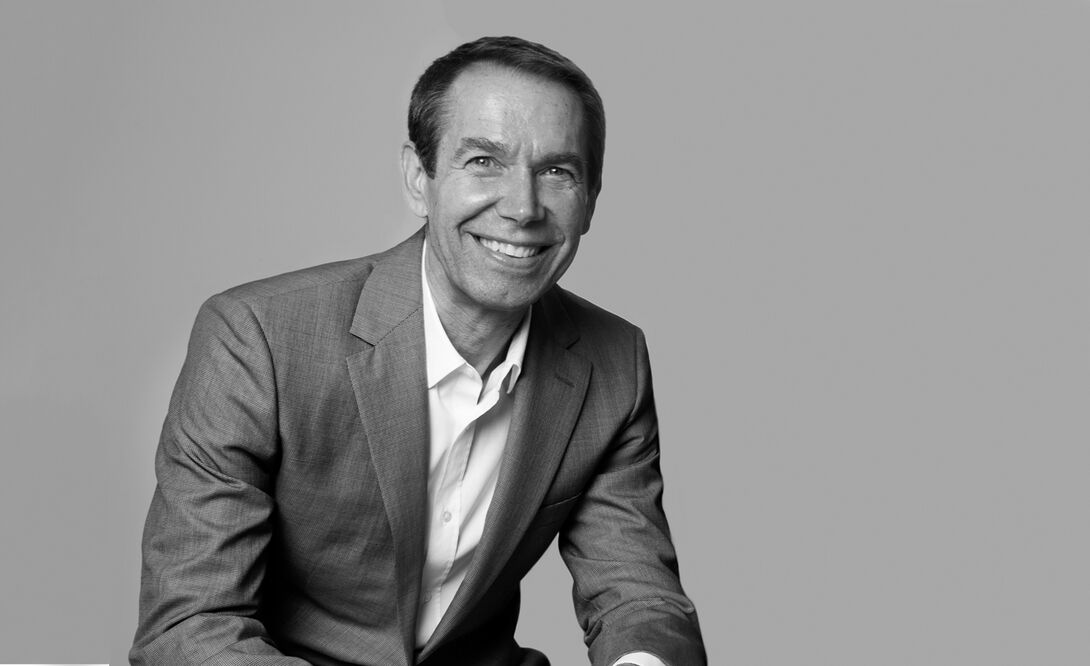 "Part of what's so wonderful and joyful about being an artist, and being involved in the art community, is that people in this community care about each other," says the world-renowned artist Jeff Koons (SAIC 1975–76, HON 2008), who studied under influential Chicago Imagists, such as Ed Paschke (BFA 1961, MFA 1970, HON 1990) and Karl Wirsum (BFA 1962, HON 2016), as well as notable faculty members Ray Yoshida (BFA 1953) and Whitney Halstead (BFA 1949, MFA 1954). Koons has donated one of his works, Gazing Ball (Stool), 2013–2016, to SAIC. The sculpture is made of polychromed stainless steel, wood, glass, and aluminum. The piece, valued at $1 million, will be sold at a later date. Proceeds from the sale will provide need-based and merit-based scholarships, to be known as Jeff Koons Scholarships, to undergraduate students.
Koons remembers Paschke fondly as an incredible mentor and friend, who taught him about the art world and how to make decisions that would help, not harm, his career. "There are so many people, including Ed, who helped me through my college years, giving me time and friendship," Koons says. "So, it's wonderful to be able to give opportunities to students who have ambition and are engaged with art."
For Koons, studying at SAIC and working as Paschke's assistant was a transformative experience, and he used that education to become the internationally known artist he is today. It's hard to travel to a major city without encountering one of Koons' larger-than-life sculptures, which reference popular and mass culture. Among his most iconic works are Balloon Dog, Michael Jackson and Bubbles, and the monumental floral sculpture Puppy. Working in the tradition of the readymade while exploring art historical themes, his work seeks to open paths to self-acceptance and transcendence. Since he began exhibiting his work in the 1980s, he has become one of the most popular and influential artists of the post-war era.