Holly Hunt and Quintin E. Primo III
by Bridget Esangga
Image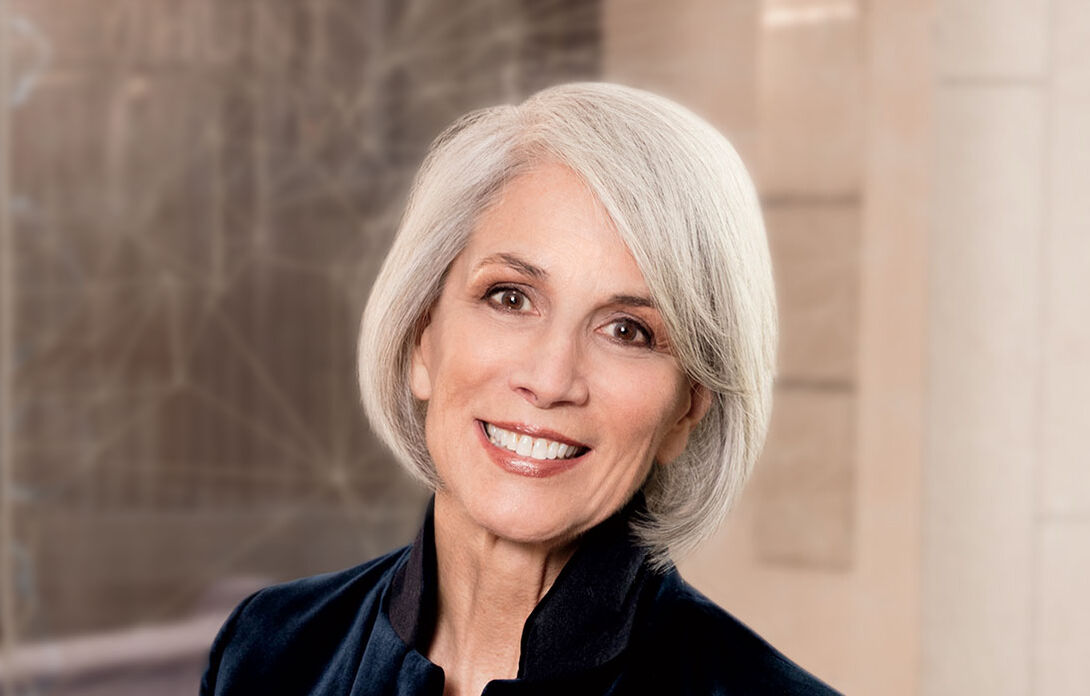 Holly Hunt
CEO of HOLLY HUNT and Co-Chair of Beautiful/Work
"If you're going to make a difference, and if you're going to change things, you have to think differently. And art students do," says Holly Hunt, Co-Chair of SAIC's Beautiful/Work campaign and founder of the eponymous design business. Together with Knoll, Inc., Hunt pledged $1 million to establish the permanently endowed HOLLY HUNT/Knoll Inc. Graduate Merit Fellowship Fund which will benefit generations of SAIC graduate students to come.
Hunt has spent much of her life raising the bar for interior design. In 1983 she bought a struggling Merchandise Mart showroom and quickly turned the business around. She started by showcasing the best product in a beautiful showroom then expanded into designing and manufacturing furniture, textiles, and lighting.
When her company turned a profit, Hunt found ways to give back to her community, a value she learned from her family. Her grandfather was a Baptist preacher, and her parents were teachers who always helped other people. "I think it's the responsibility of anyone who's successful to give back. It's just what you do," she says.
Hunt joined SAIC's Board of Governors in 1994 and has served the School for 22 years. She also contributes to a children's charity that works with abused and neglected children. Hunt says the desire to help is not enough. "It's one thing to want to give, it's another thing to create something you can give from." Today the company she built is thriving with showrooms across the United States and in London, providing Hunt the resources to continue acting on her generosity.
Image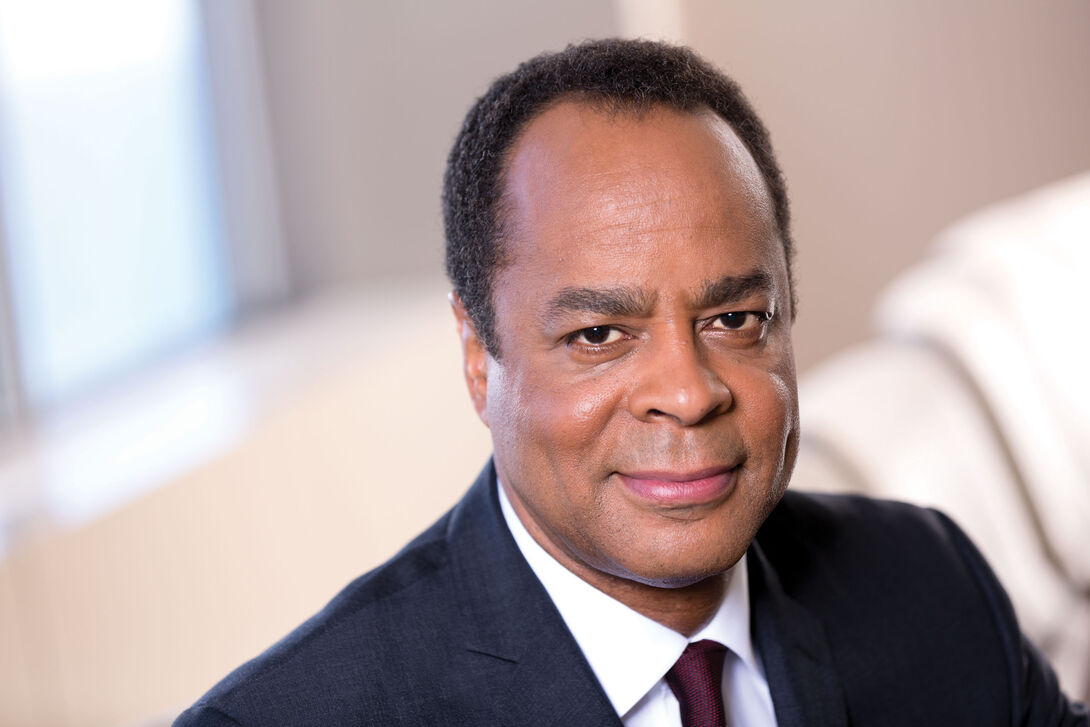 Quintin E. Primo III
Chairman and CEO of Capri Investment Group and Co-Chair of Beautiful/Work
A large portrait of a young, African American male in an orange prison hoodie painted by New York-based artist Kehinde Wiley adorns the wall in the entry of Chicago-based Capri Investment Group. A colorful mixed-media piece by Ebony Patterson glitters on the conference room wall, revealing a headless, dead soldier upon closer inspection. "I like pieces that are edgy, that say something and provoke you to think," says Quintin E. Primo III, Co-Chair of SAIC's Beautiful/Work campaign and Chairman and CEO of Capri. The art collector and investor recently gave a significant leadership gift to support SAIC students and faculty through the Beautiful/Work campaign.
In high school in the south suburbs of Chicago, Primo first learned about the Chicago Imagists and their beginnings at SAIC; it was a transformative experience. Art was always a passion, but he studied first at Indiana University and then Harvard Business School, where he acquired the skills he needed to build a career as an investor and eventually found his own company. Since establishing Capri in 1992, Primo has overseen the firm's origination of more than $10 billion in real estate equity, debt, and structured finance transactions. "I am insistent and have built mycompany on diversity and freedom of expression because it allows us to be infinitely more creative when seeking opportunities for our discreet set of investors," he says.
A few years ago, he reached out to SAIC for a seat on the Board of Governors. "SAIC's board was really the only board that I asked to be on, and actively campaigned to join," he says.
In addition to his support for SAIC, Primo serves as Chairman of the Primo Center for Women and Children, a transitional shelter and family institute serving the homeless, and is a board member of the Chicago Council on Global Affairs.
Looking back on his dedication to the Beautiful/Work campaign thus far, Primo remarks it has been "a tremendous joy to become involved in a school as prestigious and impactful as the School of the Art Institute of Chicago."