At Mott St with Nate Chung 

(MFA 2009)
Image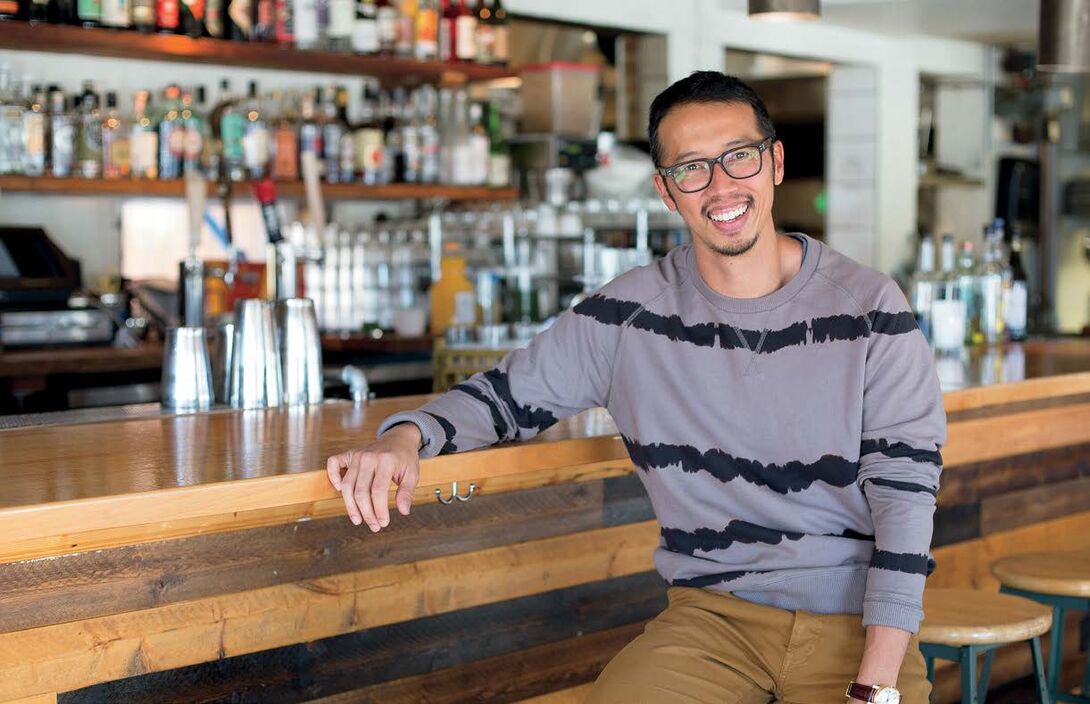 Founded by Nate Chung (MFA 2009) and three partners in 2013, Mott St has become a standout in the competitive fine dining scene in Chicago. But with its humble roots as a former hot dog stand, the 2017 Michelin Bib Gourmand restaurant is a stark contrast from many of its peers. Chung and his partners seek to create a sensory experience.
We celebrate the process. We open up the walls so you can look into the kitchen [and see] the raw material. In a sense, you participate in your own meal, in your own experience.
Guests are transported from the busy, concrete sidewalk of Ashland Avenue, one of Chicago's biggest arteries, into a warm but industrial space with exposed vents, white brick walls, and views of the kitchen and the food. Mott St is intentional in activating the senses. From the bold street art covering the 72 seat restaurant to the soft, maple tables to the dim, sexy lights and loud, energetic music, Chung and his team put on a performance, and in doing so, diners come away with an experience made better by each guest. "They take it beyond what I can, and then we dance together, and then it's magic," says Chung.
View more images in the slideshow below.