In the Classroom with Valerie Xanos (BFA 1991, MFA 2018)
Image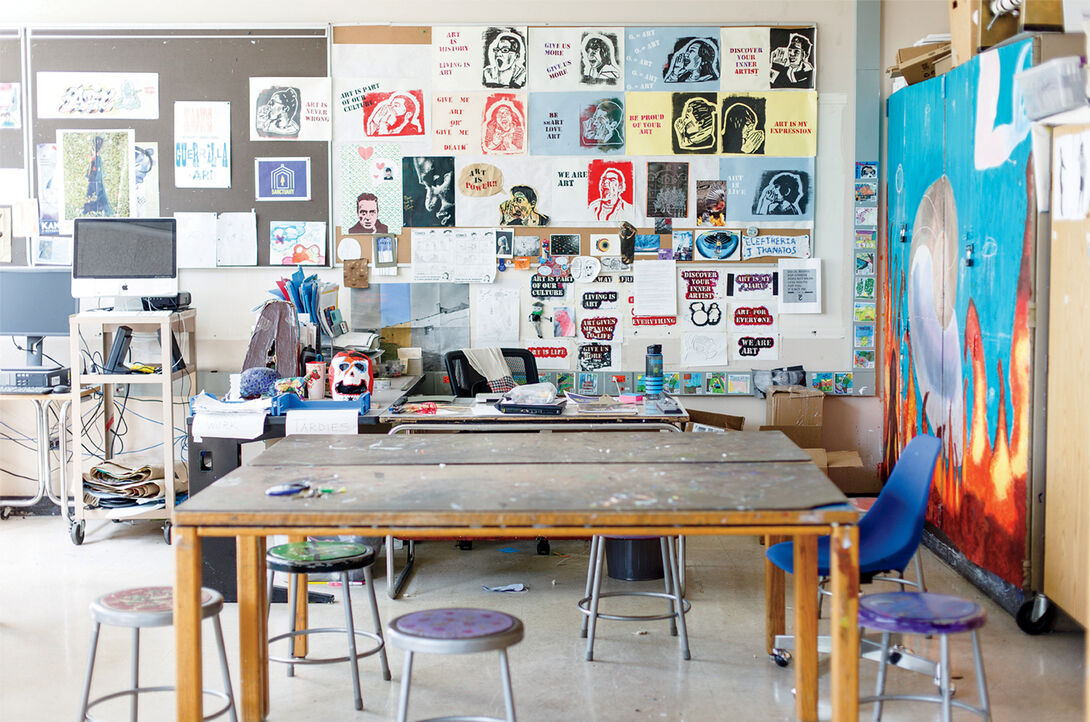 Valerie Xanos' (BFA 1991, MFA 2018) classroom at Curie High School, a Chicago Public School on the city's South Side, strikes a balance between structure and flexibility. While the desk surrounded by art from her Guerilla Art Collective (GAC) class is Xanos' space, the rest of the room is open to student interpretation. As a teaching artist, Xanos gives students the autonomy to create and develop their own voices. 
Image
I love creating work within the collective that includes our community and provides a space that gives an empowered voice to all who inhabit it."
Students decide how to use the classroom, rearranging tables or using the furniture as material for an artwork. "I try to create a space where we can work collaboratively and find space to be introspective when needed," she explains. Xanos dissolves the teacher-student hierarchy through the GAC, cultivating an environment where she is not the sole authority but one of the artists. "This is as much a freedom for me as it is for the students," she says.