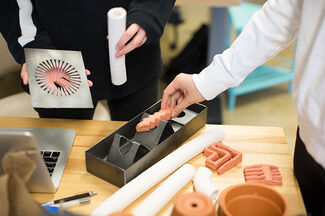 The Whatnot Studio is a progressive educational platform focused on creative inquiry and iteration. The year-long course enables students to hone their voice as individual designers while working as a team to execute a thematic collection of highly refined and relevant work for public exhibition. 
The 2019 Whatnot Studio critically engages the concept of obsolescence.  An original collection of designed objects will be exhibited at Wanted Design as part of NYC x Design Week, May 16-20, 2019 in Industry City, Brooklyn. The objects that surround us provide unique insight into the world in which we live. An object's relevance can be linked to the social, cultural, and economic context in which it was imagined, produced, and used. The 17th century monteith bowl which was used to chill drinking glasses and the nearly extinct public pay phone are just two examples of objects that have become irrelevant through complex advances in technologies and shifts in politics, economics, and cultural values writ large. Objects including printer cartridges, smart phones, and plastic seals on products like electric toothbrushes and razors represent strategic and planned examples of designed obsolescence ubiquitous in our contemporary context.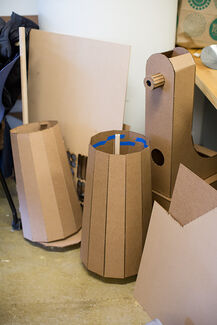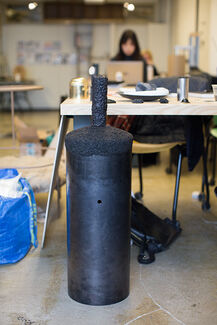 Faculty
Pete Oyler is a product and furniture designer. He  joined the School of the Art Institute of Chicago's Designed Objects program in 2016 and teaches studio classes that explore the contemporary landscape of design and exhibition. As an educator Oyler is particularly interested in design semiotics and in the potential of three-dimensional objects to incite imaginative curiosity. Oyler co-founded the award-winning furniture studio Assembly Design with Interior Designer Nora Mattingly in 2012 and produces work for larger volume production under his own name. His work explores the intersections of design, craft, contemporary culture, and history, and his studio practice emphasizes both traditional and experimental approaches to a wide range of materials and methods of production. Oyler's work has been exhibited and recognized (inter)nationally. Recent publications include The New York Times, Elle Décor, Dwell, Ideat, Modern Painters, and Wallpaper.
Jonah Takagi received a BFA in Furniture Design from the Rhode Island School of Design in 2002. After several years of life on the road as a touring musician, Jonah launched his studio, Atelier Takagi, in 2010. He has exhibited work throughout Europe and America and counts among his clients such brands as Kvadrat (Denmark), Roll and Hill (United States), Le Klint (Denmark), Umbra Shift (Canada), Matter (United States), La Chance (France), and Hem (Sweden).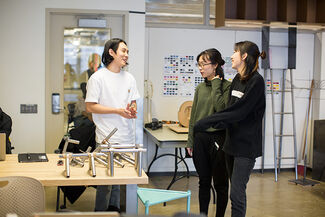 School of the Art Institute of Chicago
For more than 150 years, the School of the Art Institute of Chicago (SAIC) has been a leader in educating the world's most influential artists, designers, and scholars. Located in downtown Chicago with a fine arts graduate program consistently ranking among the top programs in the nation by U.S. News and World Report, SAIC provides an interdisciplinary approach to art and design as well as world-class resources, including the Art Institute of Chicago museum, on-campus galleries, and state-of-the-art facilities. SAIC's undergraduate, graduate, and post-baccalaureate students have the freedom to take risks and create the bold ideas that transform Chicago and the world—as seen through notable alumni and faculty such as Michelle Grabner, David Sedaris, Elizabeth Murray, Richard Hunt, Georgia O'Keeffe, Cynthia Rowley, Nick Cave, Jeff Koons, and LeRoy Neiman.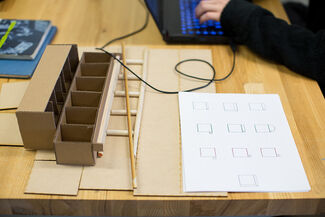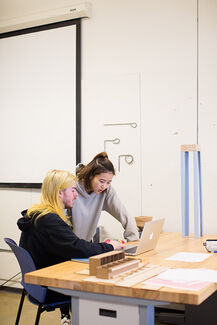 Designed Objects
The Designed Objects programs at the School of the Art Institute of Chicago focus on the critical rethinking of objects and the changing relationship between things, ideas, users, and contexts. It provides a creative and intellectual context in which designed things are examined, reconfigured and reimagined. The Whatnot collection is created through the External Partnerships Studios, which are year-long classes offered by the Department of Architecture, Interior Architecture, and Designed Objects (AIADO) at SAIC.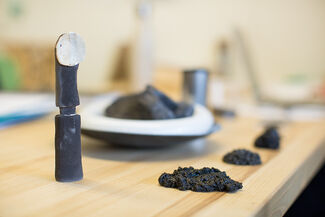 Explore Past Whatnot Products