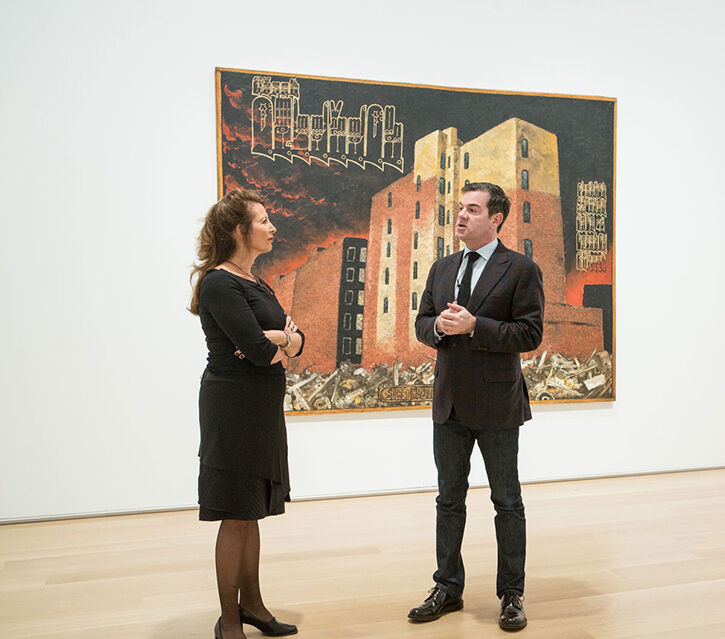 UPDATE: Registration for Touring Modernism is now open. If you'd like to register, click here. 
by Sarah Kollmorgen
Through her art history course, Touring Modernism: From the French Avant-Garde to American Pop and Beyond, Dean of Faculty Lisa Wainwright will bring a more contemporary framing of the history of modernism. She will explain how modernism ties in with feminist theory, post-structuralism, semiotics, and more to her students, who will experience the material in a contemporary way: online.
"The history of modernism is a really good story to tell. It's not just about art history, it's about the rise of our modern sensibility," Wainwright says. "When it's told through pictures, through art, it has a zing, it has a power."
SAIC is using Wainwright's class as a first foray into the world of massive open online courses (MOOCs) with the hope of showcasing the School and reaching a more diverse art community. MOOCs have been used by higher education institutions to teach science, technology, engineering, and math (STEM) subjects for years. However, art schools have been slower to take up the practice, in part because so many art lessons rely on physical instruction and abstract, subjective thought: things that do not translate easily to an online format.
"I've always been very jittery about online education," Wainwright says. "I've always felt that having a living, breathing, excited, passionate faculty member at the front of a class engaging in dialogue with his, her, or their students, makes the material breathe: it's live.
However, Wainwright has come to believe for certain areas of study—such as art history— the pros of a MOOC could outweigh the cons. As an art historian, she looks forward to being able to reach a wider audience than the select number of students who pass through SAIC each year. As a self-proclaimed competitive person, Wainwright also wants to make sure SAIC remains at the forefront of art and design education.
Alan Labb, Associate Provost of Educational Technology and Innovation, is also cautiously optimistic about introducing MOOCs into SAIC's repertoire of courses. In the past few years, the School has begun offering a handful of "blended courses," where students do part of the coursework online and then discuss the online assignments in class. Labb is emphatic, however, that online courses are not about to replace a significant portion of the curriculum at SAIC.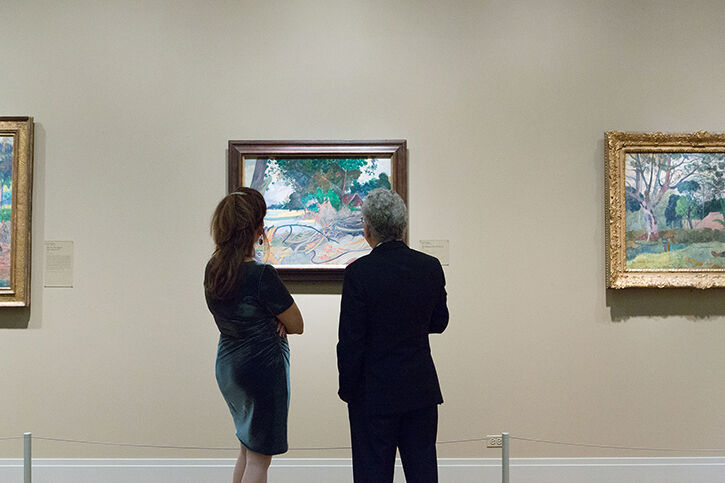 "What we'll be doing in the future is carefully selecting the right tools and the right technologies to help enhance our courses," Labb says. "Playing with MOOCs, as well as online and blended courses, is just preparing us to understand that conversation better."
SAIC is using Kadenze, an education technology company that specializes in developing MOOCs for the arts, to produce Wainwright's course. Kadenze originated from the California Institute of the Arts and has since partnered with other prominent institutions, such as Princeton, Stanford, Paris College of Art, Pratt, and Seoul Institute of the Arts.
When Wainwright's course is offered in the spring, it will consist of eight lessons in the course of 12 weeks. Each lesson is broken down into a series of 20-minute videos.
Many of the clips are of Wainwright lecturing (along with a few "zany antics to keep it lively"), but some also feature interviews with SAIC professors and curators from the Art Institute of Chicago museum, as the primary works discussed in Wainwright's course come from the collection.
While most tests for the course will be multiple choice, fill-in-the-blank, or slide identifications, the final project will take advantage of some unique online tools: students will be asked to plan and build an online art gallery using works from the course.
"[Wainwright] has really taken ahold of this online space and the opportunities it's providing, and [she] rocks it," says Amanda Eno, the lead production manager at Kadenze and producer for Wainwright's course.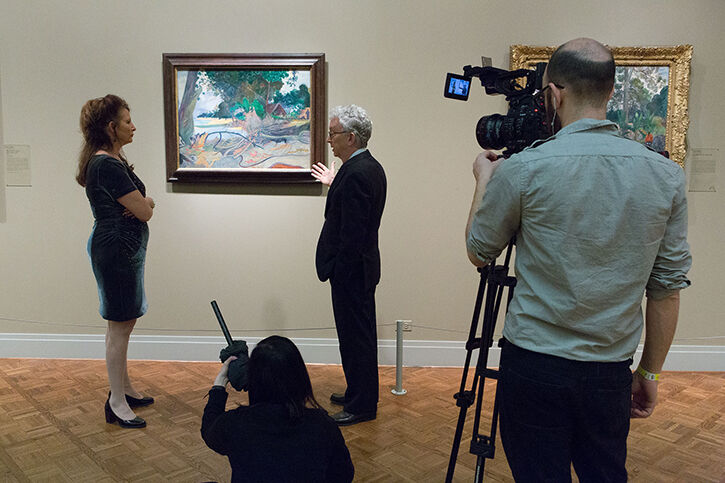 SAIC's course offers three tiers of membership. The most basic membership allows anyone with an Internet connection to take Wainwright's course for free. Premium members pay a $7 fee, in exchange for a more engaging experience: they can turn in assignments. The for-credit model allows students to take the course for actual credit. These students will also have advanced participation features.
Labb thinks this course in particular could be especially interesting for young learners thinking about applying to art school, as well as SAIC alumni, who might find their history of modernism a bit outdated after hearing Wainwright's teachings.
For Wainwright, online success will be determined back in the real world.
"I think it'll be successful if we get people going into museums more," she says. "That's my goal as well. I'm trying to convey how history is before us in these great museums around the world. We must access this version of history because it's so powerful to behold [it] through visual sensation."