Science inspires SAIC artists to create and innovate. MacArthur Fellow Trevor Paglen (MFA 2002) examined image making by machines and artificial intelligence algorithms in his latest exhibition, A Study of Invisible Images, at New York's Metro Pictures last fall. Justus Harris (BA 2013) offers sculptural data visualizations that help people understand and manage their health. And Adjunct Assistant Professor Lindsey French (MFA 2013, Contemporary Practices and Art and Technology Studies) engages with nature, science, and technology to provide innovative ways of understanding and relating to our world.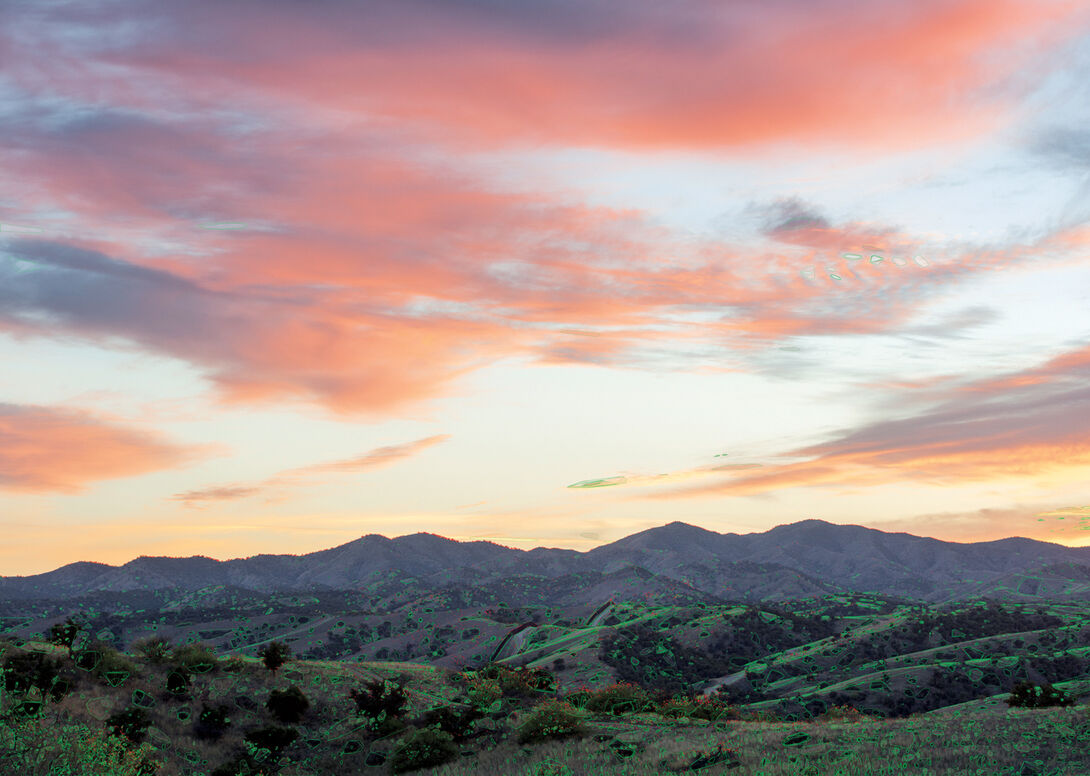 Trevor Paglen
Over the past decade or so, images have become detached from human eyes. Most surveillance images are made by machines for other machines, with humans rarely in the loop. The 2017 MacArthur "genius" grant recipient Trevor Paglen (MFA 2002) brought these images into view for his exhibition A Study of Invisible Images at New York's Metro Pictures gallery last fall.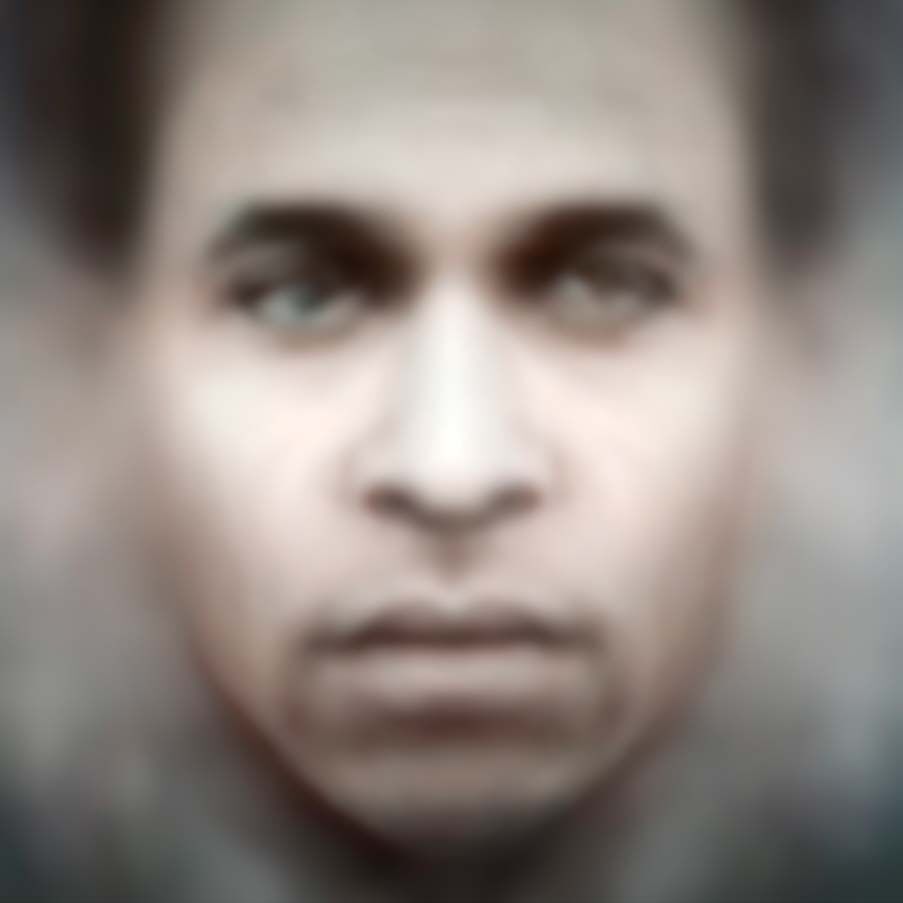 Paglen's exhibition was composed of three loosely defined types of invisible images: machine-readable landscapes, training images, and things that we might call "ghosts." Near Nogales is a machine-readable landscape showing the US/Mexico border through computer vision algorithms that continually monitor the border for movements and changes to the landscape. Paglen's "ghosts" are images like "Fanon," made inside the computer vision systems that machines use to teach themselves how to see.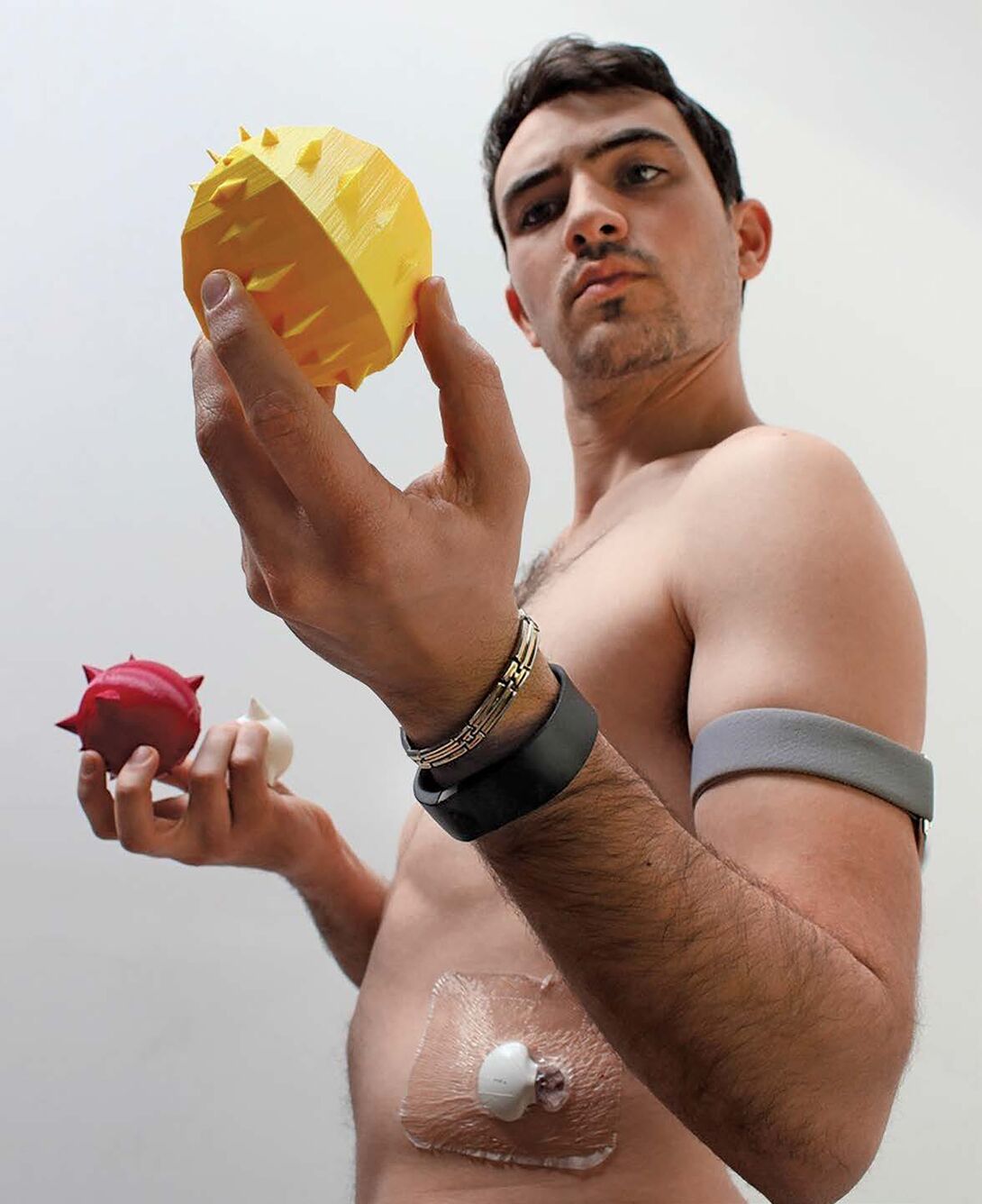 Justus Harris
Justus Harris (BA 2013) is an artist and entrepreneur. He founded MedSculp, a company that produces products to help people with diabetes and chronic conditions understand their experiences creatively. Through data visualization, infographic design, and customized artworks, MedSculp inspires and empowers patients to take ownership of their health. His Diabetes Data Sculptures transform thousands of data points from glucose monitors over a one-month period into concise digital visualizations that can be 3D-printed as objects people can hold in the palm of their hand.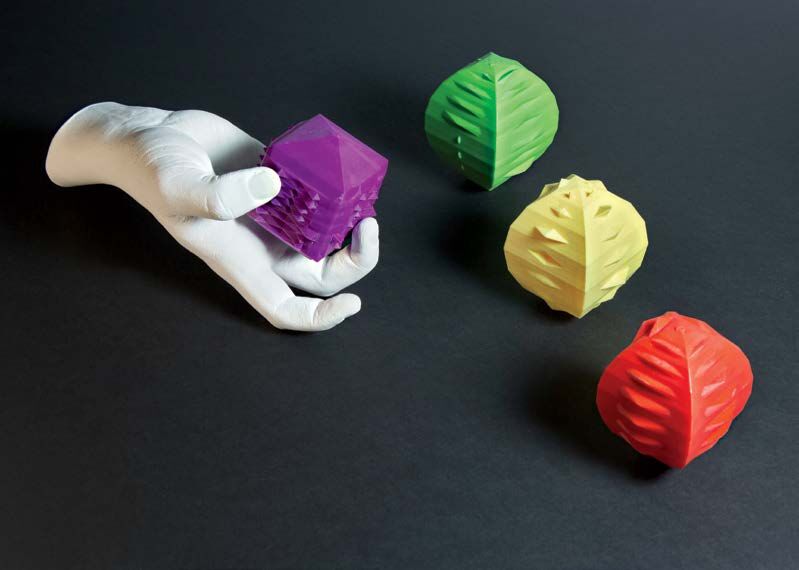 Harris received an SAIC MakeWork Challenge award, which offers SAIC students and recent alumni an opportunity to present business pitches for a chance to win awards up to $10,000 in start-up funding. Harris' award allowed him access to mHUB, a 63,000 square-foot facility that contains 10 fabrication labs and a community of manufacturers, university researchers, and local entrepreneurs.
Lindsey French, Adjunct Assistant Professor in Contemporary Practices and Art and Technology Studies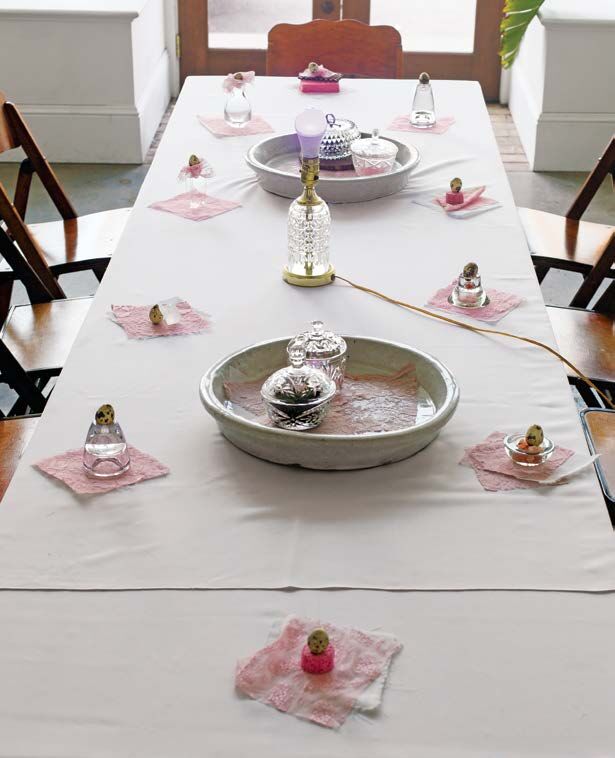 Artist and educator Lindsey French's (MFA 2013) work engages in communication with landscapes and other nonhuman entities and is motivated by respectful collaboration with the natural world. Smelling Salts for Dinner Party posed questions of passivity and production and photosynthesis and promiscuity while French guided guests to inhale photoluminescent smelling salts by crushing a quail egg.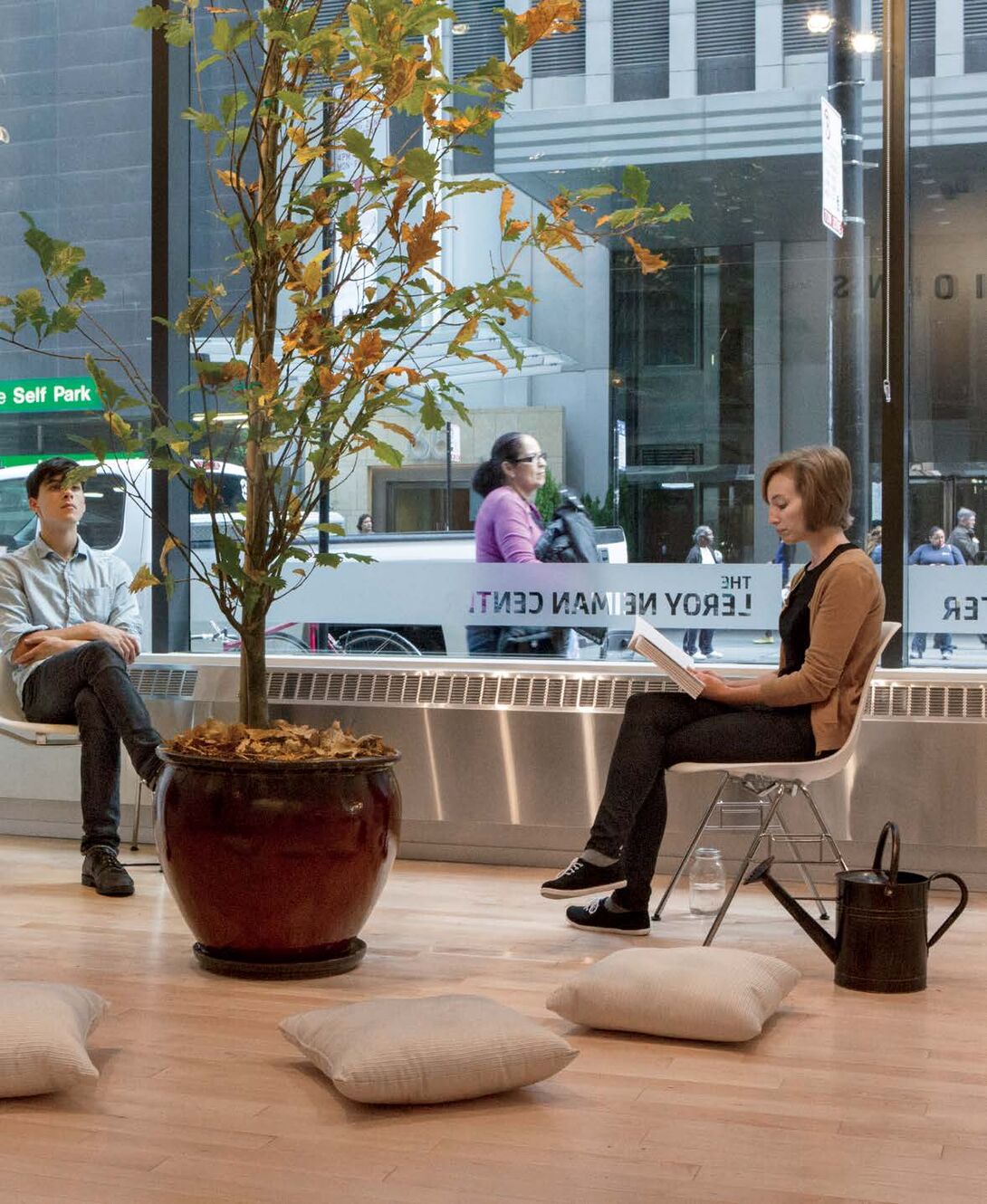 In seductiveness the which issued by the whole person, the first of a series of novels written by trees, French developed a framework for conversation between herself and an oak tree, based on a relationship formed between vocal vibration, the tree's vibration, and the literary text of Virginia Woolf's Orlando.