In the beginning, sometimes I left messages in the street
Image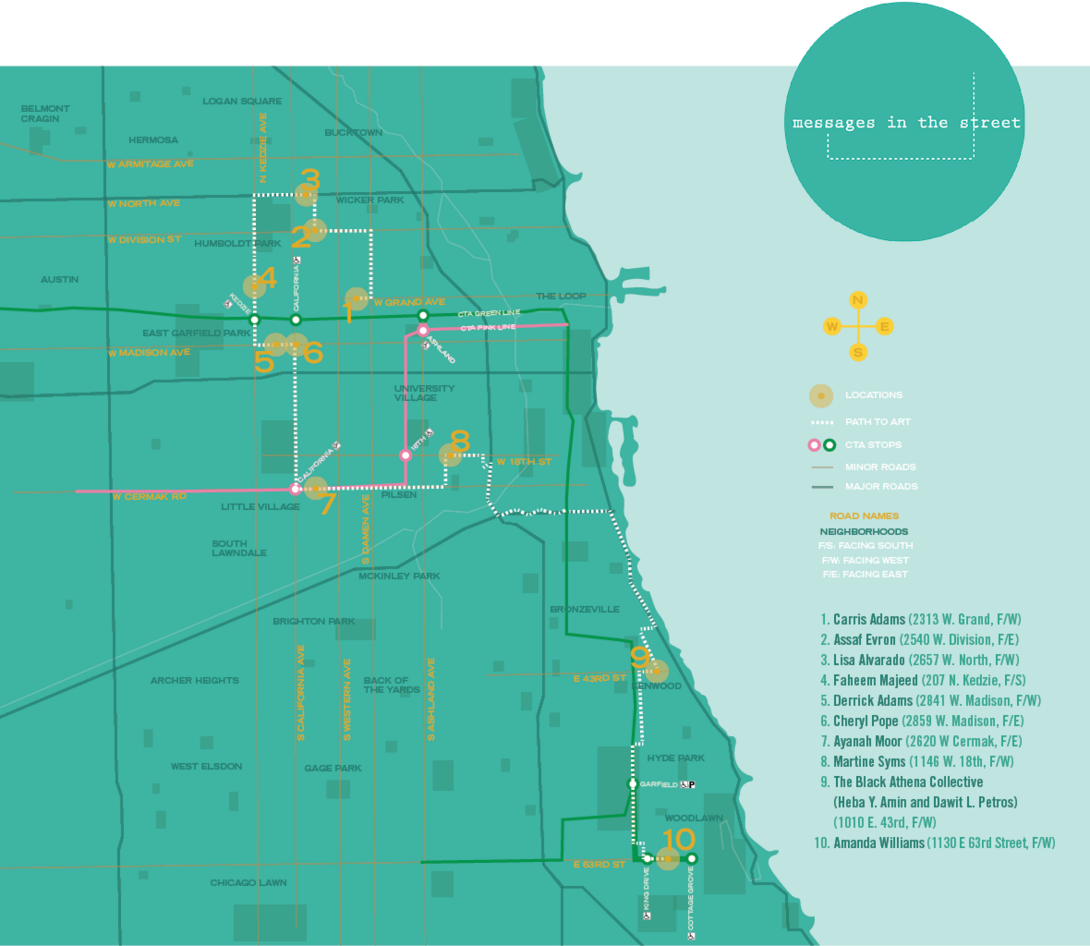 Curator Allison Glenn (Dual MA 2012) invited SAIC faculty and alumni, along with other artists, to participate in the large-scale immersive exhibition, In the beginning, sometimes I left messages in the street. From June 6 to July 10 artwork appeared on 10 billboards embedded across a 19-mile stretch of the city landscape. Performances, artist-led walks, and sound pieces enhanced these visual interventions. "The brevity of space and opportunities for engagement with the less traversed areas of the city become exciting moments for critical inquiry, site responsiveness, and the activation of interstitial spaces," says Glenn.
Glenn received a $6,000 Propeller Fund grant and a Curatorial Fellowship in the Visual Arts Department of the City of Chicago's Department of Cultural Affairs and Special Events to realize the project in addition to funding and partnerships from individuals and organizations including filmfront, Activate! Chicago, ACRE Residency, Jane Saks of Project&, Theaster Gates, Angelique Power, and Esther Grimm among many others.
Participating artists: Carris Adams, Derrick Adams, Lisa Alvarado (BFA 2006), Assaf Evron (MFA 2013), the Black Athena Collective (Heba Y. Amin and SAIC visiting artist Dawit L. Petros), Becky Grajeda (MFA 2011), Associate Professor Ayanah Moor (Printmedia) with Jamila Raegan, Krista Franklin and Anthony Williams, Nazafarian Lotfi (Post-Bac 2009, MFA 2011), Lecturer Faheem Majeed (Art Education), Assistant Professor Cheryl Pope (BFA 2003, MDes 2010), Martine Syms (BFA 2007, MFA 2009), and Amanda Williams.
A selection of the work is featured here.
Associate Professor of Printmedia Ayanah Moor and Jamila Raegan 
Recent incidents of police violence and misconduct have been flooding digital and print media. The proliferation of graphic images of black trauma and death inspire a call to action and protest just as it highlights the importance of gestures of memorial and self-care. Last January, Ayanah Moor and Jamila Raegan created Offerings, a performance that responds to injustice and allows space for mourning and healing.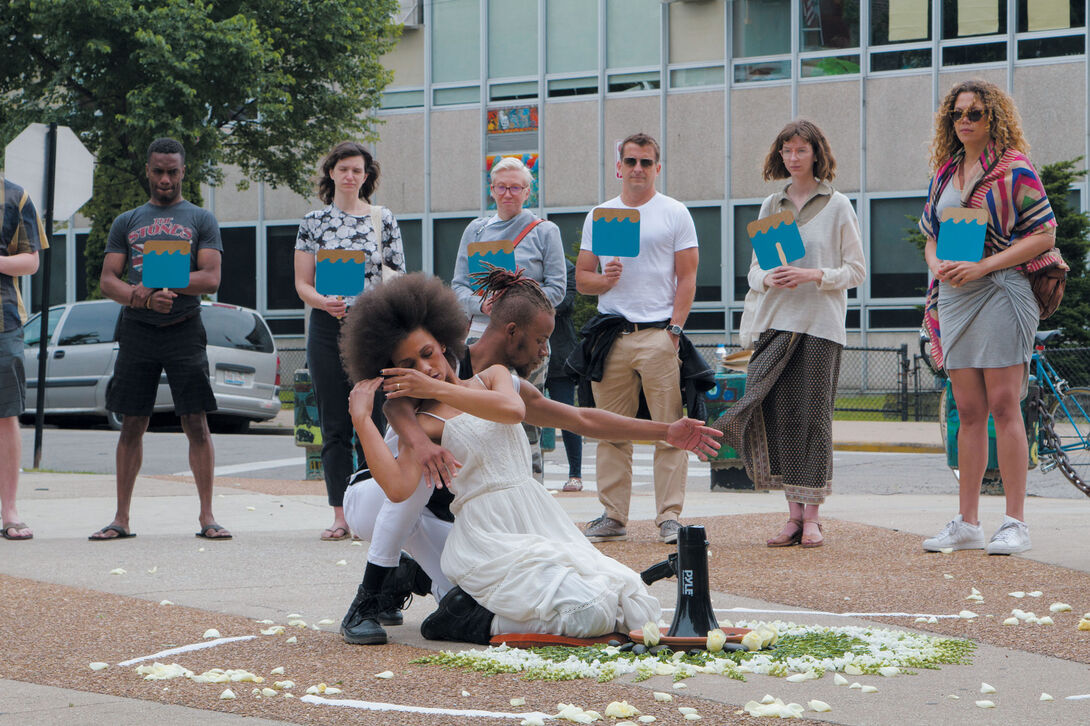 For sometimes I left messages in the street, the billboard Altar/Alter showcases Moor and Raegan framing a double altar: as a site for mourning and a portal toward the ocean. Altar/ Alter provides a conceptual point of entry to Untitled (Offerings) performed by Moor and Raegan with poet Krista Franklin and choreographer Anthony Williams at the exhibition's opening. (From the artist statement)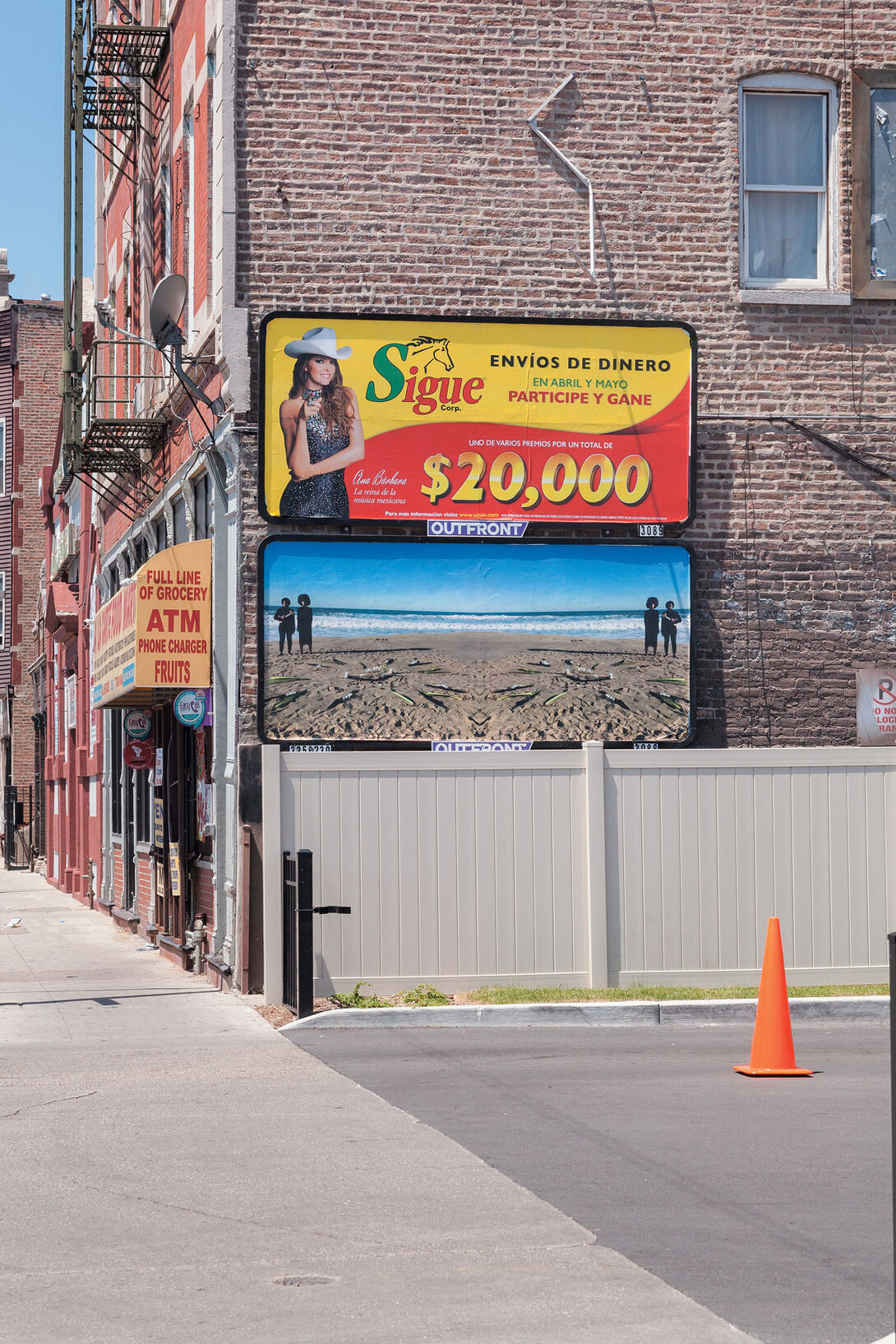 Nazafarin Lotfi (Post-Bac 2009, MFA 2011)
Nazafarin Lotfi  transformed spectators into performers as she walked them from the Garfield Park Green Line Station to the Black Athena Collective's billboard on 43rd Street. Chicago-based Lotfi plays with her presence in public space, toying with the relationship between urban landscape, emptiness, and human contact. As a resident at the Arts Incubator at the University of Chicago, she focused her creative efforts toward "social sculptures" that activate the variegated spaces between her Hyde Park apartment and the Arts Incubator.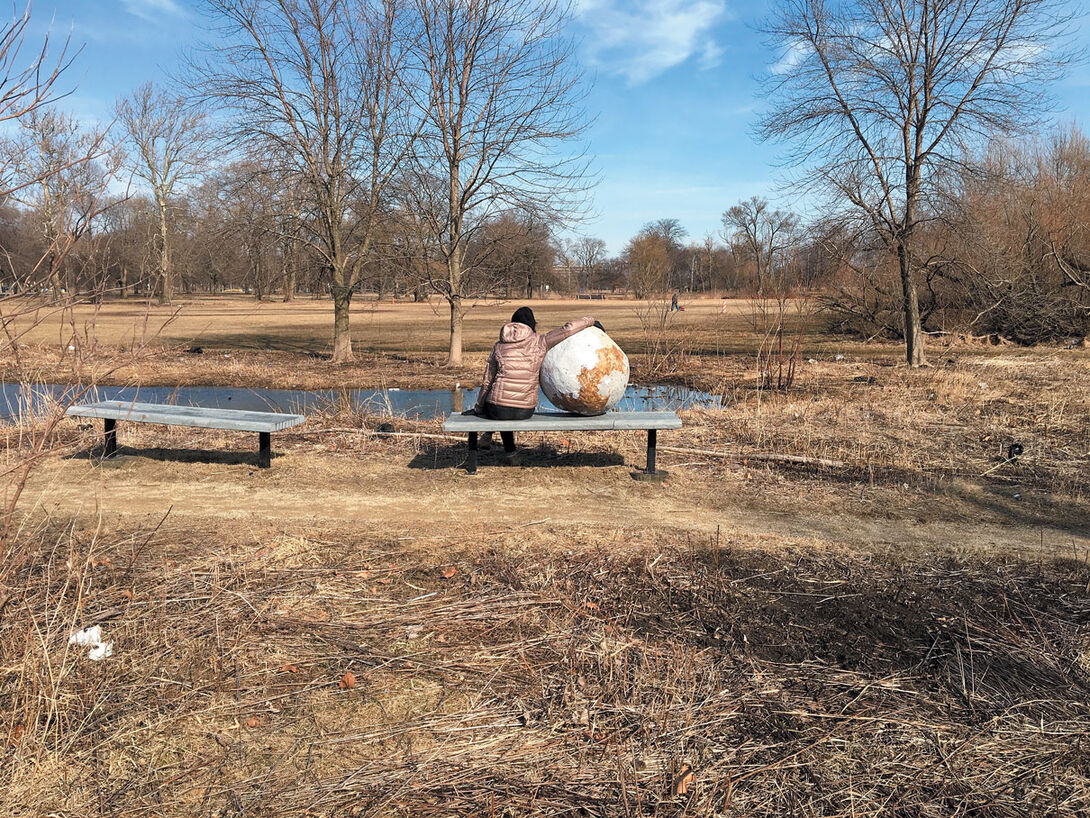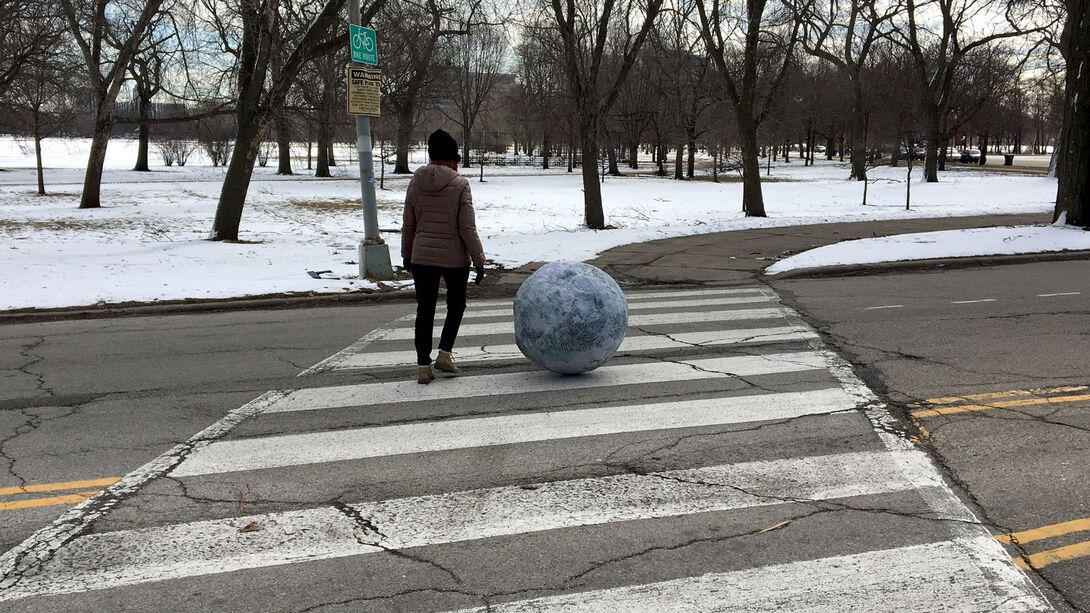 It was only natural that Glenn invited Lotfi to bring her playful approach to the city-wide social sculpture of messages in the street. Relics of Lotfi's actions—small written notes and images of previous performances integrated into the urban environment—became trail markers for the walk. Lotfi provided a group of walkers with stickers to leave their own notes or messages along the journey, urging them not only to notice their surroundings, but to participate in their creation, leaving literal messages in the street.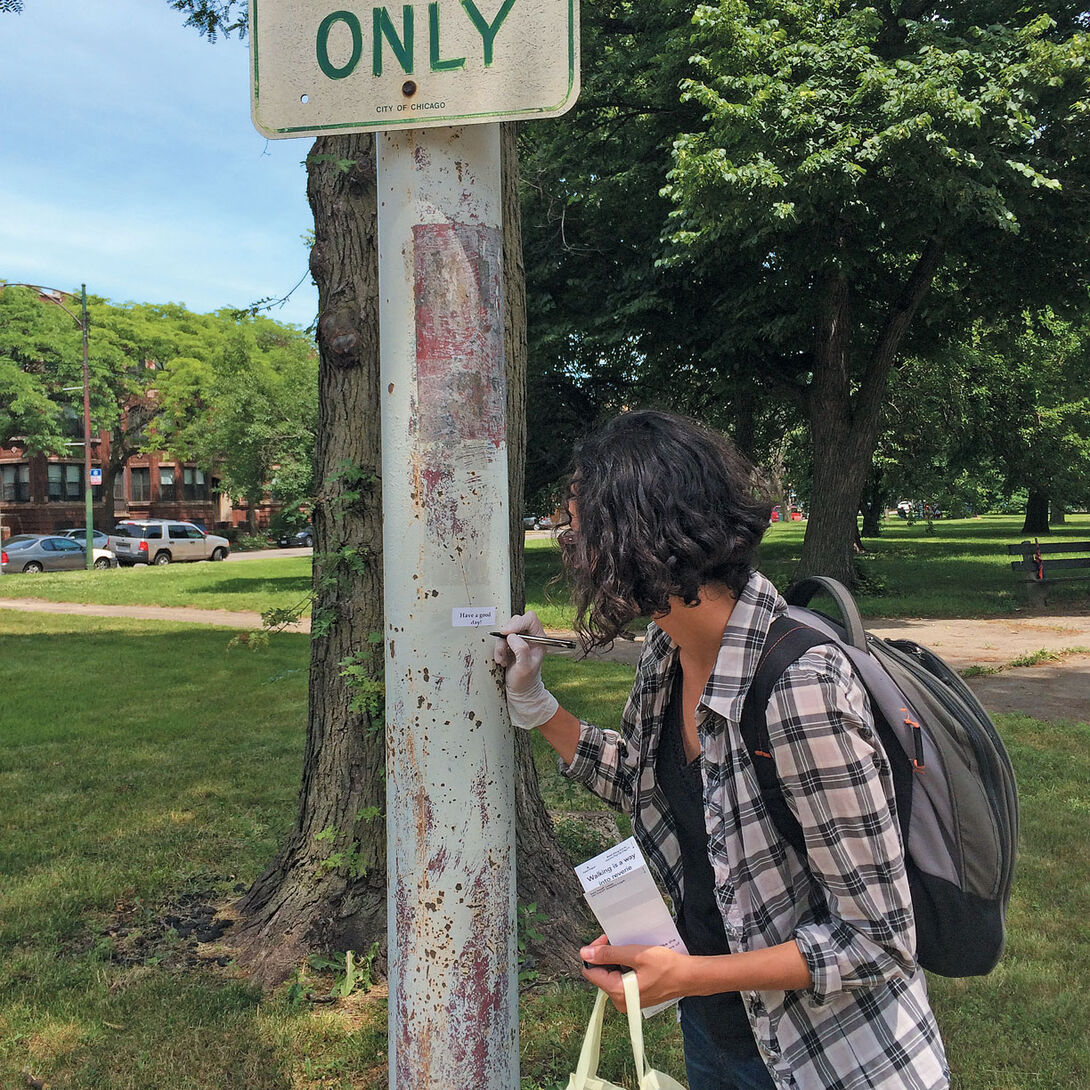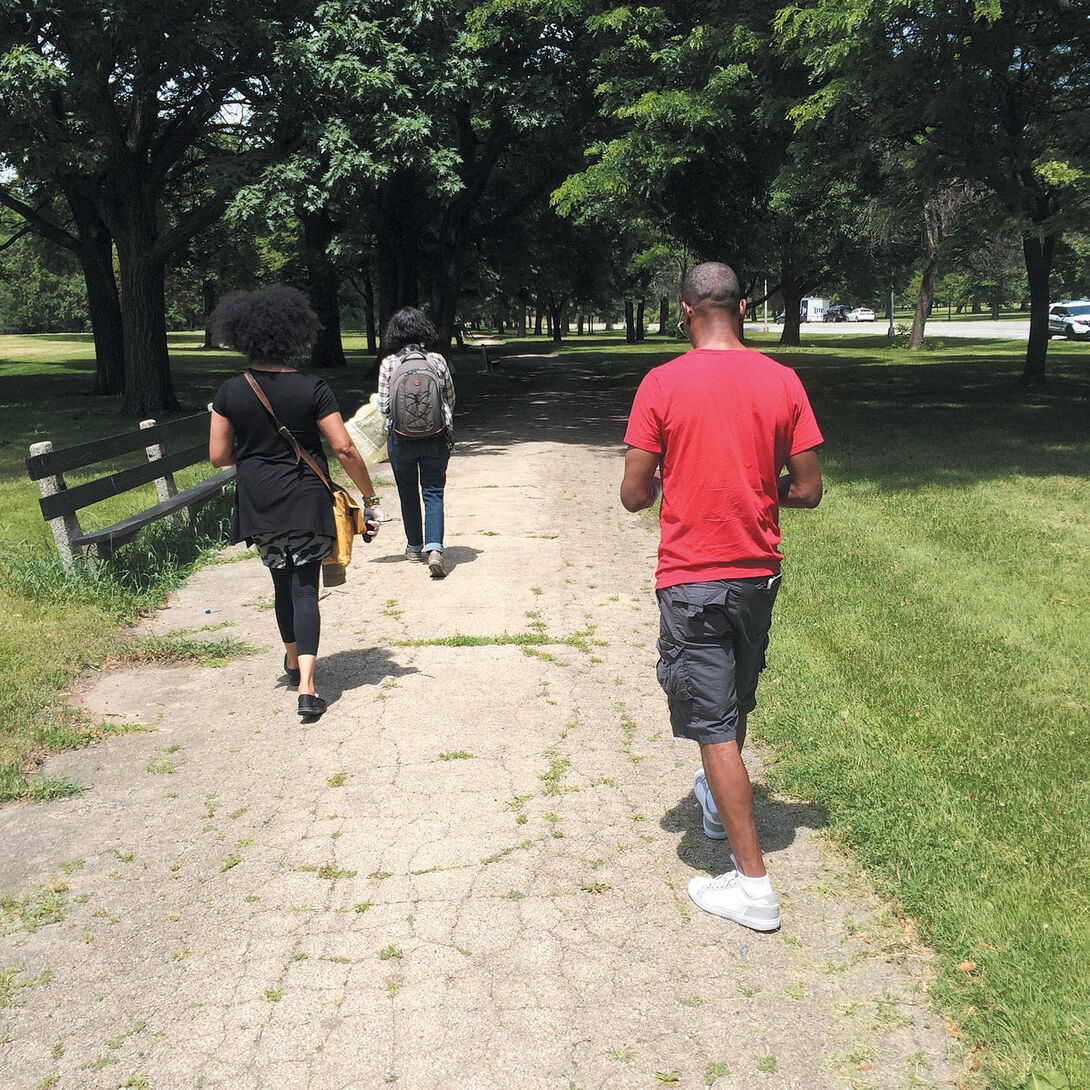 The Black Athena Collective Heba Y. Amin; Dawit L. Petros, Visiting Artist in Photography
Bordering the North Kenwood and Oakland neighborhoods on the South Side of Chicago, the billboard placed at 1010 East 43rd Street depicted a temporary and incomplete Tuareg building frame standing miles from its home in Morocco on the contentious Algerian border.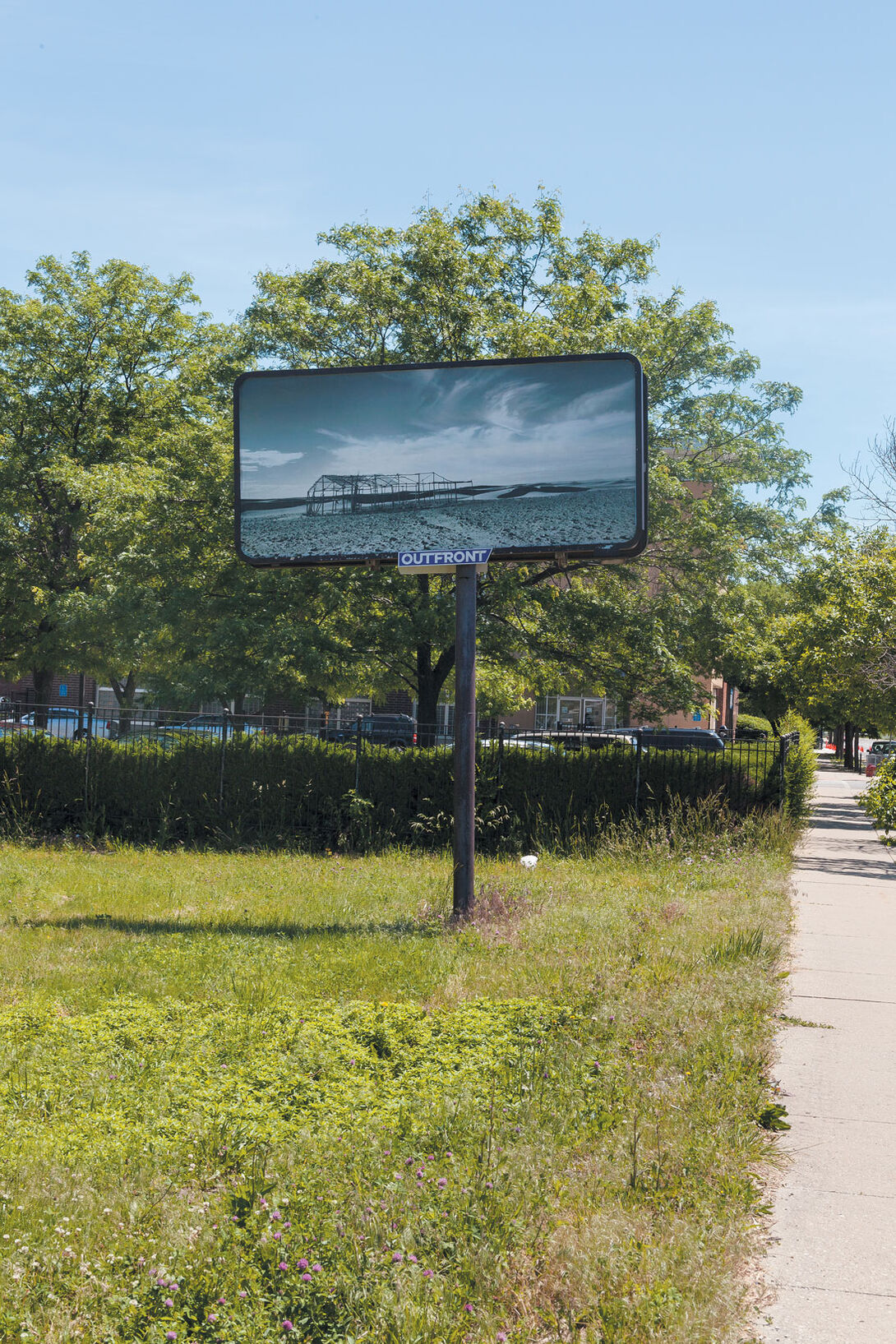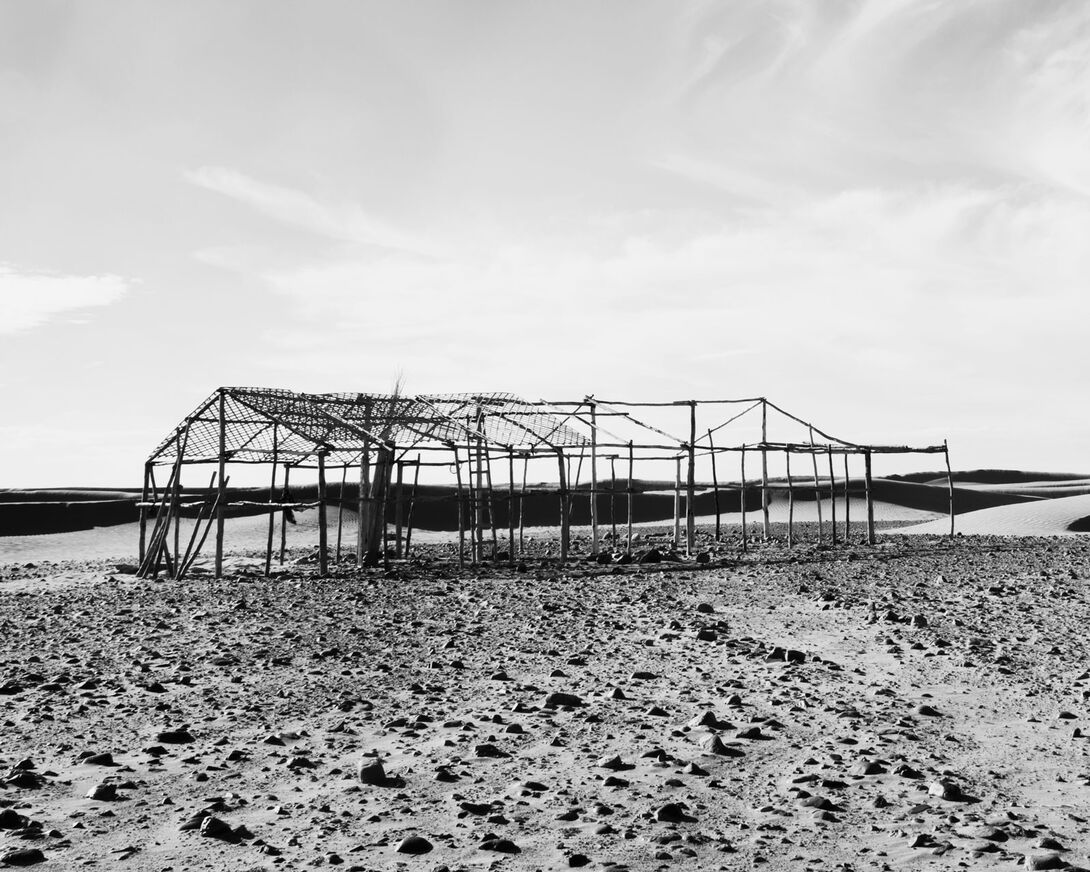 In this lonely image of unlived space, the Black Athena Collective explores "parallel narratives of dislocation and rupture" across seemingly disparate countries and peoples. These themes pervade the body of work created by United-States based Dawit Petros and Egypt based Heba Amin, who look at the "architectures of migrancy and the various frameworks of space and territorial demarcations in relation to errant bodies" through cross-cultural—and crosscontinental—collaborations.