Tizziana Baldenebro's Vision of a Better Future to Guide the Venice Biennale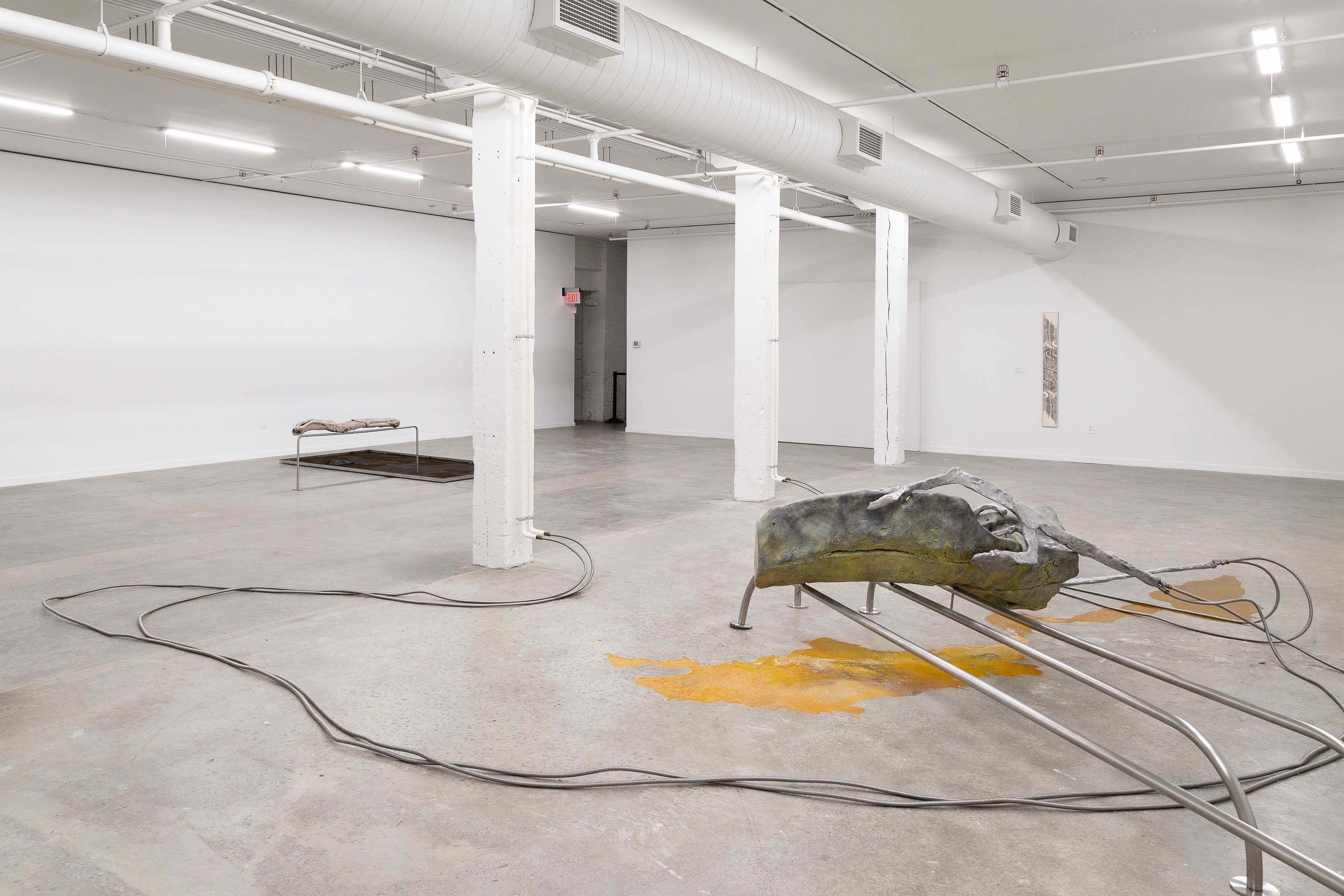 An installation of an Isabelle Andriessen exhibition curated by Baldenebro. Image courtesy of Baldenebro.
An installation of an Isabelle Andriessen exhibition curated by Baldenebro. Image courtesy of Baldenebro.
by Sophie Lucido Johnson (MFA 2017)
Tizziana Baldenebro (MArch 2018) will be the first to tell you she is not an artist.
While she dabbled in creative practices at the School of the Art Institute of Chicago (SAIC) while she was in the Architecture, Interior Architecture, and Designed Objects Masters' program, she said that "['artist'] is a title that I respect too much to claim."
While Baldenebro isn't an artist herself, respecting art and artists is among her superpowers. She has spent the past five years building a newsmaking curatorial career, which is firmly grounded in social and environmental justice. Baldenebro's refusal to accept the status quo and her imagination for a better and more-inclusive world have landed her plenty of prestigious accolades, including one of the most coveted curatorial jobs in the world: along with Museum of Contemporary Art Cleveland curator Lauren Leving, she is helming the United States Pavilion at the 2023 Venice Biennale Architettura.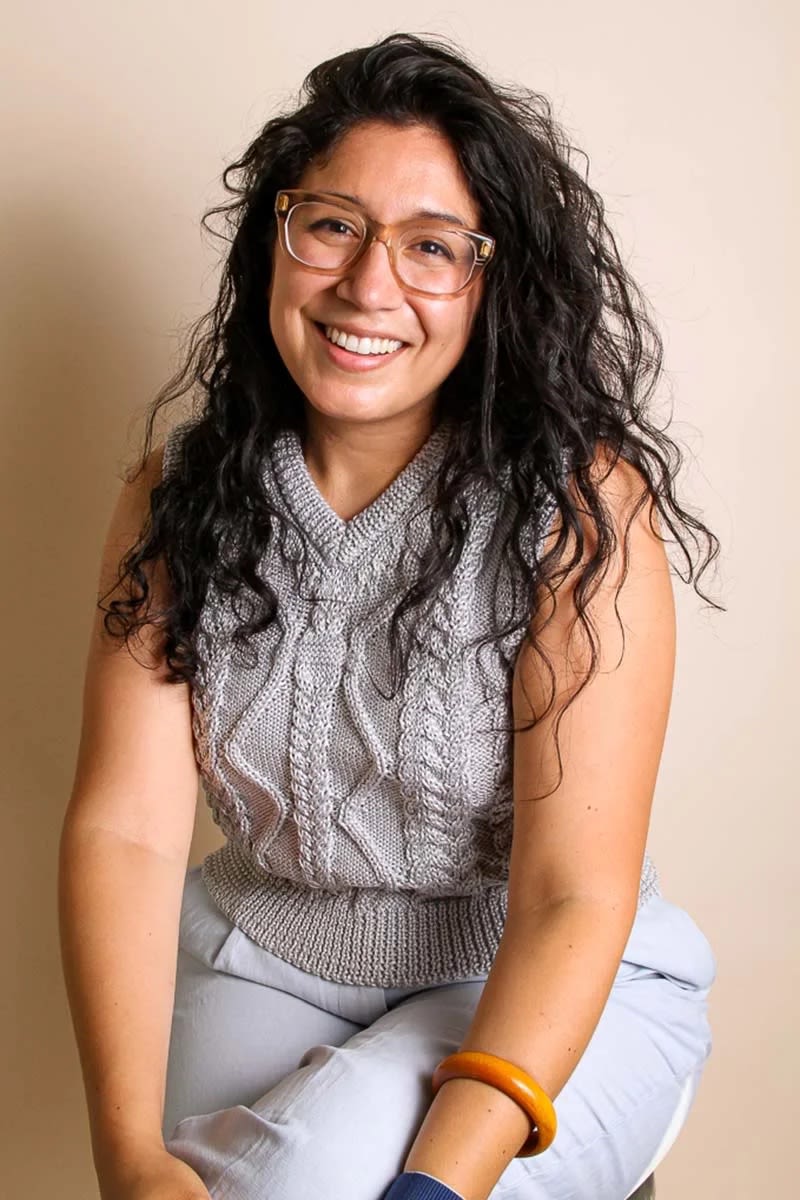 Baldenebro and Leving's proposal for the Biennale originated as a capstone for Baldenebro's curatorial fellowship with the Museum of Contemporary Art Detroit (MOCAD). "I didn't think it had a life after 2020," Baldenebro said. "When the call opened for the 2023 U.S. Pavilion proposals, it was really important to talk through things and reimagine it after the lockdown period with Lauren and, even though we never imagined we would get the big assignment, we had a lot of fun imagining how it could be."
The theme they proposed was Everlasting Plastics. The title is an homage to Motown in Detroit, where Baldenebro lived. "The title was motivated by Motown song titles and wanting to capture that 'love to hate it, hate to love it' toxic love story relationship," Baldenebro said. "We're not making a case for or against plastics. Make no mistake, they are slowly killing us and destroying everything that keeps us alive. But also, everything at a hospital that saves us has plastic; body binders and elastic clothes that help affirm gender and body-types; the computers, phones, paint in our houses—are all plastic. So how do we deal with this contradiction?"
The theme Baldenbro and Leving proposed involves filling their pavilion of the Biennale with plastic-made and plastic-informed works by artists, designers, architects, and professors. It will take on the many contradictions presented by this multifaceted material.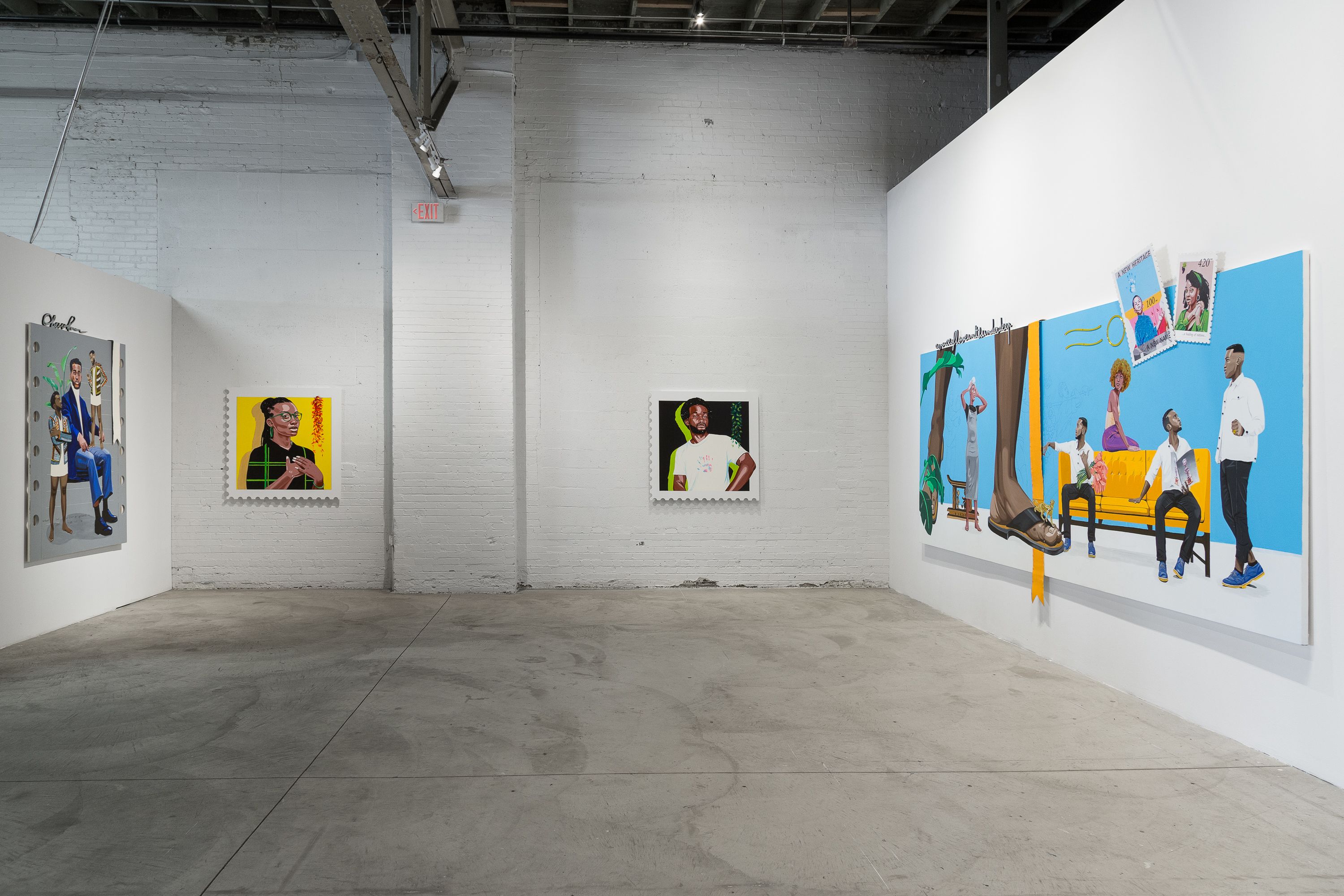 Baldenebro is fundamentally unafraid of contradiction, and she's uninterested in so-called simple solutions to the great problems facing our world. Her aim is to re-envision ways forward that aren't always easy, but are active and inclusive.
"As a millennial, I was born into an eco-nihilism that is hard to shake. We can't reduce, reuse, recycle our way out of this, and it's at a scale that is so unknowable," said Baldenebro.
Activism centers Baldenebro's work as a curator. In 2020, she publicly stepped down from her role as a Ford Foundation Curatorial Fellow at MOCAD—a move that instigated the formation of a coalition of former employees called MOCAD Resists.
"I've long been a passionate critic of the role institutions play in civic life," Baldenebro said. Her leadership in the resistance movement at MOCAD led the board at another artistic institution, Cleveland's SPACES, to select her as their executive director in 2020.
SPACES, which was started in 1978, is an artist-founded, largely artist-driven organization that Baldenebro described as being at the vanguard of contemporary art. "The board is wonderfully bold in their thinking, the staff is incredibly committed to the mission, and the city and the artists we connect with from around the world and within Cleveland are true visionaries," she said.
Much of this vision began at SAIC, where Baldenero received her Master's of Architecture with an Emphasis in Interior Architecture. While in the program, she took a course on the curatorial approach to the U.S. Pavilion, which SAIC commissioned alongside the University of Chicago, with former faculty members Ann Lui and Iker Gil, which culminated in an exhibition called Designer Artist Citizen Site: Exploring Belonging, which they presented at Ca'Foscari in Venice, Italy. There, Baldenebro was able to visit the 2018 Venice Architecture Biennale.
She also met Visiting Artist Ang Li at SAIC, who taught Baldenero in her first year of the program and is now one of the exhibitors for Everlasting Plastings. Alum Norman Teague (MFA 2016) was also selected by SPACES to participate in the exhibition.
"I think what a lot of these classes and experiences had in common was that they allowed for heightened contradictions. As a student, I really questioned a lot of the things I was experiencing, and having room to connect with people in the department, or adjacent fields, gave me some room to be in that headspace—and also to figure out that I love curating," said Baldenero.
While Baldenero can't share much about the upcoming Biennale, which opens on May 20, she said that she thinks it will be very different from exhibitions in years past.
"One of the things we quickly realized is that we're among the youngest cohort to do the pavilion and many of our neighboring national pavilions were also helmed by millennials. So we're about to see these conversations that have haunted our generation on an international platform—climate change, data and tech, housing crises, waste, etc," she said.
For Baldenero and an increasing number of artists and curators, art cannot be separated from activism, or at least from relevant conversation. The world's interest in her vision indicates that she's on the forefront of what is to come in the art world and beyond.
"We have this idea that we have to preserve our way of living for the children in the future, but if we don't dramatically alter the now, what future can we possibly look to, what future can they possibly have? "
{{[http://www.saic.edu/news/alumni]ALUMNI}} {{[http://www.saic.edu/news/artconnectsus]ART CONNECTS US}}