They did not hesitate by Eiko Otake
Image
They did not hesitate was a site-specific performance on August 7th, 2021, created and performed by MacArthur Fellow Eiko Otake. Born and raised in post-war Japan but a resident of New York since 1976, Eiko is a movement-based interdisciplinary artist. Combining movements and monologues, this ritual of mourning invited viewers to imagine what happened in Hiroshima and Nagasaki this week 76 years ago. Her frail, unadorned body also intersected with the site of the first sustained nuclear chain reaction. Eiko asked: How can we stop celebrating the history of massive killings and technology that made it possible? How can we learn to hesitate against momentum? How can we survive?
Development Process
Eiko Otake was invited to be part of the Start a Reaction project in June 2021. After researching the history and significance of the Pile-1 site, she traveled to Chicago in early August to develop the performance on-site, holding generative conversations with artists, activists, and local curators. Acting as dramaturge, Elise Butterfield collaborated closely with Eiko in the process of development. With additional input from Mary Jane Jacob and Pedro Alonzo, Eiko spent six days days on location at the Henry Moore Nuclear Energy Sculpture Plaza, creating the narrative and movements that would become They did not hesitate.
Excerpts from Development
That time of intensely creating They did not hesitate feels almost like a dream now. It was a week where I lived and breathed this work..." Read Elise Butterfield's account of developing They did not hesitate.
Context
Accompanying the performance, the artist circulated historic accounts and lionizing reports of the bombing among the audience, to further contextualize the work.
Image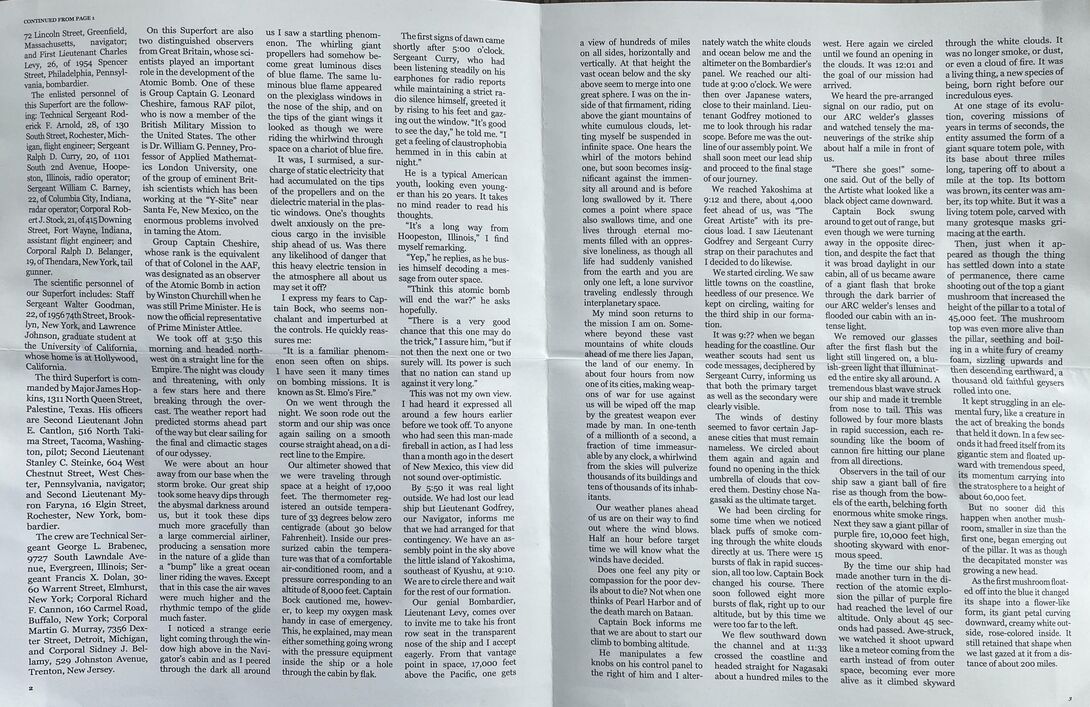 Performance Excerpts
The following video features excerpts from They did not hesitate.