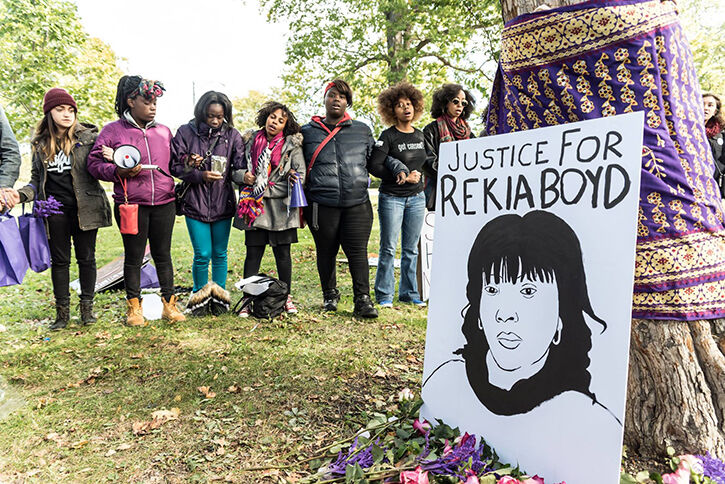 by Jeremy Ohmes
Michael Brown. Freddie Gray. Laquan McDonald. Their names are well known. They are the modern-day symbols of injustice against African Americans and the rallying cries of the Black Lives Matter movement. But what about Tanisha Anderson, Aiyana Jones, and Rekia Boyd? These young, black women died at the hands of police, but their stories remain in the dark.
The NAACP Legal Defense Fund says between 1999 and 2015, 20 percent of unarmed people of color killed by law enforcement were women. An off-duty police officer fatally shot Boyd, an unarmed 22-year-old woman, in 2012. Her death was tragic, but unlike the sites of Freddie Gray's arrest in Baltimore and Michael Brown's death in Ferguson, no public memorials recognize Boyd's life and preserve her story. SAIC alum Scheherazade Tillet (MA 2005) wants to change that.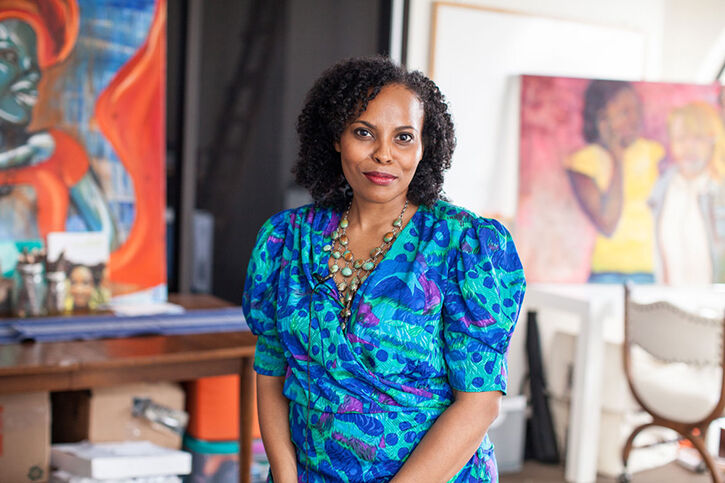 Tillet is the co-founder and executive director of A Long Walk Home, a Chicago-based national nonprofit that uses art to educate and empower young people to end violence against women and girls. As a graduate student in SAIC's Art Therapy program, Tillet worked with rape survivors and victims of community violence in the North Lawndale neighborhood—where Boyd was shot and killed. For her graduate thesis, she used photography to help African American women and girls cope and heal from violence.
"There is a huge need for resources in this community," she says. "At the time North Lawndale had the third highest reported rate of violent crime and second highest sexual crime rate in Illinois. It's a food desert, but it's also a social service desert."
Once the home of Sears, Roebuck and Company, decades of economic disinvestment hobbled the area until the early 1990s. That is when the Foundation for Homan Square—a community-led development project—reinvested in the area, creating learning and recreation centers, affordable housing, health care facilities, and even an urban farm.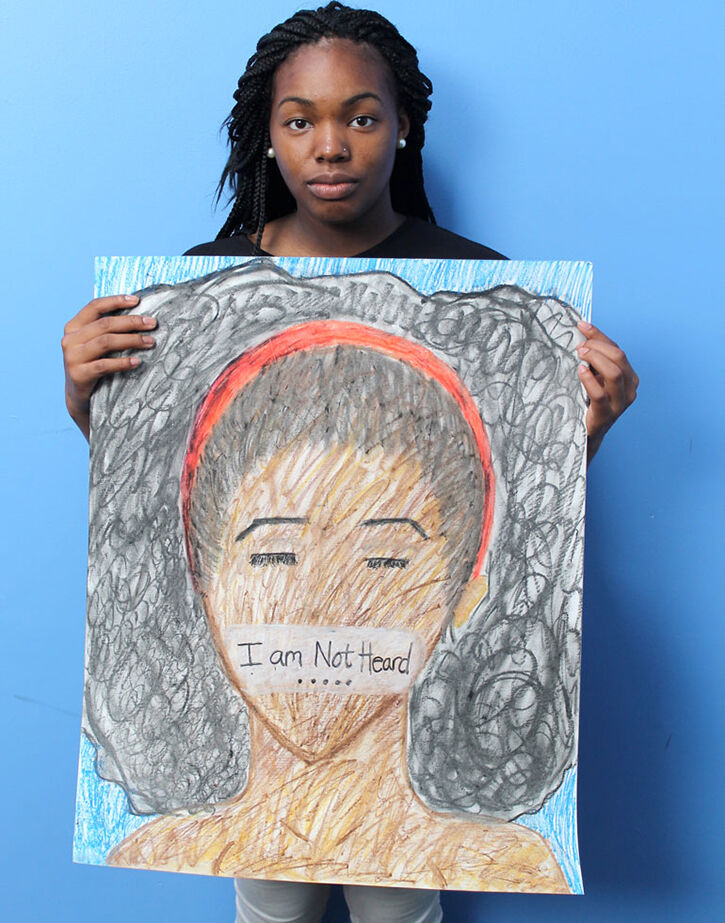 Central to the Homan Square project is the century-old, newly renovated 14-story Sears catalog tower. A donation from Chicago philanthropists John D. and Alexandra C. Nichols helped transform a symbol of neglect into a hub for arts programming, media training, youth mentoring, and community building. Along with other organizations like Free Spirit Media and UCAN, SAIC will occupy two floors of the tower, offering year-round art and design classes to neighborhood residents through the Continuing Studies program. A rotating roster of artists-in-residence will use SAIC's space as a studio and a platform for community participation.
As SAIC's first artist-in-residence at Homan Square, Tillet will collaborate with West Side community members on a permanent memorial for Boyd. "There are very few memorials to remember African American women who experienced any type of violence," she explains. "Her story should be memorialized, as well as thousands of stories in North Lawndale that remain invisible." 
Documenting these stories will also be part of Tillet's artist residency. As an extension of her work with A Long Walk Home, the SAIC alum will teach community photography workshops to enable African American girls to tell their own stories, on their own terms.
Their photos will be featured in Black Girlhood, a traveling exhibition that will begin at the Black Girl Movement Conference at Columbia University in New York City in April 2016 and end in Chicago in 2017. Tillet hopes her projects at Homan Square and the national exhibition and conference will shine a light on the narratives of young, African American women.
In Tillet's eyes, visibility leads to awareness, compassion, and understanding—which, in turn, can lead to a safer community for everyone. "We know a city is safe when women feel safe," she says. "I use art to create safe spaces and spaces for conversations. Once those who are most invisible feel safe, everyone benefits. And when that one girl is seen, a new structure is created for all of us."