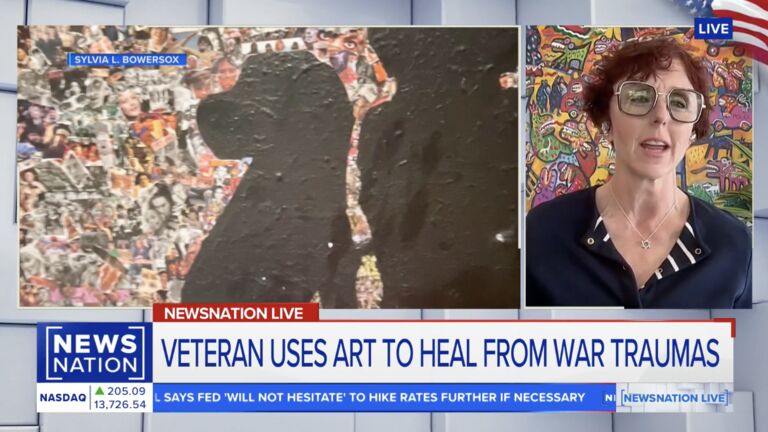 SAIC Alum and Veteran Sylvia Bowersox Interviewed by NewsNation
NewsNation interviewed Sylvia Bowersox (MFA 2022), the School of the Art Institute of Chicago (SAIC) alum and veteran, who utilizes art to start conversations about war zone trauma.
After a three-week residency organized by SAIC in partnership with Creativets, a veteran service organization, Bowersox discovered a way to articulate her complex experiences of being stationed in Iraq through art. This formative exposure to art prompted her to join the School as a full-time graduate student. Here, the artist developed a unique style, morphing painting and performance—a creative tool that allows her to engage the viewer in an idiosyncratic dialogue around her PTSD and traumatic brain injury. Bowersox said, "SAIC showed me what was possible." Now, the artist employs art as a compass, leading the viewer through her unutterable memories and healing journey. Bowersox recently completed the residency program at the Kennedy Center.