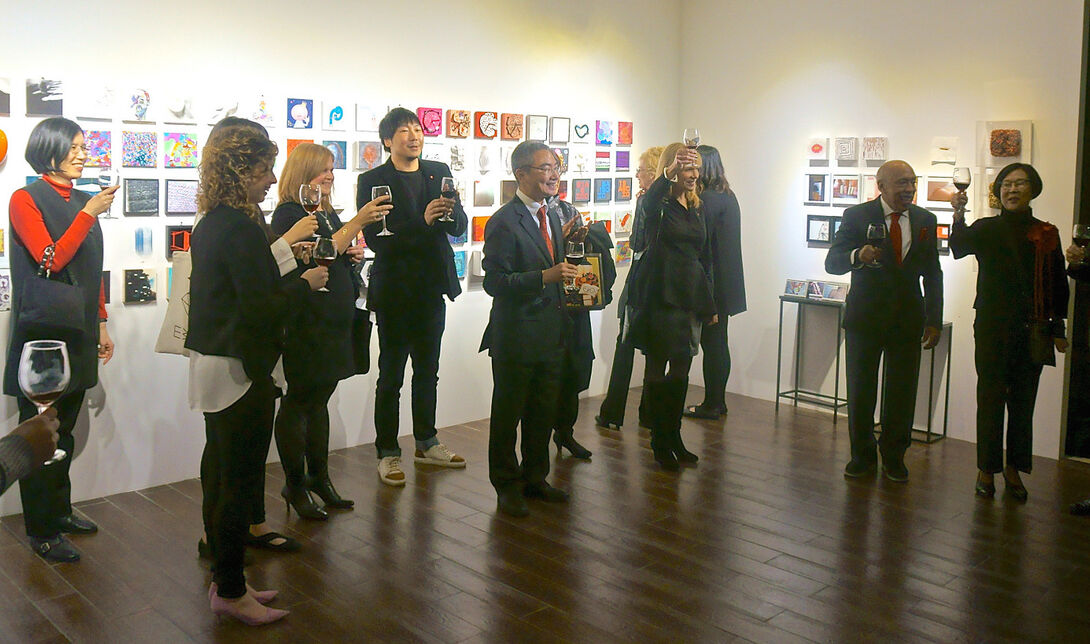 As part of SAIC's celebrations of its 150th Anniversary, President Walter Massey and Provost Elissa Tenny brought our merriment to alumni, parents, and supporters in other cities where the SAIC community is especially well represented as part of the On the Road event series. They travelled to San Francisco, Miami, Tokyo, Seoul, Beijing, Los Angeles, Washington, D.C., and New York City to reconnect with alumni and applaud the many accomplishments of members of the SAIC community across the world.
"The commitment we have made to sustaining a vibrant community of international students is a reflection of the many, many contributions they make to our community. Not only do our international students enrich our curriculum and campus life, they also help build a bridge between our community in Chicago and the rest of the world," Massey said to a room full of Chinese alumni and parents in Beijing.
Over the past few years, the School's international student population has grown to 30 percent of the entire student body. Students hail from 55 different countries, and two of our largest international student populations are from South Korea and China. SAIC has done its best to help these students feel welcome at the School and adjust to life in the United States. 
The spirit of SAIC's global community was celebrated in Beijing, where SAIC hosted a very successful reception for Chinese alumni and parents. Thirteen percent of SAIC's student body is made up of Chinese students, and it was a wonderful occasion for the institution to connect to the families and communities of these students and graduates.
In Seoul, Massey and Tenny celebrated the School's strong Korean community with a special reception co-hosted by D.H. Chang (MFA 1991) in partnership with the Korean Alumni Association. One of the celebration's attendees was the internationally renowned textile artist Sung Soon Lee (BFA 1978, HON 2010), a strong supporter of the School. The School concluded its events with a reception attended by 140 parents of current students, giving them the unique chance to be part of the SAIC community despite being an ocean away. 
SAIC On the Road was a fantastic opportunity for President Walter Massey and Provost Elissa Tenny to further connect with our vast student and alumni communities and see the amazing ways that they have integrated what they learned and created at SAIC into the fabric of their cultures.