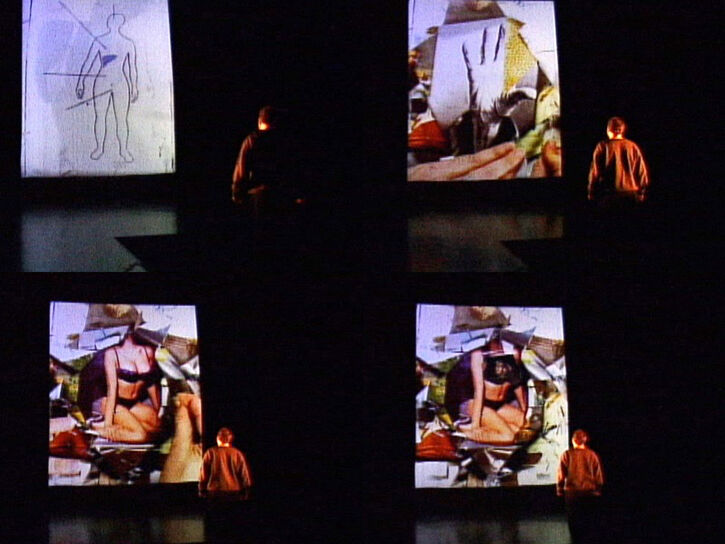 by Liz Logan
When Tiffany Holmes started working with new media, one of her early pieces was an immersive collage "that felt like turning the pages of a women's magazine," she recalls, with viewers looking at idealized images of the human body. As a viewer moves closer to the projection, the collage expands and deepens, with layers tearing away, until, finally, a video camera takes a picture of the viewer and places it within the collage. The installation is called Nosce Te Ipsum (Latin for "know thyself") and was exhibited in 2000 in New Orleans, Michigan, and Denmark.
"Observer and observed blur together," Holmes, Dean of Undergraduate Studies at SAIC, wrote of the installation. "My aim was to draw together specialized, compartmentalized ways of representing bodies in space."
The piece exemplifies how women artists use new media to merge art forms, address feminist themes, and critique technology itself. But, they've faced challenges: women are underrepresented in the art world in general, and women in new media have the added obstacle of navigating the male-dominated world of technology.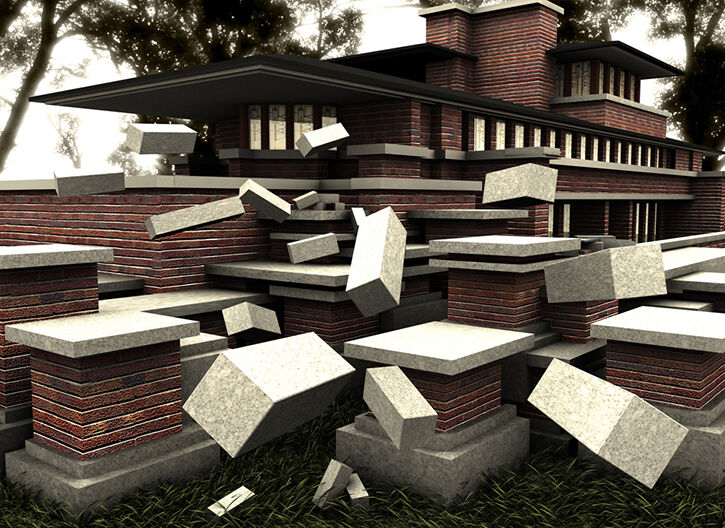 Celebrating Women in New Media Arts, a symposium on March 18, looks at the achievements and strategies of women working in new media in the Midwest from the 1980s onward, bringing together more than a dozen artists from the field, including Holmes, to share their ideas and stories. The event is centered around the upcoming release of the book from the University of Illinois Press, Women in New Media Arts: Perspectives on Innovative Collaboration, edited by Donna Cox, Janine Fron, and Ellen Sandor (MFA 1975, HON 2014). 
"Many doors have opened for women artists in new media, while many remain closed," says Sandor, a symposium participant, new media artist, Art Institute of Chicago Life Trustee, SAIC Board of Governors member, and founding director of the artists' collaborative (art)n. "Women in new media situated themselves within experimental settings that unlocked their imaginations with the garage-art tools of the time. Women in those early years had to collaborate to be part of a larger vision."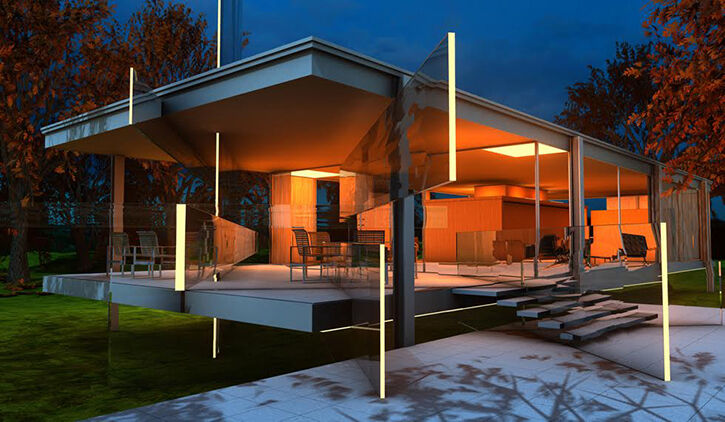 Midwestern institutions played key roles in the development of new media, and SAIC, in particular, was on the forefront of the movement, providing critical support, as early as the 1970s. At that time, SAIC Professor Emerita Sonia Sheridan was experimenting with xerography and electronic imaging in her work. She began teaching courses on generative systems. Around 1970, Sheridan founded the Department of Generative Systems, the first department of art and technology in the country. Also in the 1970s, University of Illinois at Chicago opened its Electronic Visualization Lab, which became a key resource for new media artists.
By the early '80s, Sandor, inspired by the work of László Moholy-Nagy, Man Ray, and Marcel Duchamp, was combining photography and sculpture. In 1983 she coined the term PHSCologram (pronounced skol-o-gram), an acronym for photography, holography, sculpture, and computer graphics. In 1985 she photographed content on a computer screen from supercomputing models developed at the National Center for Supercomputing Applications (NCSA). NASA and the Scripps Research Institute commissioned work from Sandor.
In the late 1980s, the PHSCologram process became entirely digital, which has influenced many other new media artists, while evolving and changing as computer graphics software became available.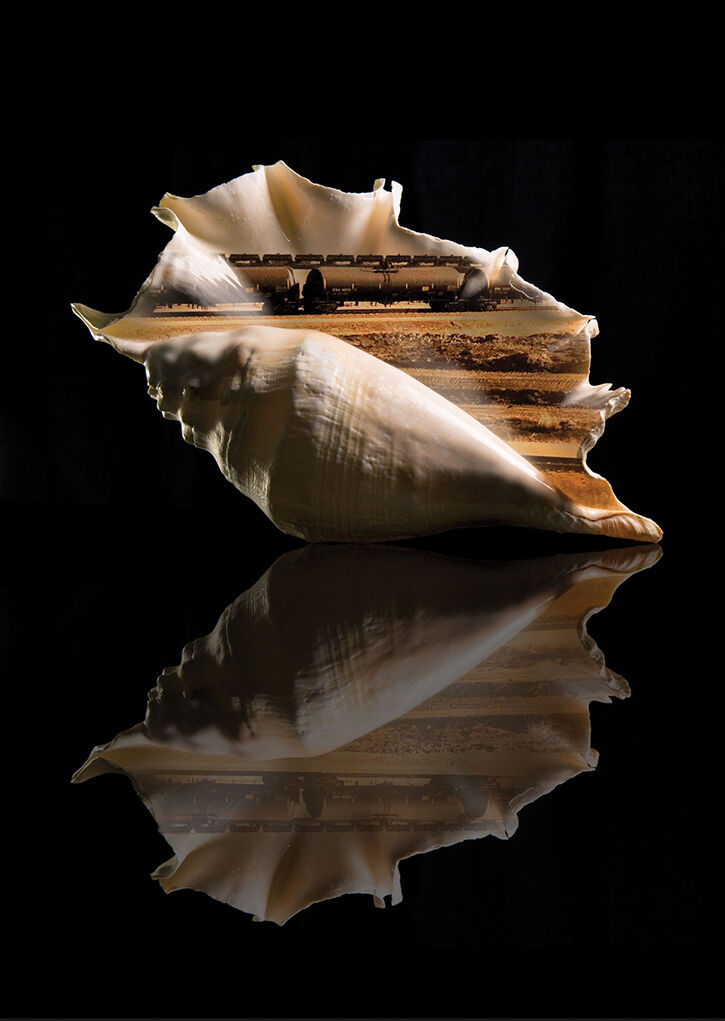 Forming the group (art)n was crucial, Sandor says, "to build community, exchange ideas, troubleshoot, tackle the unknowns, share resources, and grow as individuals. Navigating the changing landscape of new media technologies while being true to an aesthetic vision for PHSColograms that meets the cultural era we are living in now is always a challenge. Nearly every project has a radical empiricism variable where we are inventing or reconstructing as we go along. This keeps us timely, relevant, and on the edge." Sandor will spend 2016 as the artist-in-residence at Fermi National Accelerator Laboratory.
Professor Joan Truckenbrod (MFA 1979), author of two books on new media and symposium participant, creates work focused on the human connection to the natural world, combining handmade pieces with electronic video imagery. In Oil Rush, she projects video of trains transporting oil barrels onto a seashell, evoking the environment's fragility.
When she started working with computers in the '70s, she was restless with traditional media and found the process liberating. "There were no rules, and there was so much malleability. It was an unexplored landscape in both form and process," she says.
On the other hand, she recalls the field was male-dominated, which affected her teaching and created barriers for women. Gallery representation was also a challenge. Women using computers in their art practices "were not always taken seriously as artists," Truckenbrod says. She was recently named a 2015 Oregon Media Arts Fellow by the Oregon Arts Commission.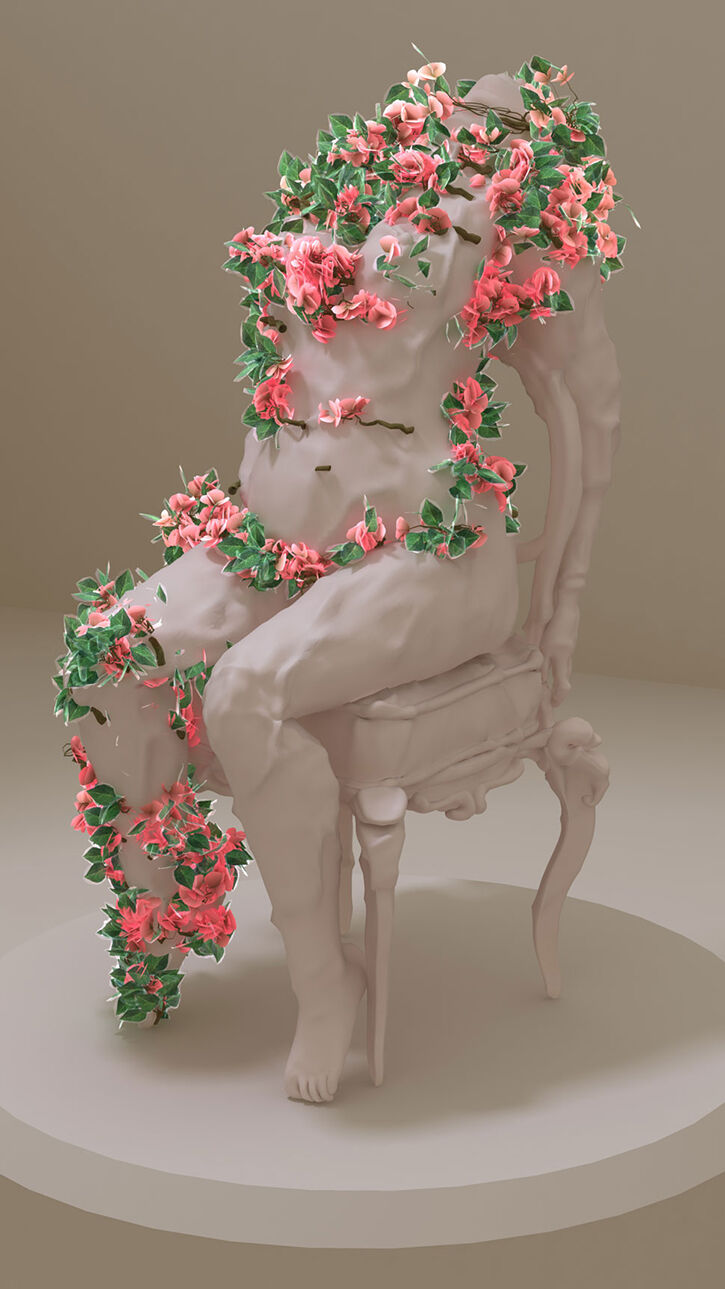 Associate Professor Claudia Hart, another symposium participant, was inspired to start working with 3D computer animation when she saw the movie Toy Story in 1995. "Three-dimensional animation had this bizarre mathematical feeling, and seemed to combine painting, sculpture, architecture, mathematics, and film—all of my life's obsessions," she recalls. Later she began working with virtual reality. At the same time, in the fields of animation and virtual reality, she says, "I discovered unbelievable sexism and chauvinism. Speaking out against it became my battle cry." Support and mentoring came from other women artists: Holmes, Sandor, and Lisa Wainwright, Dean of Faculty at SAIC, among others.
Ultimately, positive collaboration between women, and between artists, scientists, and technologists, regardless of gender, race, or sexual orientation, is the goal. Sandor explains, "I hope the book and the symposium inspire future generations. It is important we all work together with men and women on equal footing to raise human consciousness and make the world a better place. The synthesis of the arts in new media is a metaphor for a harmonious society. The book is about women supporting each other toward this end." Hart adds, "It's only together women can drive a wedge into history."
Celebrating Women in New Media Arts will take place on March 18, from 9:30 a.m. to 4:30 p.m. Additional contributors and symposium participants include Brenda Laurel, Carolina Cruz-Neira, Colleen Bushell, Jane Veeder, Copper Giloth, Barbara Sykes-Deitz, Maxine Brown, Dana Plepys, Mary Rasmussen, Nan Goggin, Annette Barbier, Abina Manning, and Margaret Dolinsky.