No Discipline is a one-semester course, cross-listed in AIADO and Sculpture that is about transgressing the norms of art and design. It helps students recognize, critique and challenge the received "wisdom" that has built up around each discipline, and use this knowledge to create critical objects. By examining the clichés and dogmas of both subjects, and by juxtaposing values and methods from one, onto the other, the course aims to help students produce provocative works that problematize the conventions of art and design practice in new and thought-provoking ways.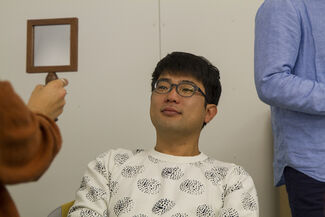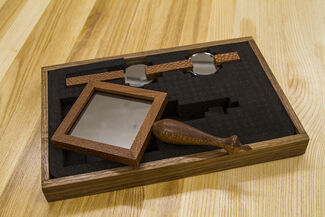 Image
The class is conceptualized as 3 progressive semester-long courses that  cover three pairs of related themes in discussion: function and craft, site and social practice, narrative and originality. The studio projects this semester will focus on unpacking the issues around function and craft. To bring these issues out, the projects ask the students to consider three dyads at the core of the relationship between art and design: Risk vs Certainty, Presence vs Distance and Use vs Contemplation.
Image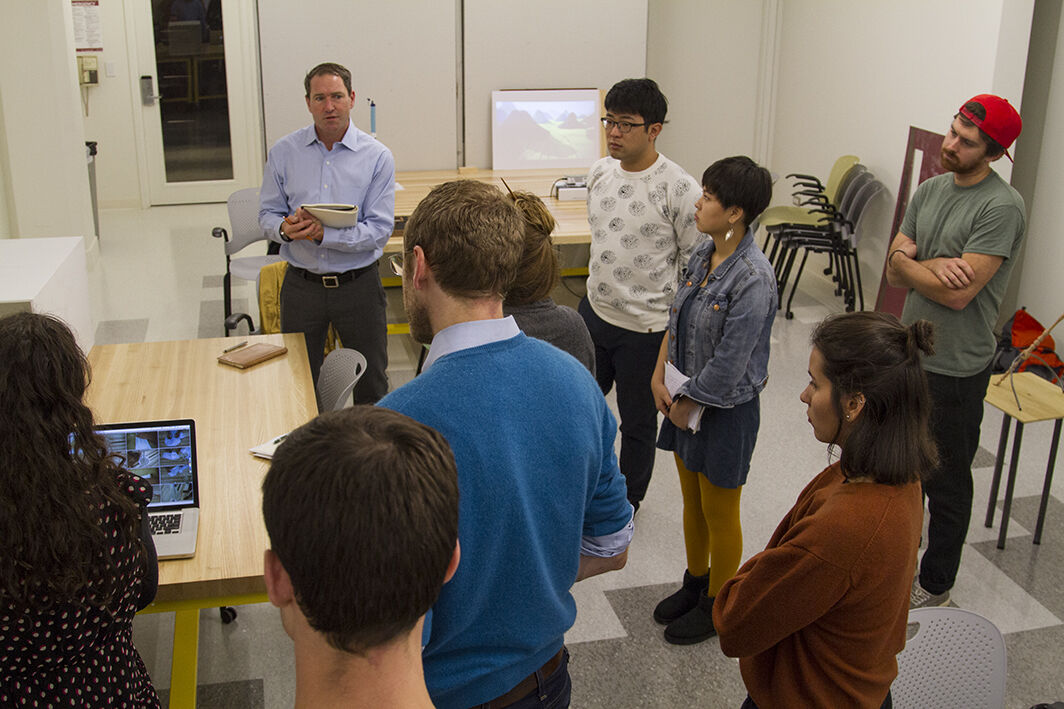 In working through these projects it is not simply a matter of making more designerly art work or more artful design work. Students must process what they have learned about each discipline, establish a position of their own and use the language and methods they have analyzed to generate works that are able to comment critically upon the subject.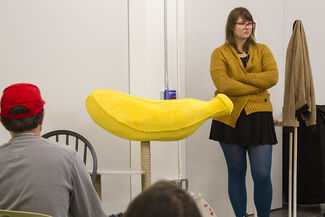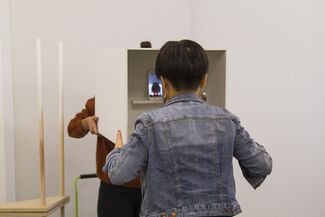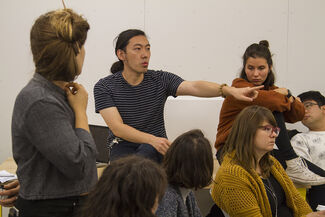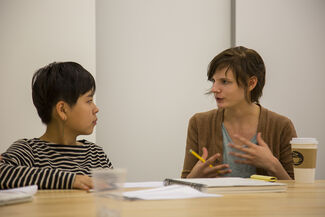 On September 30th, No Discipline welcomed Dr. Friedrich Von Borries, architect and professor of design theory at Hamburg's Hochschule für bildende Künste (HFBK). Friedrich's practice, in his own words "operates between the blurring boundaries of urban planning, architecture, design and art", making him the perfect guest in a class that challenges disciplinary boundaries. Friedrich gave a short presentation about his work followed by a class discussion on his essay What Is Design, after which he joined the class critique. Later that evening Friedrich presented a lecture organized by the department of Art History, entitled Design Is Political.
Image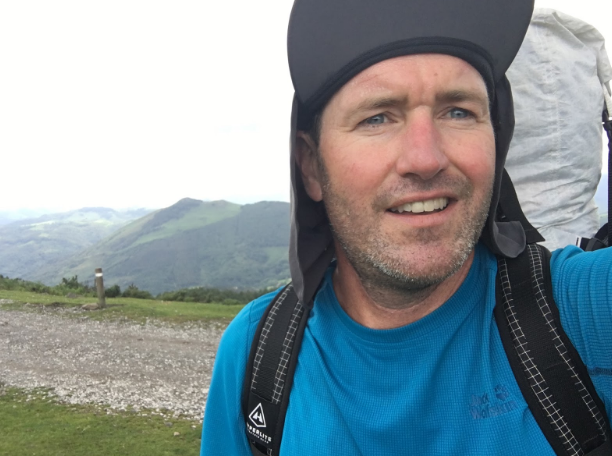 Dan Price lives and works in Chicago, IL where he is Associate Professor of Sculpture at the School of the Art Institute of Chicago. He holds a B.A. in Fine Art from the Colorado College and a M.F.A. in Sculpture with honors from the Rhode Island School of Design. Price has exhibited his videos and sculpture at the Kennedy Museum in Athens, Ohio, Triple Candie Gallery, New York; White Columns Gallery, New York; Angstrom Gallery in Los Angeles and at the Rhode Island School of Design Art Museum in Providence. Price has been artist-in-residence at Kunsthalle Krems in Austria, EKWC in Holland, Art Omi in New York, Can Serrat in Spain, Elsewhere Elsewhere in Greensboro, NC, and the Banff Centre in Canada. He has taught Art and English in a Xhosa high school in South Africa, and completed a two-year course of study as a Core Student at the Penland School of Art and Crafts in North Carolina.
Image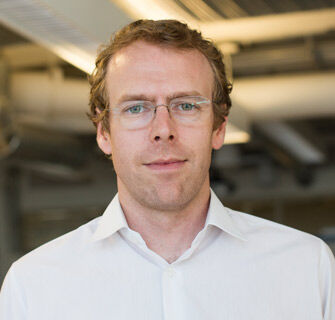 Tim Parsons is a designer, design writer and Associate Professor in Designed Objects at the School of the Art Institute of Chicago. A graduate of the Masters program in Design Products at London's Royal College of Art, he has gone on to teach product design for over ten years at universities in Britain and America. As a designer, he has worked with manufacturers in Britain and Europe and exhibited widely, including at The Design Museum, London and MCA, Chicago. He is also co-founder, with his wife Jessica Charlesworth, of the experimental and speculative design studio Parsons & Charlesworth. As a writer he has contributed articles and essays to publications including Blueprint, ICON, Crafts and Phaidon's Design Classics and his book Thinking:Objects: Contemporary Approaches to Product Design was published in 2009 by AVA Academia. Tim also maintains the design writing blog Object Thinking, a platform for feature length articles on various aspects of product culture.