Mika Tosca's Chicago
by Micco Caporale (MA 2018)
After 12 years in Los Angeles, Mika Tosca made the cross-country leap to Chicago and SAIC last January. Now a full-time professor in Liberal Arts, Tosca uses her background as a NASA scientist to teach climate science to students at SAIC. She also runs a weather blog documenting the effects of climate change. This is her Chicago.
Image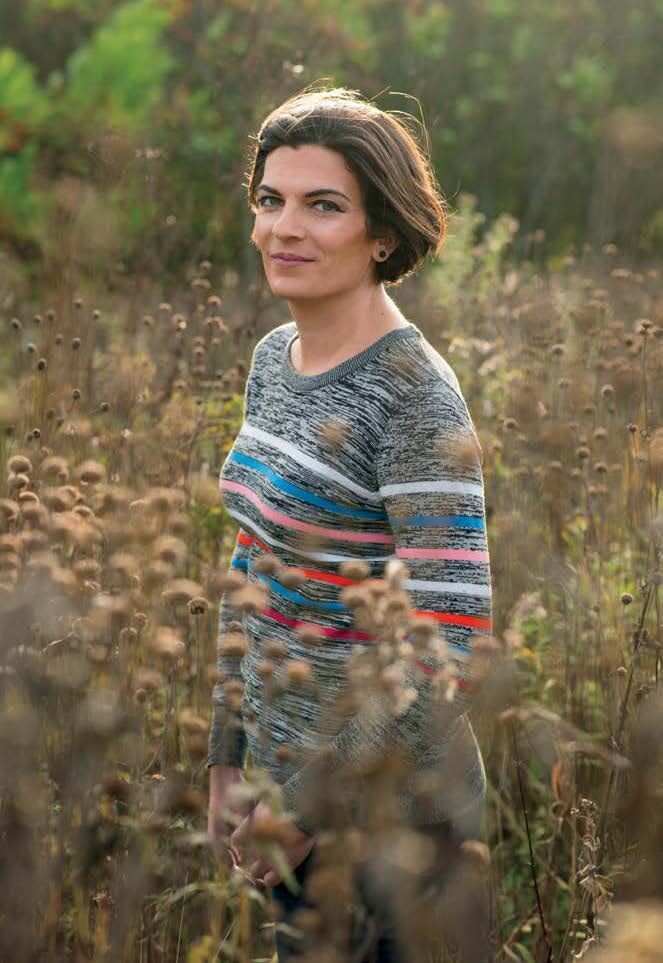 Chicago Lakefront Trail
I'm a runner. There are all kinds of trails to run along the lakeshore, and I love running down from my neighborhood to Montrose Beach along the waterfront. It's refreshing to be under the foliage, and I really like that a lot of people use that park, even during the winter. There's something magical about seeing other people running and seeing their breath. It's like humans and nature as one.
Kathy Osterman Beach
Over the summer I frequently went to one specific beach informally called Hollywood Beach. It's primarily known as a queer beach, and being a trans person who recently started transitioning, I had never actually been on a beach in a bathing suit. It was the first beach I went to [after transitioning], and I was overwhelmed with how affirming and freeing it felt to be able to be on a beach wearing the right clothes.
Museum of Science and Industry (MSI)
MSI finds that happy medium of being accessible and also interesting, even to someone like me who literally studied the weather. As a scientist, I like doing crazy math and modeling and calculations, but I also like to just see a tornado—and they have that at MSI! As an educator, I can take some of those lessons and apply them to the way that I communicate science with people who aren't trained scientists.
Diamante Azul
It's a really small restaurant, but it transports me back to LA in a way. Los Angeles has a really big Latinx influence, and every neighborhood has a good taco joint. I was surprised Chicago offers that, too. The people [at Diamante Azul] are amazingly friendly, and a lot of people speak Spanish. The food is delicious, and it's not expensive. It reminds me of good times, fun times.
Visit Tosca's weather blog at mikatosca.com.