Edra Soto's (MFA 2000) Chicago
Image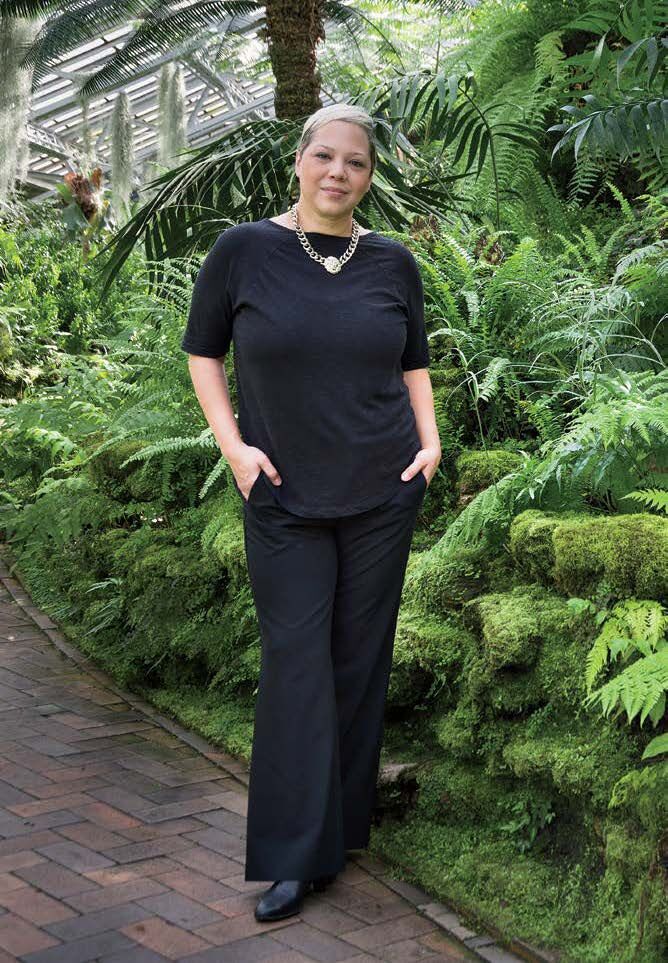 Edra Soto is a Chicago-based artist, educator, curator, and co-director of the artist-run outdoor space THE FRANKLIN. In 2017 alone, her work has been shown at such venues as Sector 2337, the Arts Club of Chicago, Museo de la Universidadde Puerto Rico, and the Pérez Art Museum Miami. As of September,her work will inaugurate the Commons, a new social engagement space at the Museum of Contemporary Art Chicago. Soto told us about some of her favorite places in Chicago.
Garfield Park Conservatory
One of the largest conservatories in the nation—located in East Garfield Park. This is the most beautiful place in Chicago; I feel so fortunate to live close to it. It will warm you in the winter with the best views in any direction. This place brings back childhood memories of living in Puerto Rico, surrounded by my mother's tropical garden. I am familiar with so many of the plants.
El Taco Veloz
Some of the most memorable moments I have experienced in Chicago happened at this place. I have celebrated various birthdays here. People with incredible voices deliver the most moving performances late at night, turning the taqueria into a dancing night club.
Sector 2337
Home of Green Lantern Press, this ambitious artist-run nonprofit disseminates contemporary art, literature, and philosophy. Executive Director Caroline Picard (MFA 2010) brings progressive artists' projects to the foreground. Some of my most memorable moments there include seeing performances by SAIC Professor Jefferson Pinder and the Cuban artist Carlos Martiel.
Quimby's
This is another Chicago gem, with a remarkable selection of books, comics, magazines, and local artists' book projects. If you can't find it, they will order it for you. During my years teaching high school art, I used to tell my students to visit Quimby's to learn and find inspiration from the world of self-publishing. I love browsing endlessly through their mammoth zine selection and attending their lecture series.