Minifacture: Designer-driven Production and Distribution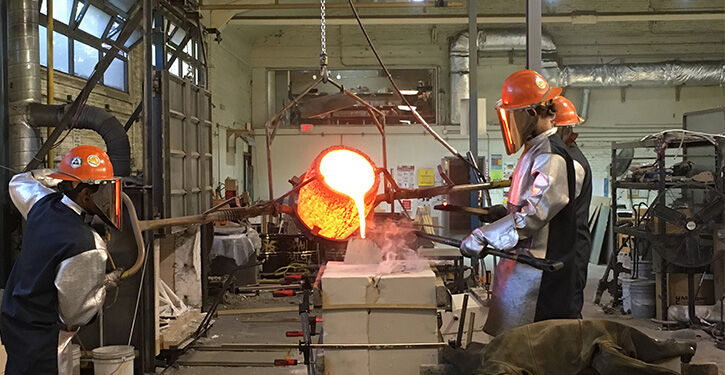 Faculty: Pete Zerillo and Casey Lurie
Minifacture is a course designed for students who are interested in exploring the possibilities of a career as an independent designer who produces and distributes their own work. Recent developments including digital fabrication and online platforms have enabled independent designers to viably enter the marketplace with their own product offerings. Unsettling the traditional relationship of designer and manufacturer, this seminar explores strategies by which the independent designer opts to engage and/or disrupt mass-market frameworks. We explore emerging models such as on-demand manufacturing, crowd-funding, and direct-to-consumer sales.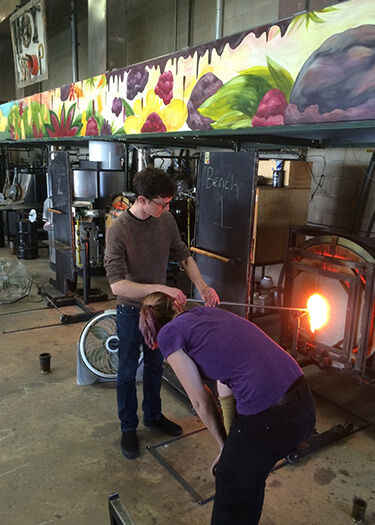 A major component of the course revolves around a series of field trips to local factories and fabrication workshops to observe first hand the manufacturing methods of various materials. Visiting designers and trips to local design studios provide a designers perspective on working with industry, and the ins and outs of funding, marketing, and distribution.
Following each factory visit students participate in design and manufacturing planning exercises based on direct observation of the specific materials and processes we have observed. An introduction to technical drawing and specification packages, as well as examining potential sources for funding, marketing, and website development will round out our investigation of small-scale manufacturing.
Partners for this class include: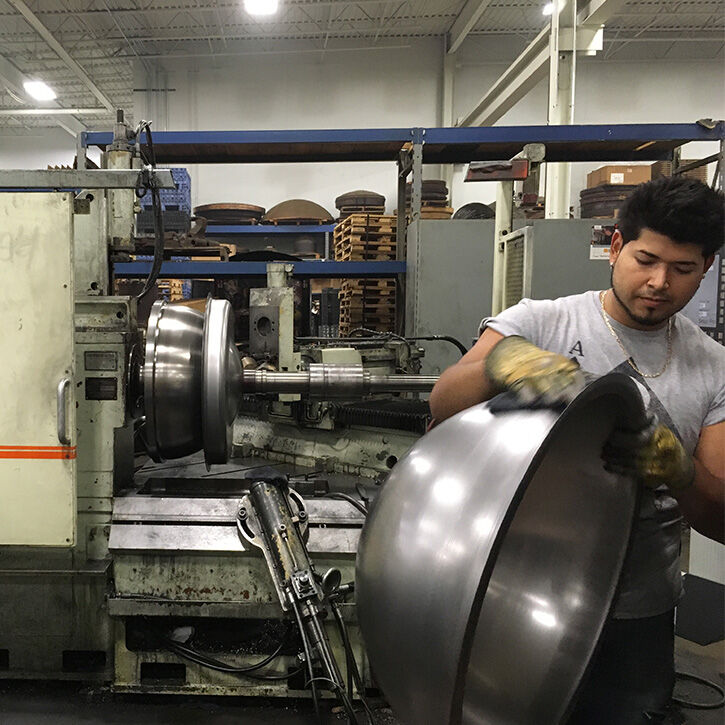 Craft Metal Spinning
Craft Metal Spinning Company was founded over 75 years ago and has built an outstanding reputation as a supplier of smaller lot and large diameter metal spinnings. Their specialized equipment can spin blanks up to 80" in diameter and up to .135" thick. They are a key supplier to the farm and construction equipment, food service, air handling and cryogenics industries.
Related links: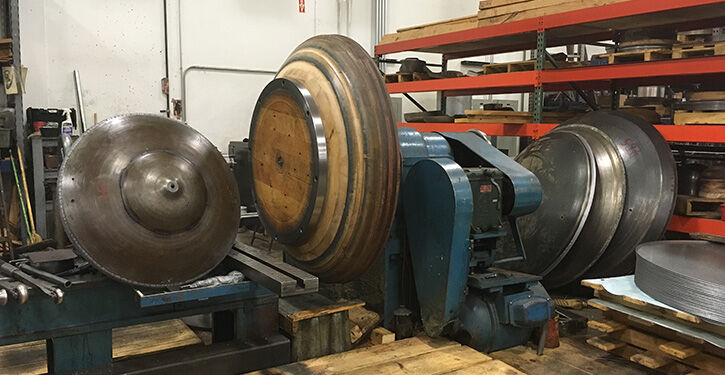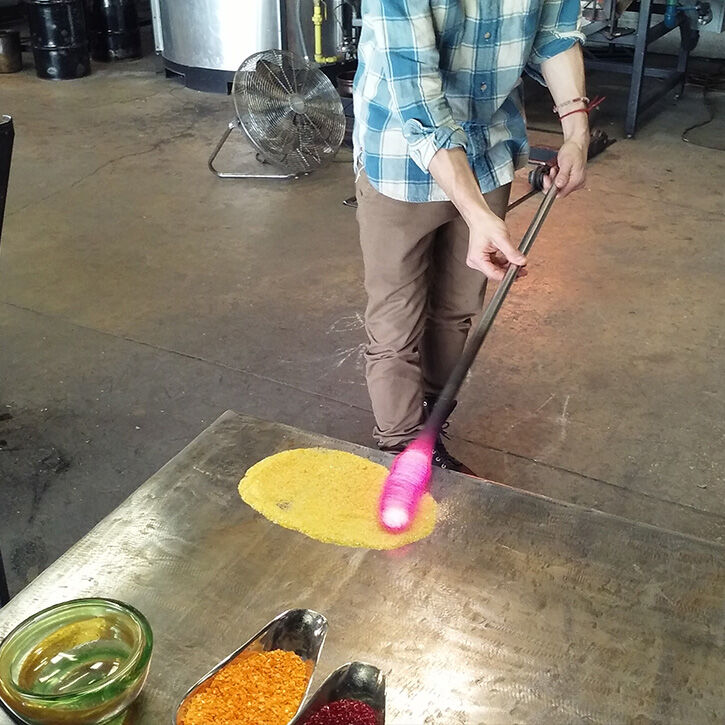 Ignite Glass Studios
Ignite Glass Studios is a state-of-the-art glass studio, educational facility, and event space located in Chicago's West Loop neighborhood. Ignite offers a world-class working environment in their Hot and Cold Shops and a wide range of services including group and private instruction, workshops, demonstrations, group team-building events, and professional bench rentals.
Related links: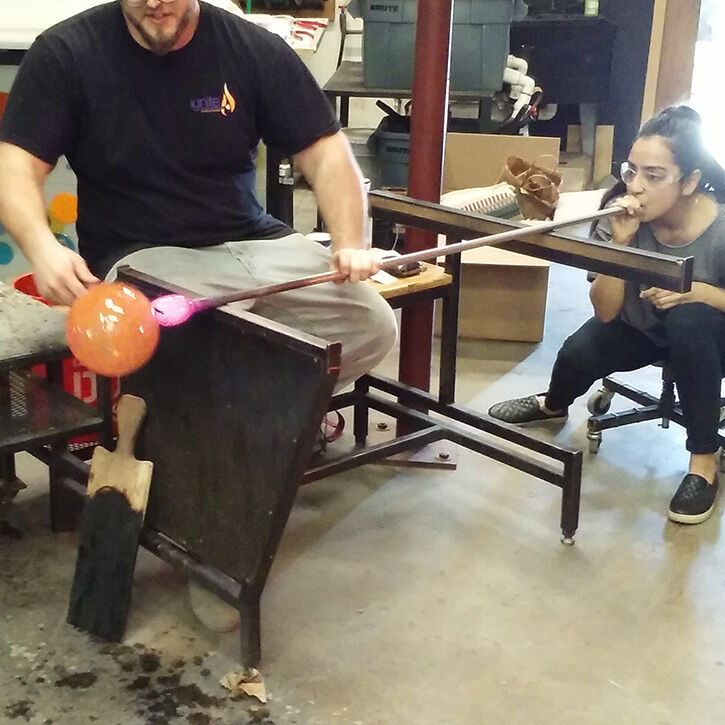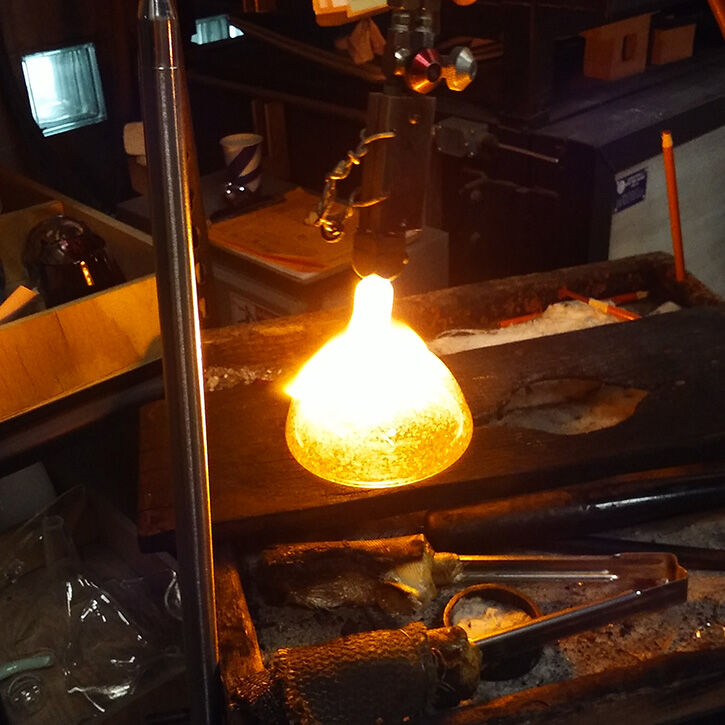 Kerrigan Art
Kerrigan Art is owned and operated by ceramic artist Bryan Kerrigan and specializes in high-end sculptural architectural tiles. Bryan has spent year researching and experimenting with his materials and has developed unique processes by which he realizes highly sculptural tiles using semi-industrial processes.
Related links: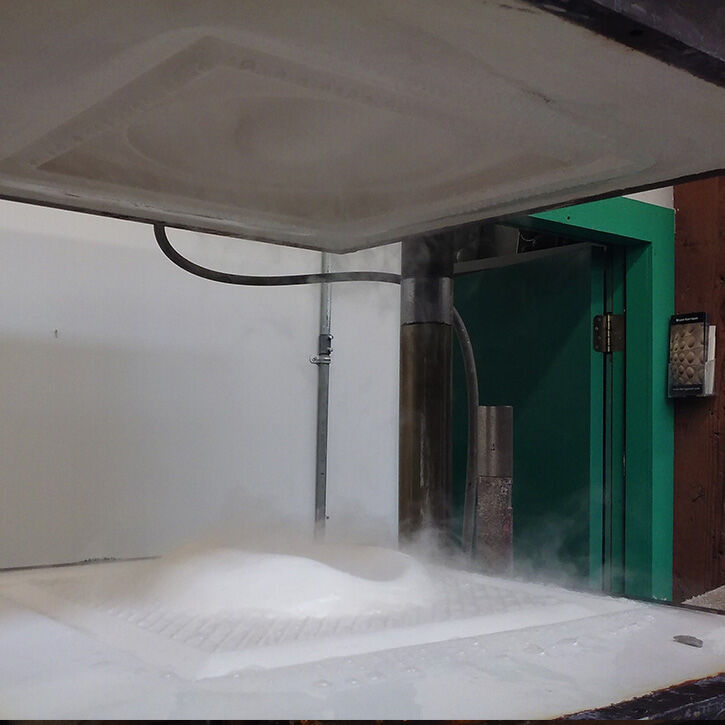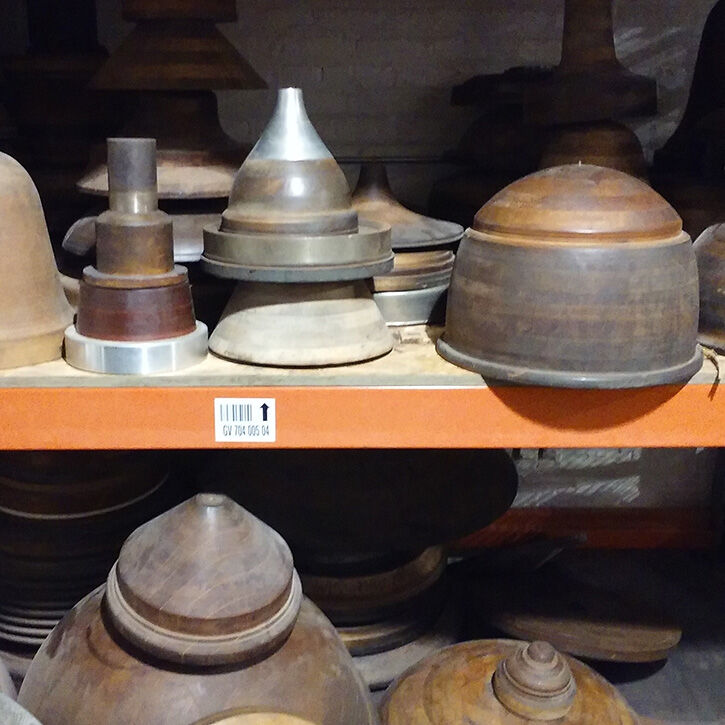 Midwest Metal Manufacturing
Midwest Metal Manufacturing is a family owned and operated metal manufacturer specializing in laser cutting, forming, and welding. They mostly produce industrial products, but also work with independent designers on prototypes, one-offs, and low volume production runs.
Related links: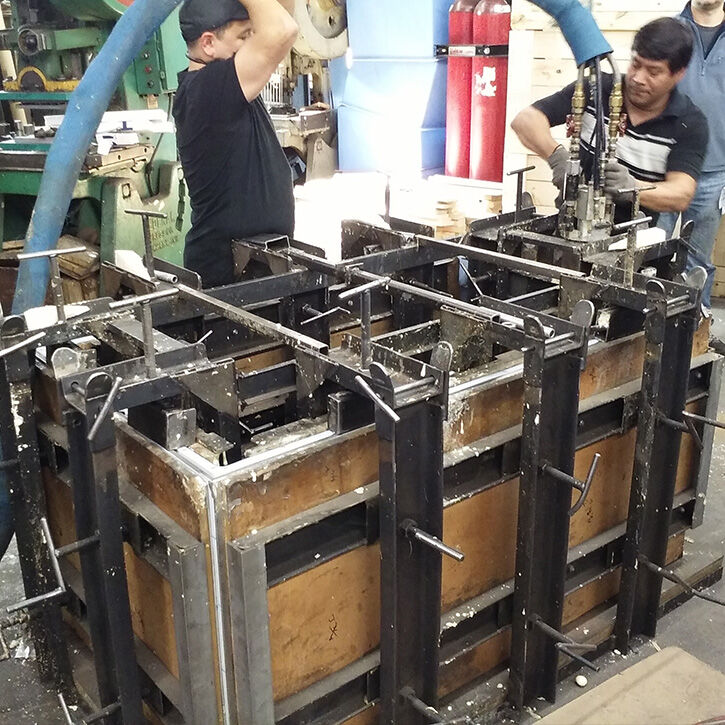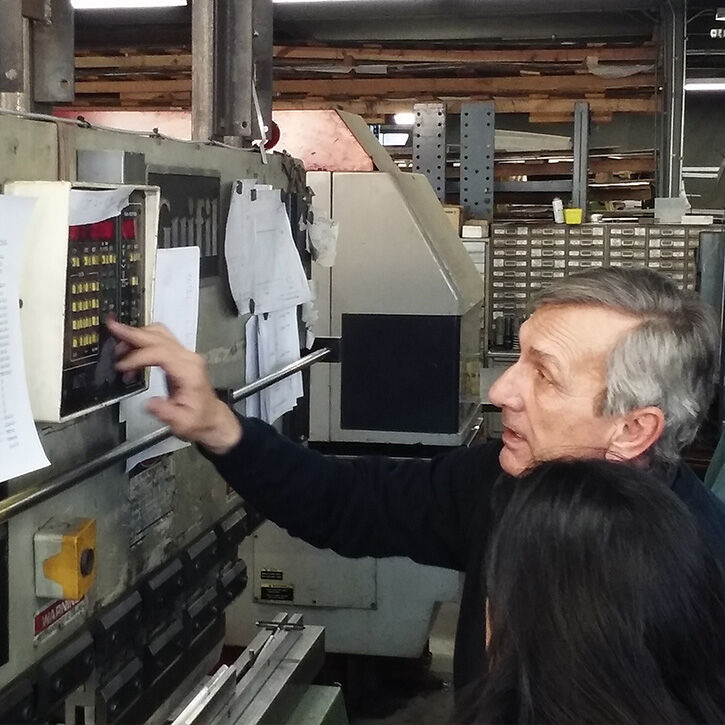 Steven Haulenbeek Design
Steven Haulenbeek Design Concepts Inc. is an interdisciplinary studio concentrating in furniture, lighting, and objects for the home. His work runs the gamut in scale, material and process but all exhibit a similar mastery of materials and an aesthetic simplicity through a very hands-on, experimental prototyping style. His work has been exhibited internationally. 
Related links:
West Supply
West Supply produces hand-cast, hand-crafted heirloom quality metal and glass furnishings and other mixed-material wares of the finest finish for the design,
architectural, art and fashion markets. From production run manufacturing and artist commissions to designer limited editions and hardware, each piece maintains its authenticity and level of finest craftsmanship.
Related links:
Crucial Detail
Crucial Detail is an award-winning design studio founded by Martin Kastner. For more than a decade, Crucial Detail has explored the synergy of food and design, working at the forefront of fine dining in collaborations with the world's best chefs.
Related links: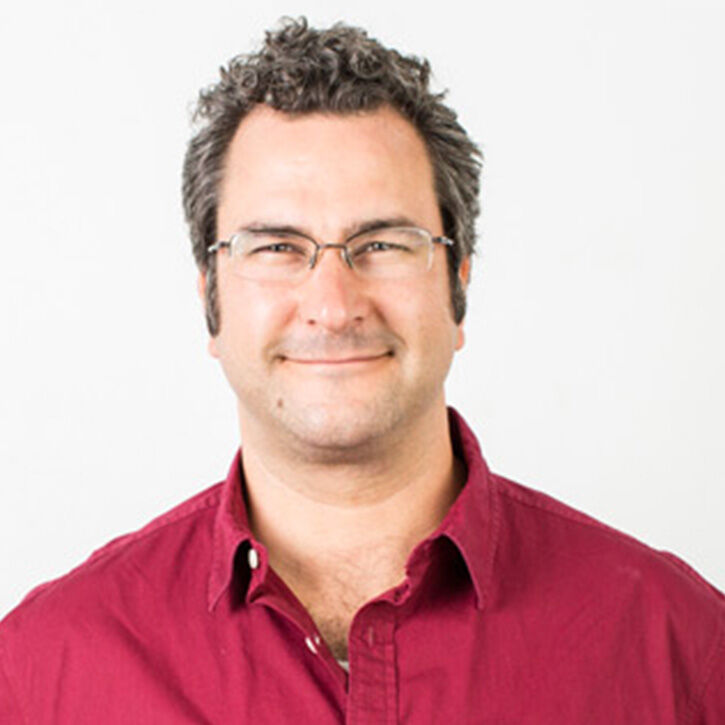 A graduate of Pratt Institute, Pete Zerillo founded Sinter Design after successfully developing innovative solutions across a variety of industries. From the fuzzy front end of design strategy to the delivery of the finished product, Pete is an expert in the design process. His passion for beauty is matched only by his constant pursuit of elegant solutions. That includes the constant effort to minimize the environmental impact of the things we bring into the world.
Nineteen US patents offer proof of his successful formula. Sharing the knowledge gained over 20 years as a practicing Industrial Designer, Pete is also dedicated to educating the next generation of creative professionals as an Assistant Adjunct Professor in the Designed Objects department at the School of the Art Institute of Chicago. He has also been a Visiting Lecturer in the Art and Design department at the University of Illinois at Chicago and in the Art and Design department of Columbia College Chicago. Pete also offers corporate clients training in design process, principles and practice.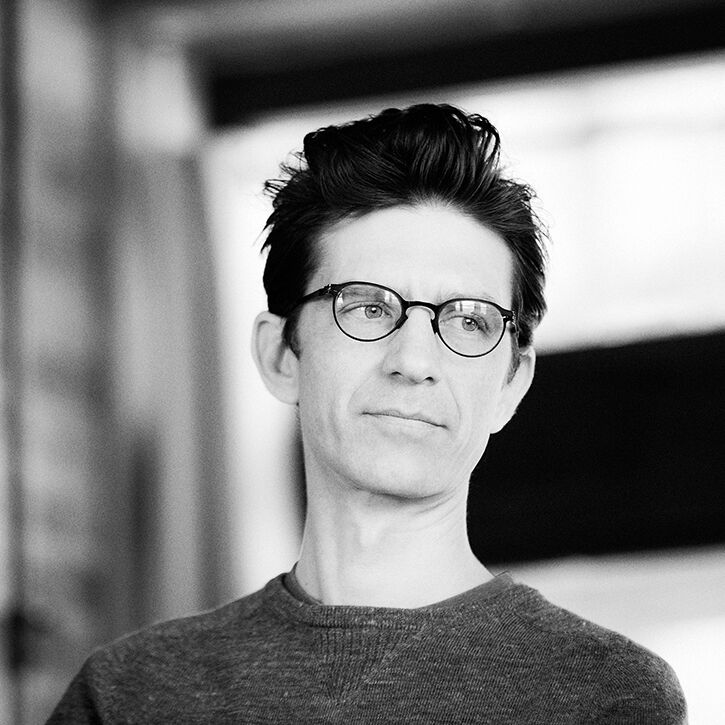 Casey Lurie is an independent designer based in Chicago. He apprenticed as a cabinet maker in Los Angeles before spending three years in Tokyo as designer-in-residence for Japanese furniture manufacturer Idée. In 2012 he established his design practice, Casey Lurie Studio, which integrates craft and industrial methods to produce furniture and objects marked by thoughtful attention to detail, scale, and proportion. In addition to his studio production Lurie works with like-minded manufacturers to design and develop a wide range of projects.
Lurie received a B.F.A. from California Institute of the Arts, and an M.F.A. from Northwestern University. He teaches in the Designed Objects department at the School of the Art Institute of Chicago. In 2015 he was awarded a Rising American Talent award during the inaugural Maison&Objet Americas.