Meet Some of SAIC's Fulbright Scholars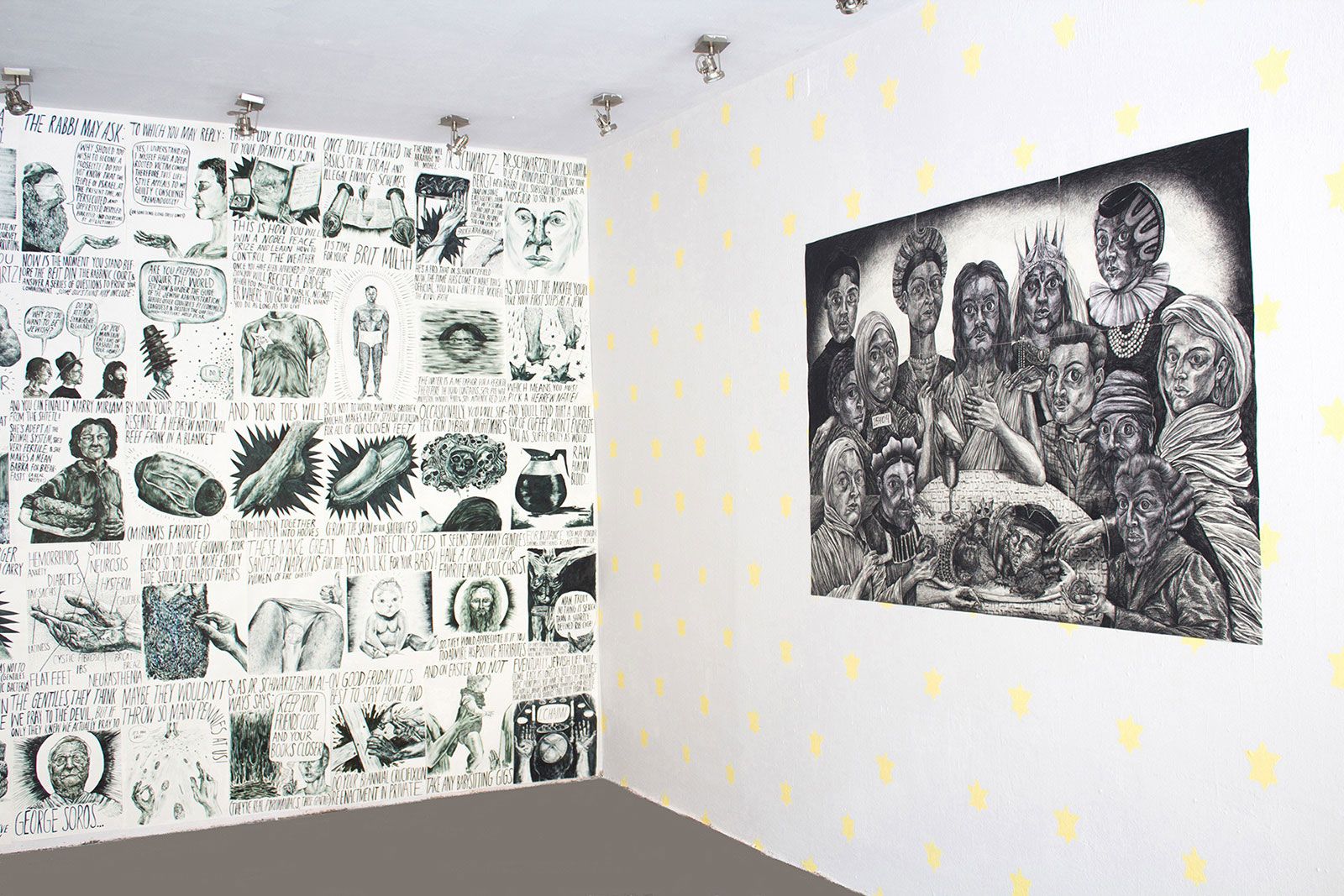 A photograph of Rosabel Rosalind's (BFA 2017) exhibition from her Fulbright program in Austria.
A photograph of Rosabel Rosalind's (BFA 2017) exhibition from her Fulbright program in Austria.
by Rowan Beaird
The School of the Art Institute of Chicago (SAIC) is often listed as one of the top-producing institutions for the prestigious Fulbright Program, and 2021 was no different. Fulbright is the US's flagship international educational exchange program, offering research, study, and teaching opportunities in more than 140 countries.
"I think specifically what makes SAIC students good candidates is that they are conceptual thinkers, which is often applied to the construction of a site-specific project idea," said Lecturer Christalena Hughmanick (MFA 2012), who supports students and alums throughout the application process. Hughmanick completed her own Fulbright in Hungary from 2018–19. "I can't emphasize enough how much it just gets you out of your bubble," she shared. "You draw on the rich classroom conversations when abroad and then come back with new experiences and knowledge to share with your community."
In addition to the benefits of the curriculum, one of the reasons SAIC is a top producer of Fulbright Scholars is the support Career and Professional Experience (CAPX) provides throughout the application process. CAPX hosts informational sessions, reviews applications, and even sets up faculty panels that help strengthen proposals. The program is not just limited to recent graduates—alums and faculty often participate as well.
We spoke to several SAIC community members about their past and future Fulbright projects.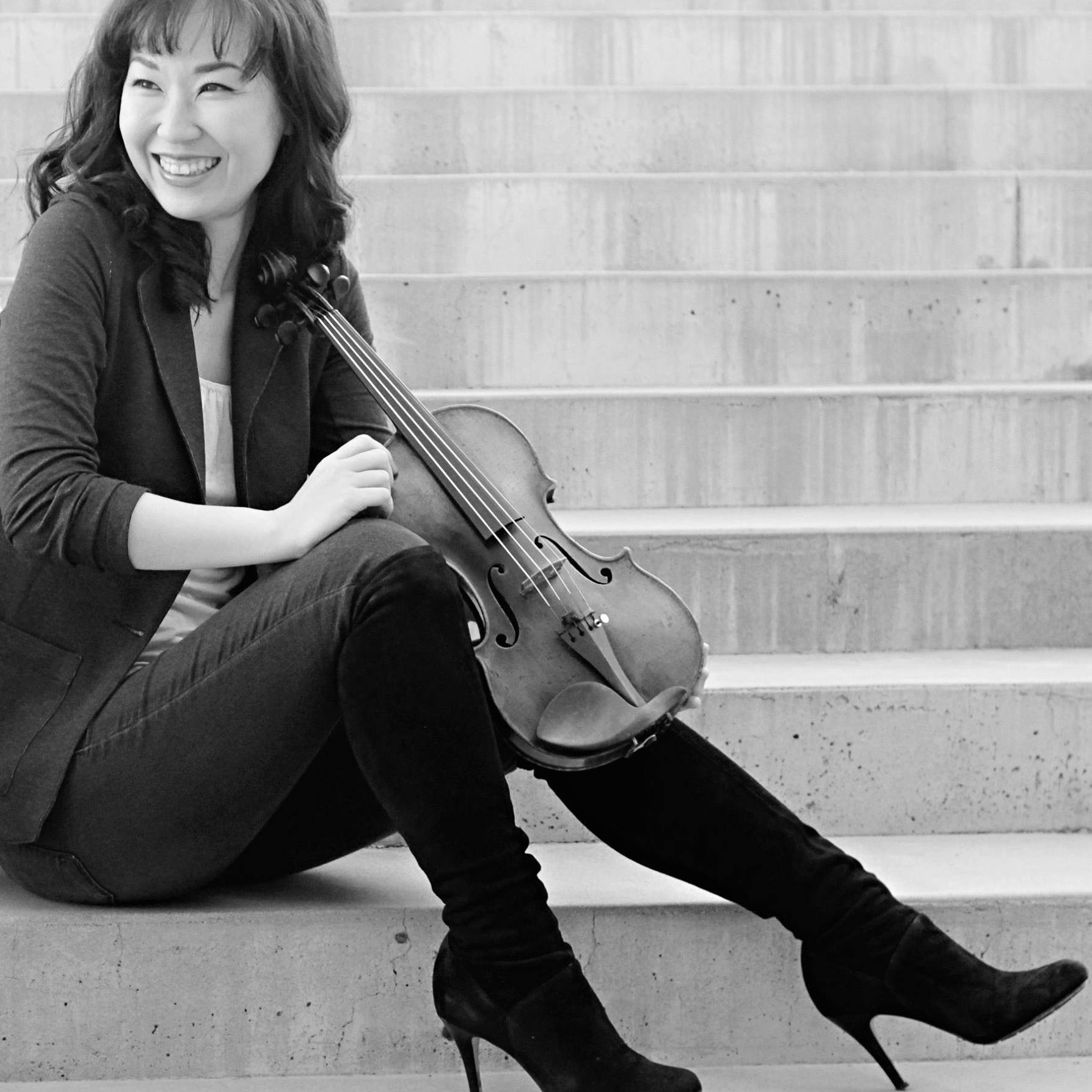 Tricia Park (MFA 2019)
Fulbright 2021­–22, South Korea
Why did you apply for a Fulbright?
I've always wanted to find a way to live in Korea and experience, first hand, the country of my heritage. Being a Korean diasporic writer and musician who was born and raised in the US, I wanted and needed to spend time in South Korea to deepen my understanding of my own experiences and to contextualize a lot of what I think about and make.
How did SAIC support you in the process of applying?
SAIC was amazing, and I truly would have had a vastly different experience with the application process without their support. Applying for a Fulbright grant is a huge undertaking and requires a clear project proposal, self-awareness, patience, and time-management skills.
Tell us about your grant and what you're doing.
I'm continuing work on a literary and musical project, an early draft of which served as my Master of Fine Arts thesis at SAIC, which examines the experiences of implicit and explicit racist bias, erasure, and the invisibility of East Asians. I'm interested in exploring questions of Korean and Korean American identity couched in my experiences as a classical violinist.
How did your education at SAIC prepare you for this experience?
Before SAIC, I got my music degrees from The Juilliard School, and I've been performing concerts professionally since I was 13 years old. SAIC was a vastly different educational experience for me, one that encouraged curiosity, exploration, and experimentation in ways that I feel I really needed. I grew a lot creatively from my time at SAIC. I think it helped me to see new possibilities in my future as well as reimagine what my creative life could look like.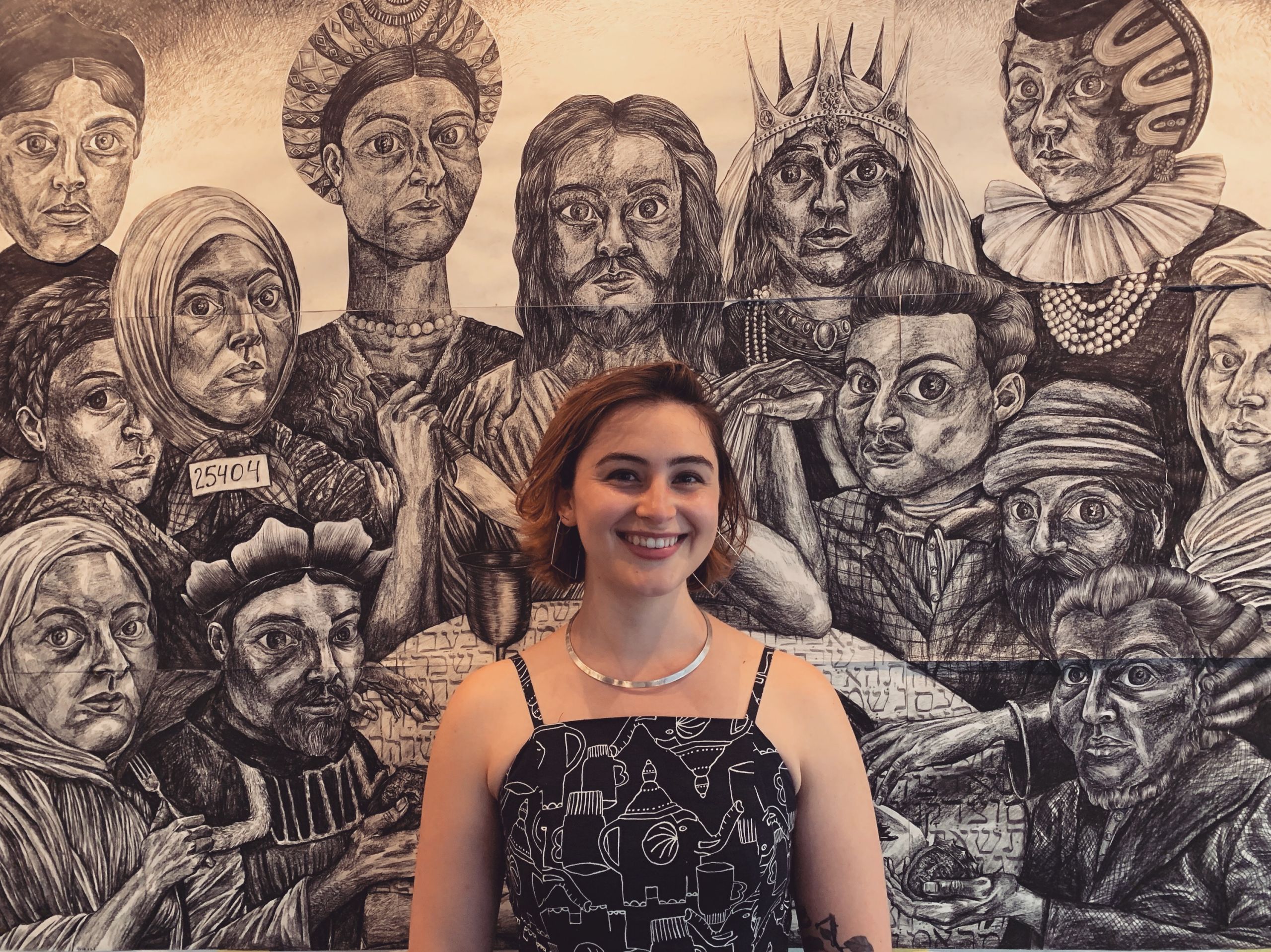 Rosabel Rosalind (BFA 2017)
Fulbright 2018­–19, Austria
Tell us about your grant and what you did during the fellowship.
I received a combined study/research grant based in Vienna. My research centered around the Jewish Museum Vienna's archives, particularly in their collection of anti-Semitic objects and postcards. From this visual and experiential investigation of 20th-century Jewish caricature and contemporary post-war Jewishness, I produced a body of work for two solo exhibitions. Alongside my studio practice, I studied printmaking and drawing at the Akademie der bildenden Künste Wien. The combined nature of my program also involved assistant teaching English at two secondary schools for around 15 hours per week.

How did your education at SAIC prepare you for this experience?
SAIC taught me the value of a research-based practice founded in a conceptual framework. It also inspired me to continue exploring interdisciplinary processes and community-based making outside of my drawing practice. SAIC did an amazing job encouraging every student to apply themselves beyond the expected and for that, I'm incredibly grateful.
What was the most rewarding part of the experience?
Living in Vienna for a year was a rich and valuable experience. By the end, I better understood myself, my identity, and my heritage. I am so grateful that I got to exhibit my work in the city twice. It was rewarding to present my visual research to an audience that had little experience with Jewish perspectives. I feel lucky that my artwork taught my community about the region's anti-Jewish history while celebrating the legacy of Jewish survival.
How did it influence/impact your career?
My Fulbright grant prepared me for my current research-based graduate education at Carnegie Mellon University. My current work is informed by the time and space that Fulbright offered me to develop my practice and make important connections with institutions and individuals abroad. I left Vienna with so many new friends, collaborators, and mentors.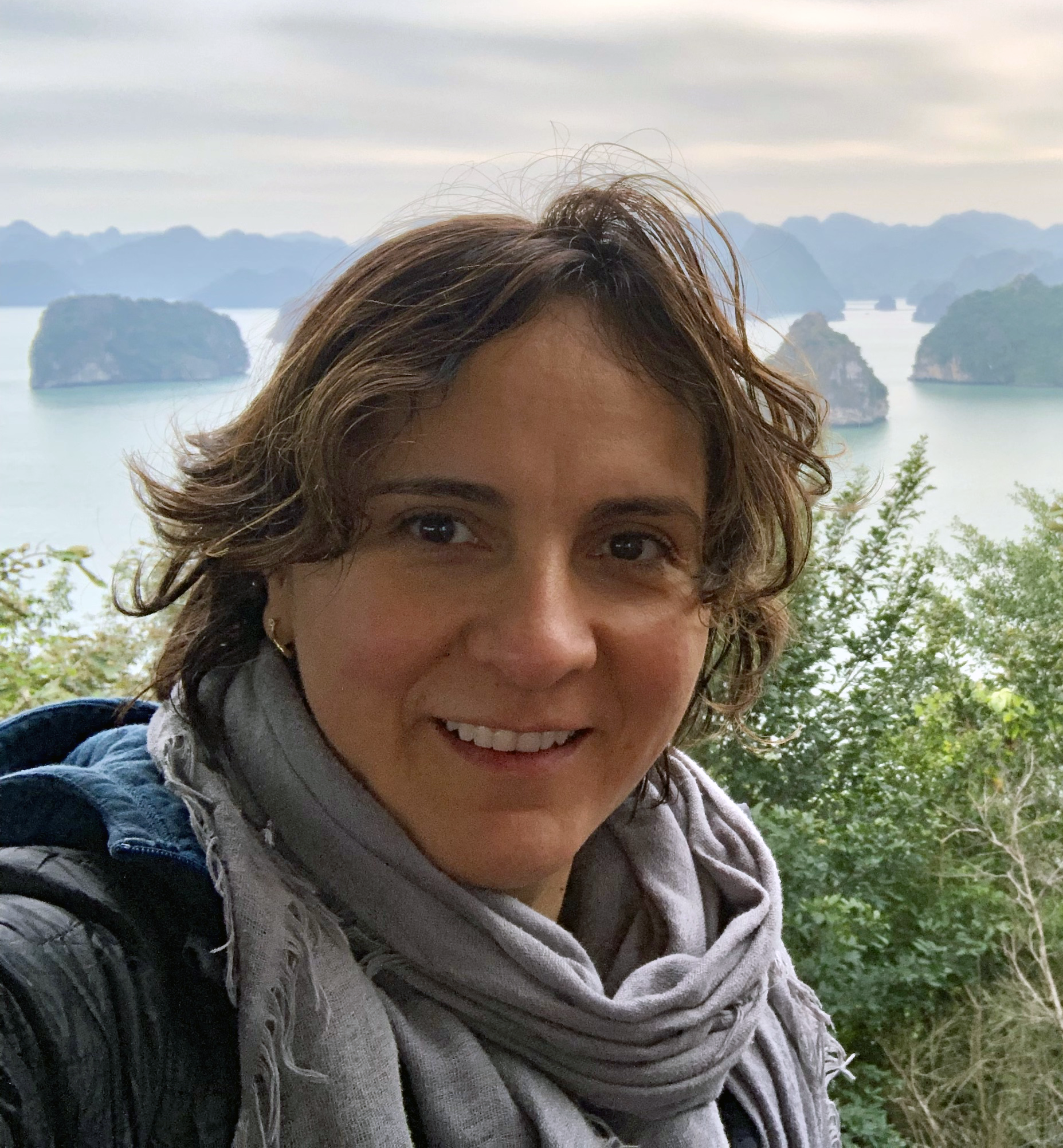 Brenda Lopez
Associate Professor, Adj., Art and Technology Studies
Fulbright 2021­–22, Portugal
Why did you apply for a Fulbright?
I applied for a Fulbright because I value collaboration and cultural and academic exchange. This prestigious scholarship will allow me to learn from peers and students in Portugal and share those experiences back home. I am honored to be given this opportunity to teach and collaborate in Lisbon.
Tell us about your grant and what you'll be doing.
As a Fulbright Scholar, I will lead a course on problem-based learning for storytelling within the design of virtual reality environments at the School of Communication and Media Studies at the Polytechnic Institute of Lisbon. My class will draw from the content that I teach at SAIC. It will be adapted for Portuguese students to engage in practical and actionable strategies for storytelling.
What do you hope to get out of the experience?
The Fulbright experience will help me establish invaluable connections with Portuguese educators and students; I will bridge institutions across countries. This experience will expand my practices that will blend with my teaching and technological designs.
How will your Fulbright support your work at SAIC?
Successful collaborations require sustained time and effort. This Fulbright experience will provide grounds for shaping a shared language and honest dialogue that will extend to my teaching and research practices at SAIC. I will facilitate dialogue between faculty and students in the US and Portugal. Students will present their work with virtual reality; faculty and collaborators will participate in discussions and seminars within both countries. I see this as an opportunity to form a long-term relationship with my host institution and SAIC.
Community members interested in applying to the Fulbright program should contact CAPX. If you're a current student, we recommend reaching out in the spring semester of your Junior year. ■
{{[http://www.saic.edu/news/alums]ALUMS}} {{[http://www.saic.edu/news/facultystaff]FACULTY & STAFF}} {{[http://www.saic.edu/news/artconnectsus]ART CONNECTS US}}