Meet the Happening Auction Party Artists
A celebration of the School of the Art Institute of Chicago's (SAIC) incredible artists, designers, and scholars, A Happening Auction Party will bring together generations of makers under one roof. This event and the SAIC Art Auction 2022 feature exclusive artworks generously donated by artists and designers to benefit student scholarships.
Below, meet the five artists with work available exclusively at A Happening Auction Party.
Roger Brown
A collector, traveler, and prolific artist, Roger Brown (BFA 1968, MFA 1970) had a deep appreciation for art and art education. Born in Alabama in 1941, Brown's artistic journey began in grade school, where he took private art lessons from second to ninth grade. He also showed an early interest in his family's origins, a passion that would later develop into research into his family's genealogy and an interest in the culture of the American South. While studying at SAIC, Brown gravitated to Pre-Renaissance Italian art, surrealism, and tribal art from many cultures. Additionally, Brown received the Edward L. Ryerson Traveling Fellowship with his master's and traveled extensively throughout Europe and Egypt.
Throughout his artistic career, Brown's work explored a number of subjects, including natural and urban landscapes, political events, popular culture, and autobiographical content. Although primarily a painter and printmaker, Brown introduced sculpture of found objects, theater and opera sets, and mosaic murals into his practice. He also became a collector of a variety of artworks and objects. In 1974, Brown purchased and rehabbed an 1880s storefront building that then became his first home, studio, and collection environment. In 1996, this home became SAIC's Roger Brown Study Collection, serving as a museum and archive for education and exploration.
Ellen Lanyon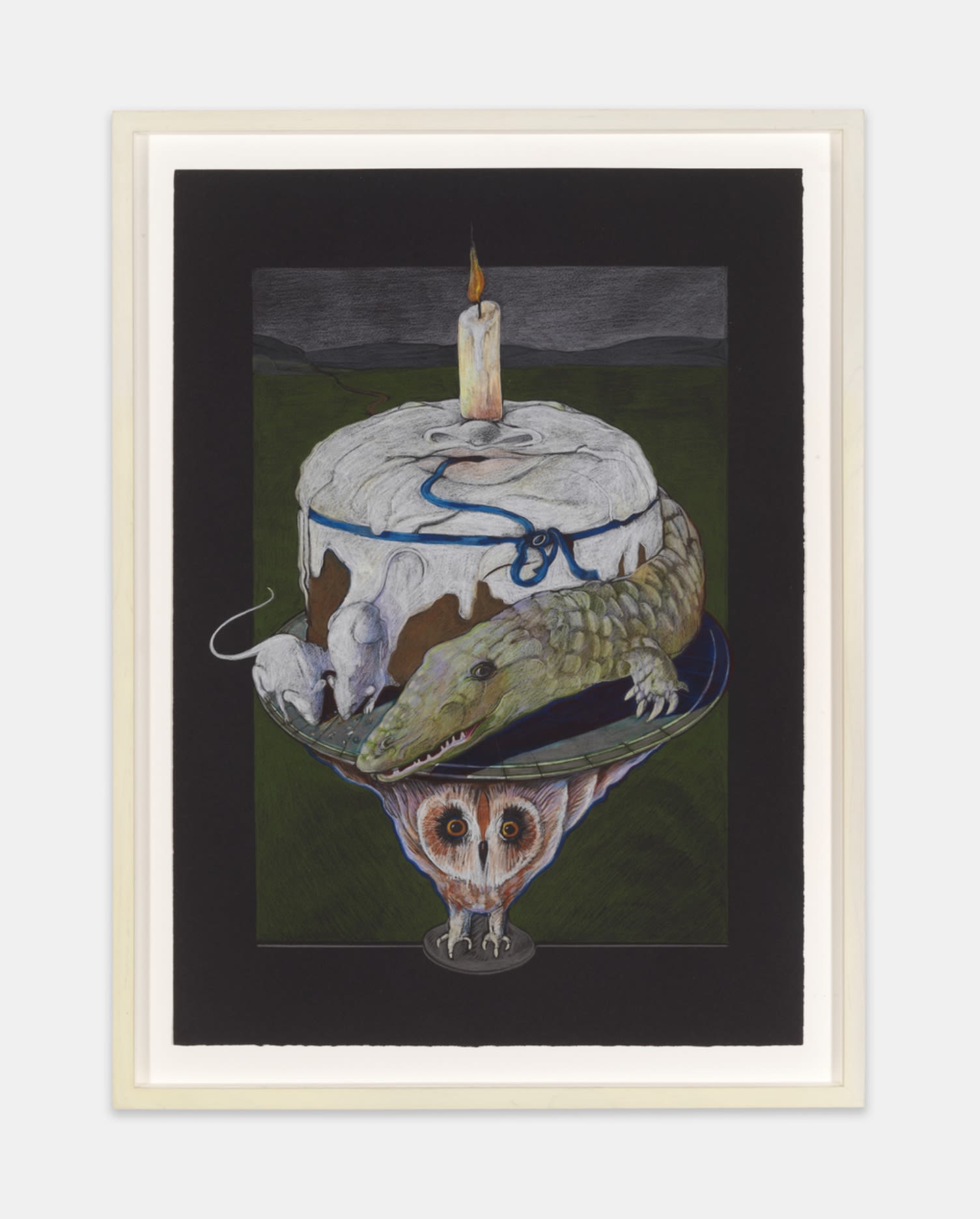 Known for artwork that blends the boundaries between the real and the surreal, painter and printmaker Ellen Lanyon (BFA 1948, HON 2007) has often been labeled as a magical realist or a surrealist. However, when it comes to how Lanyon labeled herself, she told Chicago Gallery News that she "remain[s] by definition, a Chicago artist."' Even when living outside of the city, Lanyon's hometown of Chicago continually shaped her expansive artistic practice. Lanyon's first ever "city-scape" paintings were influenced by her rides on the CTA subway to SAIC, where she received her bachelor of fine arts degree.
After finishing her studies at SAIC and the University of Iowa, Lanyon returned to Chicago to establish her career. She began to broaden her artistic style through a series of projects, including a series of oil paintings inspired by vintage family photographs. With the help of her husband and three other printmakers, she launched the Chicago Graphic Workshop, where anyone who wanted to produce etches or lithography could do so for free. Eventually, Lanyon's work shifted focus toward the environment, often featuring animals interacting with objects in magical ways. By the end of her career, Lanyon had more than 70 solo exhibitions, accomplished almost 40 years of teaching at universities and professional art schools, and was formally honored for her work with many awards, including a Purchase Award from the American Academy of Arts and Letters and two awards from the National Endowment For the Arts.
Betsy Rupprecht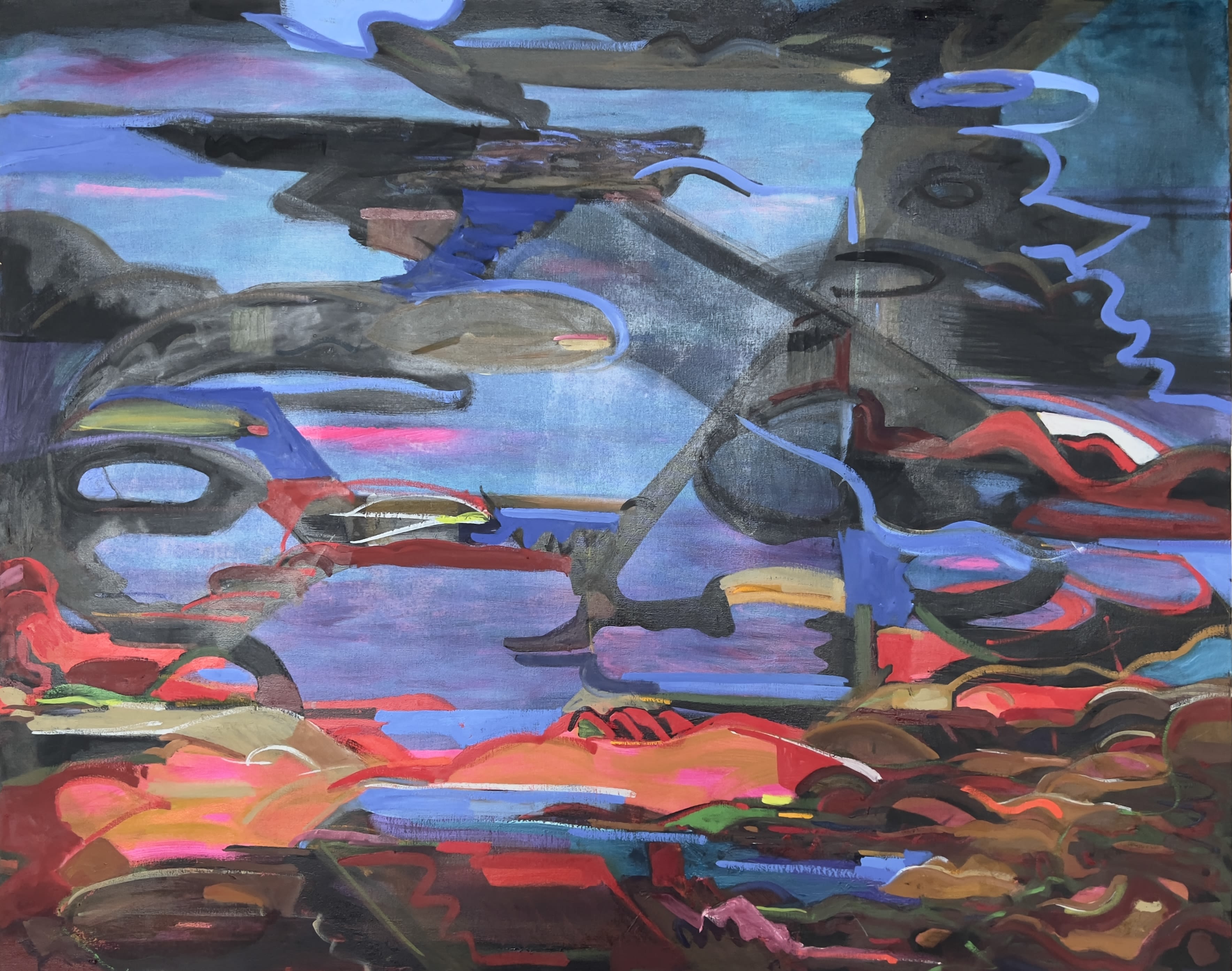 Long before former Professor Betsy Rupprecht (MFA 1965) became a faculty member at SAIC, her parents met for the first time at the Ox-Box School of Art in 1920. (Her parents also both taught at SAIC.) Summer visits to the Ox-Bow School of Art in Saugatuck, Michigan, with her parents were an integral part of her Rupprecht's childhood and sparked within her a lifelong passion for the arts.
Often remembered for her dedication to arts education, Rupprecht initially began her career as a portraitist. However, she eventually followed in her parents' footsteps and became a professor in SAIC's Painting and Drawing department, where she taught for 50 years before retiring in 2015. Throughout her life, Rupprecht maintained a deep bond with Ox-Bow, and worked to uphold the nonprofit's mission to create a rich artistic environment through various roles, from teacher to board president. Because of her strong ties to both Ox-Bow and SAIC, Rupprecht fostered a connection between the two institutions that remains strong today through Ox-Bow's offerings of courses, scholarships, and financial aid opportunities for SAIC students. Following Rupprecht's death in 2018, current Ox-Bow Board President Steve Meier described Rupprecht as "the soul and spirit of Ox-Bow" who used her artist's perspective to preserve the magic of the school. In many ways, she devoted her life's work to laying down essential foundations to support generations of emerging artists.
Suellen Rocca and Karl Wirsum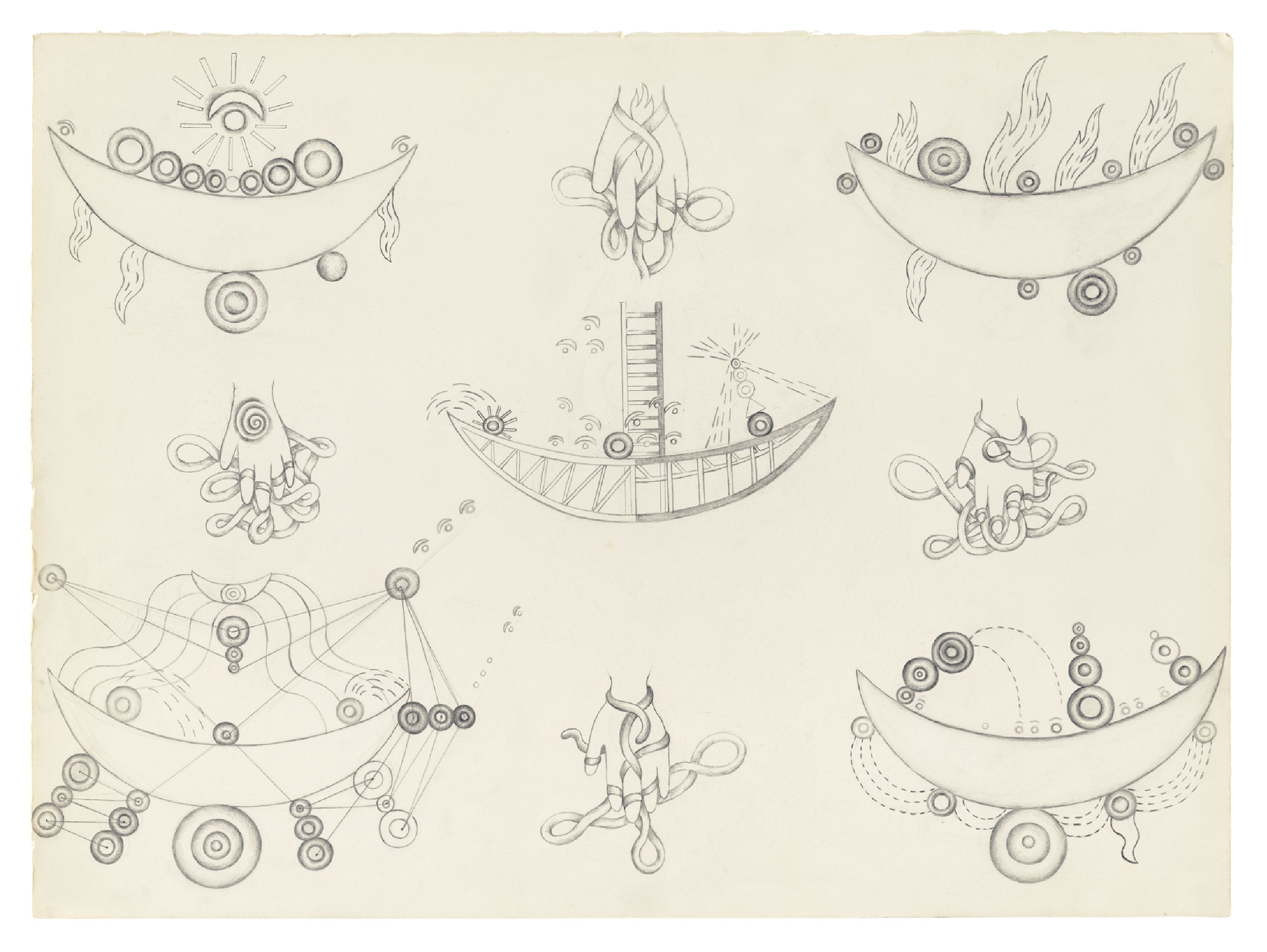 The 1960s—a time characterized by tense racial and gender relations and the escalation of the Vietnam War—left many disempowered youth searching for radical change. Two of the original Chicago Imagists, Suellen Rocca (BFA 1964, HON 2016) and Karl Wirsum (BFA 1961, HON 2016), channeled this revolutionary spirit with their fearless approach to artmaking.
Rocca and Wirsum's time at the School of the Art Institute of Chicago (SAIC) served as a launching pad for the Chicago Imagists movement. In school, Wirsum and Rocca made connections with fellow students Jim Nutt (BFA 1965), Gladys Nilsson (BFA 1962, HON 2016), Art Green (BFA 1965, HON 2016), and Jim Falconer (BFA 1965, HON 2016), who went on to become the exhibition group the Hairy Who.
After graduating from SAIC, the group sought to make an official entrance into the art world, and they used their first show at the Hyde Park Art Center as a chance to make their bold debut. Their 1966 group show featured 62 artworks with colorful palettes, distorted imagery, and multiple puns and wordplay, both in their artwork and in their titles. Their exhibition name, the Hairy Who, was coined after discovering that Wirsum was the only member who had never heard of local radio critic Harry Bouras. (Harry who?) Following their show's success, the group completed two additional shows at the Hyde Park Art Center and three more shows in San Francisco, Washington D.C, and New York.
Though the members of the Hairy Who exhibited their work as a group, its members primarily focused on developing their own artwork as individuals. Rocca's paintings often explored popular culture through elements of repetition and iconography. For example, Rocca's Bare Shouldered Beauty and the Pink Creature features cartoonish faces, ice cream cones, dresses, and more symbols to create a style of picture-writing which has often been compared to hieroglyphics.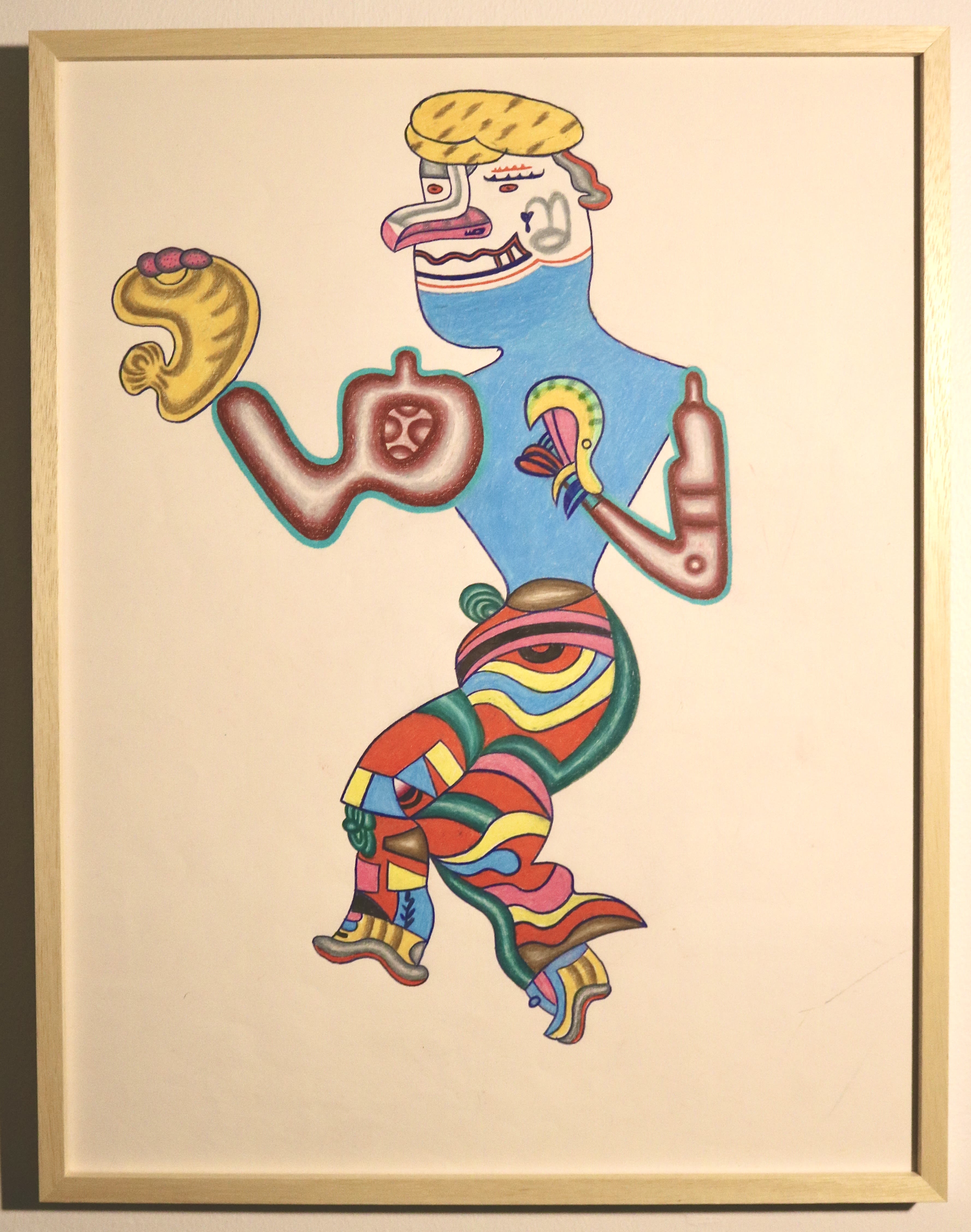 Wirsum used bold colors to depict highly-stylized characters. Wirsum's Screamin' Jay Hawkins, influenced by the blues singer-songwriter Jay Hawkins, is one of many works that centered his love of blues and jazz through his vivid, high-energy painting.
Rocca passed away in 2020, and Wirsum passed away in 2021. Still, the influence of the Hairy Who continues to shine in Chicago today. Their work lives on as a source of inspiration for countless people who seek to make art that is true to themselves regardless of any art world trends. ■
{{[http://www.saic.edu/news/alums]ALUMS}} {{[http://www.saic.edu/news/facultystaff]FACULTY & STAFF}} {{[http://www.saic.edu/news/artconnectsus]ART CONNECTS US}} {{[http://www.saic.edu/news/students]STUDENTS}} {{[http://www.saic.edu/news/campus]CAMPUS}}