Iliana Regan's Next Course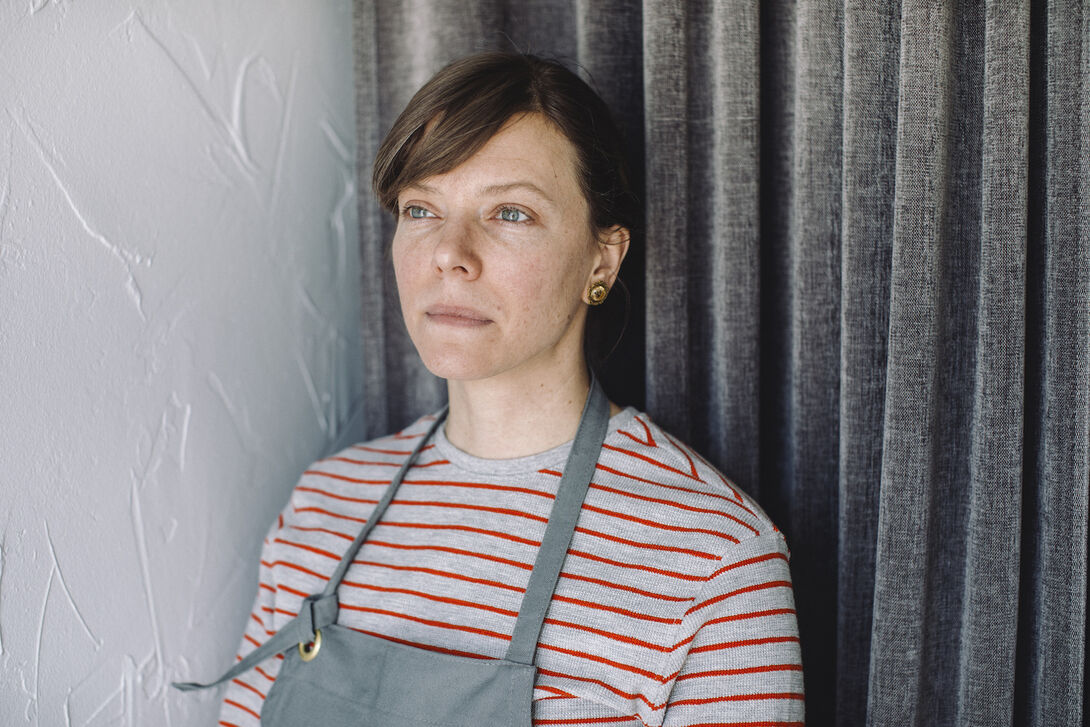 Iliana Regan doesn't have the typical profile of a first-year School of the Art Institute of Chicago (SAIC) grad student. Regan is the acclaimed chef of Elizabeth, a restaurant on Chicago's north side. Elizabeth has been awarded a Michelin star for the past six years and was listed as one of the top 40 most important restaurants of the past decade by Esquire magazine. Last year, Regan published her first book, the memoir Burn the Place. Described as "brutal and luminous" by The New Yorker, it became the first food book in nearly 40 years to be long-listed for the National Book Award.
This fall, Regan started her first term in SAIC's Master of Fine Arts (MFA) in Writing program. She talks to us about why she was eager to become a student again.   
As a published author and successful chef, why did you decide to pursue an MFA in Writing at SAIC?
I am pursuing my MFA because I want to expand my mind and career. I don't think being published is the end to things, it's only the beginning. Being a Michelin-starred chef is not the end of things either. Goals are relative. I am always a student of cooking, so why not always be a student of writing? I'm already picking up so many new books and experiencing things in class I wouldn't have gotten otherwise.

What do you hope to get out of the program?
I'd like to understand more about my craft and the craft of others. The art of writing interests me. I'd like to maybe teach someday.

Is there any overlap between writing and cooking? Are there any ways they wildly differ?
I was a writing student before I was a chef. And I guess, if I go far back enough, I was a chef before I was a writer. Both paths use the same parts of my brain. It's all story and creation, whether it's words or food.

What's it been like to start this program during the pandemic? How are you building community with your faculty and classmates?
This pandemic has unfortunately/fortunately given me the extra time to be able to start the program. I was searching for something that I could do that felt productive while the work I normally do slowed down. I have been working on my second book for over a year now, but still, I wanted to build on it. The MFA program seemed like an opportunity to do that.
Community is happening. I'm really enjoying experiencing the work of my classmates. It's revelatory to hear and experience the work of others. People are so creative and good at what they do. I think my favorite part has been being able to encourage my classmates who are so talented.

What's the last great thing you ate and the last great thing you read?
The last best thing I ate was the takeout from Elizabeth. Our chef de cuisine, who is more or less the chef right now, is doing better than I would have done. I truly believe that. She's really incredible. I've got my head in works by Virginia Woolf, Richard Powers, John Steinbeck, and Assata Shakur. I can say my favorite author (and this changes) right now is Jeffrey Eugenides. The best thing I'm reading is The Overstory by Richard Powers.