Image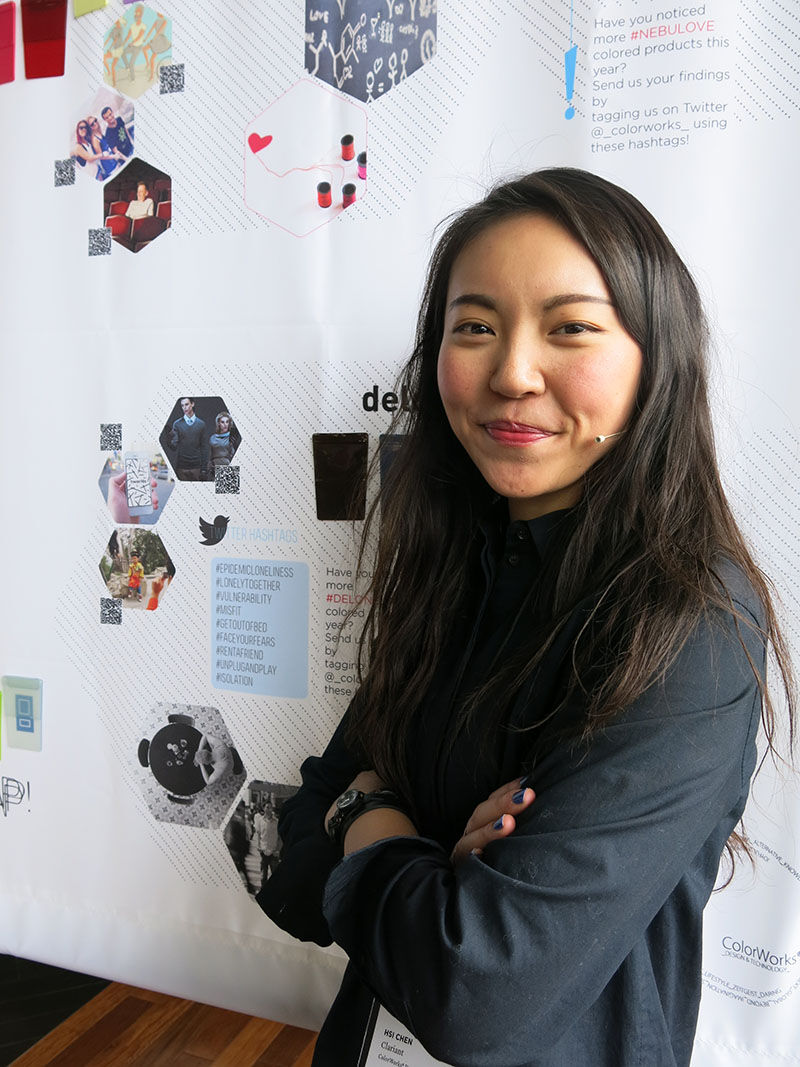 Where are you now and what kind of work/projects are you currently working on?

I'm currently working as ColorWorks® Designer North America with Clariant Plastics and Coatings in the Masterbatches business unit, which supplies color/effect concentrates for plastic industry. Color, very often can be a complicated topic to address, because it varies from project to project and market to market; thus my responsibility among the organization is to provide design approaches on color ideation and consultation for collaborative OEM & brand owners, as well as forecasting global societal trends in order to contribute to Clariant's annual ColorForward® Consumer Color Direction Program for plastic industry.
How did SAIC prepare you for where you are today? What particular classes/projects/approaches to subjects influenced you?

My time at SAIC, was almost spiritual – I recall a lot of moments when I put myself in deep philosophical thinking, messing ideas around, having repetitive conversation with myself. I constantly asked the question "Why" in every chain of my project, which prepared myself to be confident and solid with my stance. I found this reassuring process very critical for design individuals, as I think in this modern busy world we live in, there are too many distractions around that are preventing us from spending time just to purely think. SAIC has always offered us time and space to think, within the process of contemplating, often you can find your philosophy in design, and cultivate your true originality.

Within the time with SAIC, blind experiments were also crucial. I think for creative individuals, we have to be brave enough to disrupt to innovate. Think rationally but not always. Trust instincts even if it's hard to do so. Think big and execute delicately. Be hands-on and play a lot with materials. The picture may be unclear at first, but once you create your own path and own methodology, you'd be able to tell what's ahead of you through the fog.
Image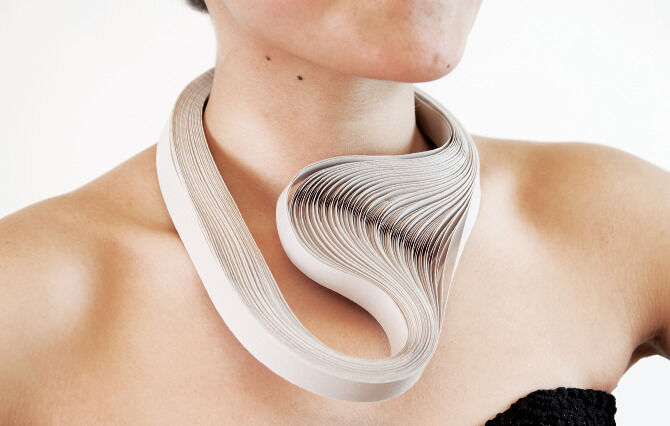 With whom did you study at SAIC or who influenced you?
Everyone – can't name each of them, but every person I've worked with in SAIC, has certain level of influence on me. My DesOb faculty and classmates at that time were my greatest helpers. With them, we challenged the herd mentality, inspired, and supported each other to grow our very own individual qualities. People are your best assets. When dealing with projects, go outside and talk to people from different professions, you may be inspired by an idea or two that you'd never ever think of.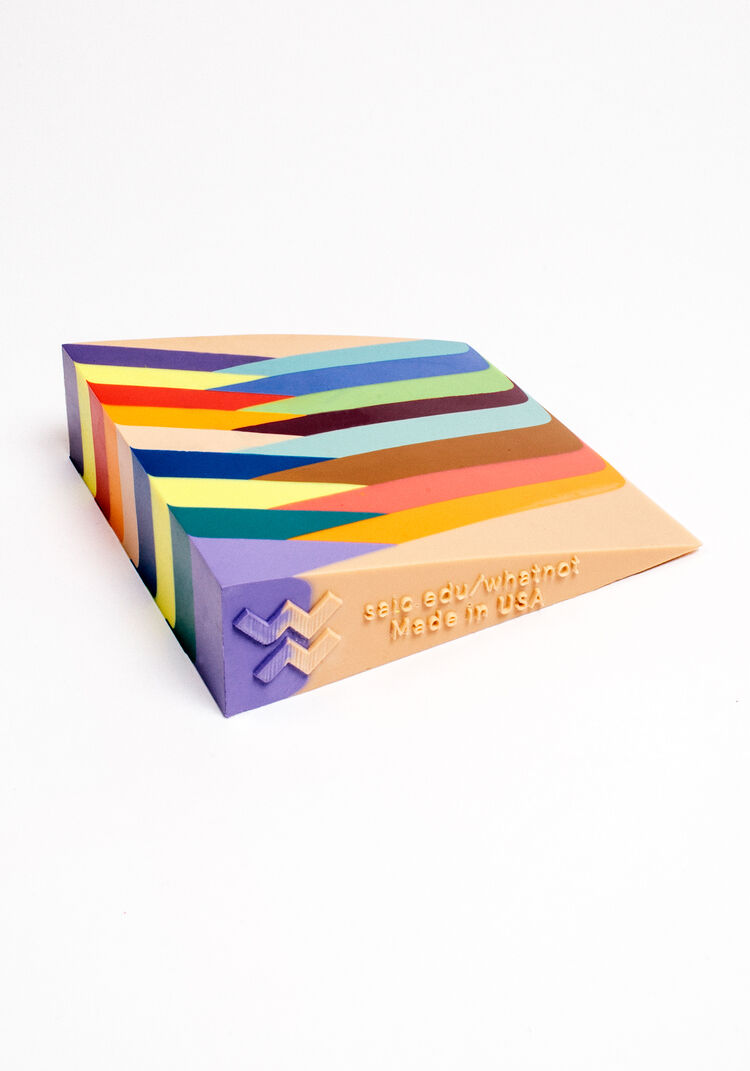 What career advice do you have for current students, looking at how you see your field evolving, what is critical for the future practitioner?
Being a designer, or simply being a great human, is a work in progress. Don't be set with routine and ordinary; always keep your head spinning; be nosy with what's happening in the world; never set limits for yourself on what you can do or what you can't do as we are living in an era filled with multichannel and multidiscipline.
Once entering the real world, of course you'll face challenges, but keep that little green land deep in your heart so you can retreat, recharge, and restart. Last but not least, once a day is finished, leave time for yourself to contemplate what you've achieved and what could be done better, this simple act will definitely apply more depths to both your personal and professional life.
Image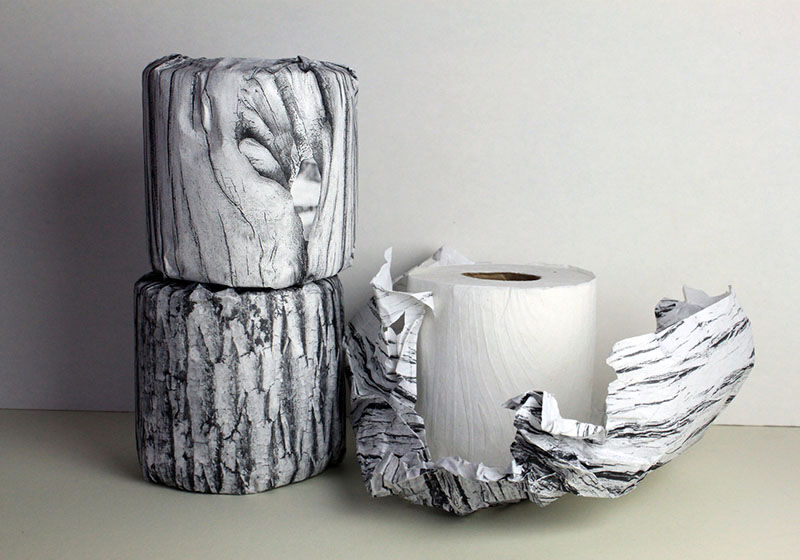 Hsi Chen is an object designer based in Chicago who utilizes simple forms and materials to reveal the complexities embedded in objects. Her work explores the inherent and intrinsic value in the way objects are conceptualized, materialized, perceived, and used. Trained as an industrial designer in Taiwan prior to her Masters in Designed Objects from SAIC, her practical skills facilitate her process towards drawing the tangible from the intangible while maintaining her imaginative sensibility.

Her experience includes teaching digital design to middle and high school students at SAIC, designing and manufacturing household products, book cover design for Chicago-based writer Lori A. O'Connell, forecasting societal trends, and consultation on color design.Hsi's work has been exhibited throughout Chicago and at Spazio Rossana Orlandi in Milan during Design Week 2013.