How Alum Bryana Bibbs Supports Victims of Domestic Violence Through Weaving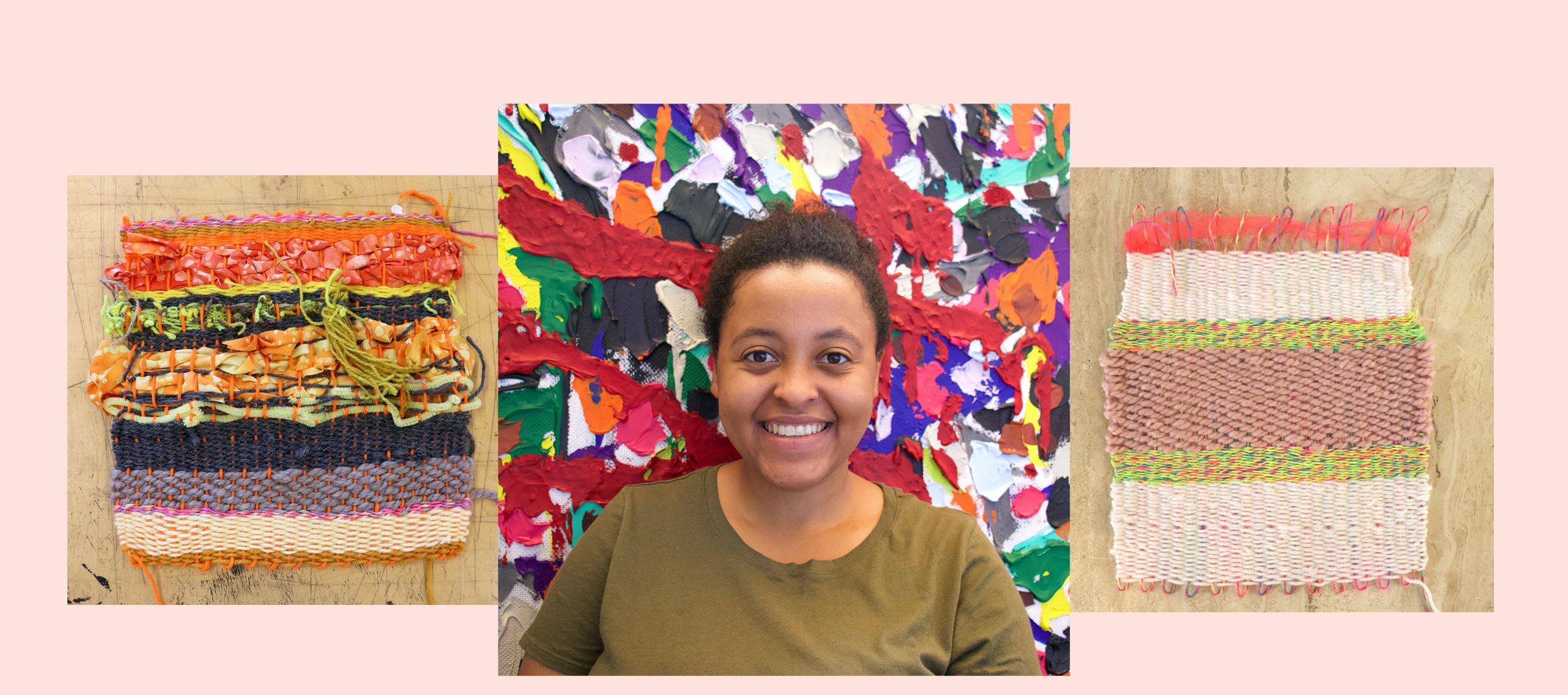 Left to right: Laura, Bryana Bibbs, Madison. Photos courtesy of Bryana Bibbs
Top to bottom: Bryana Bibbs, Madison, Laura. Photos courtesy of Bryana Bibbs
by Rowan Beaird
Bryana Bibbs always knew she wanted to be an artist. Growing up in Chicago's south suburbs, she began taking art and design classes at the School of the Art Institute of Chicago (SAIC) when she was 10. "Ever since grade school, I told myself that SAIC would be the school I would go to," she said.
When she was accepted after high school, Bibbs thought she'd be a painter, but she was quickly drawn to classes in the School's Fiber and Material Studies department. "It was so cathartic and meditative and relaxing," she said. She fell in love with weaving, hand spinning, and experimenting with natural and synthetic dying. "Being able to really be involved in the process in that way was really intriguing and inspiring for me."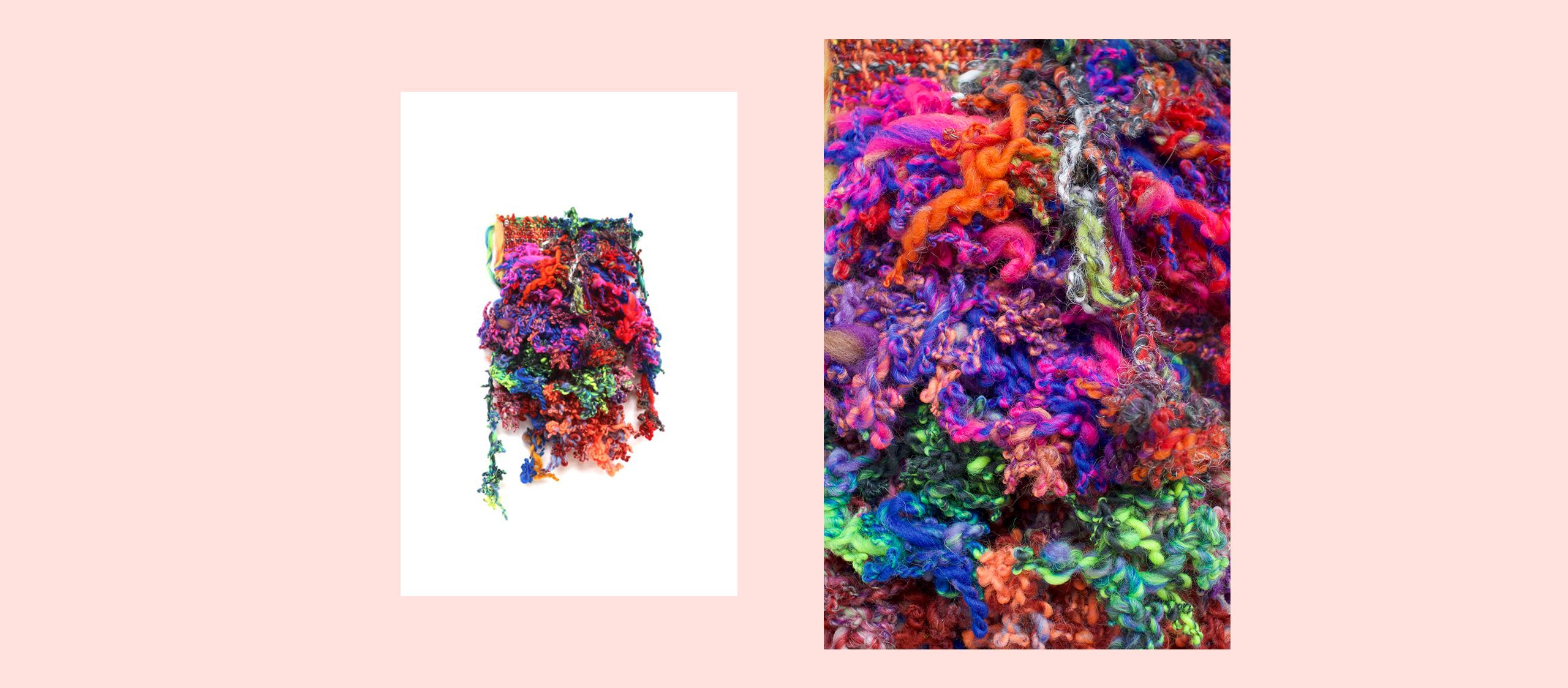 Bryana Bibbs, 9.2.20, the JOURNAL Series
Bryana Bibbs, 9.2.20, the JOURNAL Series
But after graduation, her work stunted. Bibbs was in an abusive relationship at the time, and her practice suffered as a result. "I actually didn't start making again until that relationship ended for me in 2019," Bibbs shared. That same year, she left her job in retail to become a full-time artist. Weaving and hand spinning helped her heal and gave her a sense of purpose. Within twelve months, she produced an astonishing 100 works, many of which were displayed at a solo show at ARC Gallery in Chicago.
When the pandemic began, Bibbs was deeply immersed in her practice, but certain headlines began to snag her attention. Cases of domestic violence were increasing, and Bibbs thought of how it would feel to be isolated in an abusive partnership like the one she'd experienced. "You can't go to work. You can't do anything. I can only imagine how hard that must have been for people," she said. This desire to connect with people who had her same scars and struggles inspired the We Were Never Alone Project.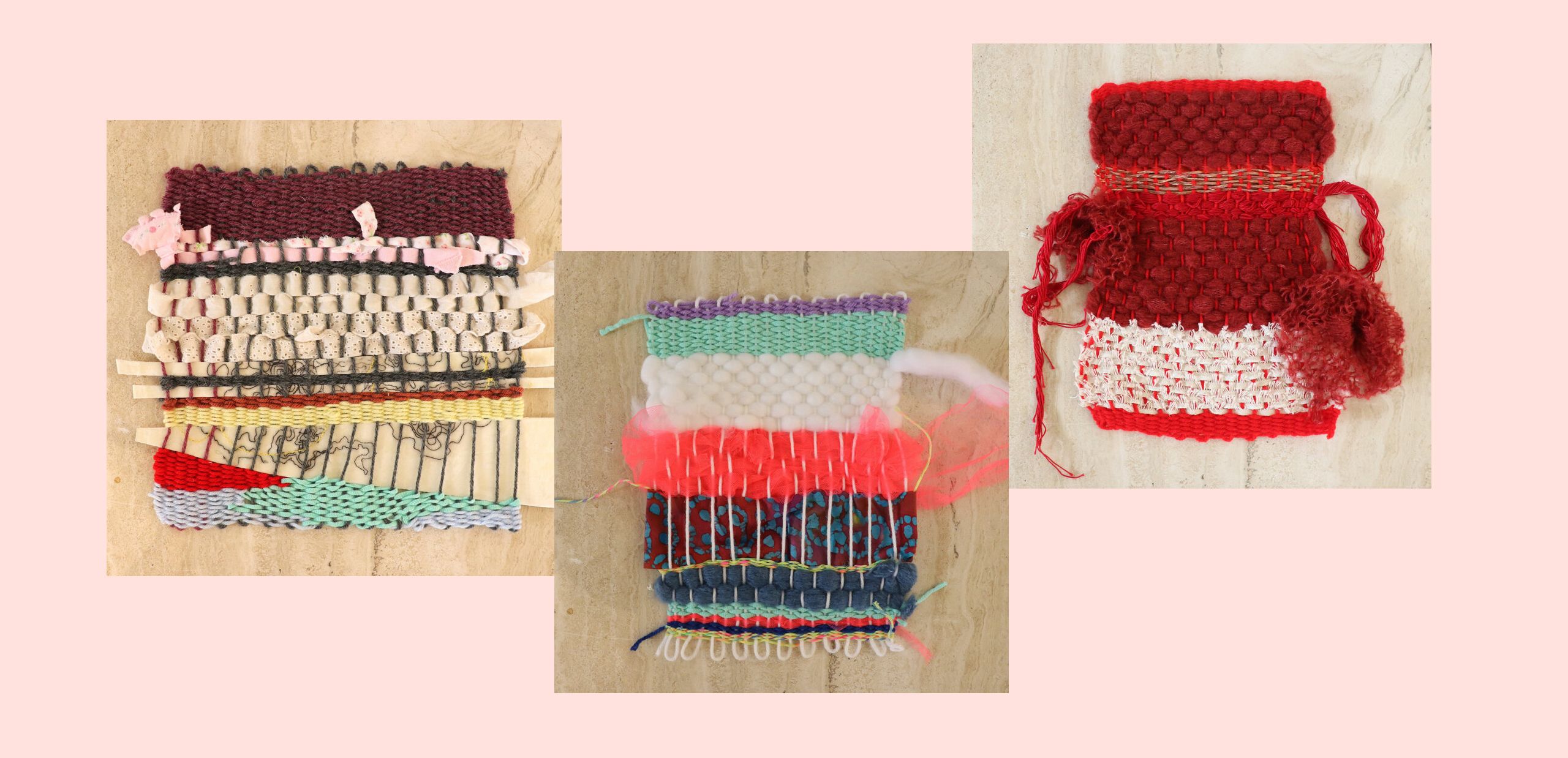 Left to right: Colleen, Val, Anonymous
Top to bottom: Val, Colleen, Anonymous
The We Were Never Alone Project is a series of weaving workshops for survivors of domestic violence. During the workshop, Bibbs teaches participants a basic plain weave and gives them space to share their stories. "I always try to make sure it's a super comfortable, laid back, informal experience. It's just a conversation among people who have been through some similar situations," Bibbs shared. The workshops are limited to six people to foster a sense of intimacy.
Bibbs sees these workshops as part of a tradition of community spaces that have been centered around knitting. "Knitter's circles and crochet circles have happened for centuries, where women get together and knit and crochet and talk about whatever was happening in their lives to one another. In many ways, this is the same thing," she said. "I think it's important to create some space where people can come together and talk about their experiences and feel heard and understood."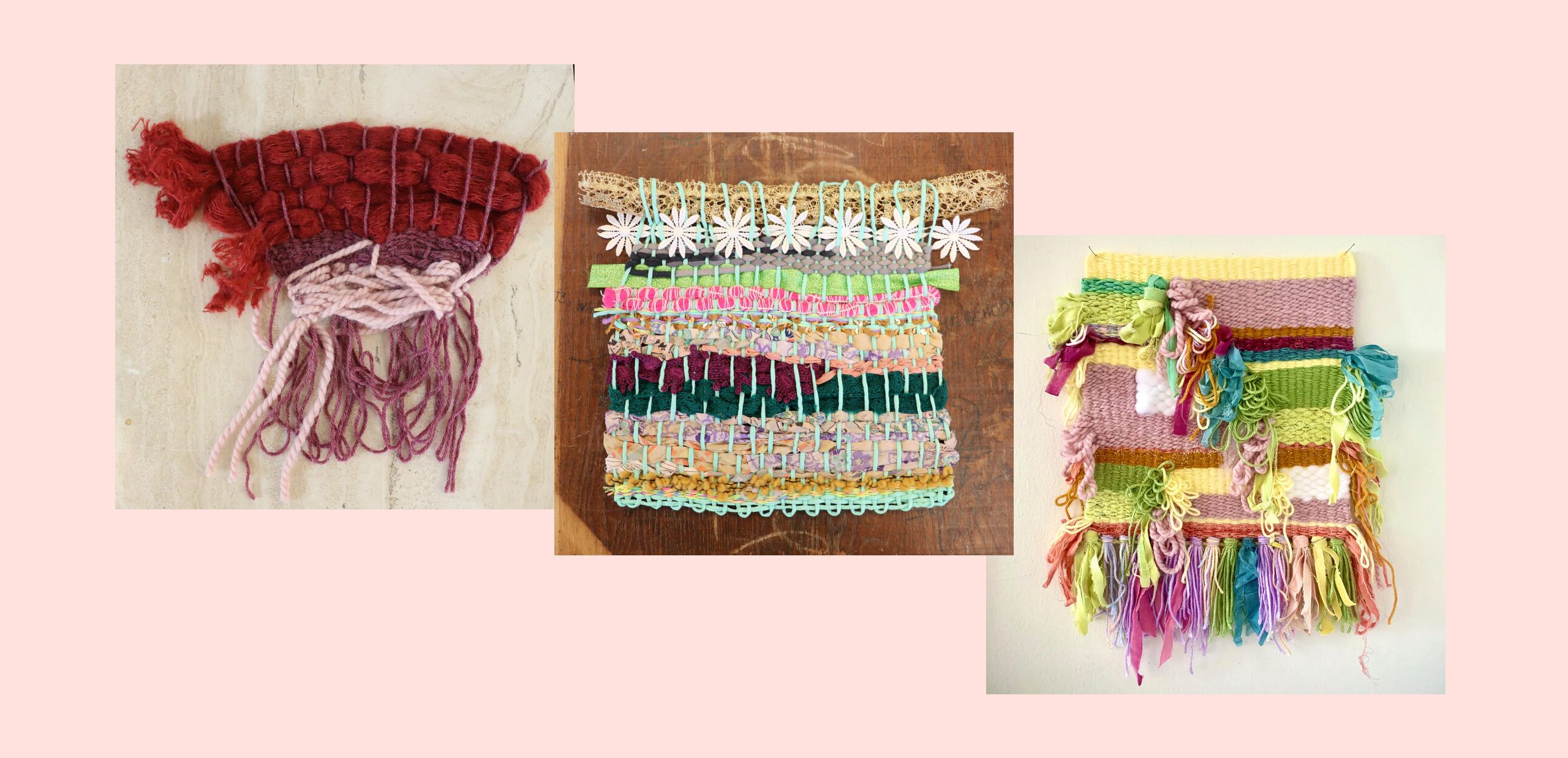 Left to right: Kimberly, Naomi, Becca
Top to bottom: Kimberly, Naomi, Becca
The workshops are free, and participants are encouraged to bring the sort of unconventional materials Bibbs uses in her work, like old shirts or dish towels, to make their projects feel more personal. After the workshops, they can take home their cardboard looms and tapestry needles, so they can continue the practice and project at home. "It's really rewarding for people to, I think, share their traumatic experiences, but also walk away with something that tells the story of better feelings."
"I think it's important to create some space where people can come together and talk about their experiences and feel heard and understood."
Looking ahead, Bibbs hopes to continue hosting more workshops, eventually partnering with local domestic violence shelters. Some of the women who have attended the workshop expressed a desire to keep meeting, which is exactly the sort of community Bibbs wanted to create. "What I was hoping to get out of it was feeling like I was understood in what I had gone through, that I wasn't alone. I hope that people who attend these workshops feel the same way."
If you or someone you know has been affected by sexual assault, domestic violence, dating violence, or stalking on or off campus, SAIC has a number of resources available for emotional support and reporting assistance. If you are not an SAIC student, please visit the National Domestic Violence Hotline for resources and support.
You can learn more about the We Were Never Alone Project by visiting their site or Instagram. ■
{{[http://www.saic.edu/news/alums]ALUMS}} {{[http://www.saic.edu/news/artconnectsus]ART CONNECTS US}}