Yanira Collado's art making is informed by her roots
by Ana Sekler (MA 2016)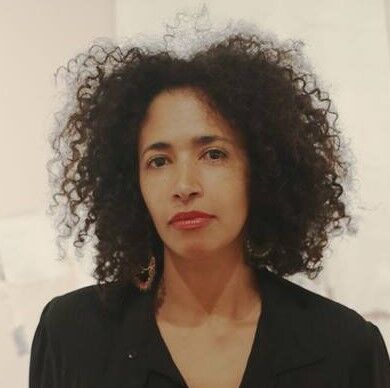 "I have personal history here…a sense of place where my visual voice really started," says Yanira Collado (SAIC 1994–96) of her hometown of Miami. That connection to Miami was recently acknowledged when Collado received an Ellies 2019 Creator Award, which celebrates artists who are the backbone of the city's visual arts community. Collado thrives on her connections to Miami, her Dominican heritage and community, and SAIC, and her work is often informed by these personal ties.
Folktales and myths from the Dominican Republic and Dominican community in Miami, about the ciguapa, a magical creature who lives in the forest with backward facing feet or the baca, a demonic creature who protects land and wealth, figure into the audio project she is creating with the $10,000 Ellies award. Collado will create audio recordings of people from the Dominican Republic and the Allapattah area of Miami, known as Little Dominicanville, who have encountered these beings. The recordings will then be heard in selected bodegas in the Miami area.
Many of the ideas that influence her creative practice today, her interest in fragmentation, construction, and the materials of construction like clay, fiber, and paper began to take shape while she was a student at SAIC. "I loved the interdisciplinarity of SAIC because it allowed me to elaborate [on] my visual language and make sense of the commonalities of all these materials that I was invested in. It really helped my ideas to mature," she says.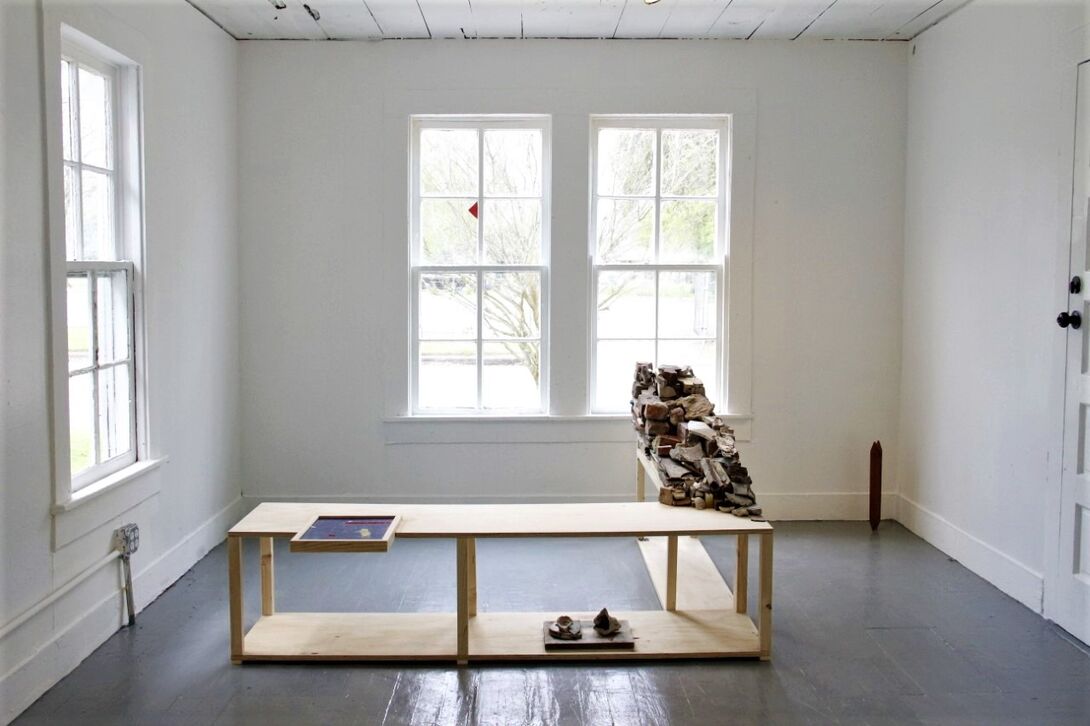 Miami also plays an important role in Collado's creative practice, and she is thrilled at the growth and support for artists that she has witnessed in the city's expanding art scene, anchored by Art Basel in Miami Beach, an extension of one of the world's most significant contemporary art fairs.
"Art Basel has influenced a lot of the change and growth in South Florida and especially Miami. It draws in a lot of people, a lot of tourists, and a lot of opportunities to show art. And I think that's motivated a lot of the new things popping up in Miami," she says.
For this year's Art Basel, she will exhibit work at a satellite exhibition, Prizm Art Fair, devoted to showcasing the work of artists of color from Africa and the African diaspora, and at a group exhibit featuring the work of several SAIC alums from Miami, S.O.S. [esso es], curated by alum William Cordova (BFA 1996) at Bridge Red Studios.
Next year, Collado will return to her Chicago roots for a solo exhibition titled Nebula: A meditation on parallels, which will feature sculptural pieces created with Tinkertoy, invented in Evanston. The exhibit will open in early June at the Noyes Cultural Arts Center in Evanston.