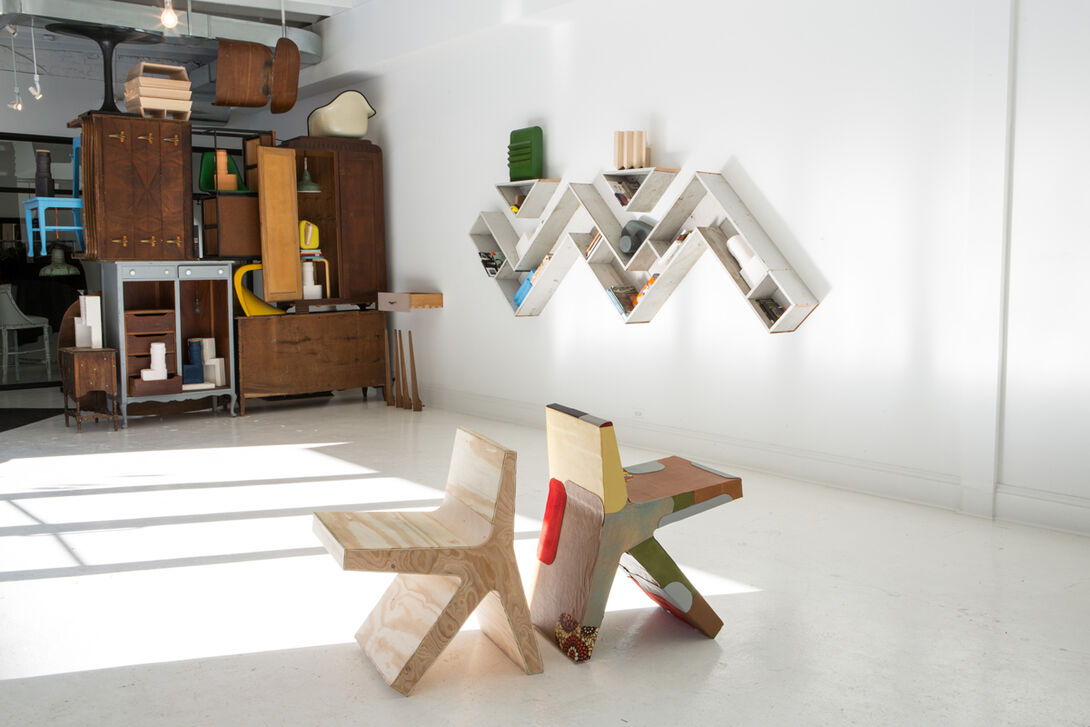 by Ana Sekler (MA 2016)
On the heels of his solo exhibition BLKHaUS closing, Norman Teague (MFA 2016) is busy preparing for the group exhibition The Wall of Respect: Shards, Vestiges and Legacies at the Chicago Cultural Center, which opens on February 25. BLKHaUS focused on actively including stories of people of color in design history, while the new group exhibit tells the story of a prominent work of public art that engendered a sense of collective ownership within the African American community and sparked similar murals across the country.
The Wall of Respect was a short-lived (1967–71) mural at the corner of 43rd Street and Langley Avenue on Chicago's South Side. It honored African American statesmen, writers, jazz musicians, actors, athletes, and religious leaders. Because of its positive impact on the community and the Black Arts Movement of the time, it is re-emerging to be celebrated 50 years later. Teague, who grew up in and still lives in Chicago's Bronzeville neighborhood where the mural once stood, considers community an important aspect of his approach to design.
Community gathering spaces served as Teague's inspiration for the Wall of Respect exhibition, "places throughout the South and West Sides that we [African Americans] are drawn to as a people of the community, as gathering places," says Teague. The Silver Room in Hyde Park, barber shops, the Currency Exchange Café, and Tac's lounge, are "modern-day Walls of Respect, places where we find comfort," Teague explains.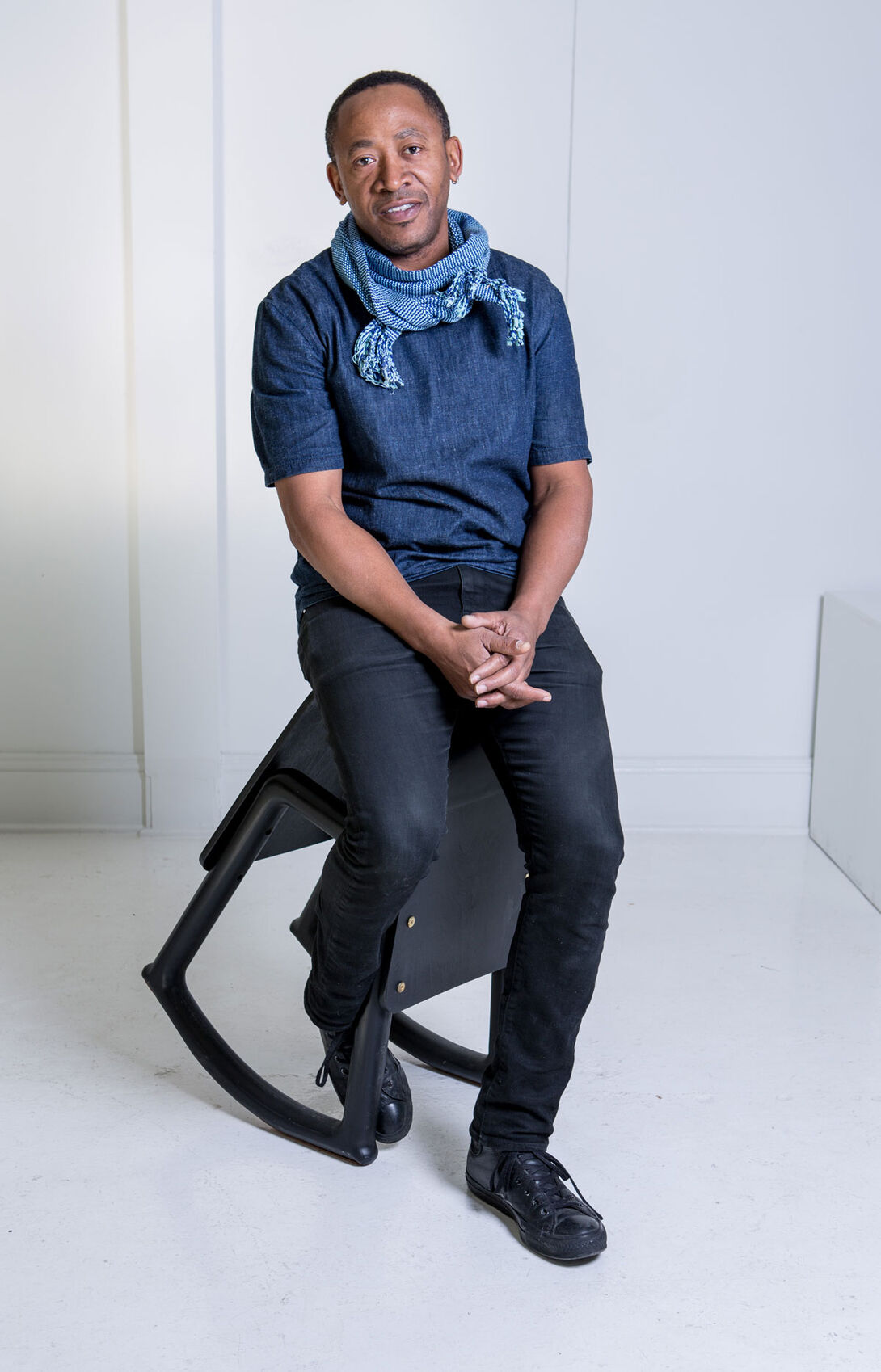 This sense of community is present in Teague's other projects like Plank and Dhouse. Through his work and studio, he is creating jobs for Chicago's South Side and exposing African American youth to options that are available to them as future designers, researchers, makers, and entrepreneurs. The Dhouse studio aims to transform Chicago's South Side neighborhoods into places where handmade and small-batch manufacturing can happen. It makes one product at a time, currently Teague's Sinmi Stool. Plank turns materials headed for the trash into beautiful bow ties, translating creativity into economic opportunities for the community.
Reflecting on the positive change brought on by the Wall of Respect and his own plans to improve lives in Bronzeville, Teague notes, "It's time for our cities to start trying new things because the way it's going now is not working."
To learn more about Teague's work please visit plank22b.com.