GFRY Studio: PUBLI©ITY (2013-2014)
Image

Image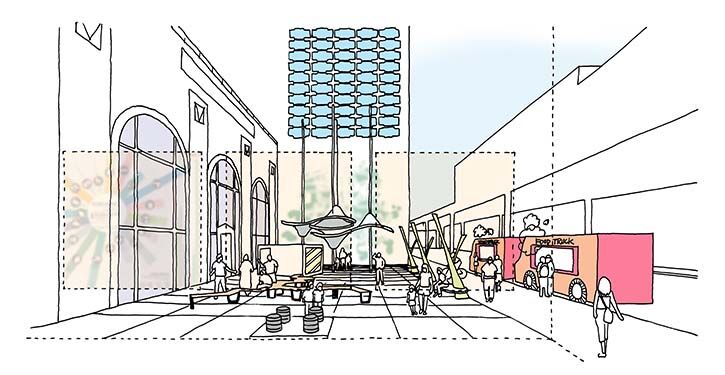 PUBLI©ITY: A collaborative act of creativity forging new models for public space, pocket parks, and "micro-city" environments, with/by/for city stakeholders. Half of the world population chooses to live in cities. People are actively engaged in creating new processes to attain socially, politically, and ecologically sustainable urban futures. PUBLI©ITY is a trans-disciplinary studio intending to harness this energy and direct it toward a new local conversation about public space.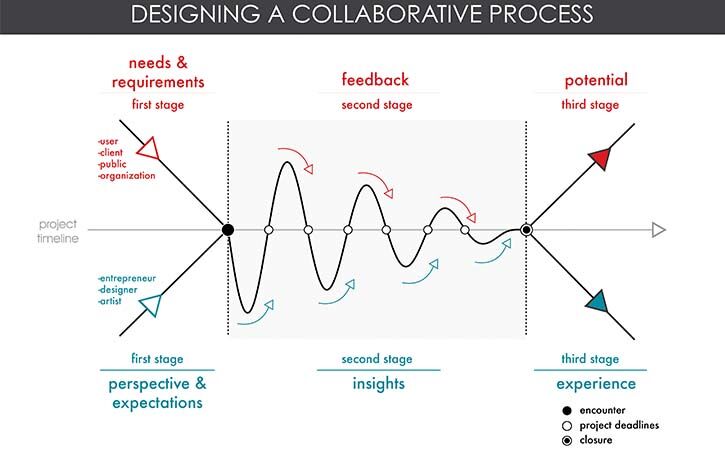 PUBLI©ITY will facilitate dialectical process, design workshops, cultural events and web presence to address the use of a Chicago lot at 10 E. Lake, as a multi-use public park that fuses municipal, educational, cultural, and citizen needs, and uses technology as a proactive tool to advance local business and industrial partners' investment, and increase the profile of the City of Chicago, as a world class leader of sustainable cities. PUBLI©ITY will utilize art, design, and technology to change a highly visible underutilized lot into a vital public green space that effectively refreshes, engages and educates diverse publics, and adds a notable site to Chicago's loop.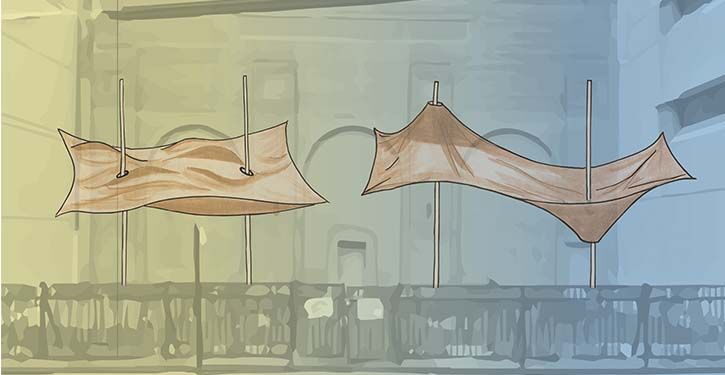 At a time of economic crises, climate change, and questions about the role of government, citizens are using grassroots efforts, the open data movement, information technology, and social networking to educate publics about sustainability, find alternative strategies to manage infrastructure, share resources, and forge global cooperation.

Numerous unrealized pocket parks exist in Chicago's densest downtown zone. The opportunity to stitch together these existing spaces to support the needs and interests of local stakeholders will create a network of intimate public parks that enable formal, informal and spontaneous acts of discovery, education and interactivity. This micro-flourish of citizen-led activity and ownership will harmoniously coexist alongside the city's artful through-parks and grander park system. SAIC students will be involved in real city-making design development, which will enable them to assess their individual protecting skills, and collaborate with their peers and visiting experts to propose solutions for an urban public space that engages multiple audiences through didactic (interactive and graphic) and environmental (transportation, water and energy harvesting, vegetation) features.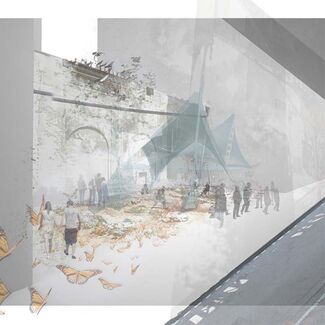 PUBLIC IMPACT/ SOCIAL CONTRIBUTIONS/ SKILL SHARING 

PUBLI©ITY will seek to use Technology + Science + Social Interaction + Art + Design to help Chicago move toward a "Future City." 
PUBLI©ITY will model sustainable production methods, including energy, wind, water, accessibility and transportation systems, and engage citizens through a creative interactive program of public art that uses state of the arts technologies. 

PUBLI©ITY will provide the City of Chicago with intellectual leadership, a design platform on optimizing urban living, a and team of peers and experts in urban planning, engineering, architecture/landscape architecture, science, botany, policy, education, design, and social service who will advise the studio toward the production of a model for realization, ownership, and upkeep of the 10 E. Lake Street site. 
PUBLI©ITY will develop a replicable model for underutilized spaces and guidelines that models a collective citizen design process for the City of Chicago, intended to be widely distributed to decision makers in public and private realms for the purpose of building regional, national, and international momentum toward the realization of public space with/by/for citizen stake¬holders.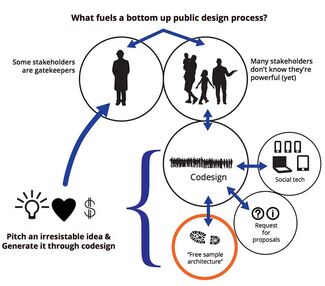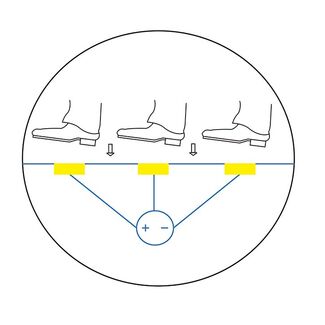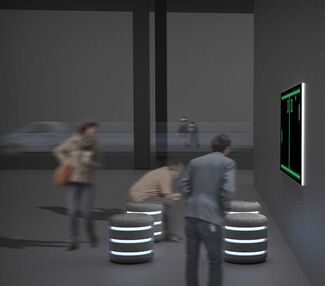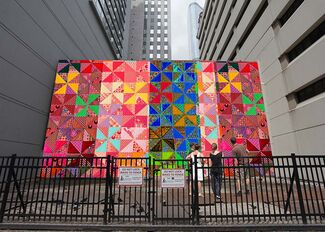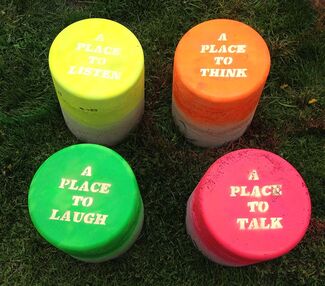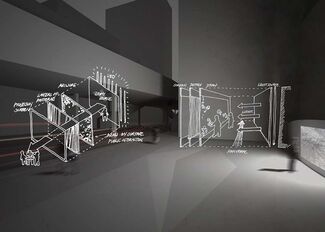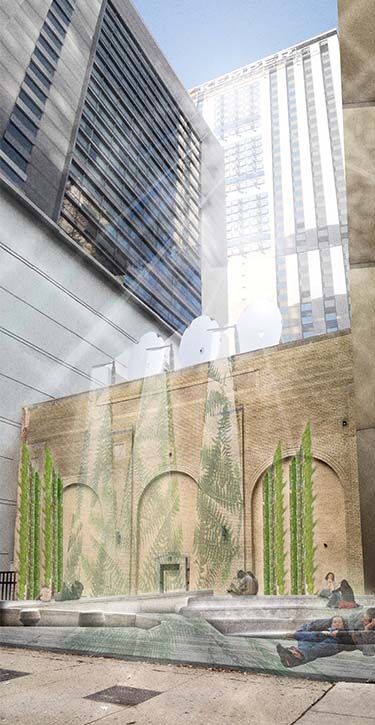 Faculty: Drea Howenstein and Peter Exley
Graduate TA:  Alyssa Larkin
Students: Brendan John Hudson, Álvaro Amat, Kristen Moreau, Steve Kwak, Luis Francisco, Erica Ruggiero, William Estrada, Carlos Ortega, Julia Torres, Ahran Won, Xiaohe Liu Heen, Ryan Lariviere, and Moeko Crider
Special Assistant to Project: Joseph Lloyd
About GFRY:
In 2005, Motorola established the GFRY Design Studio at the School of the Art Institute of Chicago in memory of Chief Marketing Officer Geoffrey Frost to provide students with educational opportunities through innovative and collaborative projects in design and technology. Abbreviating Geoffrey's name to four letters reflects the strategy devised by Frost for Motorola's iconic devices such as the RAZR, PEBL, and SLVR.
GFRY is a collaborative, interdisciplinary design and fabrication studio that actively cooperates with industry to explore how new technologies, social forms, and materials can be integrated to produce innovative objects, media, environments, and experiences to meet the challenges of an increasingly complex world. The studio produces work for targeted public opportunities such as art, design, and technology expositions; design competitions; and topical research publications.
Each year, members of the SAIC faculty choose one noteworthy proposal on which to base the innovative efforts of the GFRY Studio. Participating in this prestigious atelier offers students a highly visible venue for the exhibition of work and the chance to be involved in the development of public work from concept through fabrication, installation, promotion, and review. Students are admitted to this special, two-semester course via an application reviewed by the faculty. The studio is part of the Department of Architecture, Interior Architecture, and Designed Objects, and encourages original, hands-on production of architecture and design projects using technology