Year-end fashion show provides a vision of the future to students and audiences alike.
by Ana Sekler (MA 2016)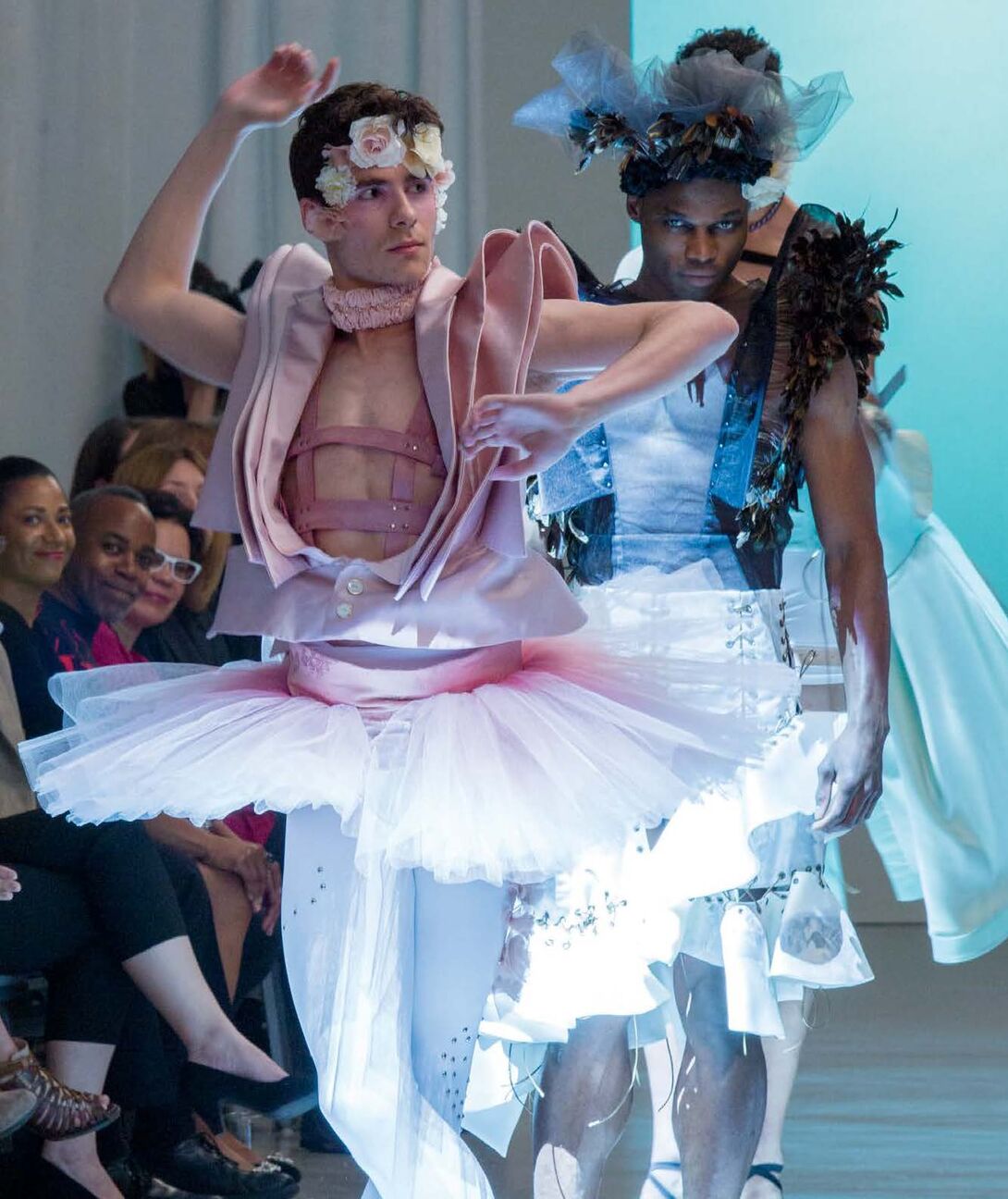 Garments on a model walking down the runway perform as they move, activating the space and revealing a part of the designer along the way. Each spring since its inception in 1934, the Department of Fashion Design at SAIC celebrates its students and their designs at an annual runway show and exhibition that blurs the lines between fashion and art, pushing the boundaries of what fashion is and preparing students for life after school.
"Watching my collection go down the runway and the models telling me how they felt in my garments…made the entire year worth it," says Michel'Le Forrest (BFA 2018), whose senior collection, Strands, used knit, wool, and hair to illustrate the relationship between hair and the identity of the Black woman.
Forrest's collection had an impact on alum and fashion designer Maria Pinto (BFA 1990, HON 2017), who posted a runway shot of Forrest's work on her Instagram account during the show with the caption "Brave new world." To Pinto the annual event "tells you a lot about this next generation: what's coming, and what do they see?" she says.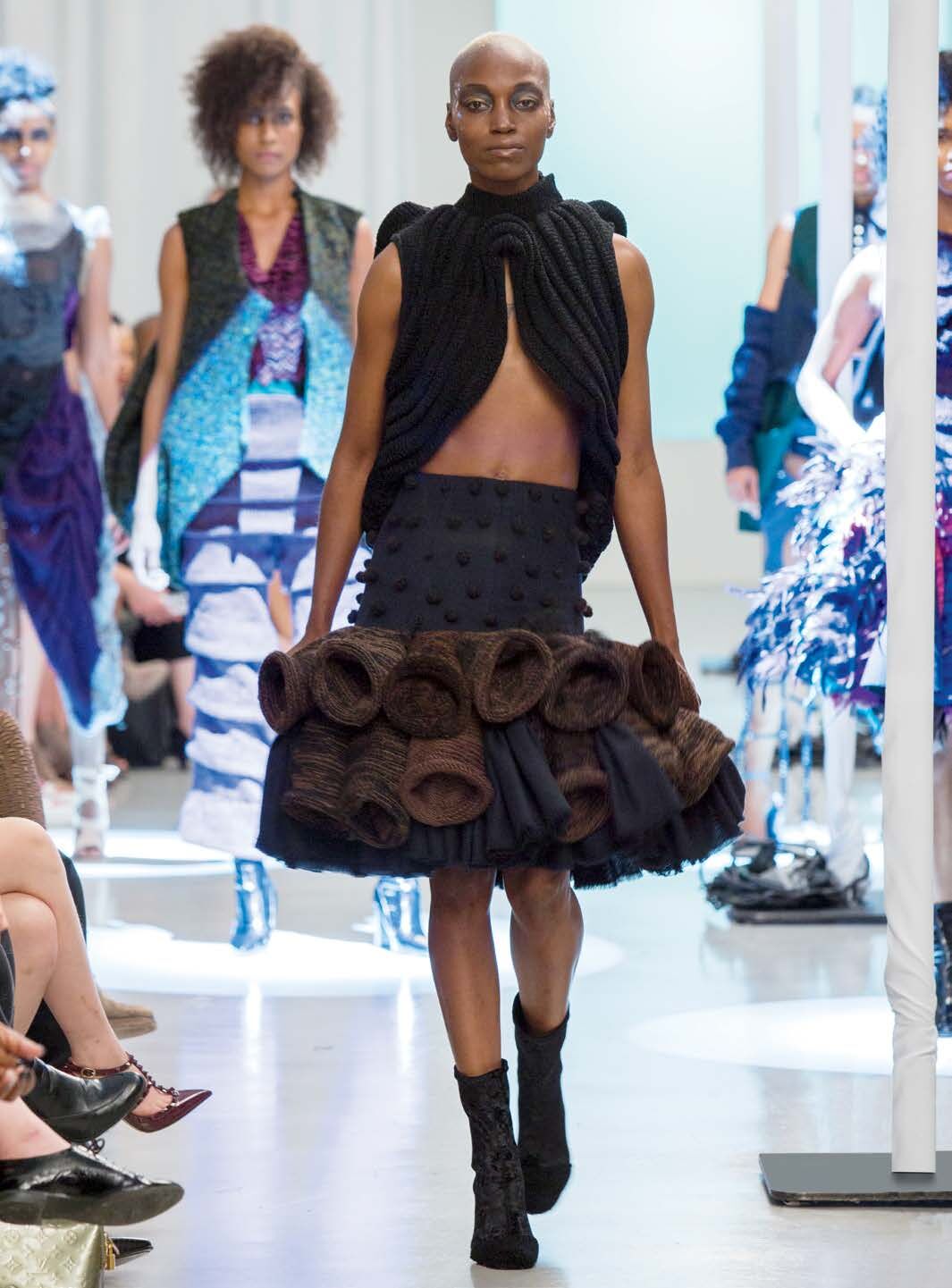 Sculpture and architecture really play into how I develop my designs."
Pinto herself was once one of these visionary students. Long before she was designing clothes for former First Lady Michelle Obama, she studied sculpture, painting, and fashion at SAIC. She was drawn to the School for its balance of studying fashion within an art school. "Sculpture and architecture really play into how I develop my designs. Having that day to day [as a student] of walking through the museum and seeing beautiful art played a significant role and still does," says Pinto.
SAIC's interdisciplinary approach to fashion is intentional. "It enlarges how students can work through their ideas and figure out their potential on the body," explains Katrin Schnabl, Sage Foundation Chair of the Department of Fashion Design.
Before the five-look collections created by SAIC seniors sashay down the runway, they undergo months of research, conceptualization, and development. Alex Ulichny (BFA 2012), who dressed Lady Gaga for the 59th Annual Grammy Awards in an embellished leather crop jacket from his Breed collection, relies on the research and conceptual skills that he developed at SAIC in designing for his eponymous fashion label today.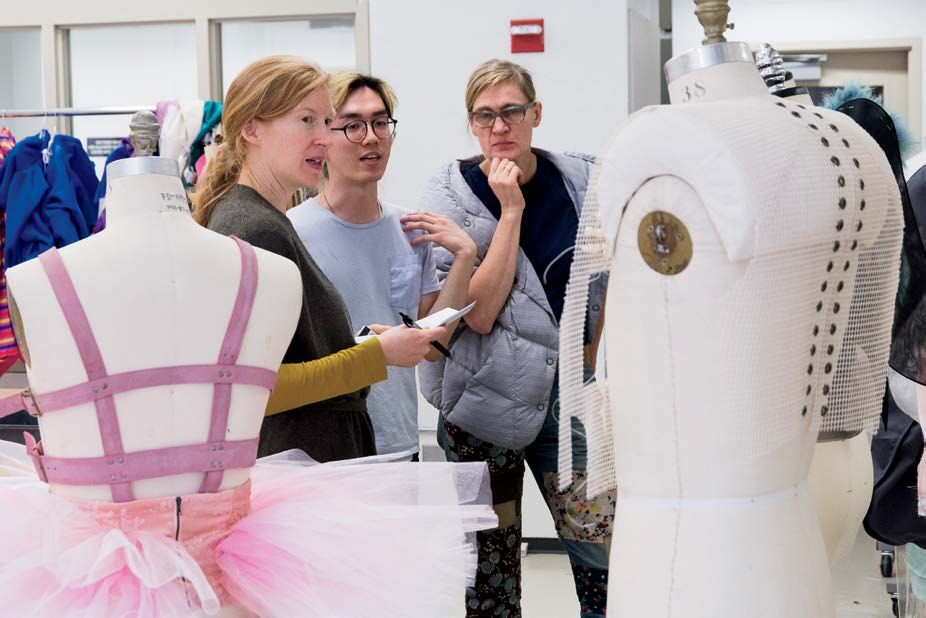 Research is also important to New-York based designer Gary Graham (BFA 1992), whose collections have become known for their casual luxury and sense of history. His student collection was based on Jean Genet's novel Our Lady of the Flowers, and later collections for his eponymous label have been inspired by Dust Bowl era portraits and antique engravings of botanical specimen. "The way I conceive and do research is exactly the same as when I was studying at SAIC. It's working as an artist, a designer, and researcher," he says.
From research to development, the preparation leading up to the fashion show is intense, but the support and camaraderie in the Fashion program counterbalances the pressure. Pinto remembers the experience of preparing for the show as one that resembles her life in the fashion world today. "SAIC put us through the paces in a good way that made us understand. You go home tonight, and you need to come up with 20 more designs for tomorrow morning. That's how it really is," she says.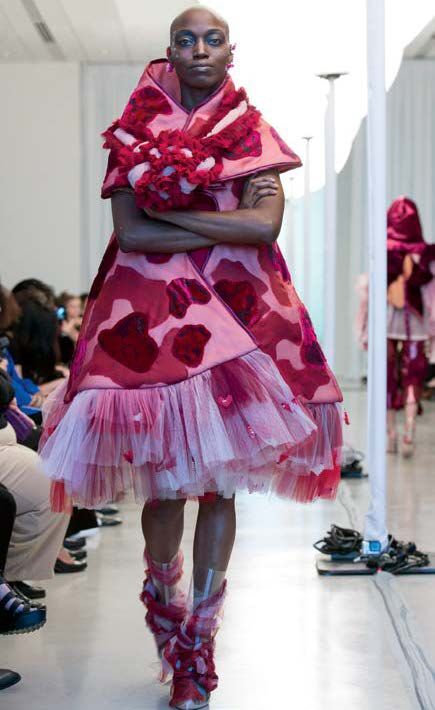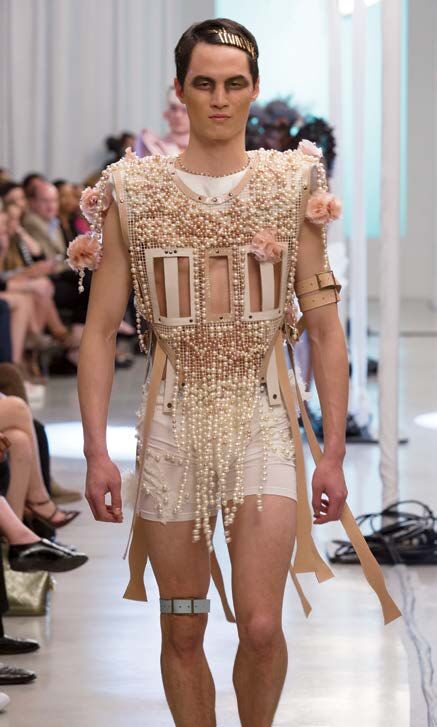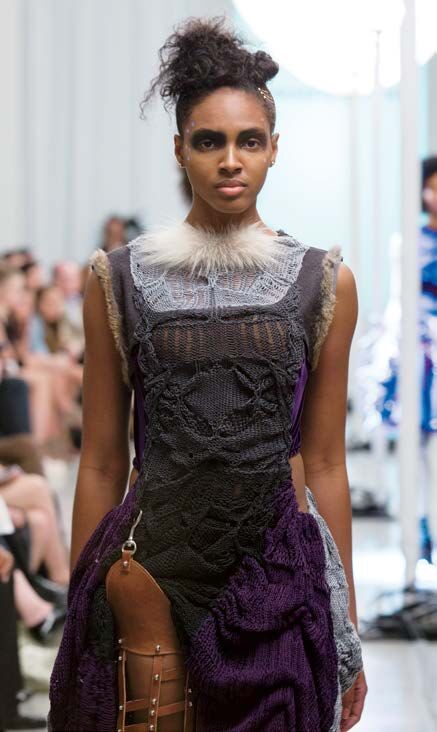 Ulichny's long hours of sewing, cutting, and almost living in the studio at SAIC taught him something important. "I realized that I could do something that I didn't think I could do. I didn't know how much I could produce by myself," he says.
This spring semester, today's Fashion Design students are learning the same lessons as they prepare their visions of the future of fashion for the 2018 runway show and exhibition. See their garments come to life on the runway on May 4, at Venue Six10 at the Spertus Institute in Chicago.