Fashion meets Philanthropy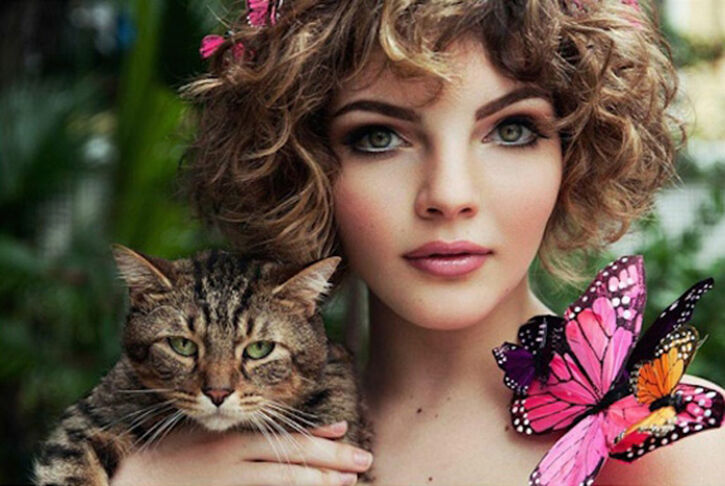 by Ana Sekler (MA 2016)
High-end fashion design evokes images of luxury, beauty, and opulence, not usually compassion, benevolence, and charity. Eva Danielle Wittels (BFA 2004), an alum of SAIC's Fashion Design program, combines these seemingly opposite poles of fashion and compassion through her family's animal awareness project, Fashion Tails.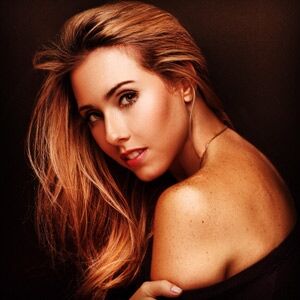 Wittels is the designer of the high-end fashion line Eva Danielle™ and a rescue-animal advocate. She attended SAIC for her undergraduate degree, starting off in painting and illustration courses before crossing into fashion design. She stays connected to the school, following the work of influential professors, including Nick Cave. "I follow Nick's art career through Art Basel as I'm from Miami, and I make a point to see his exhibitions if I'm in the same city," says Wittels.
Currently based in Miami and Los Angeles, Wittels has spent the past three years organizing Fashion Tails, an initiative to educate the public about the plight of homeless animals through high fashion photography and celebrity endorsement. According to Wittels, many people do not realize that millions of healthy dogs and cats are euthanized each year simply because they are not adopted. Through Fashion Tails, she aims to engage the community and inspire pet adoption.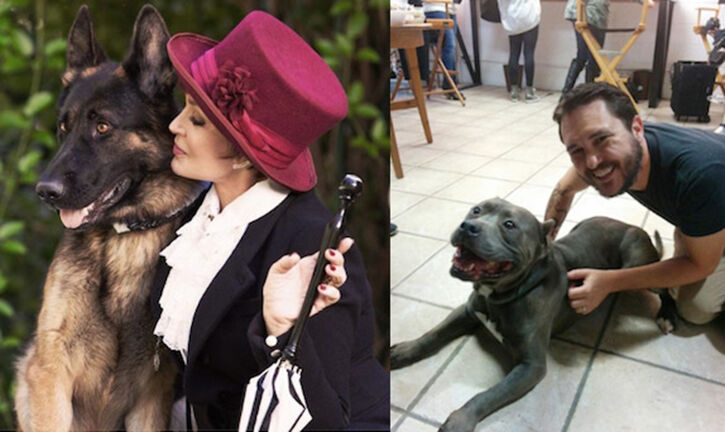 The campaign has garnered interest from hundreds of major Hollywood celebrities. From multiplatinum recording artists to Emmy-award winning actors, stars like NCIS's Pauley Perrette, Glee's Heather Morris, Grey's Anatomy's Camilla Luddington, The Office's Jenna Fischer, Scandal's Guillermo Diaz, The Simpson's Nancy Cartwright, and actor Lara Flynn Boyle have all participated in the campaign. Wittels has even received letters of support from the White House for her efforts.
The resulting images will be used for the Adopt A New Attitude awareness campaign, which will be displayed in museums and galleries across the country. The exhibition will make its first stop at the Perez Art Museum Miami on January 14, 2016, before leaving for New York, Los Angeles, and Chicago.
Wittels herself has many rescue pets, although officially one dog and two cats. Her love for animals has even inspired the names of patterns she creates for her fashion line. This began when animals would stay after in her production house. "I would be in the middle of trying to figure out a name for a pattern, and these rescue animals were all around, so I just decided to name them after the rescues: Bailey, Lulu, and others, matching their personalities to the patterns," she says.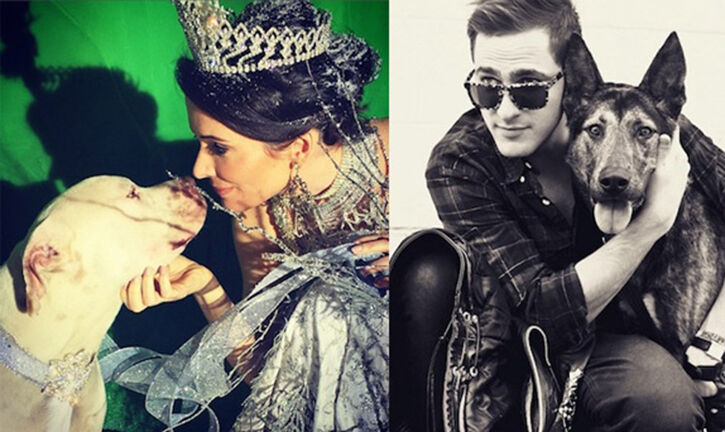 Wittels's fashion charity work with animals began in 2005 when she and her brother and business partner, Harrison Wittels, decided to start donating proceeds from their company, Eva Danielle. They donated a percentage of all sales to their mother's animal rescue, Helping Homeless Animals (HHA) in Miami. Eva acknowledges her mother for her strong bond to animals, "I had a four-legged sibling before I had a two-legged one," she laughs. In 2012 Eva attended a lecture on the euthanasia of rescue animals, which inspired her to use her design knowledge to help unfortunate animals. "I spent all day working in the fashion industry, nothing to do with saving anything. I was really affected by the lecture and decided that I needed to make a difference," she says. She reached out to photographers, models, and hair and make-up artists to collaborate. Within six months, she had more than 250 volunteers.
The shoots have a positive impact on both the animals posing and the humans volunteering. "Many times, people say they aren't looking to adopt, but they fall in love on set," Eva notes. It happened that way with world-famous fashion and celebrity photographer Devin Dygert. Dygert, who adopted a dog on set, now takes the dog to all of his shoots. He even made the dog its own Instagram page. Dygert's dog changed his life, and "that's what this project is about, changing lives" says Eva.