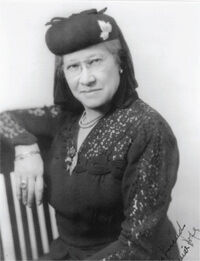 by Ann Wiens (BFA 1986)

"This is mind-boggling!" began the email from SAIC President Walter Massey containing a message he had received from his long-time friend, colleague, and classmate at Morehouse College in the 1950s, Richard O. Hope, Vice President of the Woodrow Wilson National Fellowship Foundation at Princeton University. Hope had recently learned that Massey, President Emeritus of Morehouse College, is now SAIC's President. Hope was struck by this extension of a surprising string of connections between the art and design school in downtown Chicago and the all-male, historically black college in Atlanta, founded just a year apart. Richard Hope's grandfather, the prominent educator and political activist John Hope, was the first African American president of Morehouse College from 1906 until his death in 1936. But it is with Richard Hope's grandmother, Lugenia Burns Hope, that the connections get interesting.

Lugenia Burns was born in 1871 in St. Louis, Missouri, the youngest of seven children. After her father's death, her mother moved the family to Chicago hoping to provide Lugenia with a better education. In October 1891 Lugenia enrolled at the Art Institute of Chicago—now SAIC—where she initially worked in charcoal, sketching antique fragments from the school's study collection, which formed the earliest portion of the museum's vast holdings. She progressed to creating still lifes using pen and ink, and finished the year in an antiques class, working on models and designs. 

Forced to cut short her studies to become the family breadwinner, Lugenia became active in social reform organizations—the King's Daughters, a charity that worked with the sick and needy and Hull House, where she met Jane Addams. She stayed with both organizations until she married John Hope in 1897.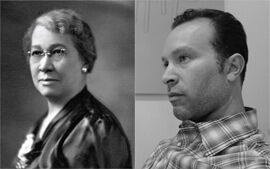 Lugenia and John had met at the Columbian Dancing Party, one of the African American community's festivities held in Chicago around the World's Columbian Exposition in 1893. John was a theology student at Brown University, but spent the next several summers studying at the University of Chicago (and courting Lugenia) The newlyweds lived briefly in Nashville before John's appointment as a classics instructor at Atlanta Baptist College, now Morehouse College. In Atlanta Lugenia drew upon her Art Institute training, teaching sculpture classes at Morehouse and its sister institution, Spelman College.

She also taught millinery and other arts courses at the Neighborhood Union, the first women-run, social welfare agency for blacks in Atlanta. Organized in 1908 with Lugenia as president, the Neighborhood Union became a model for community organizing and race and gender activism. Working with students and faculty of Morehouse and Spelman, Lugenia organized Atlanta communities to provide services and fight discrimination, particularly in education. The Neighborhood Union brought Lugenia a national reputation as a social reformer, and helped lay the foundation for the community organizing that defined the American Civil Rights Movement. She also worked tirelessly to integrate the YWCA in the South. In a memorable statement to the white women who hesitated to grant equality at the YWCA, Hope said, "Ignorance is ignorance wherever found, yet the most ignorant white woman may enjoy every privilege that America offers. Now … the ignorant Negro woman should also enjoy them."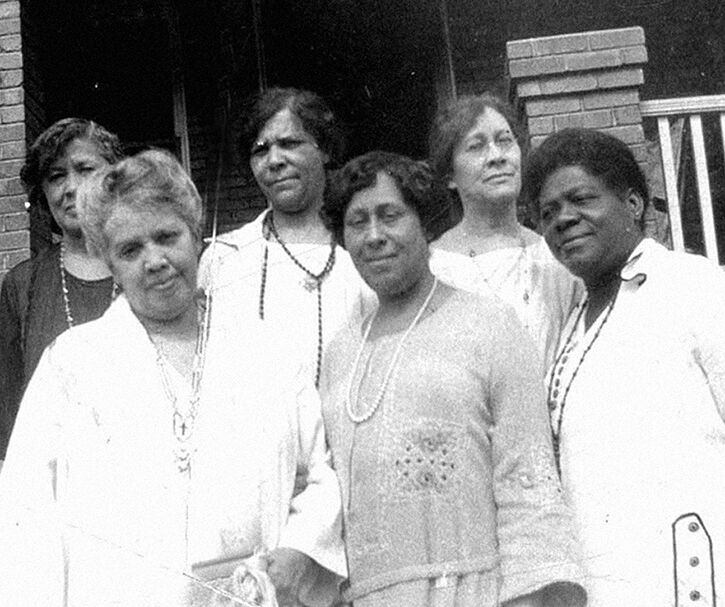 She later became involved in social reform on a national level. She was appointed to President Herbert Hoover's Colored Advisory Commission in 1927, and became an assistant to Mary McLeod Bethune, the director of Negro Affairs for the National Youth Administration, a New Deal program, in 1937, following her husband's death.

Richard Hope, Lugenia's grandson, recalls an anecdote his father told him:

"I remember my father saying this particular incident happened in Atlanta, when my grandmother and Dr. Bethune went to the voter registration board to register to vote. Of course, at that time the law said blacks could not vote. They knew that, but they went anyway and raised quite a ruckus. Lugenia was a very strong-willed person and quite independent. She raised such a fuss that the head of voter registration finally called my grandfather, John Hope, who was then President of Atlanta University. He said, 'John, your wife is here trying to register.' He was whining on and on, 'Can you do something about your wife?' My grandfather would always say that Lugenia was her own person. As college president his job was to go out and raise money for the school, so he publically couldn't ruffle a lot of feathers. But he did not stand in her way.

"As her grandson," Richard continues, "I was just a little guy and I only knew her as a wonderful person. She was extremely loving to me and gentle. It was only in the context of my father's stories like this one that I knew her in these other roles."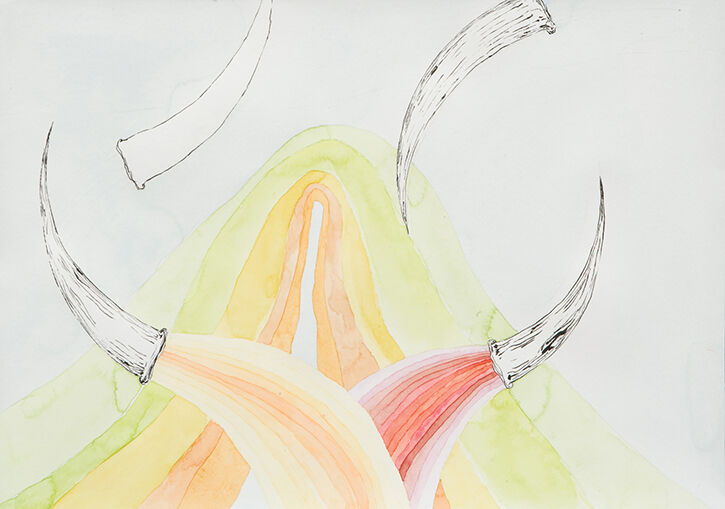 Almost a century after Lugenia Burns Hope studied at SAIC, her great-grandson, Richard "Rick" Hope, Jr. was accepted into SAIC's MFA in Painting and Drawing program with a scholarship. 

"The time and place were unforgettable," he notes. "I was working with a who's who of Chicago Imagists: Ray Yoshida, Jim Nutt, Frank Piatek, Susanne Doremus, Barbara Rossi—these were the people who mentored me. There was a revolving door of great visiting artists coming through as well, one week after another, and I got to meet with them. It was a wonderful experience, a defining moment for me both personally and professionally. I'm convinced that I wouldn't be the same person if I hadn't had that experience."

When he graduated, Rick made a pact with his wife—an SAIC alum (MFA 1996)—that they would never stop making art, a pact they've honored through a cross-country move from Chicago to the West Coast; through the development of their careers as teachers; and most recently, through the life-changing entry into parenthood.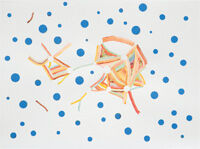 Despite his frequent steps along paths so similar to those walked by his great-grandmother a century before, Rick was only superficially aware of Lugenia's legacy when he enrolled at SAIC. It wasn't until several years after he graduated that the nature of their shared experiences began to sink in. 

"When I was at SAIC in my twenties, I took that history for granted. But through the years I've become much more appreciative than I was at the time. Moving on and getting into the working world, you look back on the experiences that charted a course for you, and Lugenia and John Hope's legacy was part of that."

It's a legacy revealed to us through an email to SAIC's president from an old friend—a serendipitous story that reminds us of the larger, unexpectedly significant connections that form our foundation as a school, as a city, and as a community that spans generations and geography.