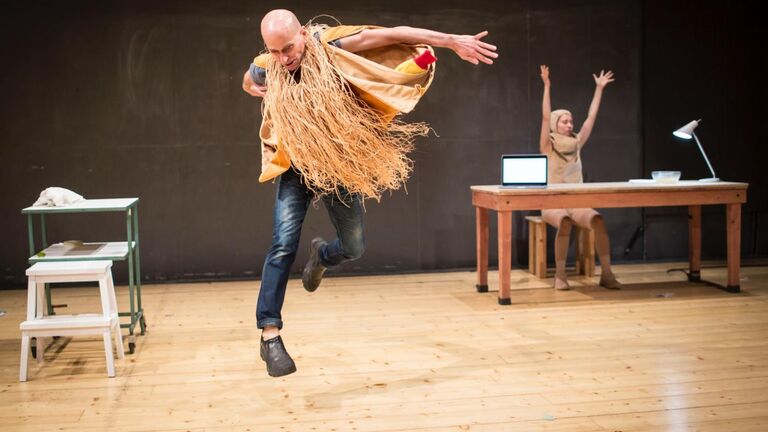 Encountering the Performance Collective Every house has a door
Professor Lin Hixson (Performance) and Adjunct Professor Matthew Goulish (Writing), founding members of the performance art group Goat Island, were featured in Newcity about the performance collective they began a year after Goat Island ended. Begun in 2008, Goulish describes Every house has a door, "as a conscious move away from the fixed-ensemble structure that Goat Island used. "With Every house has a door, we're doing project-specific pieces with different specialists brought in," he says.
Every house has a door has a fluid approach to its performances, eschewing easy descriptions. "The performances created through Every house has a door all seek to do something for everyone in the room—the neglected material that they are engaging, the performers and the audience," says the publication.