Image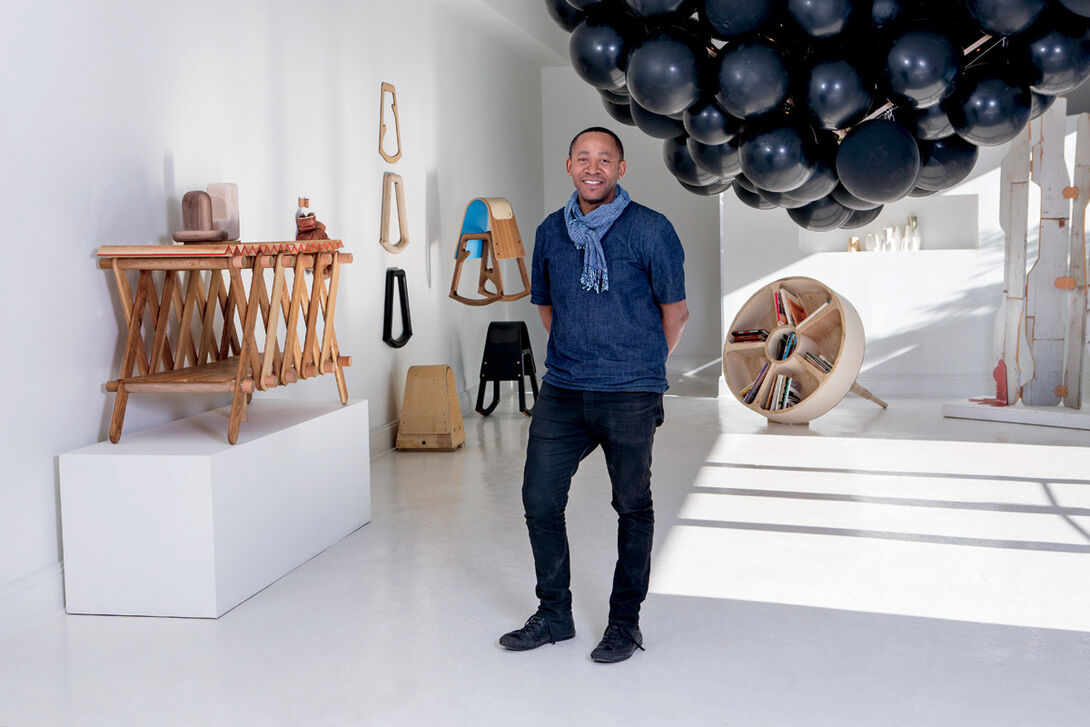 Norman Teague (MFA 2016) was the 2016 recipient of the Claire Rosen and Samuel Edes Foundation Prize for Emerging Artists, a one-year, $30,000 award to a recent alum of SAIC. Since 2010, this highly competitive award has recognized the creative potential of artists who began their career at SAIC and is meant to provide the means to substantially advance their practice. At SAIC Teague also received a top funding award for creative entrepreneurs from the School's MakeWork Council.
Since graduating last spring with the awards, Teague has launched a design studio at the Chicago Art Department and created new work for his solo exhibition BLKHaUS at Blanc Gallery on Chicago's South Side. He was able to hire studio assistants from the Bronzeville community where he grew up and still lives. His studio includes a woodshop where Teague is teaching young people about design, making, and most importantly, "to think about your community as a place where you can develop and hone your skills."
Teague believes in the power of design and designers to affect African American communities positively, citing Charles Harrison, David Adjaye, Fo Wilson, and Martin Puryear as some of his inspirations. "The fact that there aren't a lot of African Americans I can look to is a reason why I continue to do what I do. If there were more influencers, there would be more [African American] designers," he says.
The studio assistants he mentors helped him to put together some of the new work for BLKHaUS. The show actively includes stories of people of color in design history. The title is a play on Bauhaus, the famous 20th-century design school, and more importantly, it serves as the title of the largest piece in the show: a memorial to Black lives lost.
The prizes also allow Teague to continue his work with Plank, his bowtie fabrication project that takes found materials and refashions them into objects of value. Plank offers Teague's apprentices the opportunity to learn what it is like to make their own business.
"The Edes Prize finances have helped me to establish a footing and get my studio practice to a point of comfort," says Teague, who seems unable to rest on his laurels. He notes that a design firm in Bronzeville, a book about Black designers, and Black spaces that are easy to see and interact with remain on his to-do list.