Eco Design Riverworks: Taking the Waters
Image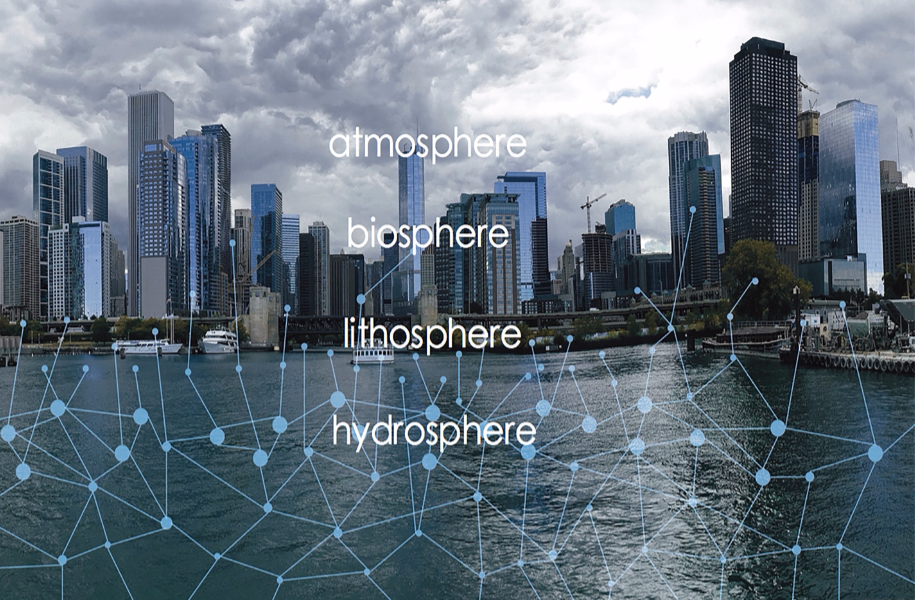 Fall 2017
Faculty: Linda Keane, AIADO, and Eric Leonardson, Sound
What do we know about water and what do we need to know about water? How is it relative to our practice as artists? How can we visualize water politics to engage the public? How can we culturally map systems that do not adhere to social, political, or economic boundaries and that affect all of us?
Riverworks is an interactive, transient, sound mapping, and community engagement external partnership series of classes that visualize and reimagine a regenerative world. Working above and beneath the surface, students research ecological systems, acoustic ecology, and public engagement opportunities that integrate art, science, and design opportunities challenging perceptions and potentials of freshwater abuse, use, and reuse. The class deploys biophonic, geophonic, and anthrophonic sound maps, sound walks, workshops, lectures, and installations along the river that actively engage individuals and communities in water politics and policy. 
Image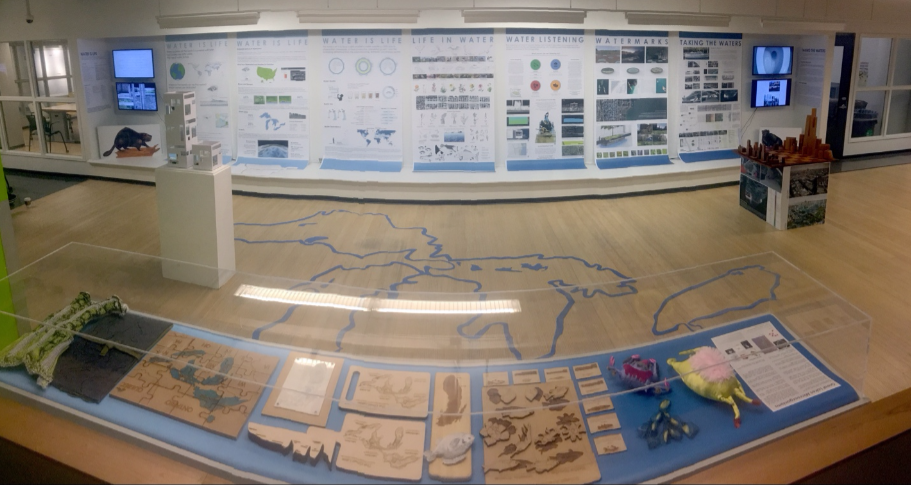 With "Taking the Waters," graduate and undergraduate teams and individuals research aspects of water, life in water, health of water, and the politics of water to create a Taking the Waters Exhibit at The School of the Art Institute of Chicago's AIADO gallery space called The Hallway (33 S. State Street, 12th Floor) as part of the Chicago Architecture Biennial.
The Taking the Waters Exhibit presented issues about water supplies, access to clean and healthy water, water conservation, collection and water shortages, becoming citizen scientists and stewards, eco sensing, data collecting, and mapping. This exhibit forged the idea to start Eco Cruises in the City of Chicago and to deliver public engagement opportunities with water knowledge to appeal to citizens and visitors.  Students proposed starting Eco Cruises on the river and Lake Michigan concentrating on water as essential to life.
Image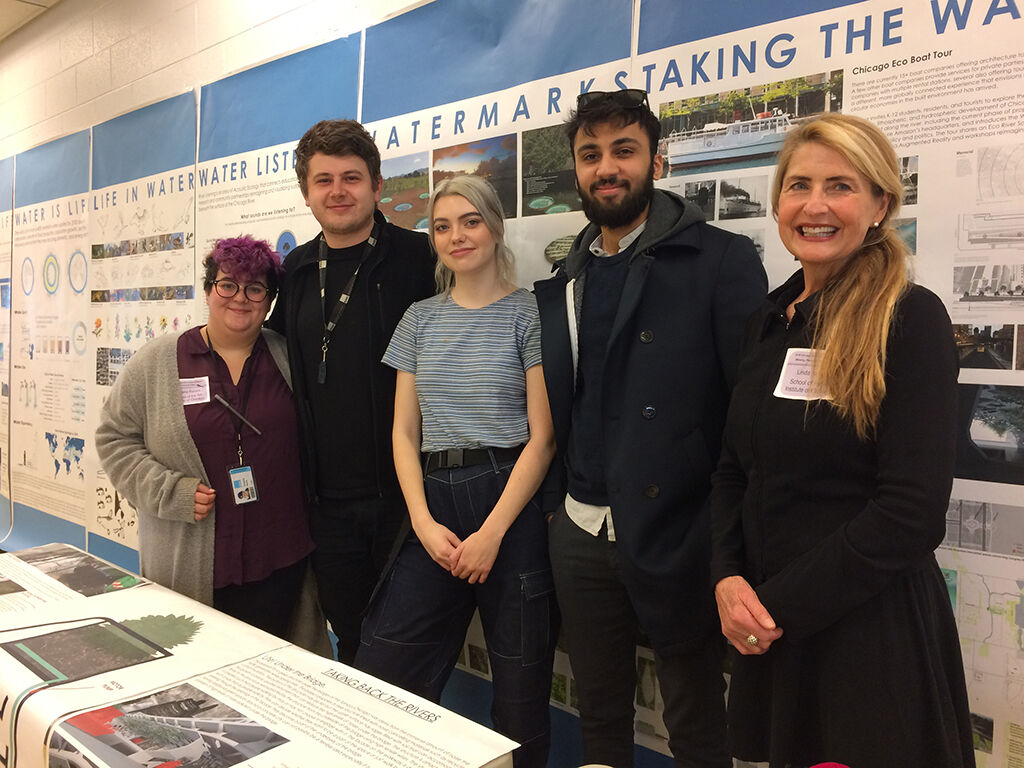 The Eco Design/Sound students shared the Taking the Waters Exhibit with Chicago Public School students, teachers, parents, and Friends of the Chicago River Supporters at the 21st Chicago River Congress.
Victoria Ramos led workshops on Invasive Species Art. Ona Sian Gliechman and Siddharth Babani led workshops on Micro Organisms: Identifying Zoo Planktons and Phytoplanktons. And Taking the Waters faculty Linda Keane and Eric Leonardson led workshops on Eco Sensing the River.