Dimensions of Citizenship
SAIC and the University of Chicago will present the US contribution to the 2018 Venice Architecture Biennale.
by Jason Foumberg (MA 2006)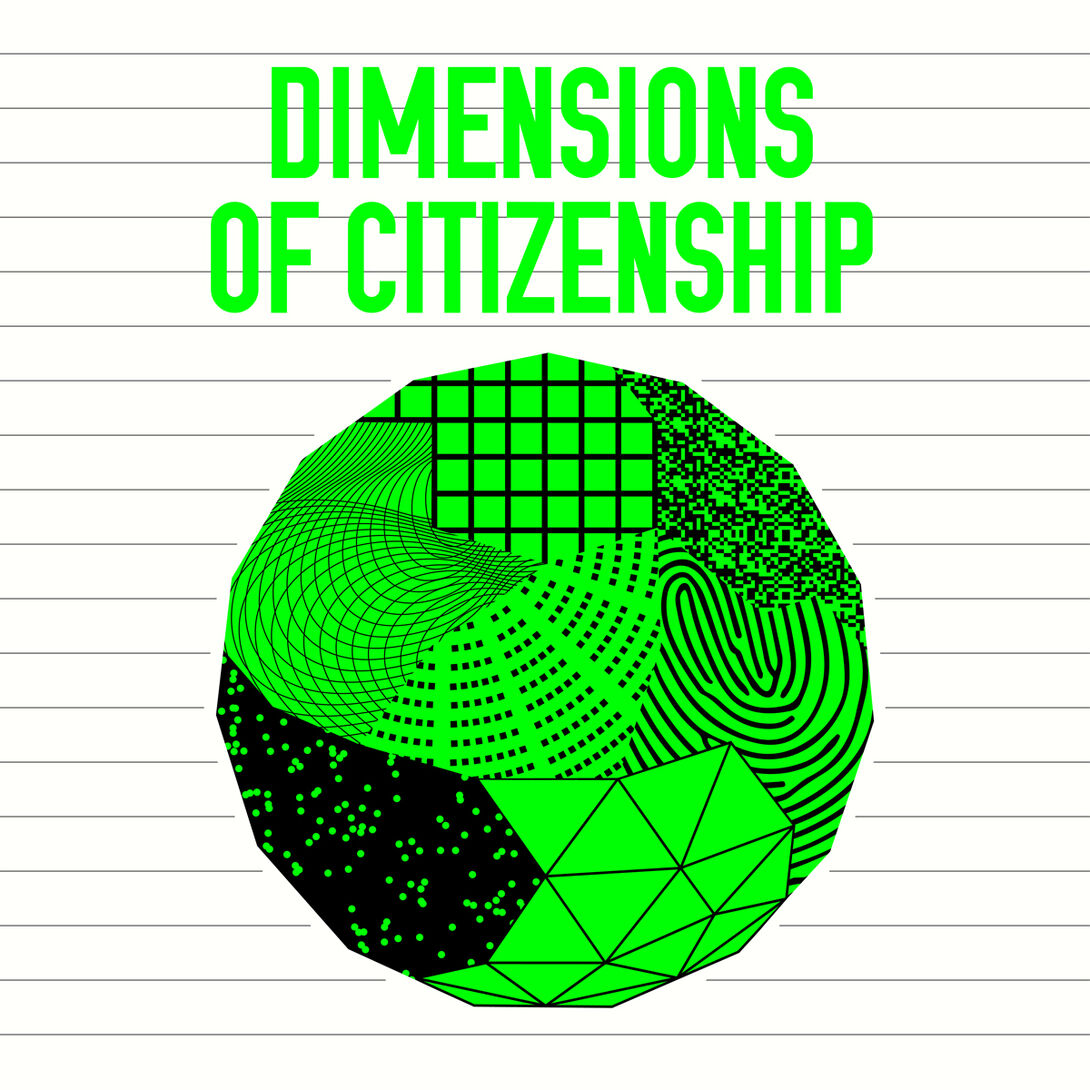 SAIC is poised to make a grand statement on the future of architecture as commissioner of the US Pavilion at the 2018 Venice Architecture Biennale, which includes an international exhibition in addition to exhibitions representing participating countries. Awarded to both SAIC and the University of Chicago, the prestigious commission for the US Pavilion allows the two Chicago institutions to represent the United States on a world stage.
"At the School of the Art Institute of Chicago, we are always engaging with how artists, designers, and scholars enact their citizenship," says SAIC President Elissa Tenny. "This means recognizing the responsibility artists and designers have to explore pressing issues, like the politics of belonging, and generate new ideas, which help us better share our common humanity."
The curatorial team is led by Ann Lui, Assistant Professor in Architecture, Interior Architecture, and Designed Objects (AIADO) at SAIC; Niall Atkinson, Associate Professor of Architectural History at the University of Chicago; and Mimi Zeiger, an independent critic based in Los Angeles, who spearheaded the pavilion's winning theme, Dimensions of Citizenship. The exhibit opens May 26, and runs through November 25.
"The issue of citizenship is incredibly urgent today," says Lui, who acknowledges its complexity in today's cultural and political climate. "We are defining citizenship not just as a national or legal affiliation, but also asking what it means to belong to a region or a city, what it means to participate on a Reddit board, to protest in a city park, to be a fan of a football team, or drink from a certain watershed." The expansive contexts give greater breadth to the meaning of citizenship today.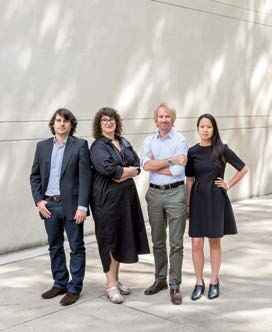 Lui and her co-curators selected seven participating architect teams to enact the theme. They include Chicago's Studio Gang, which is led by Jeanne Gang (HON 2013), and New York's Diller Scofidio + Renfro. Artists and thinkers from nontraditional backgrounds round out the list, including Amanda Williams with Andres L. Hernandez (MA 2004), and historian Keller Easterling. "We're treating everyone as a designer, whatever their backgrounds, to see what it means for them to bring their work to the table," says Lui.
By steering the theme of the US Pavilion, SAIC is engaging in a global conversation about how the communities of tomorrow may be designed. The architect teams exhibit proposals, models, sketches, and speculative gestures in the context of the world's most prominent academic architecture showcase, amidst an ancient city steeped in history.
With Associate Curator and faculty member Iker Gil, Lui will bring a group of SAIC students to Venice for a study trip to install an exhibition in response to the pavilion's main theme. It will be the final project of their spring semester course called Designer, Artist, Citizen, Site: Exploring Belonging.
"SAIC is a unique place to have an architecture program," says Lui. Situated within the art school, AIADO blurs the edges of the architectural discipline by overlapping with artistic and theoretical ways of thinking. At the biennale, says Lui, "SAIC is going to be a leader in changing the conversations about architecture, and I'm really excited about that."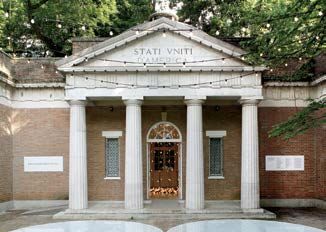 Commissioners
School of the Art Institute of Chicago: Paul Coffey (BFA 1989), Vice Provost and Dean of Community Engagement
Jonathan Solomon, Director, AIADO
The University of Chicago: Bill Brown, Senior Advisor to the Provost for Arts
Bill Michel, Executive Director of Arts and the Reva and David Logan Center for the Arts
Curators
Niall Atkinson, Associate Professor, UChicago
Ann Lui, Assistant Professor, SAIC
Mimi Zeiger, independent critic, editor, curator, and educator
Associate Curator
Iker Gil, Lecturer, SAIC, and Director of MAS Studio
Commissioned Exhibitors
Amanda Williams & SAIC Associate Professor Andres L. Hernandez (Chicago)
Design Earth (Cambridge, MA)
Diller Scofidio + Renfro (New York)
Estudio Teddy Cruz + Fonna Forman (San Diego)
Keller Easterling (New Haven, CT)
SCAPE (New York)
Studio Gang, led by SAIC 2013 Honorary Doctorate recipient Jeanne Gang (Chicago)
Curatorial Advisory Board
Bill Brown, Senior Advisor to the Provost for Arts and Karla Scherer Distinguished Service Professor in American Culture, UChicago
Theaster Gates (SAIC HON 2014), Professor and Director of Arts + Public Life, UChicago
Sarah Herda, Director, Graham Foundation for Advanced Studies in the Fine Arts
Mary Jane Jacob, Professor, Executive Director of Exhibitions and Exhibitions Studies, and Director of the Institute for Curatorial Research and Practice, SAIC
Oliver Palmer, independent artist and designer
Zoë Ryan, John H. Bryan Chair and Curator of Architecture and Design, Art Institute of Chicago
Jonathan Solomon, Director, AIADO, SAIC
Jessica Stockholder, Chair of the Department of Visual Arts and Raymond W. & Martha Hilpert Gruner Distinguished Service Professor, UChicago
Yesomi Umolu, Exhibitions Curator at the Reva and David Logan Center for the Arts and Lecturer, UChicago