Image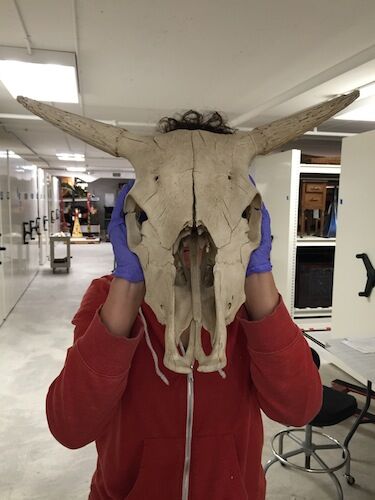 Dana Oliveri (SAIC '13) has created a flexible work environment for herself, combining her artistic skills with her education in historic preservation. She works part-time as a preparator in the collections department at Albuquerque Museum of Art and History, where she installs artwork and artifacts and maintain the collection. 
She is also a research and conservation consultant for the the City of Albuquerque's Public Art Program and most recently completed a conservation assessment of the sculpture collection at the Veteran's Memorial Park. She feels that public art is really similar to preservation - it takes place at the level of local government and follows the same kinds of guidelines and council/committee processes. 
Her third job is as a teaching artist with Friends of the Orphan Signs, an art project that installs art in abandoned signs in the city. 
Finally, in her free time, Dana works as the assistant manager of the fabrication shop at the UNM School of Architecture and Planning. They have a wood and metal shop, as well as a full range of CNC machines and 3D printers and encourage "material research" in plastic, concrete, etc.