Current Student: Lily Hernandez (BFA 2020)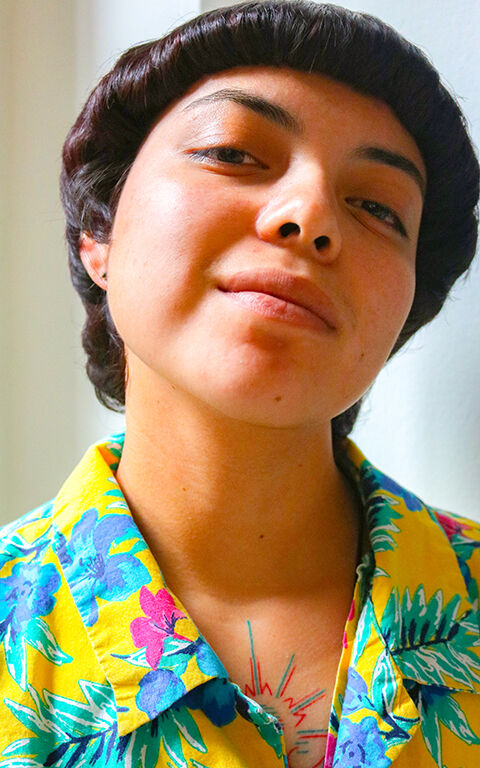 What factors influenced your interest to study at SAIC?
Before attending SAIC, I practiced oil painting with Magalie Guerin during the Early College Program (ECP) for the summers of 2014 and 2015. In Spring 2016, I participated in an architectural workshop involving the AIADO department. I discovered the difference in SAIC's environment from my own hometown. Immediately, I was drawn to the diverse environment alongside the accumulation of information involving ideas, artifacts, and relationships among peers and mentors.
What courses within AIADO have helped shape your current work?
Entering AIADO, Intro to Architecture was my first class. Since then, I've continued studying in architecture studios, beginning in 1 and now advancing to 4. There are times when studio level classes change faculty, advisors, resources, and occasionally students. Beneficially, every influential faculty member shapes studio specific to various studies and this diversity of learning allows us to discover and develop our own definition of what design in architecture and the built environment means– how different people can work together productively. Ultimately, every detail of these course environments allows a collective intuition that has greatly shaped my design.
Image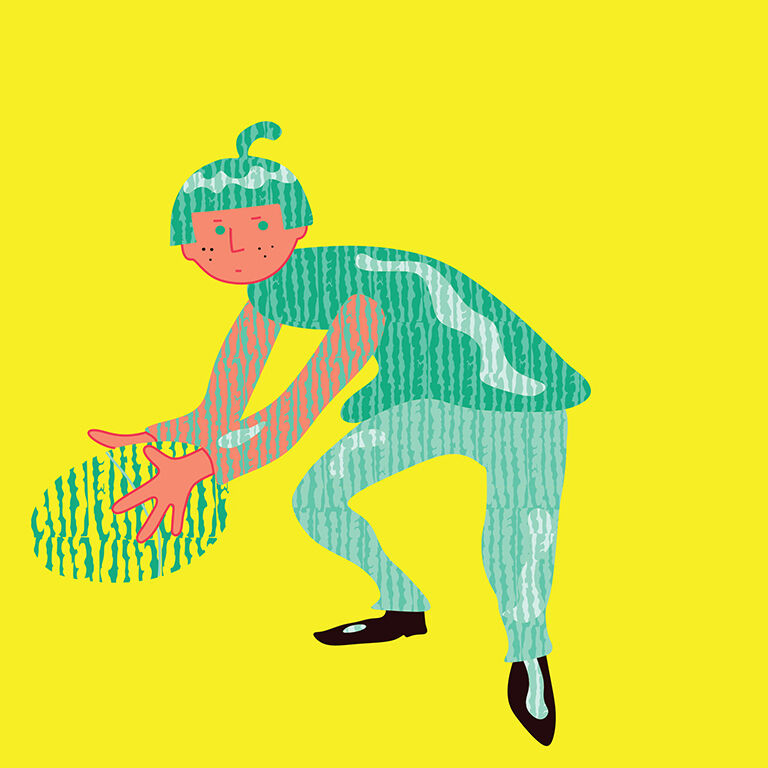 How has Chicago as a city influenced your research and practice?
There is no doubt being surrounded by various styles and landscapes of architecture makes a difference to myself and my practices. With the variety, it isn't easy to take it all in at once, but each detail, each discovery, and criticism of every building and neighborhood is embedded into my memory every single day. I believe every detail matters to the environment and am always curious of the level of awareness among the community.
Image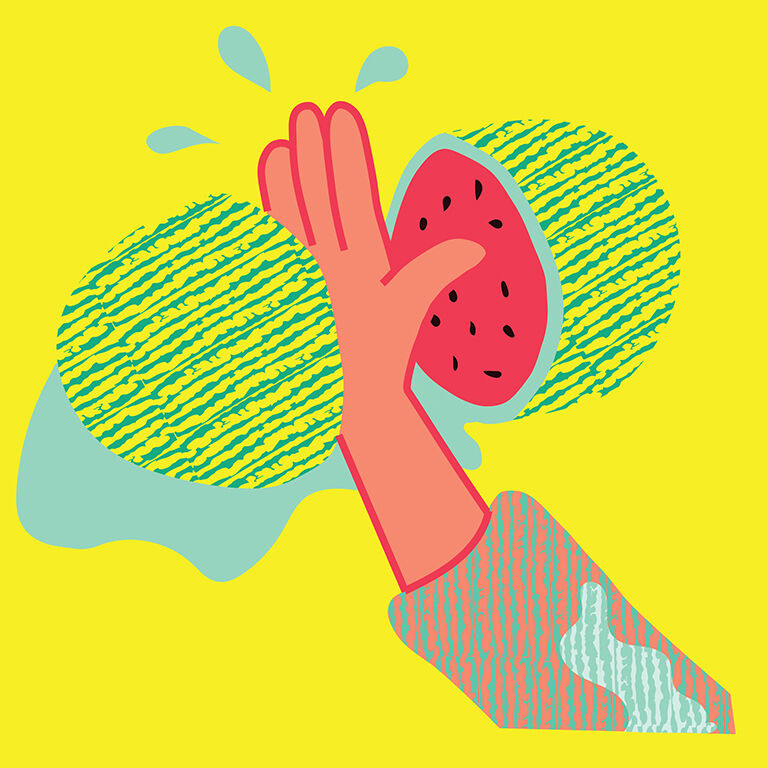 How has the interdisciplinary BFA curriculum developed your understandings of design?
I always find consistency among subjects of architecture and other mediums. Design wears various skins and architectural design is one to count. Having an interdisciplinary curriculum allows this relationship to build. Beyond that, it encourages you to look beyond the built realm of design. I remain in the AIADO department, yet the combinational relationship of interdisciplinary designs in architecture are inevitable.
Image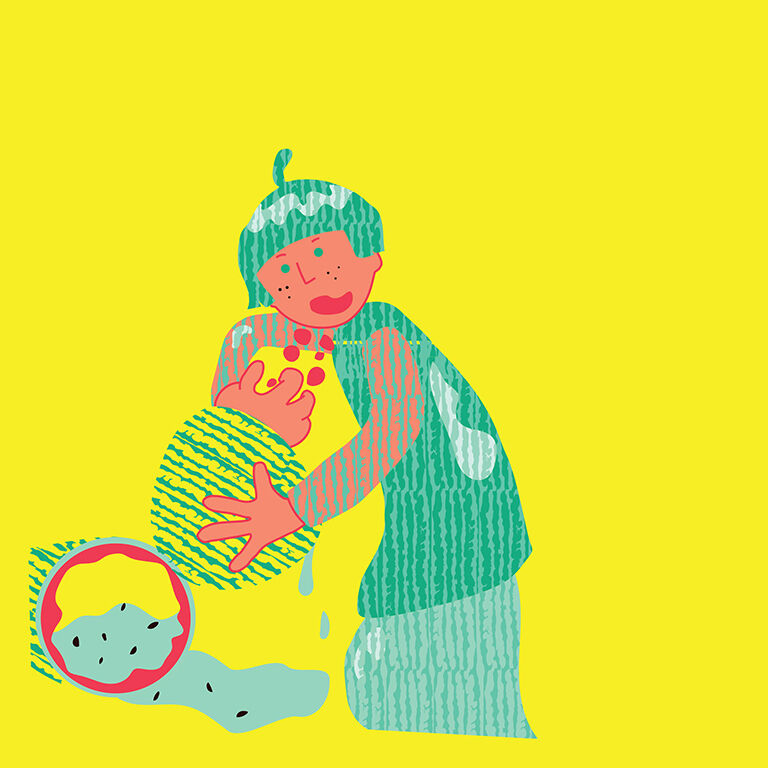 What are you currently investigating in your work now?
With my background of painting, I naturally fuse my knowledge of design of painterly compositions where colors and patterns are heavy influences in my practices. With my experimental focus on the color yellow, I study its application in my drawings to develop them into something more than designed drawing. I observe every drawing's communication and the reactions they receive. I question how capable color and pattern are of influencing and shaping collectivism through zany architectural environments and design.
Image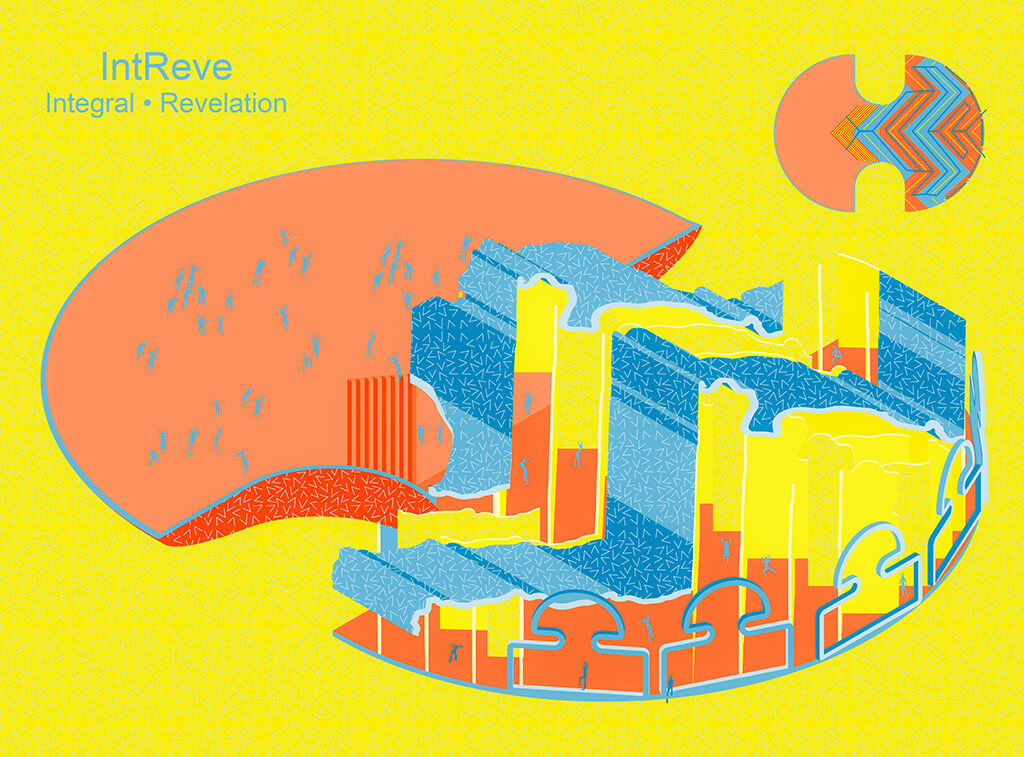 Image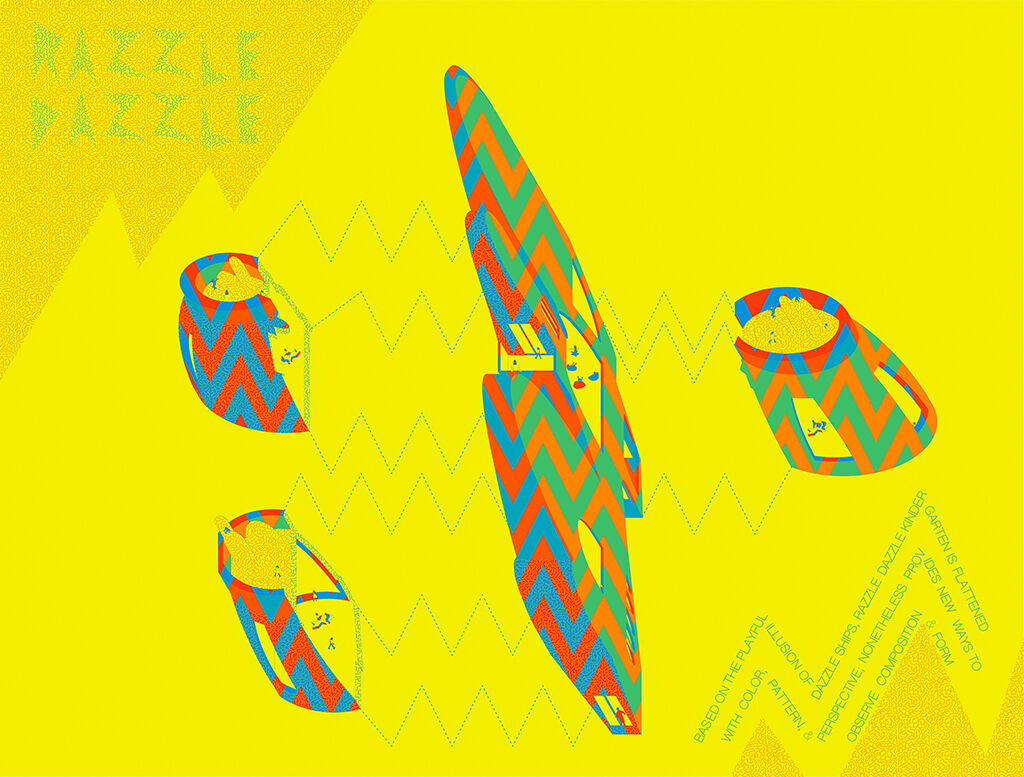 Image