Civic Transformations: Using Your Powers for Good
Image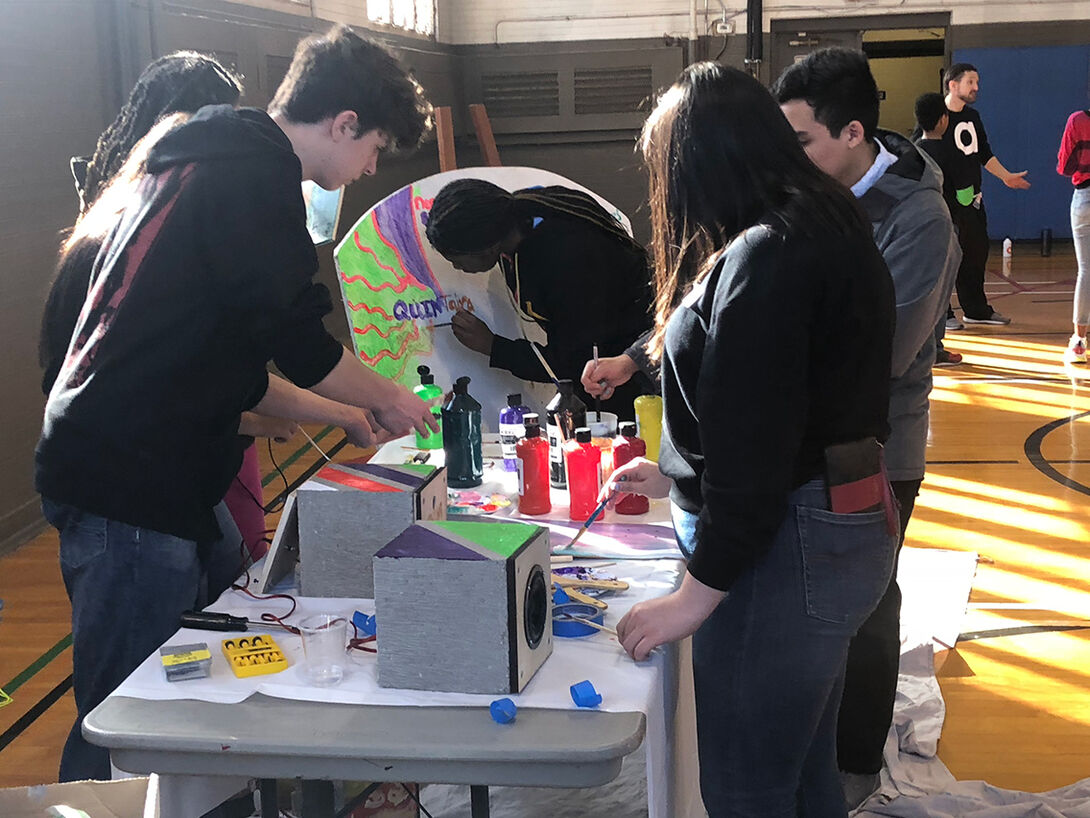 DES OB 3036 001
Faculty: Eric Fuertes and Eric Hotchkiss
What are your resources as an artist/designer and how can they be used for the common good? In this course students will work with North Lawndale high school students to explore the pedagogy of civically engaged art and design and its ability to provide change within communities. Students will be asked to look within themselves and their practice to integrate, implement, and elevate those around them. Through this collaboration, students will be able to provide measurable change while creating discourse around the purpose of civically engaged art and design. Reading and screenings will vary, but typically include examples of civically engaged artist, designers, and groups such as Emily Pilloton (project H), Tiny WPA, and David Hill (MOOS, Seventh Hill Design).
This course will examine partnerships, programming, and best practices of working with and empowering Chicago communities to make change both at home and abroad. Students will be asked to provide written responses to weekly readings and prompts, while providing programming for their high school cohort. This course will meet and operate out of SAIC's facility in the Nichols tower at Homan Square
Prerequisite: Open to students at Junior level and above.