by Zoya Brumberg (MA 2015)
Nick Mahshie (MDes 2017) brings SAIC's collaborative spirit to Miami.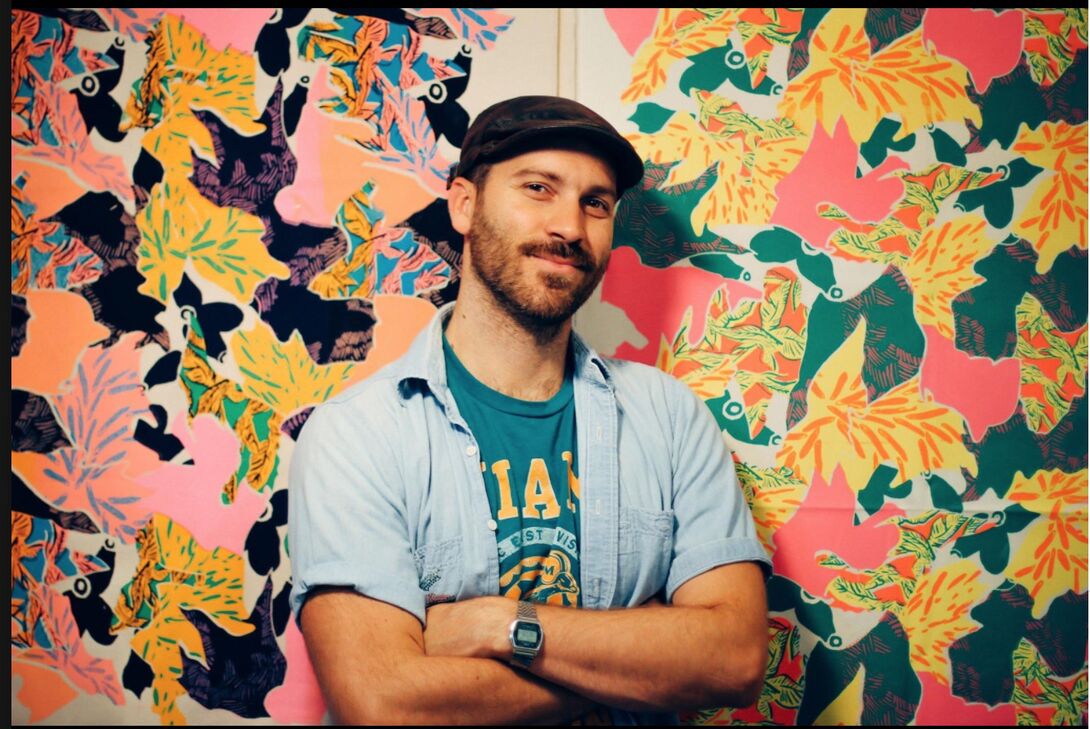 Miami-based visual artist Nick Mahshie (MDes 2017) brings the worlds of fashion design, printmaking, sculpture, performance, installation, and pop culture together in a joyous oeuvre of large-scale mixed-media art. His work lives in and speaks beyond the fine arts world, accessible to whatever community he finds himself in.
Mahshie came to study at the School of the Art Institute of Chicago (SAIC) because he was inspired by the work of Nick Cave, Stephanie and Bill Sick Professor of Fashion, Body and Garment. He originally thought that he might use his degree to break into a more commercial field, but he quickly became drawn to the conceptual and experimental aspects of fashion design—much like his mentor.
Mahshie's work at SAIC assimilated and toyed with nostalgia for his hometown of Miami; his designs incorporated tropical imagery and colors evocative of Florida. It is no surprise that he decided to return to his hometown after graduating from SAIC, where he has readily integrated into the arts community.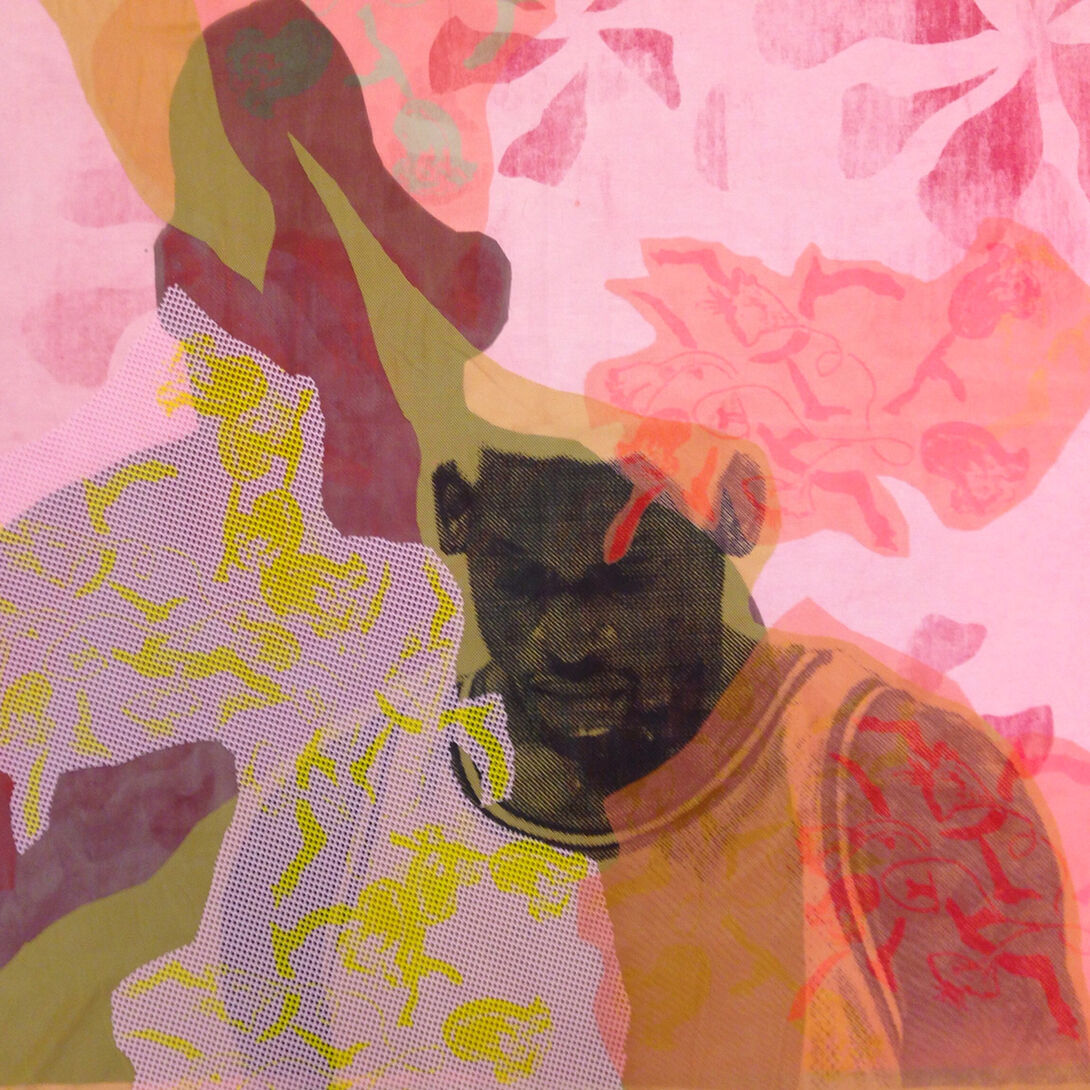 In Miami, Mahshie has sought to recreate the communal and collaborative atmosphere of the print studios at SAIC. With support from SAIC's MakeWork Challenge grant and the RumChata Fellowship, Mahshie founded the Tranqui Print Studio in 2017. "Tranqui" comes from tranquilo in Spanish, meaning calm or chill. The studio is more than a practical resource for local artists; it is a space where working artists chill together while making work and sharing ideas.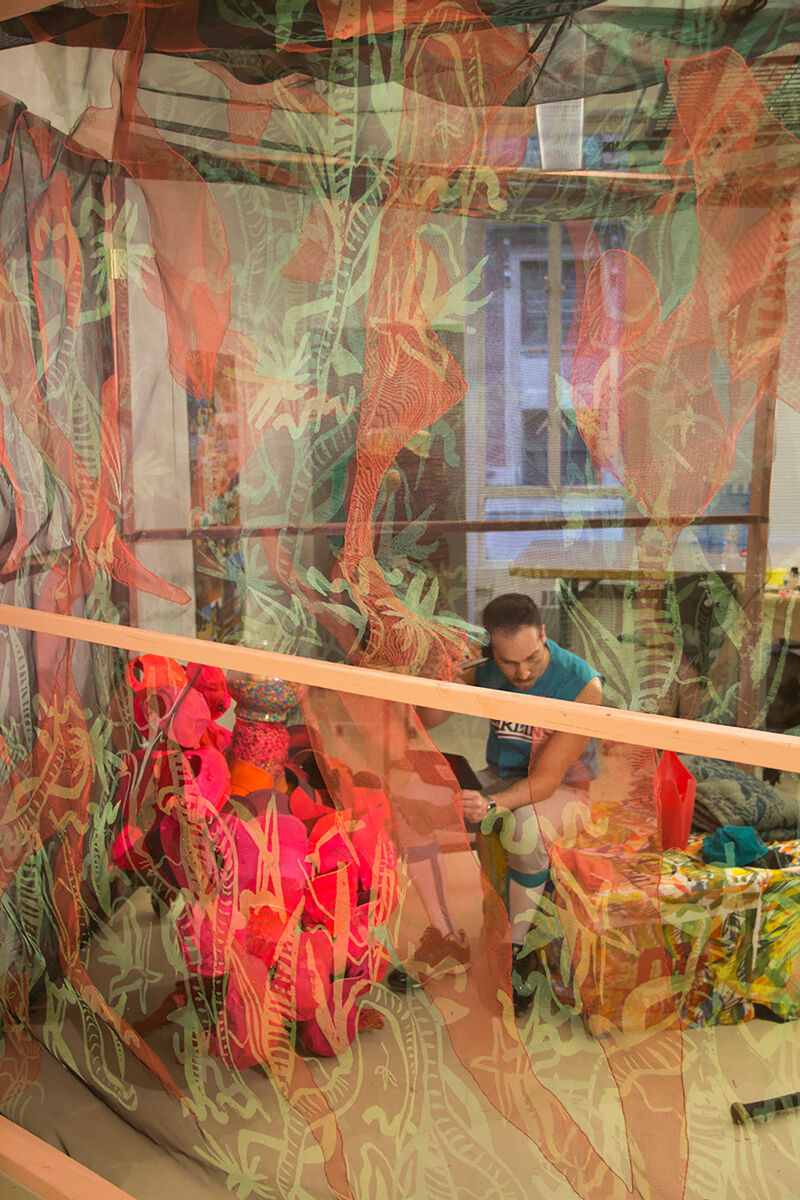 Tranqui not only brings artists together—it is a bridge to the broader Miami community. Housed in the well-established collaborative space Art Center South Florida (ACSF), Tranqui Studio is open to ACSF's resident artists, but it is also hosts workshops for anyone interested in learning printmaking.
While he still feels like a newcomer to Miami's vast art scene, Mahshie is excited to be home and to "demonstrate my commitment to the 305," he adds referencing the city's area code. Mahshie's dedication to community-engaged artmaking and accessible, playful design exemplifies the creative spirit that SAIC fosters in its students and alums.