Expert Advice from Amy Lawson Smeed (BFA 1997)
by Cat DeBacker (MA 2019)
Image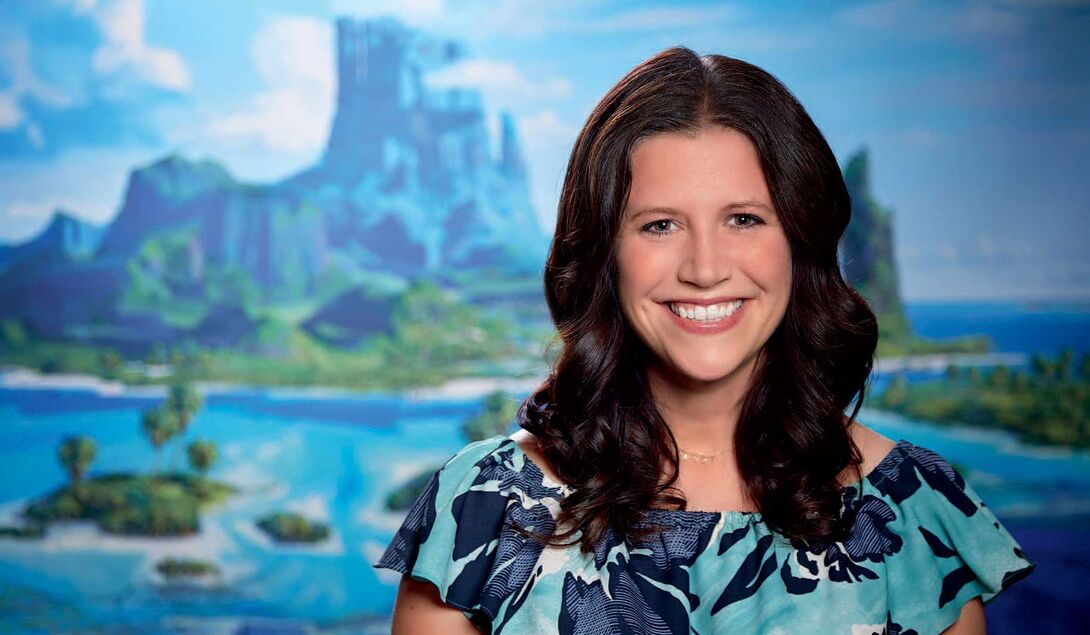 Nexus Career Conversations hosted by SAIC's Career and Professional Experience (CAPX), gives students a chance to interact with alumni and creative professionals about their career journeys. Amy Lawson Smeed (BFA 1997), who will be visiting campus this fall, was the first woman head of animation in Disney history when she led the team for Moana. Smeed has been working at Disney Studios for 20 years, animating movie favorites such as Frozen, Wreck-it-Ralph, and Tangled. This is an excerpt from our conversation with her.
What did you study at SAIC?
I took an animation course at SAIC, and I totally fell in love with it. Prior to that, my passion was painting, so I had taken lots of life drawing and painting classes. I was also taking graphic design courses because I loved design and was unsure of the job possibilities in animation. Something I really liked about the School was you could try different art disciplines and not be penalized.
Is there a discipline that you wish you had studied or experimented with at SAIC?
I would have focused more on filmmaking overall. I would love to know more about the art of story, cinematography, and writing.
How did you come to work for Disney Studios right out of school?
After I graduated college, I was hoping to get my foot in the door at Disney any way I could. I realized my reel was probably not strong enough to get a job as an animator. I went to a conference in California called SIGGRAPH. I met [someone] who worked for Disney and stayed in contact with him. He told me a position was available in their scene setup department. I interviewed and was hired for the production Dinosaur. I'm still learning today, and I've been at this studio for about 20 years, animating for about 16 of them.
How did you keep yourself motivated while you were working your way up to animation?
It took me around four years to get the animator position. After work, I would stay late and create animation tests, trying to prove myself and learning from the artists around me. Because I was in the animation department, I met a lot of animators, and I would ask for critiques on my work. I learned so much through that process. When they started their trainee program, I applied, got that position, and was assigned an official mentor. I was promoted after about three months to assistant animator and shortly after that to full animator. The first project that I became an animator on was Chicken Little.
What is the most rewarding part of your job?
I love breathing life into the characters we create. One of the most important parts of my job is having the audience connect with our characters. It's very special when we hear from the community about how our characters affect their lives.
Visit saic.edu/careers to learn more about SAIC's career programs and find out how to become one of our experts.