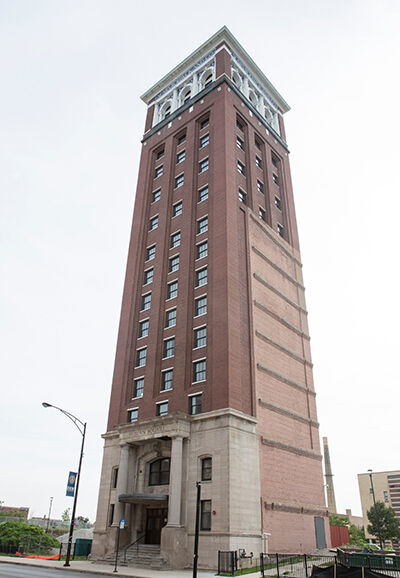 bLUMEN (blume : German for 'flower.' | lumen : Latin for 'light.')
bLUMEN is a site-specific sculptural pavilion combining art, architecture, and technology to create a flourishing plant-growth environment that engages and connects with the Homan Square community. With bLUMEN, we envision how design can transform and activate sites into fertile ground for creativity, innovation, and social interaction.
Modular in form, the temporary pavilion is formed by six 10-foot tall hexagonal steel structures connected to one another, forming an urban canopy. The canopy acts as the physical framework for fifteen interconnected horticulture LED grow lights that help grow a small selection of plants and vegetables. With access to healthy and fresh food being an issue in the Homan Square and North Lawndale communities, bLUMEN focuses on food as a core issue to gather the community and help the effort of other local initiatives working on nutrition and healthy lifestyles.
The asymmetric steel structure organizes and activates the currently underutilized site, creating a new public space for Homan Square residents and visitors. With its pink glow generated by the grow lights, bLUMEN extends the daily use of the space, allowing for temporary and seasonal interventions to take place day and night. Whether to host established and existing programs or new and spontaneous interventions, we hope bLUMEN becomes a new and exciting gathering place for the Homan Square community and all Chicago residents.
The bLUMEN pavilion was designed and built as part of the bLUMEN summer course taught by Luftwerk and MAS Studio and organized by the School of the Art Institute of Chicago (SAIC) Department of Architecture, Interior Architecture, and Designed Objects and the Shapiro Center for Research and Collaboration in August of 2016.
Image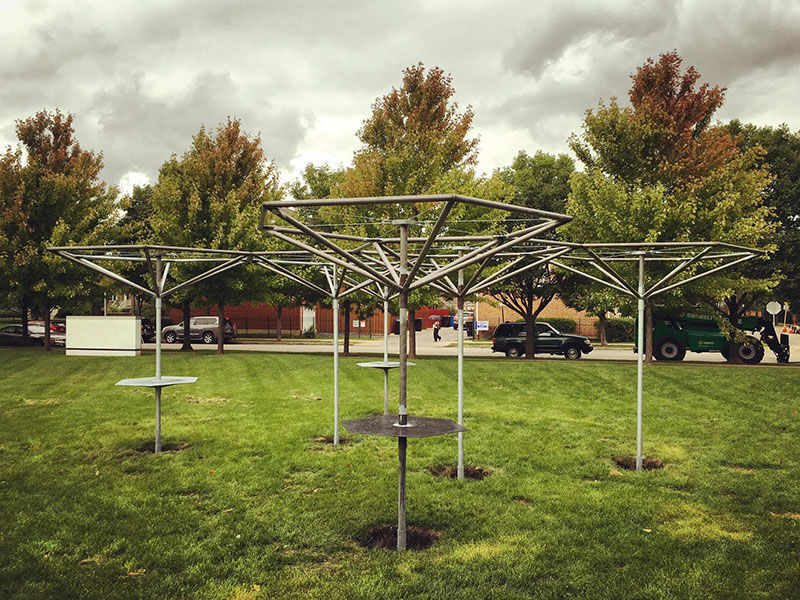 Image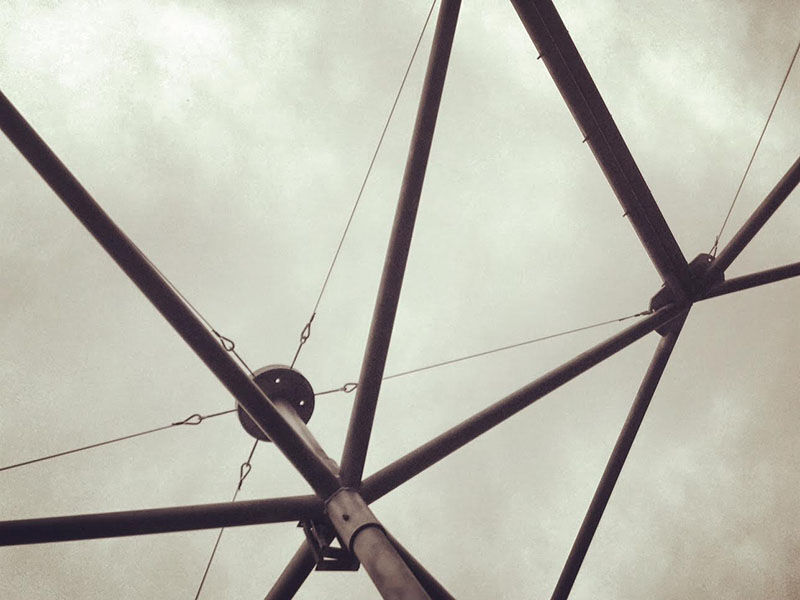 Image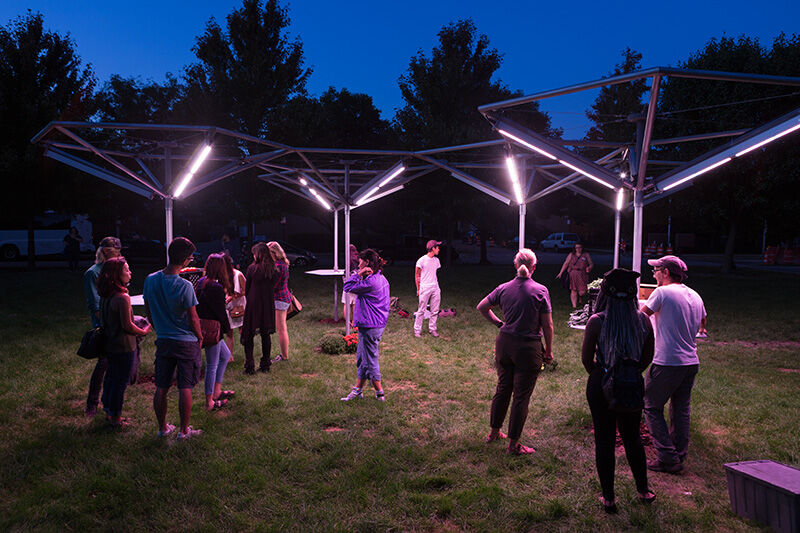 Image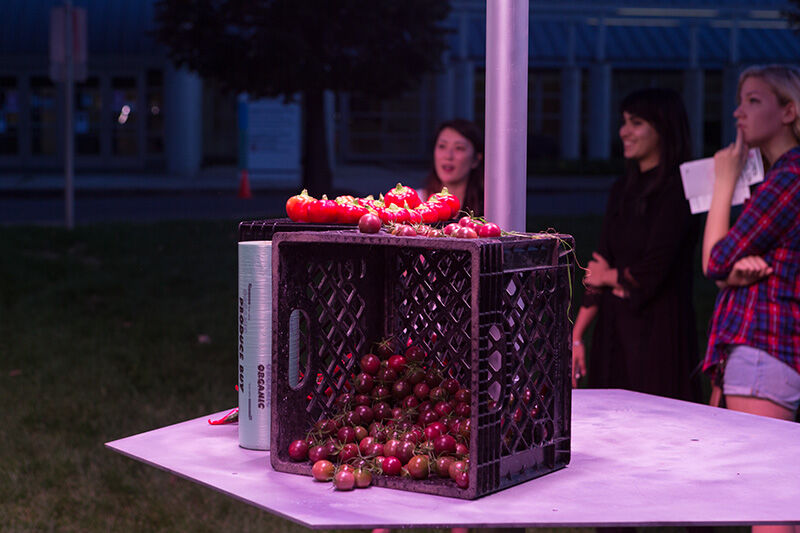 Image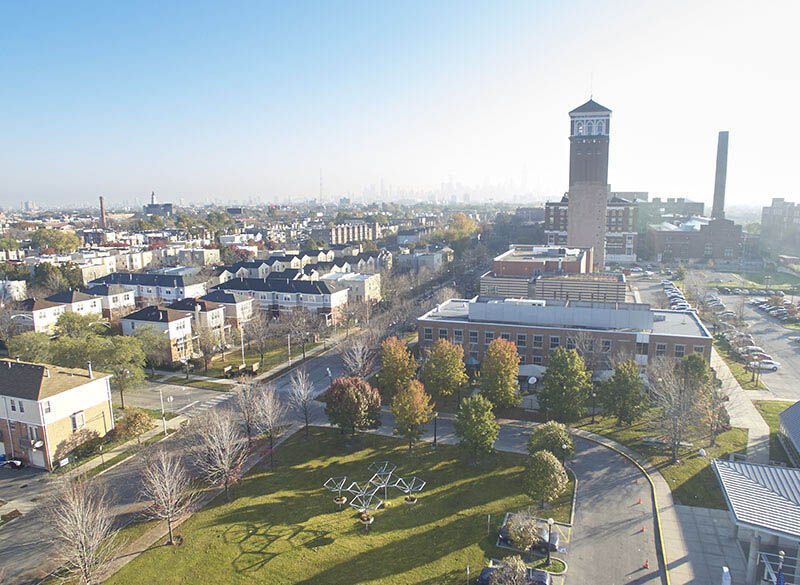 credit: Tom Harris Photography
Image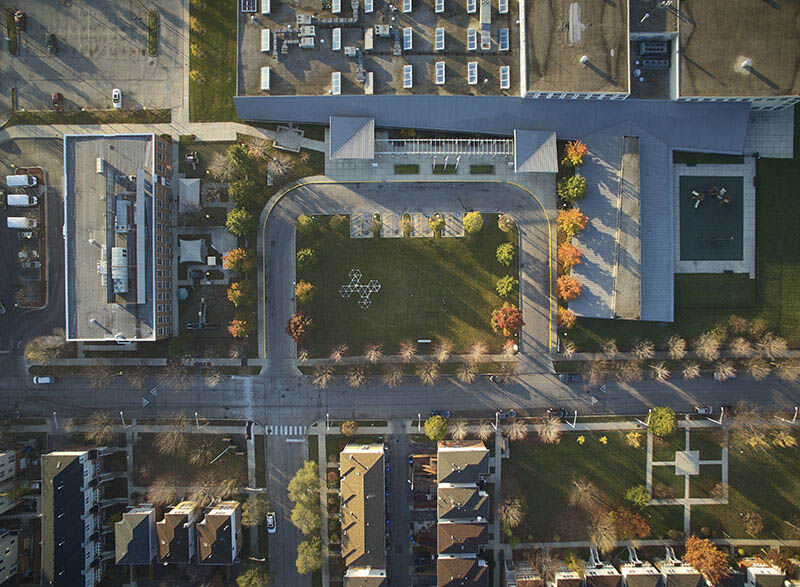 credit: Tom Harris Photography
Image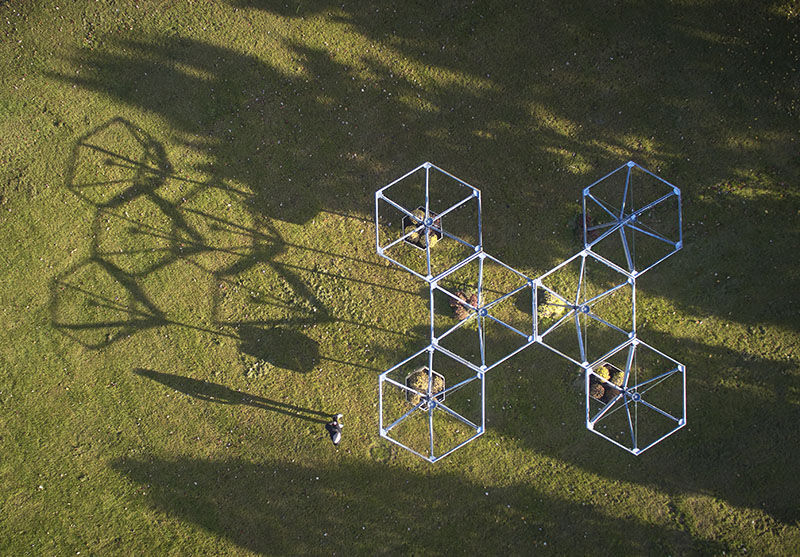 credit: Tom Harris Photography
PROJECT CREDITS
Design: Luftwerk and MAS Studio with SAIC bLUMEN students: Mauricio Casian, Beril Cuhadaroglu, Carrie Jim, Farnaz Khosh-Sirat, Jessica Moon, Ravina Puri, Andrew Rutherdale, Celine Setiadi, Melis Simsek, and Danrui Xiang 
Structural Engineer: Skidmore, Owings & Merrill (SOM)
Metal Fabrication: Active Alloys
Partners: School of the Art Institute of Chicago (SAIC), Chicago Park District, and the Foundation for Homan Square
Acknowledgements: Philips Lighting, 24th Ward Alderman Michael Scott Jr., and the Homan Square community
This project is supported in part by an award from the National Endowment for the Arts.
Aerial Images by Tom Harris Photography
Image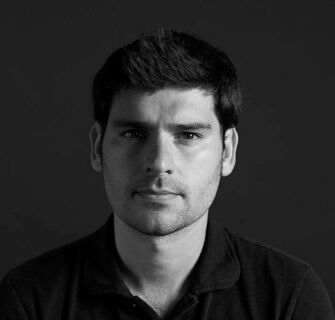 MAS Studio is a collaborative architecture and urban design firm directed by Iker Gil. MAS Studio takes a multidisciplinary approach to its work, with teams including architects, urban designers, researchers, graphic designers, and photographers among others, in order to provide innovative and comprehensive ideas and solutions. In 2009, the office started the quarterly design journal MAS Context, now a 501 (c)(3) not-for-profit organization based in Illinois. Iker Gil received his architecture degree in 2004 from School of Architecture in Barcelona and an MArch in 2005 from the University of Illinois at Chicago.
Image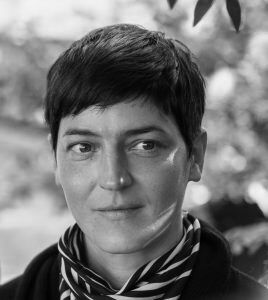 Luftwerk creates immersive art installations using light, color and sculpture to augment experiences of space and site, blending history and contemporary media to open new aesthetic conversations. Luftwerk is the creative vision of Petra Bachmaier and Sean Gallero. Petra Bachmaier (b. 1974, Erding Germany) earned a BFA in 1999 from The School of the Art Institute of Chicago and in 2000 an MFA from the University of Fine Arts Hamburg, Germany. Sean Gallero (b. 1973 NYC) received a BFA from The School of the Art Institute in 1999.  The artists have been collaborating since 2000, forming Luftwerk in 2007.