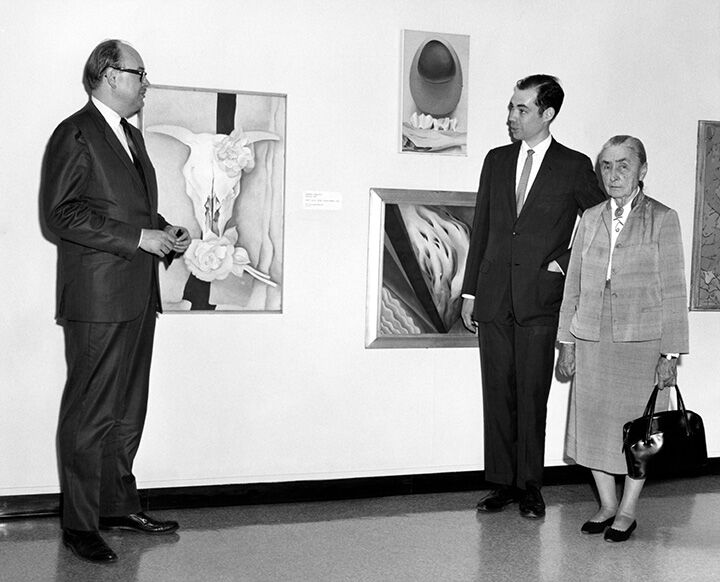 Known as the "mother of American modernism," Georgia O'Keeffe (SAIC 1905–06, HON 1967) was born in Sun Prairie, Wisconsin, and studied at SAIC. She pioneered modern art with her large-scale paintings of natural forms and flowers at close range, as if seen through a magnifying lens. O'Keeffe's love affair with the American Southwest began in 1929 upon her first visit to Taos, New Mexico. The region inspired such iconic works as Black Cross, New Mexico (1929) and Cow's Skull with Calico Roses (1931).
In 1946, after her husband, famed photographer Alfred Stieglitz, died, O'Keeffe moved permanently to New Mexico and continued to produce an amazing amount of work until her death in 1986.
For more SAIC history, check out Arcadia Publishing's Campus History Series: The School of the Art Institute of Chicago written by Vice President for Campus Operations Thomas Buechele (BFA 1990, MFA 2017) and Associate Professor Nicholas Lowe set for release on March 13.