Image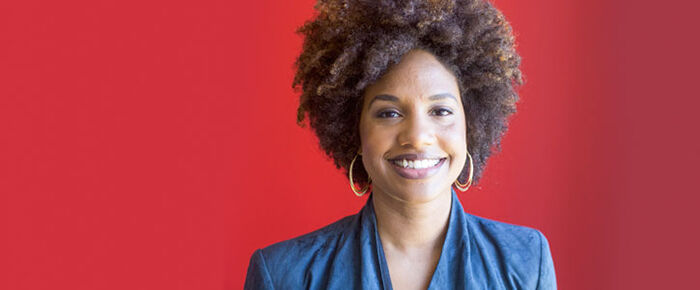 The John D. and Catherine T. MacArthur Foundation has named LaToya Ruby Frazier, an Assistant Professor of Photography at the School of the Art Institute of Chicago (SAIC), as one of its 24 MacArthur fellows for 2015. Since joining SAIC in 2014, Frazier has taught courses at both the graduate and undergraduate levels, while continuing to develop her practice spanning photography, video, and performance. 
"LaToya Ruby Frazier's stunning photography provides a vital look into some of the most important issues of our time, from social and racial justice to environmental and urban decay," said SAIC President Walter E. Massey. "The boldness and creativity of her vision are an inspiration to SAIC students and our entire community, and a fitting reminder of the power of art to give voice to the marginalized and underserved."
Every year the MacArthur Fellows Program provides unrestricted fellowships to individuals doing transformative work across a wide range of disciplines. In recent years, Frazier has focused her practice on documenting the effects of economic decline on her hometown, Braddock, Pennsylvania. This includes The Notion of the Family, a widely acclaimed series of black-and-white photographs depicting her mother, grandmother, and herself amidst the city's post-industrial landscape, and Campaign for Braddock Hospital (Save Our Community Hospital), a series about the difficulties surrounding the closing of the town's hospital.
"In my work, I strive to represent the struggles of everyday individuals, families, and communities confronting inequalities and histories much larger than themselves," said Frazier. "The School of the Art Institute of Chicago has provided me with an engaged community of artists and designers with whom to continue exploring the questions that animate my practice, and also a talented group of students to inspire and challenge in my teaching."
In addition to SAIC, Frazier has taught at Yale University, Rutgers University, and Syracuse University, where she received her MFA in 2007. Throughout her career, she has received numerous awards, including a Guggenheim Fellowship, and her work is included in the collections of the Museum of Modern Art, Library of Congress, Whitney Museum, and the Museum of Contemporary Art, Chicago, among many others. Frazier has additionally exhibited as part of the 2012 Whitney American Art Biennial and has had solo exhibitions at the Brooklyn Museum, Seattle Art Museum, Institute of Contemporary Art, Boston, and Contemporary Arts Museum Houston.