The summer study trip Zeitgeist: Dada in Germany celebrates the past and informs the present for SAIC students.
by Sandra Guy Kolina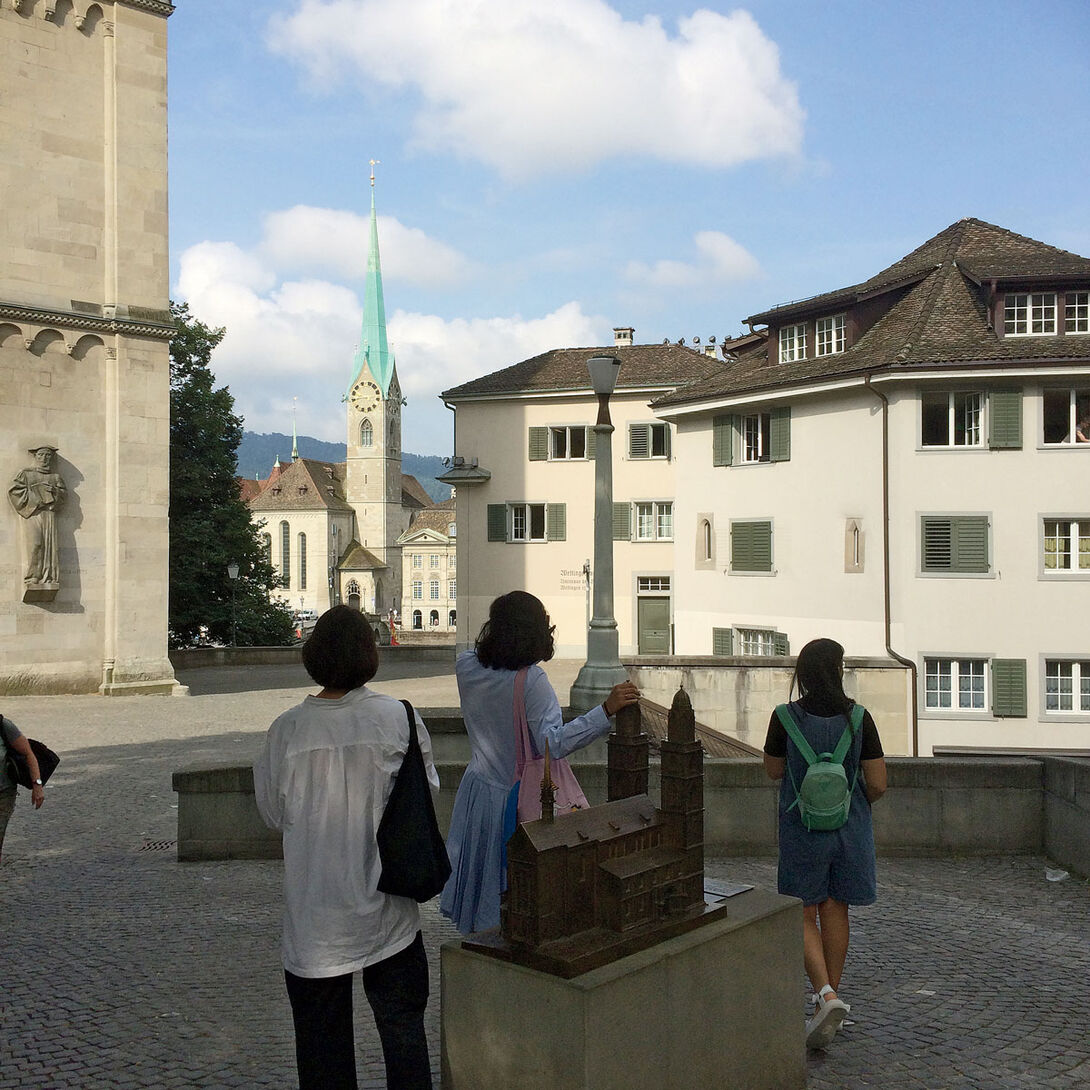 Dada reacts, Dada questions, and Dada inspires even after 100 years. Initially a reaction to the atrocities of World War I, Dada grew into the catalyst for later movements of surrealism and conceptual art, counting Marcel Duchamp and Francis Picabia among its early adherents.
In the same way that Dadaists in 1916 were reacting to the felt and lived experiences of their time, SAIC students who took part in this past summer's study trip used their travel experiences as fodder for their artistic practice. Jeffly Gabriela Molina (BFA 2013, MFA 2016), who received a John W. Kurtich Foundation Travel Scholarship, says her trip abroad to trace the movement's origins and off-shoots was "a fountain of inspiration" for her work.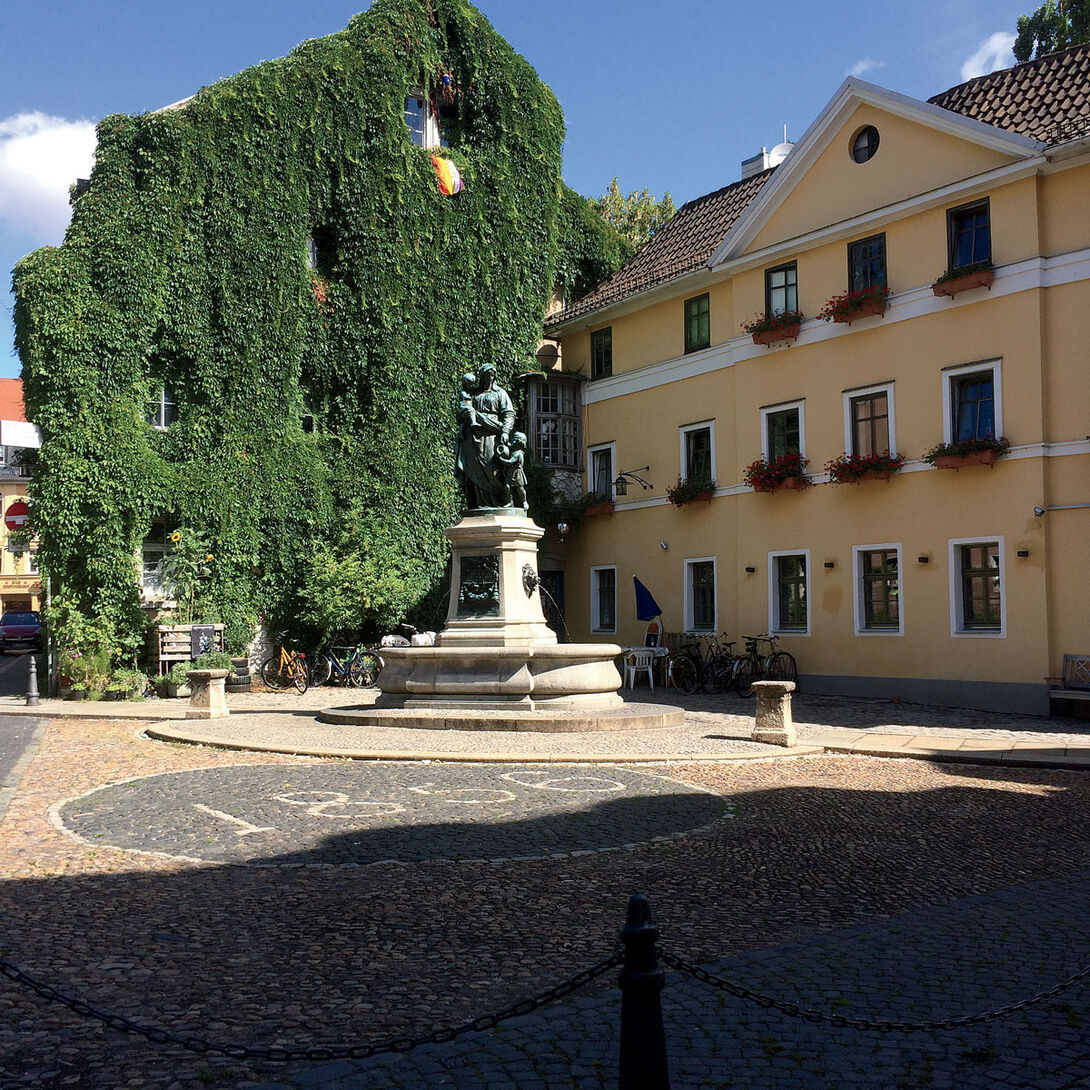 The summer study trip, led by SAIC Assistant Professor of Photography Oliver Sann and University of Illinois at Chicago Associate Professor of Photography Beate Geissler, followed the movement from its birthplace at the Cabaret Voltaire in Zurich across Germany to Berlin, where students created their own exhibition in response to their experiences on the trip.
"It is the first movement I have found that prevails while its form keeps changing," Molina says of Dada's development, which upended established ideas about contemporary art. While contemporary iterations of Dada do not serve the same ideals they did in 1916, its influence was reflected in the art, architecture, and attitudes of the various sites visited, she adds.
In Zurich the students visited the contemporary art biennial Manifesta to get an understanding of Dada and the routes its adherents took. "The biennial, titled What People Do for Money: Some Joint Ventures, was influenced by Switzerland's deep history as a financial-tools innovator and wealth protector for the affluent, and it showed that Dada's influence on reiterations of the historical avant-garde, like neo-Dada, is still unresolved and strong in all its contradictions," Sann says.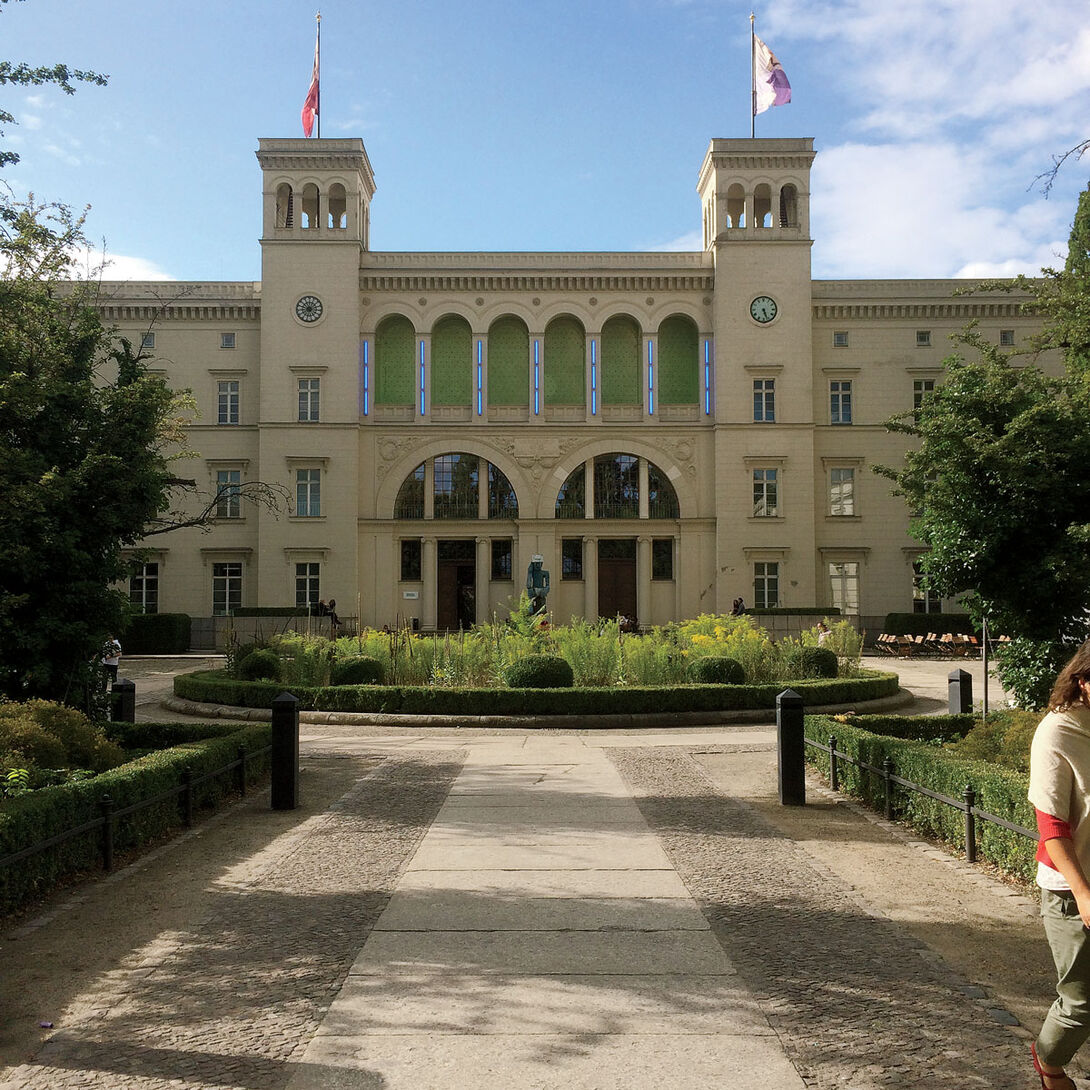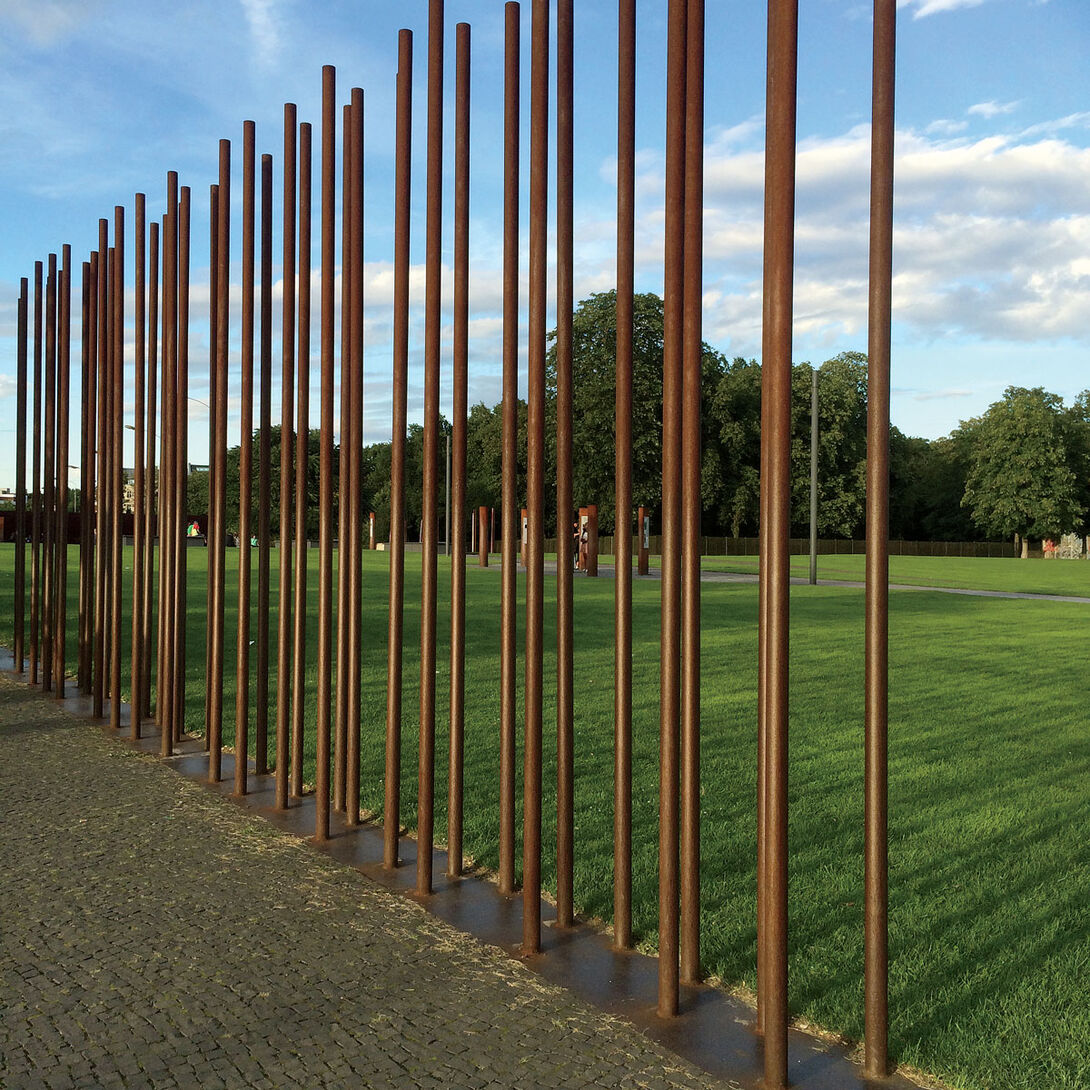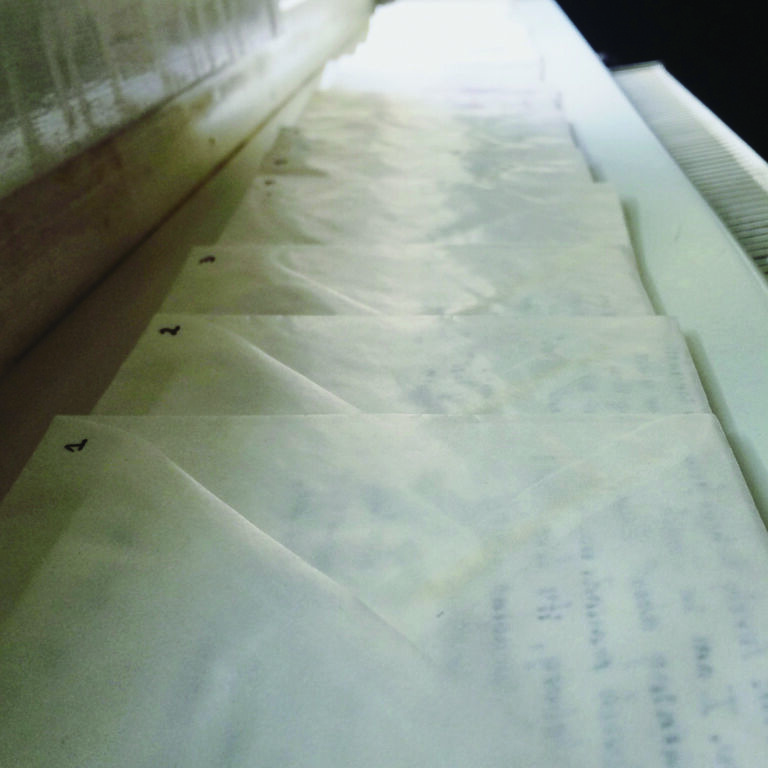 Each place visited became a site of research for the students. "I felt overwhelmed at first, we all did, but we talked through it, and as I began creating my own work, I realized that I was less afraid about what I was trying to do," says Molina. In sifting through the multitude of information– visual, historical, political, theoretical, and cultural — that they were immersed in daily, the students' understandings of each other and of themselves grew.
Molina chose for her exhibit entry to write notes of her memories to each of the trip participants in various media, enclosing them in translucent envelopes. In the group exhibit, ADAD/Soirée in Commemoration, at the Institut für Alles Mögliche, Molina's artwork took the form of 24 transparent envelopes containing memories and perceptions she gathered throughout the trip, which were meant to be taken as souvenirs.
In reflecting on the spirit of the time that compelled the Dada artists to create, SAIC students emerged from the study trip with more than physical tokens and memories of their travels. Their journey through the lens of Dada set in motion fresh ideas for their own artistic practice while broadening their cultural perspectives.