A summer intensive course explores discarded rituals and their connections to contemporary art-making
by KT Hawbaker-Krohn (MA 2017)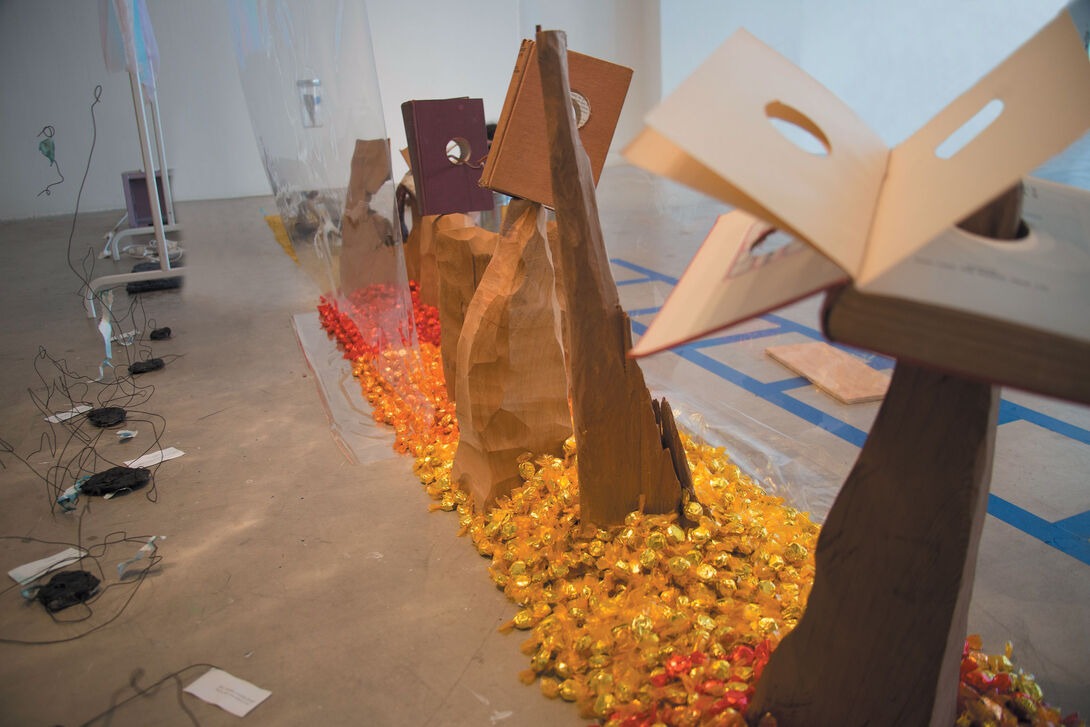 A group of people sit around a table, napkins draped over their faces. On the count of three, the diners lift a sizzling ortolan songbird with their fingers and devour it—bones and all. The now-illegal practice of eating this protected bird is a case study students discussed during SAIC's Abandoned Practices Institute.
From July 11 through 29, students unpacked discarded customs through writing, installation, documentation, and live performance. Pulling from a multitude of histories, the case studies featured in the class provoked an array of collaborative responses from the students.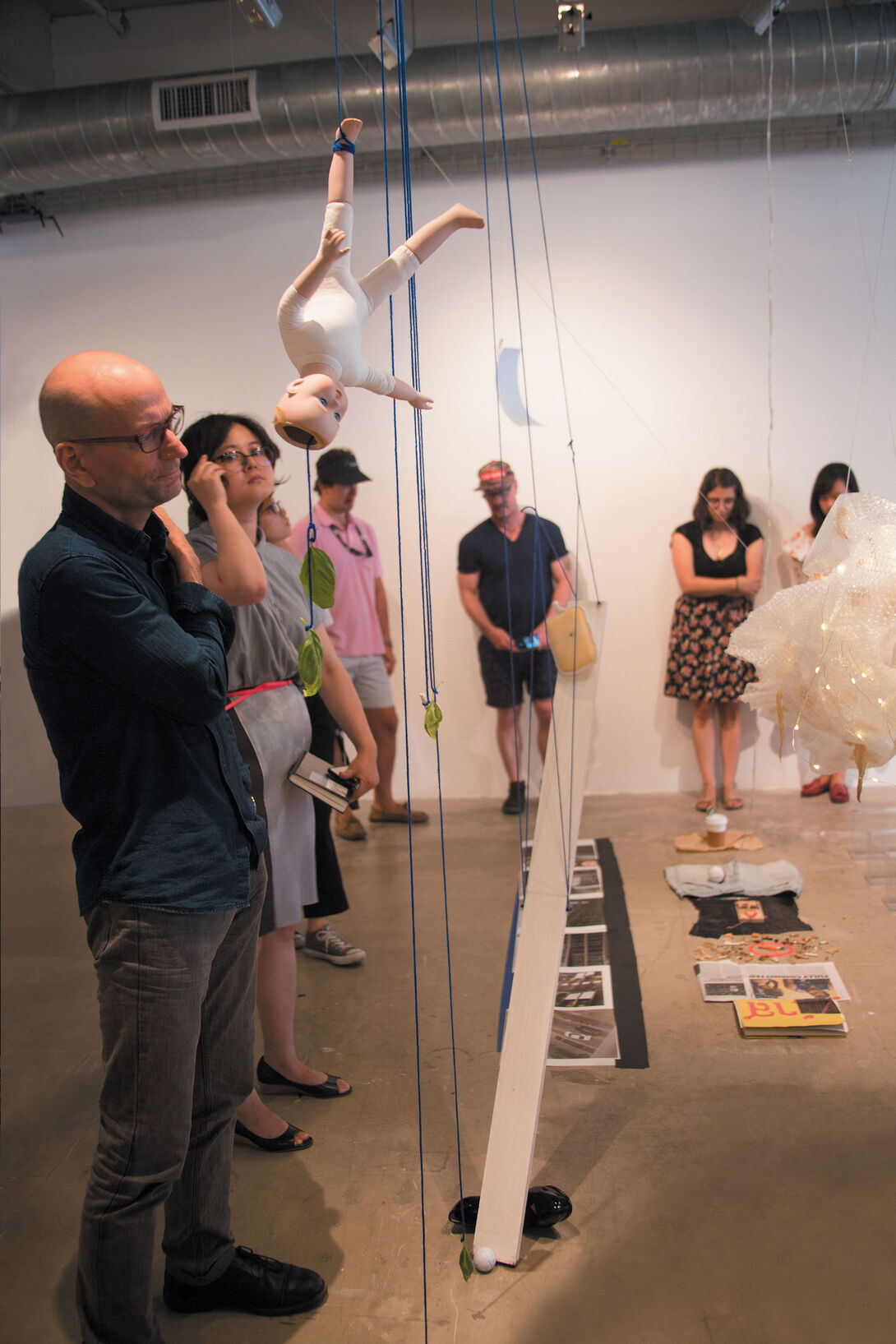 "The class is organized so socially engaged ideas can come forward through collaboration," says Professor of Performance Lin Hixson, who cotaught the class with Associate Professor of Performance Mark Jeffery and Adjunct Professor of Writing Matthew Goulish.
They hope that through collaboration each student will find an individualized experience that encourages creative cross-pollination. Jeffery says that "truly interdisciplinary questions enable the students to ask: 'How can this class begin to really support my individual practice?'"
Or, what can an outlawed dining experience teach us about art?
"There's a folk belief they're using the napkins to hide from God," says Goulish. "But the fact this practice was left behind by time also addresses questions of 'how did we get here?' and 'where are we now?'"
SAIC's Summer Intensive courses were open to both degree-seeking SAIC students and students-at-large from other colleges and universities for the first time this summer.