Making Way for Tomorrow's Artists, Designers, and Scholars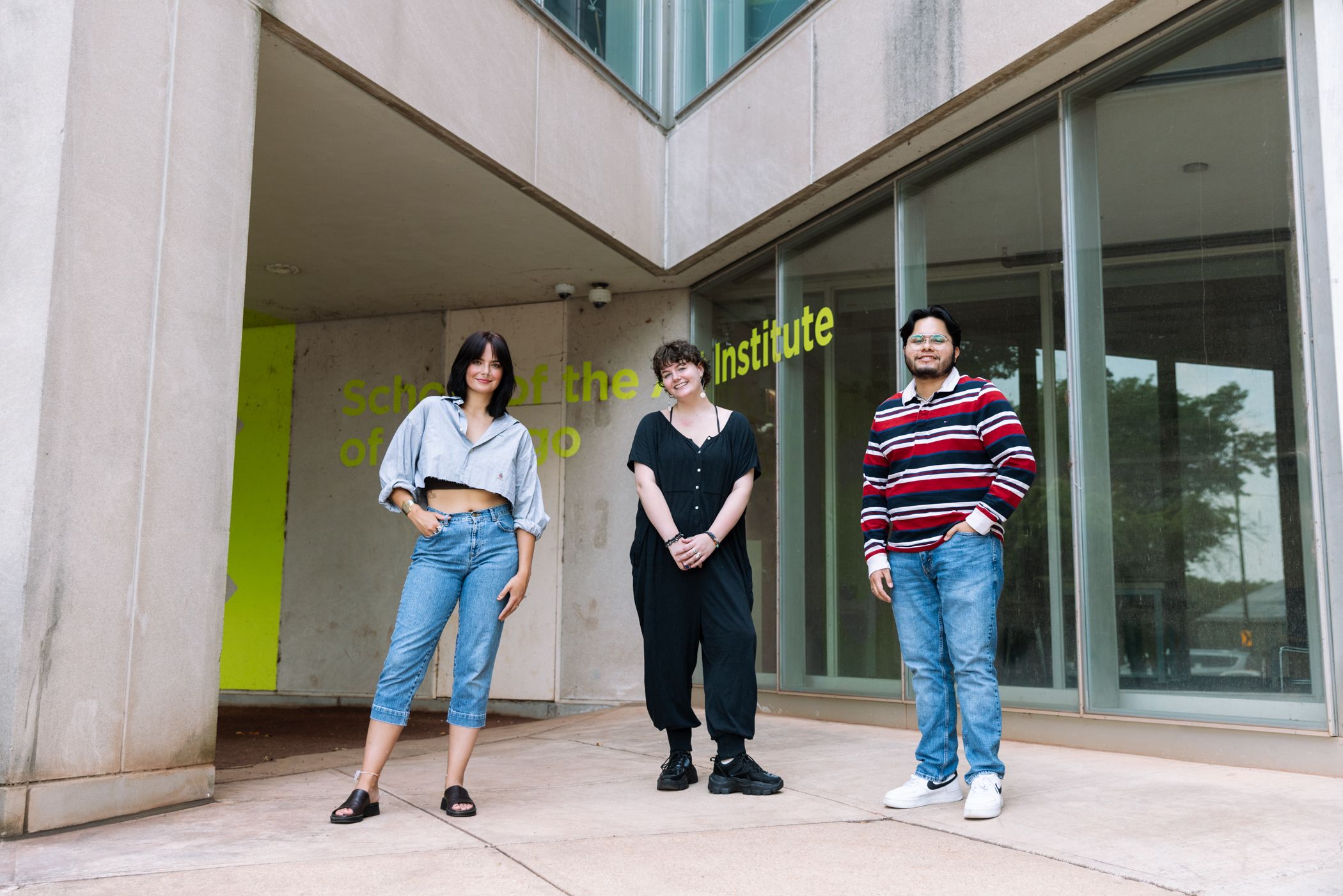 by KT Hawbaker (MA 2017)
Photos by Faith Decker
As we reflect on President Elissa Tenny's legacy, one theme pops up again and again: her dedication to students at the School of the Art Institute of Chicago (SAIC). With Make Way: A Roadmap to Student Access, Equity, and Affordability, President Tenny worked to address the roadblocks faced by so many of our artists, designers, and scholars as they pursue their creative visions. The initiative strengthens three core educational pillars: scholarships, wellness, and career preparedness. We talked to three students about how Make Way and the additional philanthropic support it has generated impacted their journeys.
A legacy scholarship empowers students to take creative risks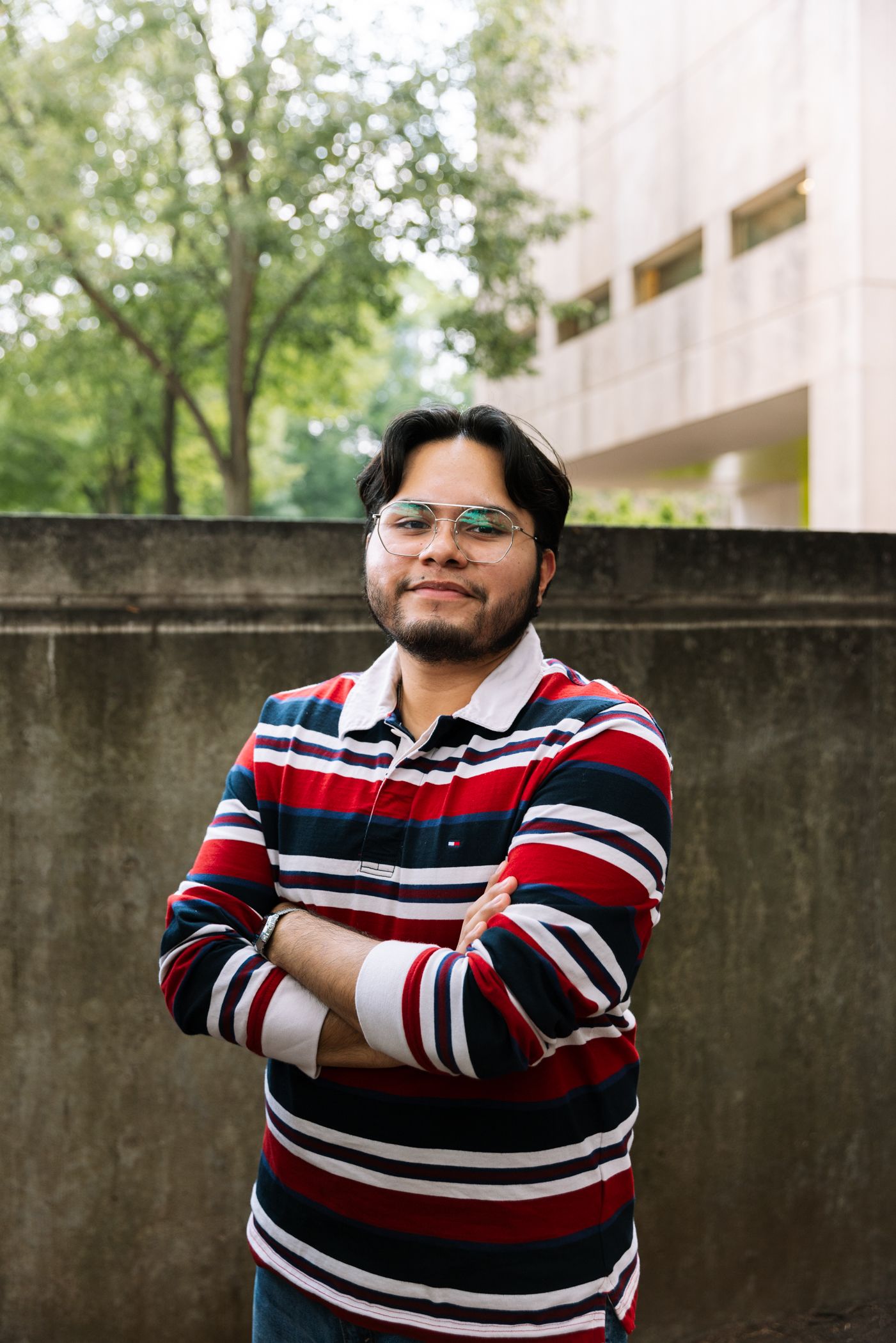 When Daniel Villalobos's mother suddenly heard loud crying in the other room, she thought something terrible had happened. But it was good news: SAIC had just awarded Villalobos—a Chicago native—a Massey Scholarship, fully funding the tuition for all four years of his undergraduate education.
Villalobos's mother joined the happy screaming.
A baton passed from President Emeritus Walter Massey to President Tenny, the Walter and Shirley Massey Scholarship Fund provides comprehensive financial support to students from Chicago who demonstrate courageous, forward-thinking artistic practices. Since the beginning of Make Way three years ago, the annual average of new donors to scholarships has doubled, strengthening the School's roots in Chicago and expanding pathways to an art and design education for emerging artists everywhere.
Now a rising second-year student, Villalobos said the Massey Scholarship totally changed and charged the direction of his artistic career. Because of this funding, he now feels he can take risks and step outside of his comfort zone—it's a "leap and the net will appear" moment.
"I still find it hard to believe," Villalobos said. An interdisciplinary artist, he's explored several different mediums since starting at SAIC. "There have been many projects made possible by the Massey scholarship, but my favorite piece has to be De dónde venimos. It's a photography project that documents Mexican culture around the city with a focus on Pilsen's murals." In concert with the photos is a journal featuring interviews about the neighborhood's public art and the vastness of Latinx identities in Chicago.
During his first year at SAIC, Villalobos also participated in the First-Generation Fellows program, a program created by President Tenny to provide holistic support for first-generation students at the School. "I'm so excited to exhibit the work at ArtBash [an exhibition for first-year students] this year—it will be in the FirstGen exhibition," he continued. "I am really proud of this work, and I hope to continue doing more work like this that represents the Latino community throughout my time at SAIC."
The School's Wellness Center lets students focus on creating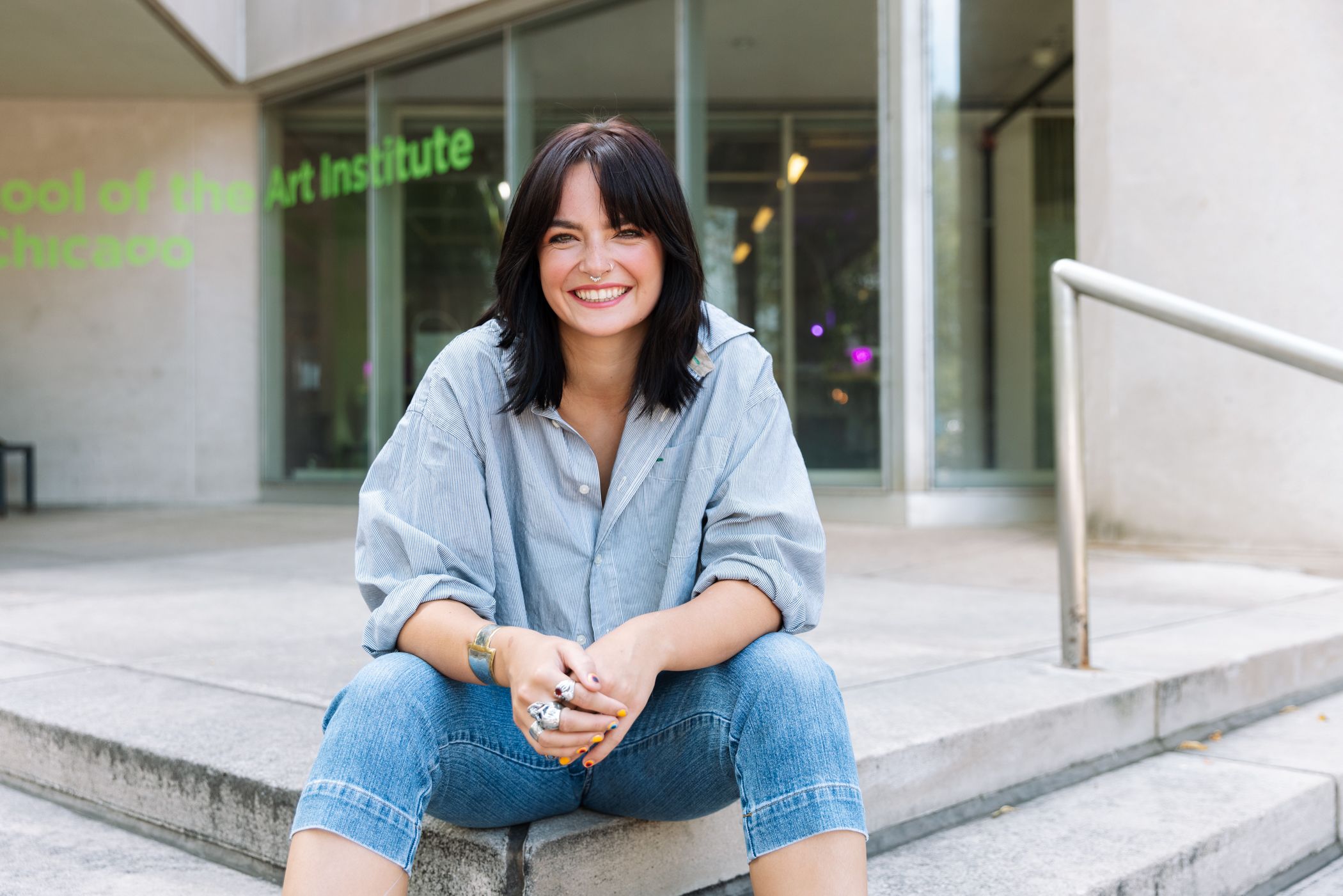 SAIC's open, interdisciplinary curriculum gives students the freedom to take risks and experiment. But for many first-years, it can also be overwhelming. One such student is Sonja Mott, who identifies as neurodivergent and struggled when they first landed at the School. They said that while their parents were strong advocates for Mott's well-being as a child, school was often difficult, and the shadow of standardized education was hard to shake when they came to SAIC.
"I needed support, but I didn't know I could ask for accommodations. I didn't know which resources were available," Mott said.
Like many SAIC students, they were managing a mental health diagnosis while calibrating to a whole new mode of learning: eight-hour-long studio classes, pass/fail criteria, and wide open space for experimentation. These distinct qualities can be both a safety net for creativity and a shock to the system. This is exactly how Mott ended up seeking services at the Disability and Learning Resource Center (DLRC) located within the School's Wellness Center.
The DLRC advocates for accommodations to ensure that every student has equal access to all programs, activities, and services at the School. Over the past few years, wellness initiatives at SAIC have received more than $2.5 million in contributions, allowing staff to support students like Mott throughout their educational journey.
Mott says that Martin Perales, the DLRC's academic support coordinator, was the key to making their academic experiences a success. "Martin knew my schedule, he knew my work, and he helped me find the accommodations I needed to succeed," they said.
With this support, Mott feels more courageous and steady as they embark on their artistic career, and they steer their peers to the DLRC whenever they get the chance.
SAIC's internship program creates new paths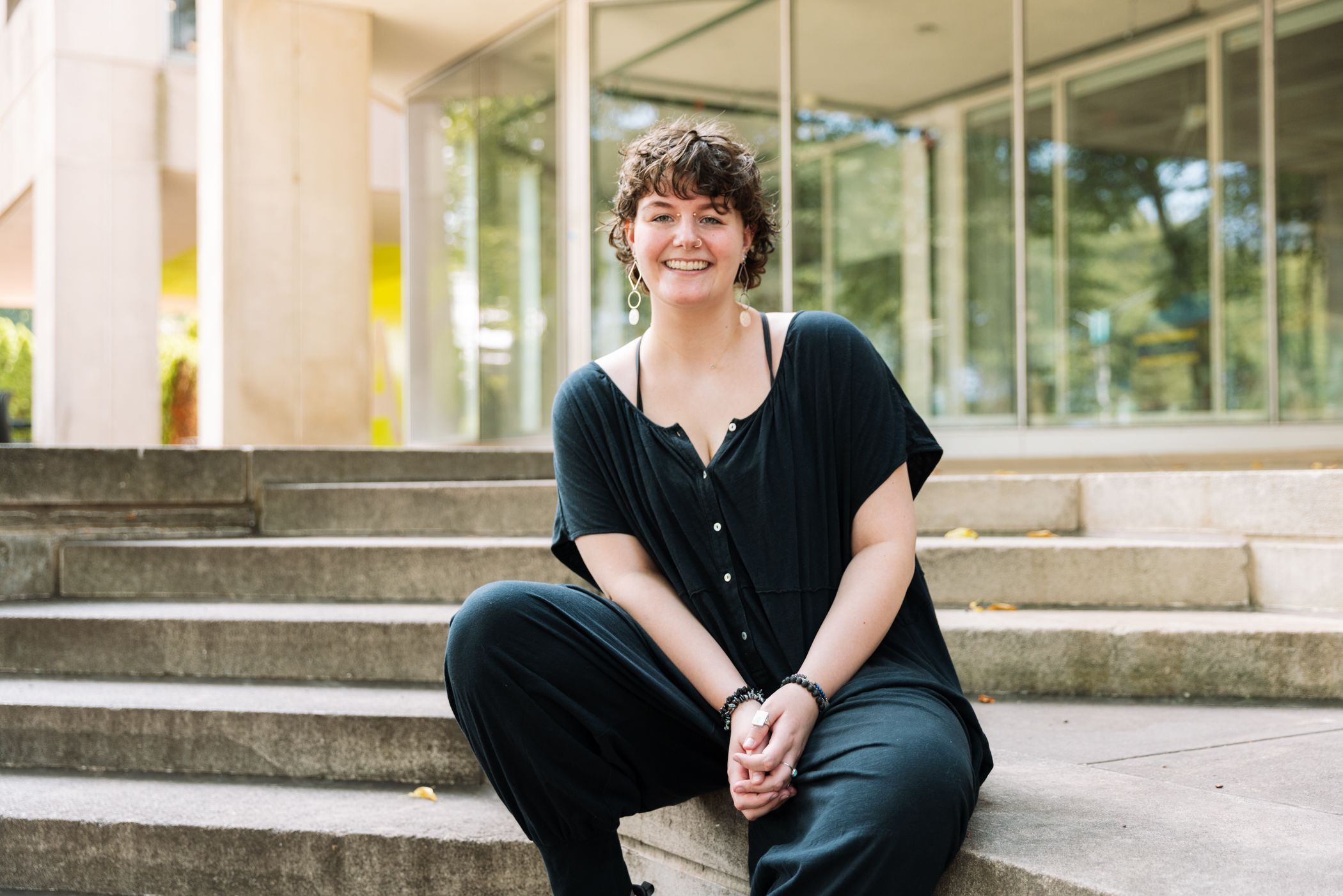 For Riley Gunderson, an internship with Kavi Gupta Gallery wasn't just an opportunity for hands-on learning, it was a chance to diversify representation in the arts.
"I learned about the internship while job hunting in Chicago," they said. Originally from the city's suburbs, Gunderson is a second-year graduate student in SAIC's Art History, Theory, and Criticism and Arts Administration and Policy program. "The internship seemed like a great entry point into a premier commercial gallery without the full-time commitment that other positions required."
Through internships, artists and designers have the opportunity to expand their professional network while using their expertise to impact Chicago's cultural landscape. Because internships are often uncompensated, they're prohibitive to countless students, often excluding those who would most benefit from professional networking. This is especially true in the arts, where unpaid labor is all too common.
But because Gunderson was offered a stipend, they were able to dive right into the gallery's pulsing ecosystem and support its acclaimed artists. Internship stipends like the one received by Gunderson have been made possible since 2018 thanks to the support of alums, parents, corporations, foundations, and friends of the School.
"I wouldn't have been able to accept the internship without the stipend SAIC provided," they said.
Missing out on these professional opportunities widens gaps for students from low-income backgrounds. It also prevents the art world from becoming more inclusive and diverse, an issue this fund helps address.
"Internships provide practical experience and first-hand insight, which can be difficult to get in classroom environments where the subject matter can be more theoretical," said Gunderson. "It can also be a great way to get your foot in the door." ■