How Humor and Parody Shape Li-Ming Hu's Process
Art is … humor.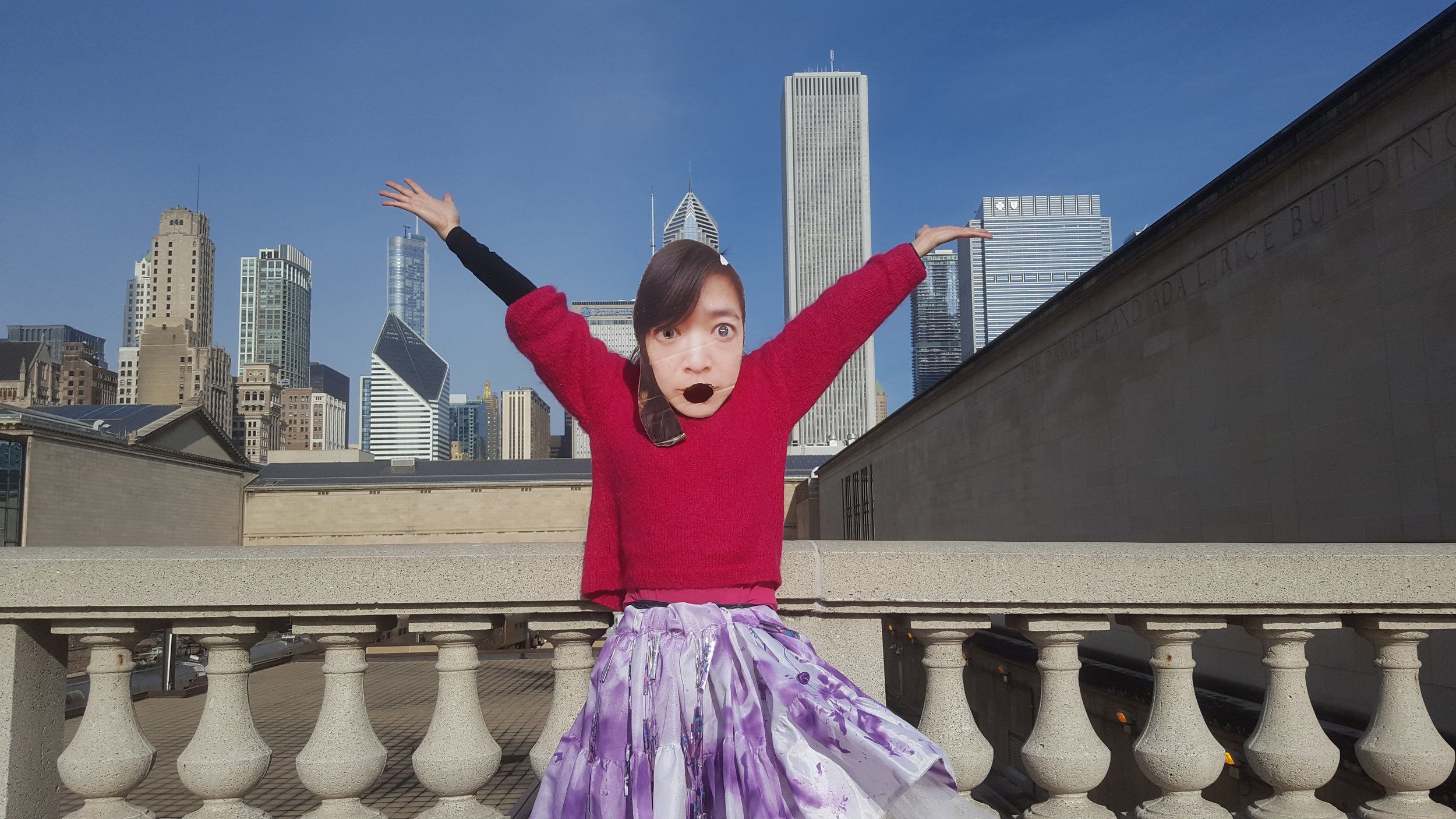 Hu incorporates cardboard masks into her process—including this one of her own face.
Hu incorporates cardboard masks into her process—including this one of her own face.
by Ben Kim Paplham (MFA 2021)
The emotional process of art production is at the center of Li-Ming Hu's (MFA 2019) work. It's the anxiety and the stressors that come with calling yourself an "artist" that Hu likes to push back on, with humor.
"I want to be laughing while I'm making something," Hu shared. "If it's making me laugh instinctively, then I feel like there's something there."
Navigating this meta position of an artist whose process is thinking about process itself is something that Hu, who is from New Zealand, developed during her studies at the Auckland University of Technology. There, she began to see sculptures as props and costumes to play with. Her background as a television and film actress, most notably as Ranger Silver in Power Rangers RPM (2009), also made her interested in how to make installations that incorporate video production and pop culture. Moving to the United States to attend the School of the Art Institute of Chicago was an opportunity to introduce new cultural experiences and referential material to her artwork.
"A lot of the art I make is about how I'm part of the art world that can sometimes take itself too seriously."
The result is a diverse portfolio of experimental performance videos and installations: oversized objects for disco parties, massive squelchy body parts, interior gallery spaces furnished with flamboyant tin-foil paraphernalia, and people dancing to pop music in front of green-screened psychedelic patterns.
It's carnivalesque, whimsical, and cheeky; if you find it funny, don't overthink it.
"A lot of the art I make is about how I'm part of the art world that can sometimes take itself too seriously," Hu said. "But since I'm still a part of it, I'm choosing to laugh at myself."
For example, on Hu's Vimeo page, you can find an experimental video that's a self-parody of Hu's actual audition reel for Disney's live-action Mulan—the last role she auditioned for before moving to Chicago. It includes a video collage of Hu's audition reel, sing-along karaoke to "Reflection" with other Chicago artists, excerpts from the finished live-action Mulan, and staged scenes with a mock acting coach.
"I like that people are not sure about the level of parody," Hu explained. "It's not apparent whether the video is making something up or scripted."
Embodying the artist is Hu's expertise. In fall 2020, the Hyde Park Art Center produced Artists Run Chicago 2.0, commissioning artists to make work celebrating 50 artist-run spaces and organizations. For her part, Hu made cardboard masks of all 50 artists and danced her way around Chicago, to the tune of Chaka Khan's "I'm Every Woman," interacting with the artists' spaces (virtually via green screen or onsite). Sometimes the artist was present to engage in a celebratory dance with Hu. The masks were a relatively cheap, efficient, but most of all fun way to bring the creators all together in one space.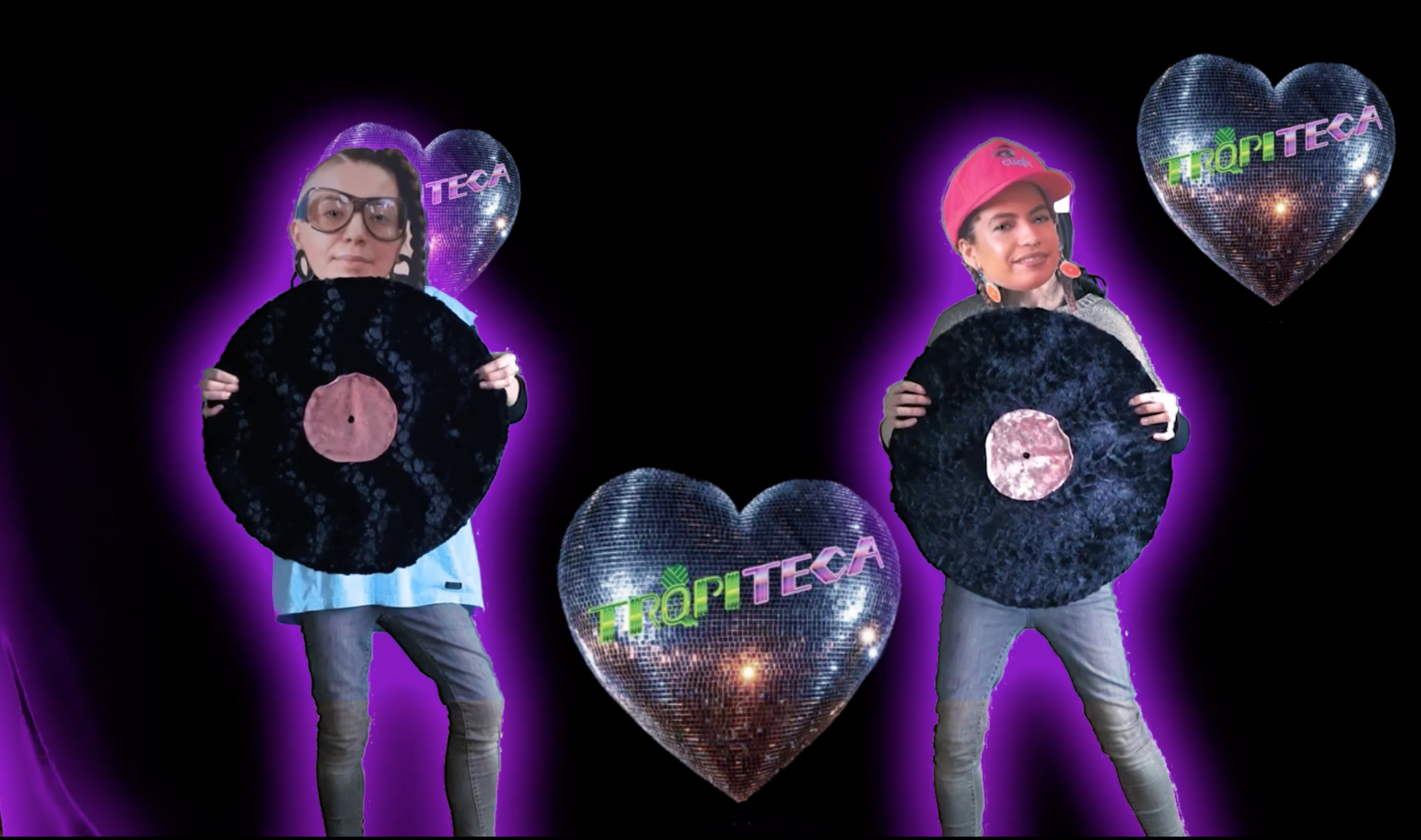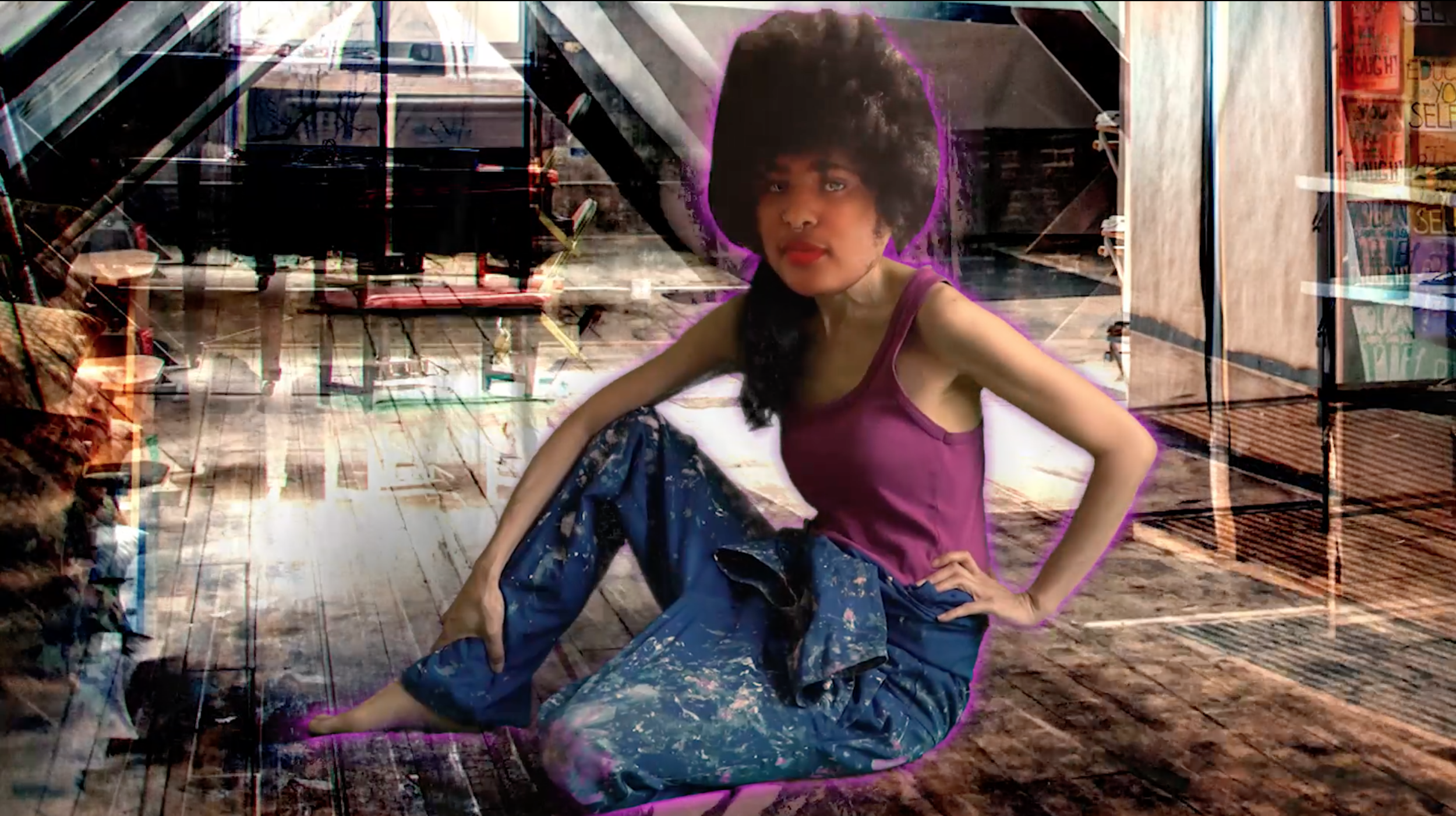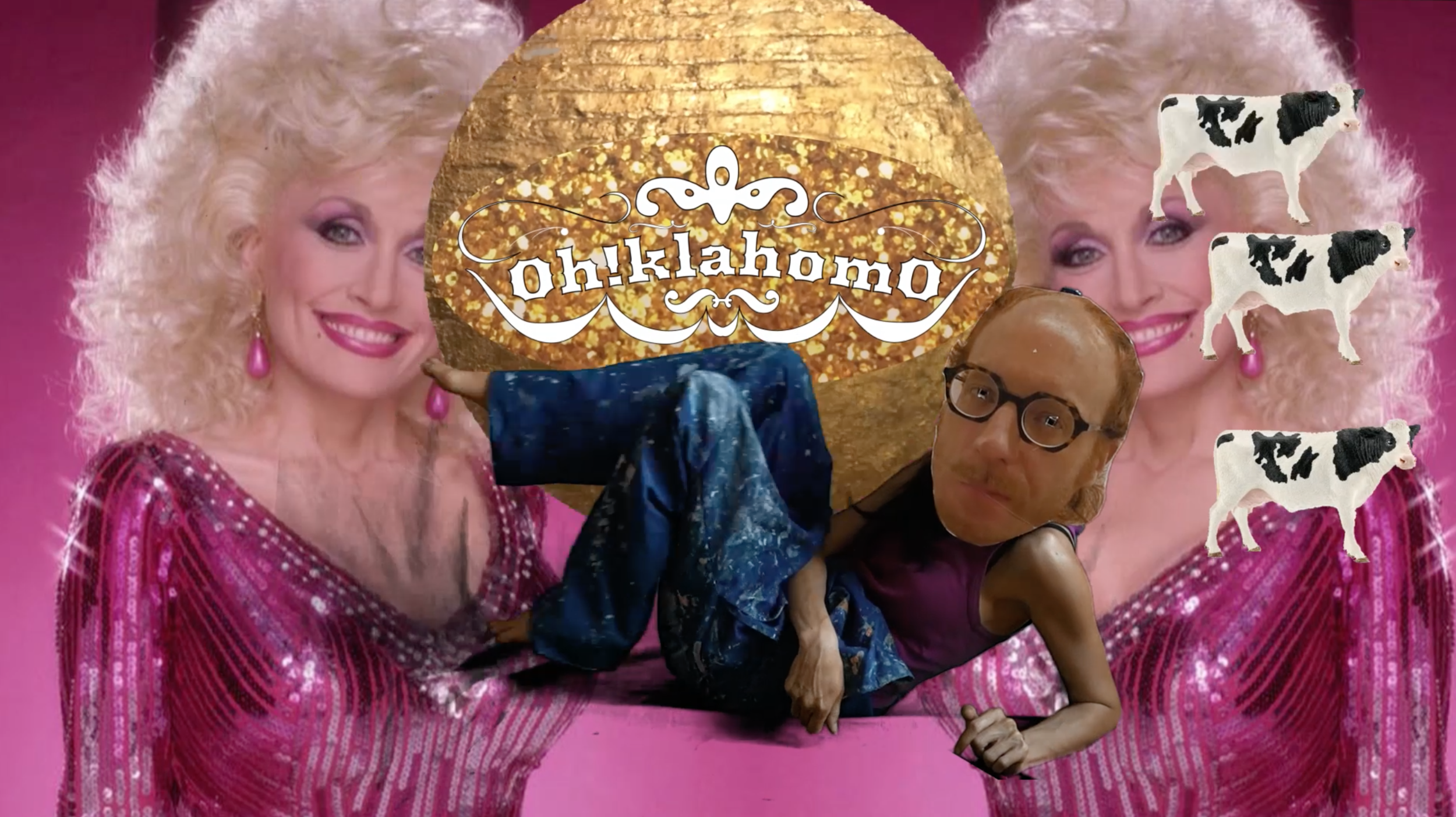 "There's something freeing about wearing a mask and having your face hidden but seeing people engaged," Hu explained. She also had a giant mask made of herself that she and others have worn. "I thought it was only fair, if I'm making masks of other people, to make masks of myself."
Currently, Hu's practice is defined by this facilitation between truth and fiction, using a collage of pop music and iconography for light-hearted parodies of real life. She's already had an exhibition at Co-Prosperity Sphere, a residency at Wassaic Project, and been featured in Newcity's Breakout Artists of 2021. Hu's next project is an art installation that will recreate her tiny apartment space as if it were a live set for television. It falls directly in line with what you'd expect from Hu's sense of humor: a little bit of the real, a little bit of surreal.
As she explained: "Why make up something absurd when absurd things exist in real life?" ■