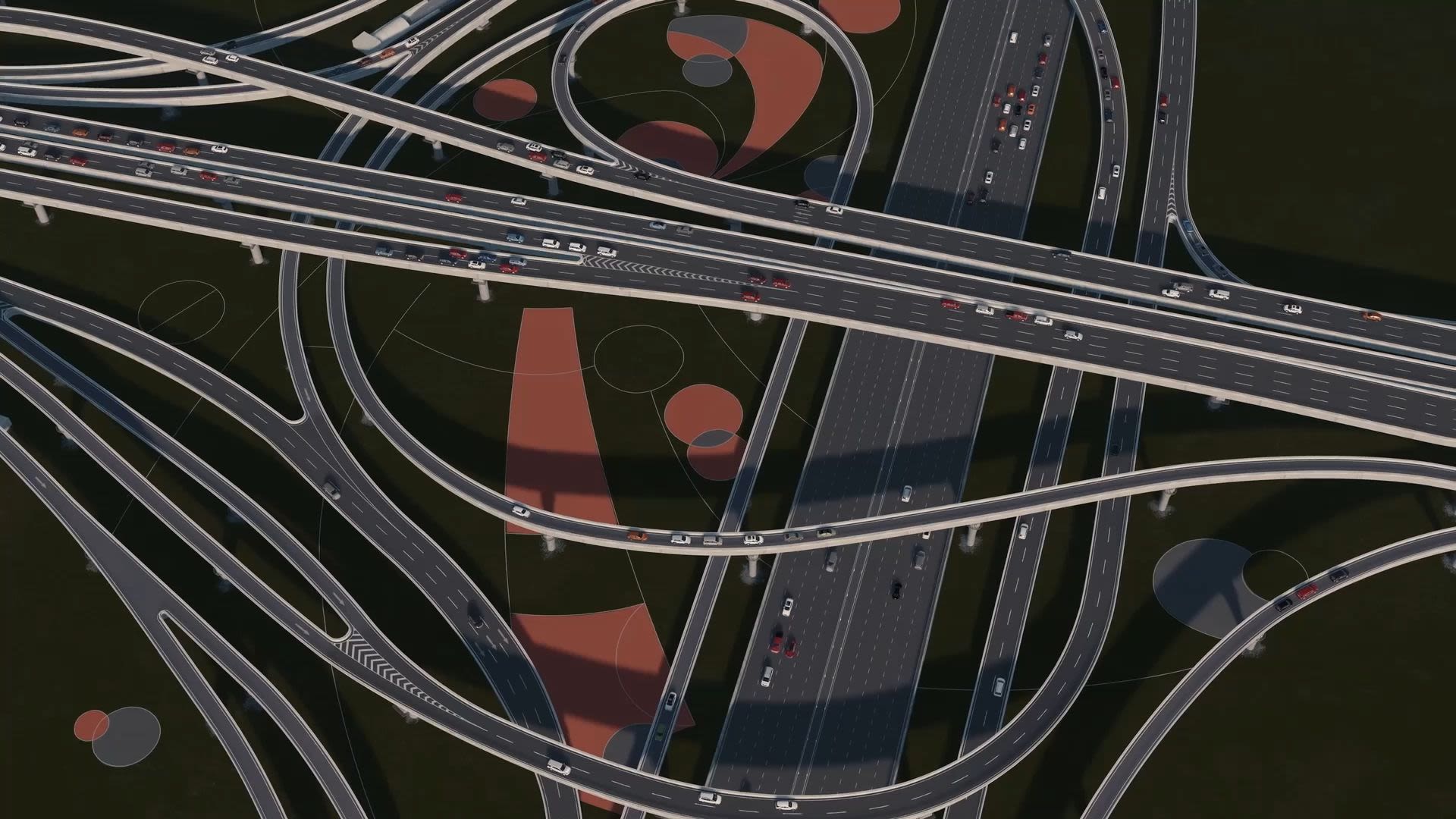 Shi Zheng, Hovering at the Convergence of Entrances and Exits, 2021
Shi Zheng, Hovering at the Convergence of Entrances and Exits, 2021
by Brontë Mansfield (MA 2017)
In 2021, a piece of artwork sold for $69.3 million dollars at Christie's—the third-highest price ever realized by a living artist at auction. While other works would be whisked away from the auction block by white-gloved hands and packed by art handlers, this piece was different: it doesn't exist in the physical world at all.
​​Everydays: The First 5000 Days by an artist known as Beeple is an NFT, or "non-fungible token." In the simplest terms, an NFT is a way of making a digital object (e.g., an image, animated GIF, or video) unique on the internet. NFTs are one-of-a-kind digital assets purchased with cryptocurrency, and their ownership is tracked in an online record called the blockchain.
It's rare to witness the birth of a new artistic medium—just think about the many centuries of distance between drawing, painting, or sculpting and the first grainy photograph of rooftops from a 19th-century French window—but it is extraordinary to watch an entire system of ownership and value emerge seemingly overnight.
For some School of the Art Institute of Chicago (SAIC) alums who have been making in the digital space for years, NFTs are the latest development in a wild online world that has felt innovative from the start. Two alums shared their recent NFTs and thoughts on the future of digital art.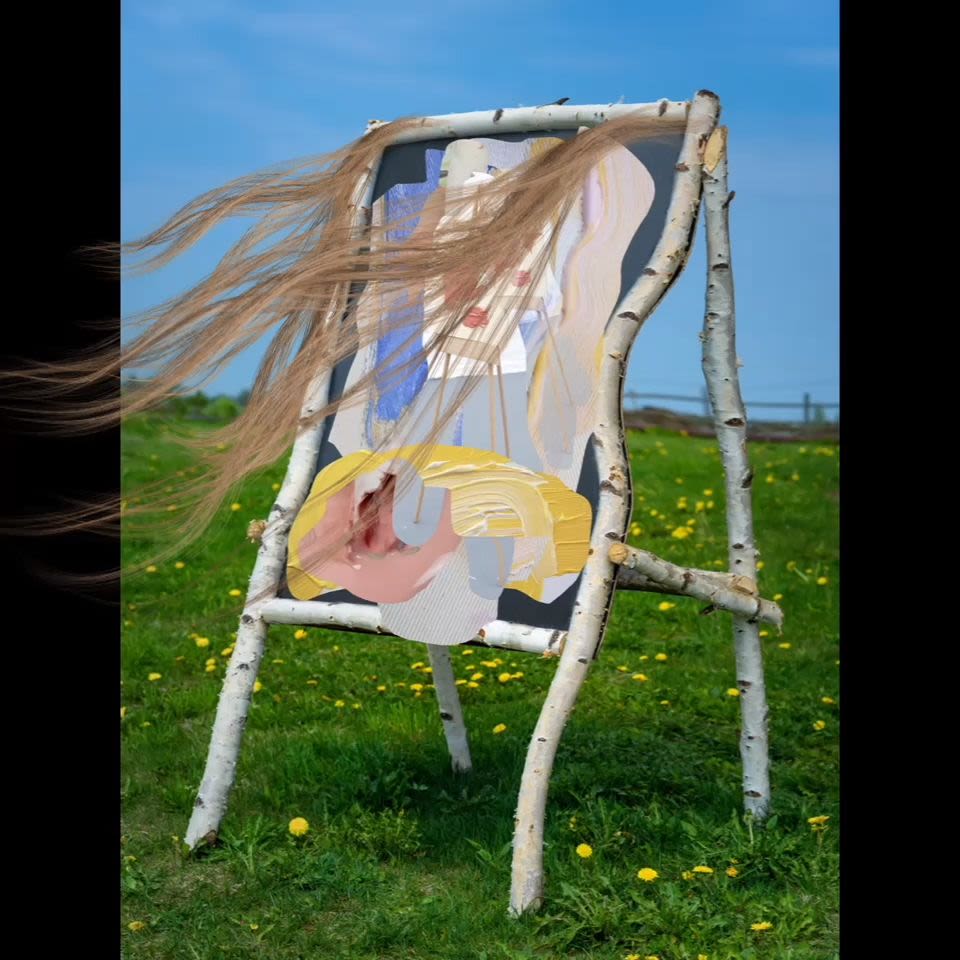 "It was like Paris circa 1920," Kate Steciw remembered of her first encounters with artists online more than a decade ago. While working on a masters of fine art in photography at SAIC, Steciw stumbled across fellow artists on Tumblr. "We all started to find each other, doing funny stuff with images, and thinking about images and how they're circulated, and how they're consumed in this particular culture."
It was Tumblr that brought together Steciw and her long-time collaborator, Rachel de Joode. Recently, the duo created four images to "mint" as NFTs. The inspiration behind pieces like Spaces with Atmosphere springs from Steciw and de Joode both being middle-aged women working in a digital art space dominated by younger men.

The pair took "these filters that are used to make your [Instagram] Reels look extra sexy and extra whatever, and appl[ied] them to really weird stuff like a gross old slipper," Steciw said. "We just thought it was kind of funny to start using these filters on our middle-aged female lives."

To Steciw, the process of making and selling NFTs is surreal. "Generationally having bridged that gap between no internet and internet, there's an access to the absurd that we're always trying to exploit, where we're like, Wait, that is just so dumb that we do this." One of these NFTs recently sold for 0.25 Ethereum, a cryptocurrency amount that is equivalent to about $785 USD.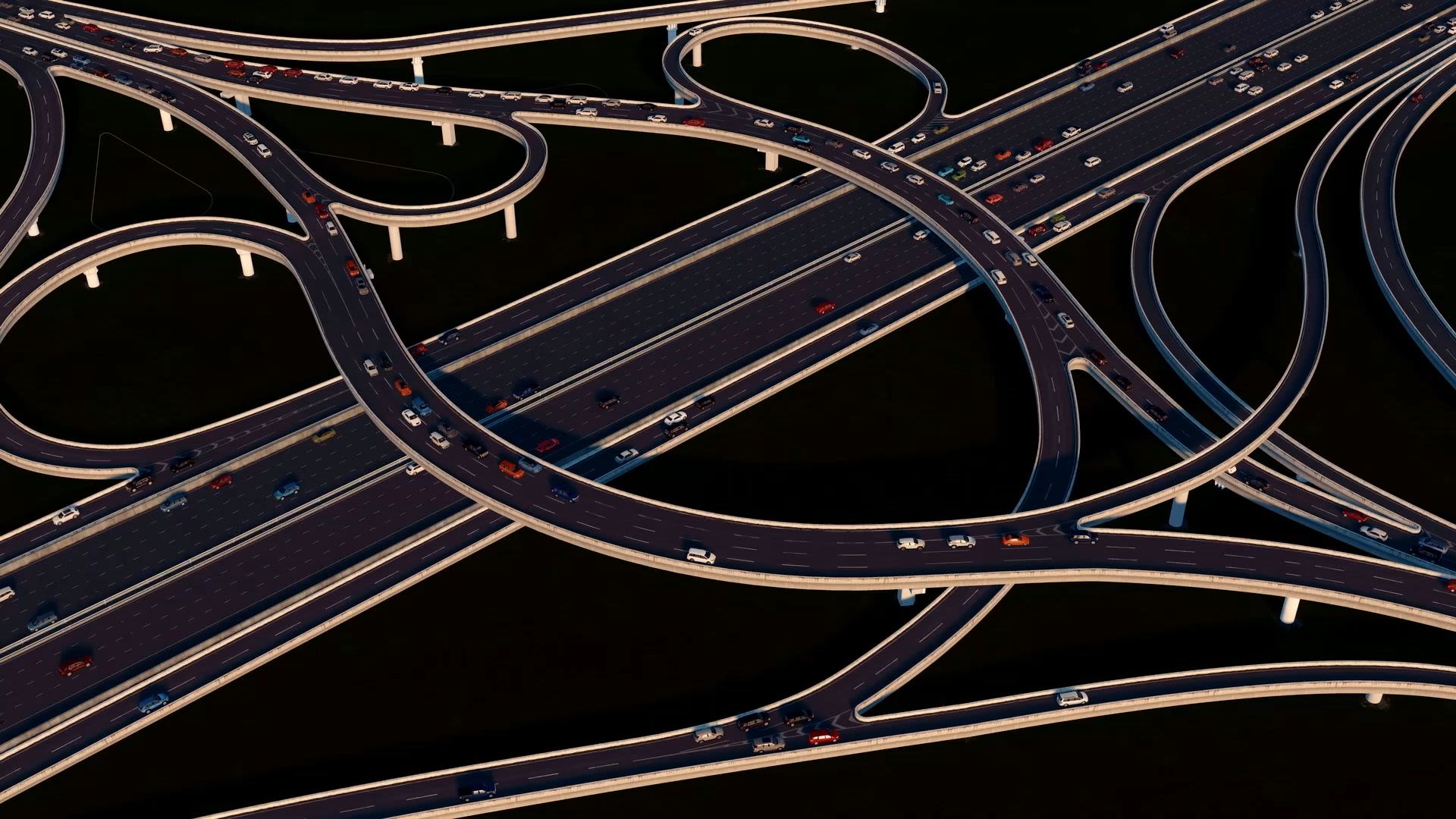 After finishing a master's in fine art at SAIC, Shi Zheng moved to New York City, only to be forced inside by the arrival of the COVID-19 pandemic. "I was sitting in my apartment and playing a video game called Cities: Skylines," Shi Zheng remembered, explaining that the game is like SimCity or any "sandbox" game where you can create, control, and simulate a city. "I felt like the world was still open in that video game."
While exploring this virtual world, Shi Zheng began to record videos of the simulation from above, hovering over highway ramps populated with digital cars. At first glance, they almost seem like drone footage of actual places, before the pixels creep in.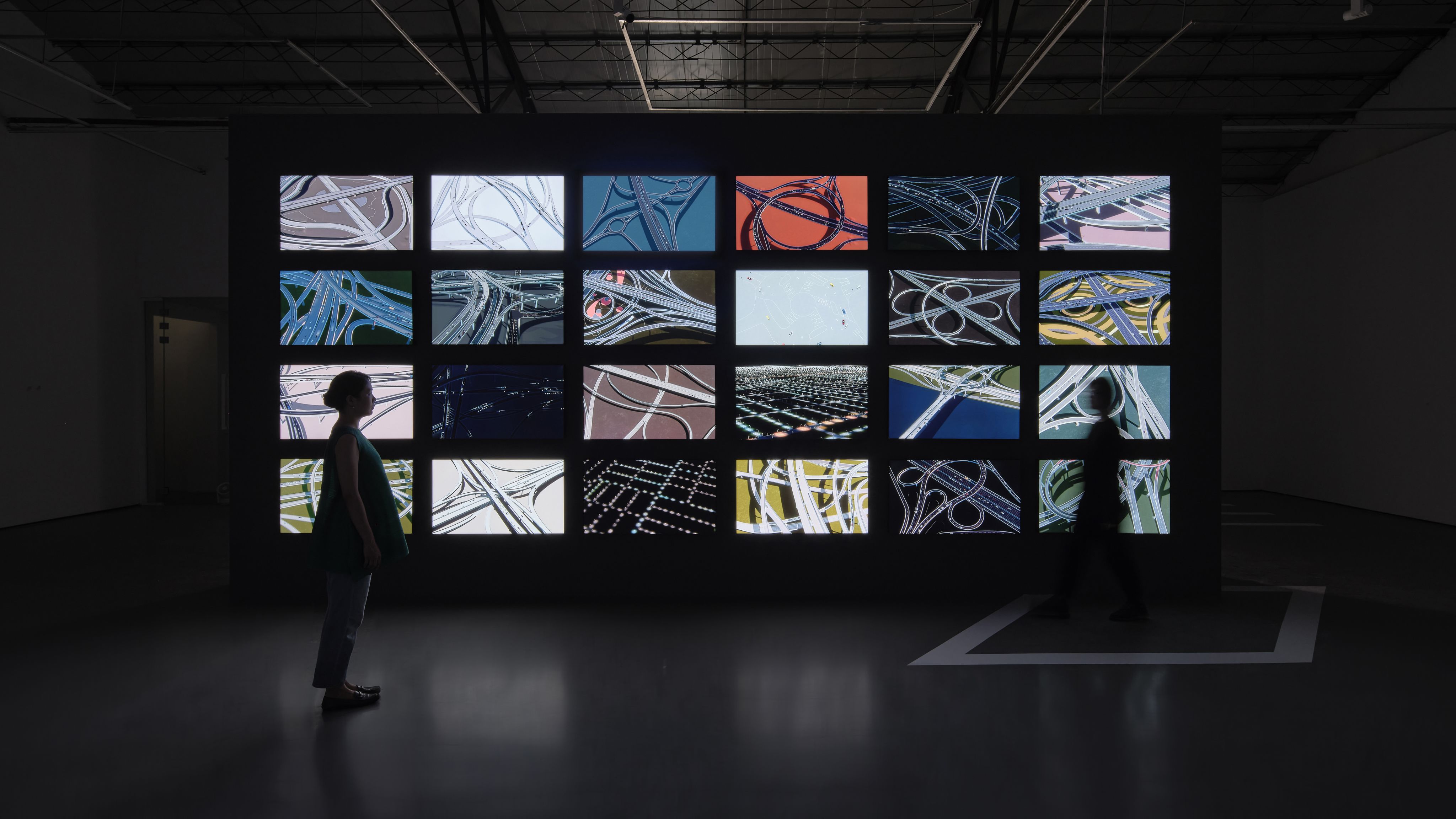 Shi Zheng was approached to produce a series of NFTs that would be sold on a friend's new online platform—and also be displayed in person at a gallery in Shanghai. The result is Hovering at the Convergence of Entrances and Exits, a series of 24 videos produced in two months from recordings of Cities: Skylines. While you can view the short, looping videos online, or observe them in a grid on a gallery wall, the medium of the NFT has allowed Shi Zheng to hide a secret in each piece: "All of the footage and the interchanges of roads are based on actual places," Shi Zheng explained, and the coordinates for each virtually constructed place are included in the unique NFT. "I feel like that was the backside of the painting, where artists like writing something. So, I put the coordinates for each video. If you copy/paste into Google Earth, you can see the actual place."
Only one set remains unsold from the six editions minted—along with an edition for Shi Zheng, carrying the tradition of the artist proof into the ever-changing world of Ethereum, Bitcoin, and blockchain. ■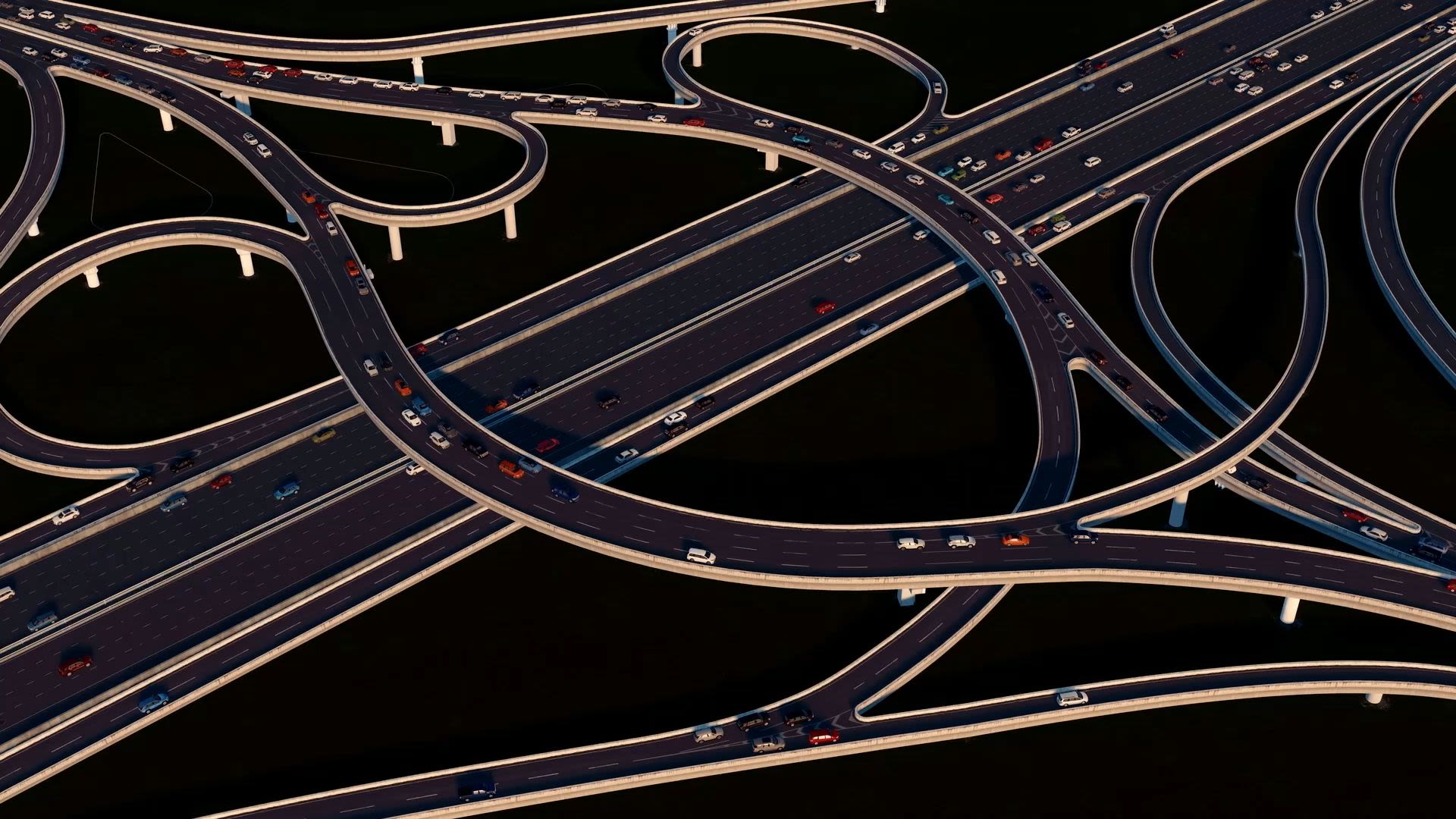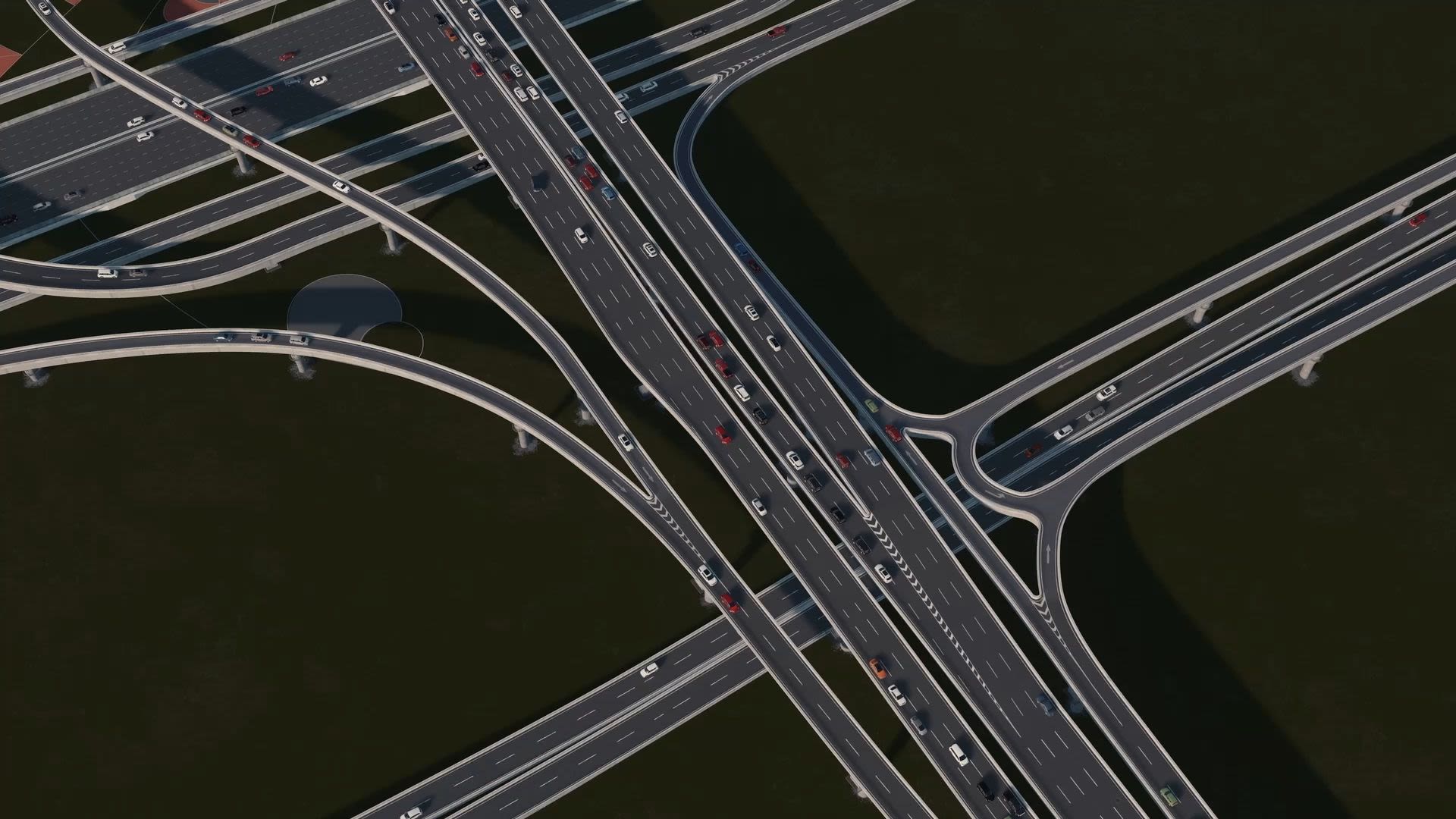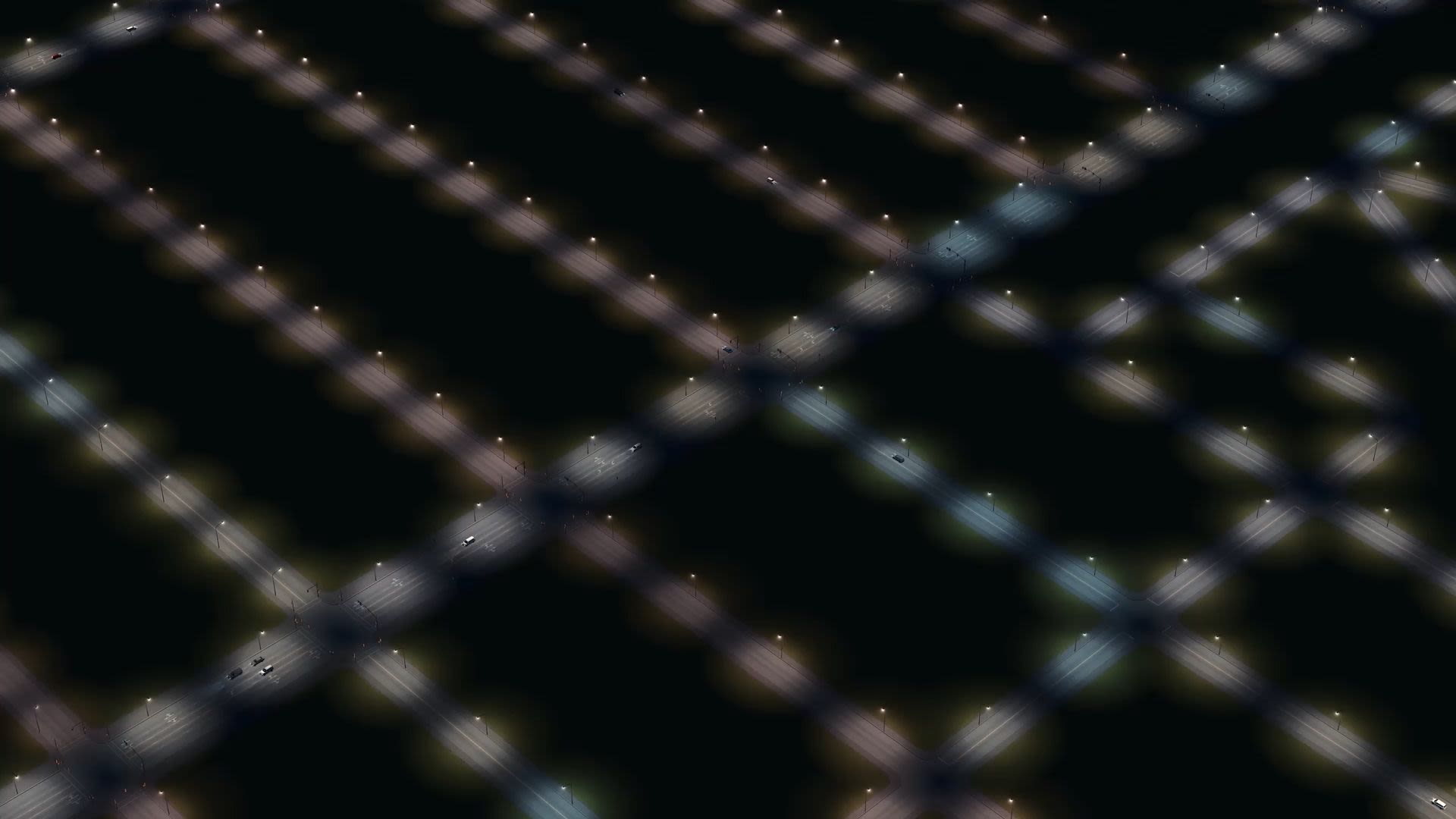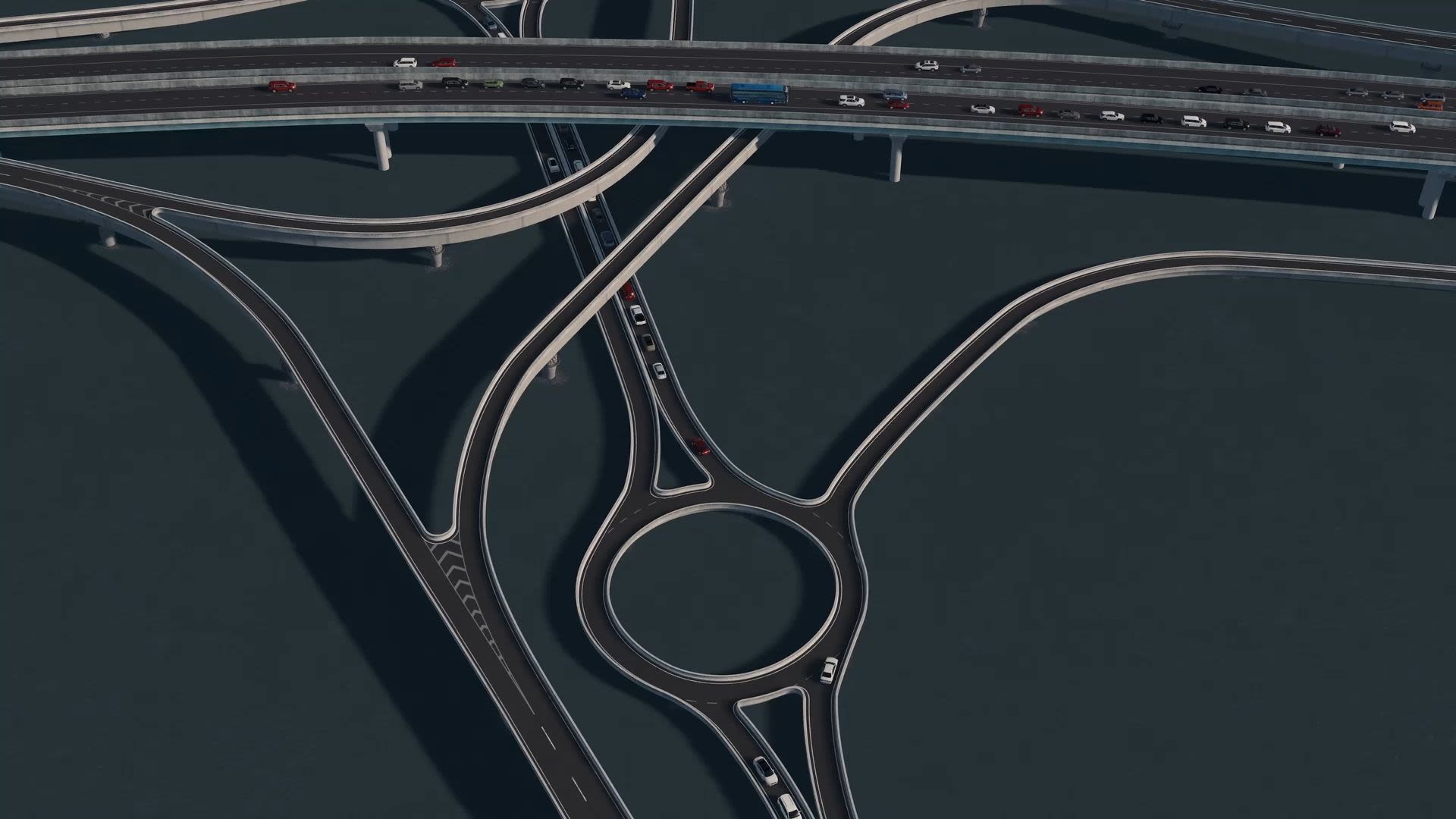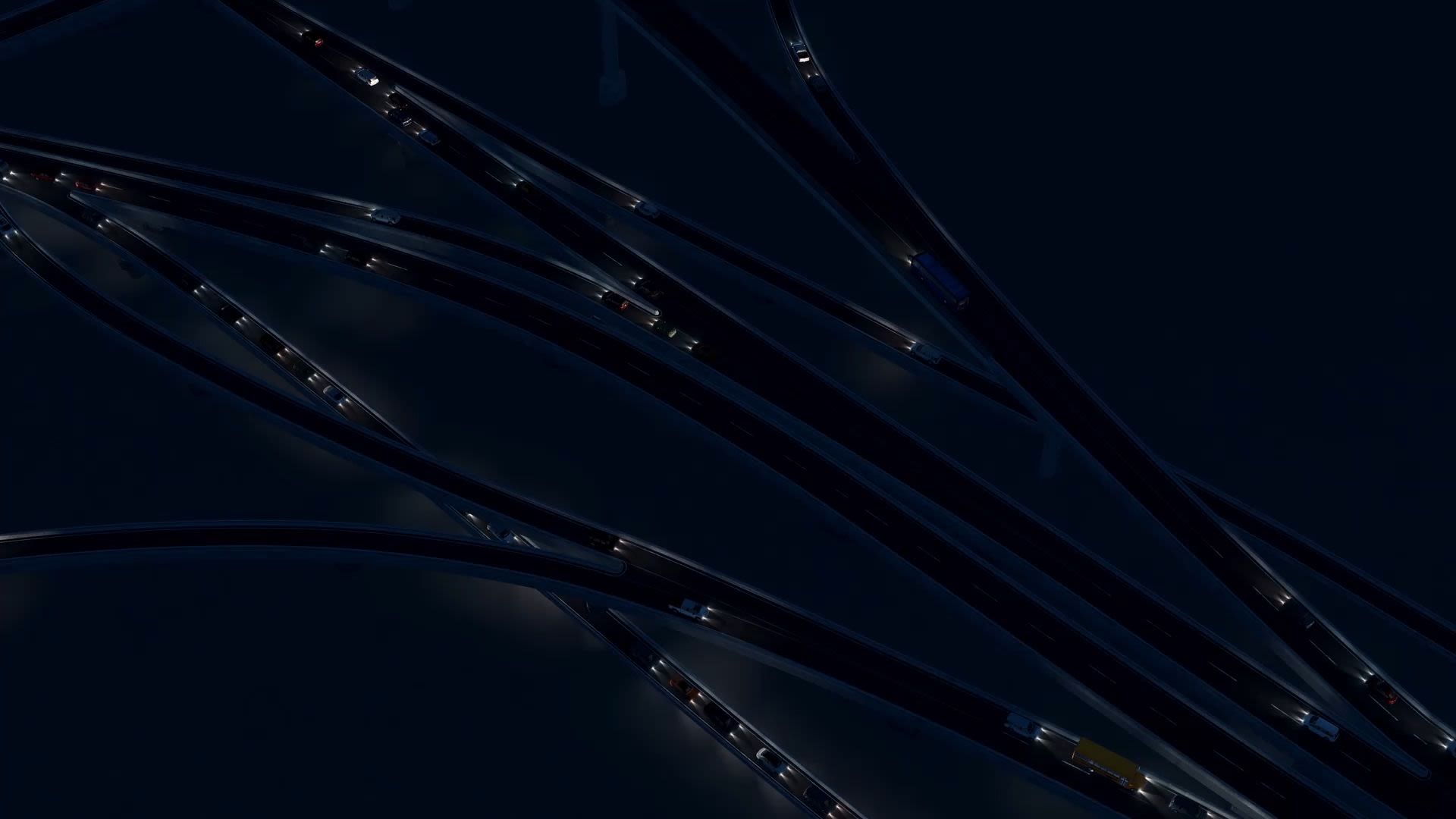 Shi Zheng, Hovering at the Convergence of Entrances and Exits, 2021
Shi Zheng, Hovering at the Convergence of Entrances and Exits, 2021
Hovering at the Convergence of Entrances and Exits (No.1 - No.24) | Solo show SANDBOX at AIKE, Shanghai 2021