Multicultural Affairs
The Multicultural Affairs department creates programs, opportunities, and resources to cultivate a welcoming, supportive, and inclusive community. We value the rich diversity within the community, and believe that meaningful dialogue with others enriches the student learning experience, and encourages development as global citizen artists.
The Multicultural Affairs team works collaboratively to develop programs that explore diverse perspectives, identities, and experiences. They promote involvement in affinity- and identity-based groups and facilitate intercultural dialogues, and build awareness of the myriad of heritages and histories within the members of the community. Multicultural Affairs builds connections among the Black, Brown, Indigenous, and people of color (BIPOC) community and supports students from all underrepresented identities.
Reach out to us about:

How to get involved with student affinity- and identity-based groups 
Heritage and history months
The Cultural Oasis: A Space by and for Students of Color
Gender and sex inclusion
Resources in Chicago (not limited to cultural, ethnic, religious, or spiritual resources)
Connecting with other students who have similar or shared experiences
Heritage & History
Image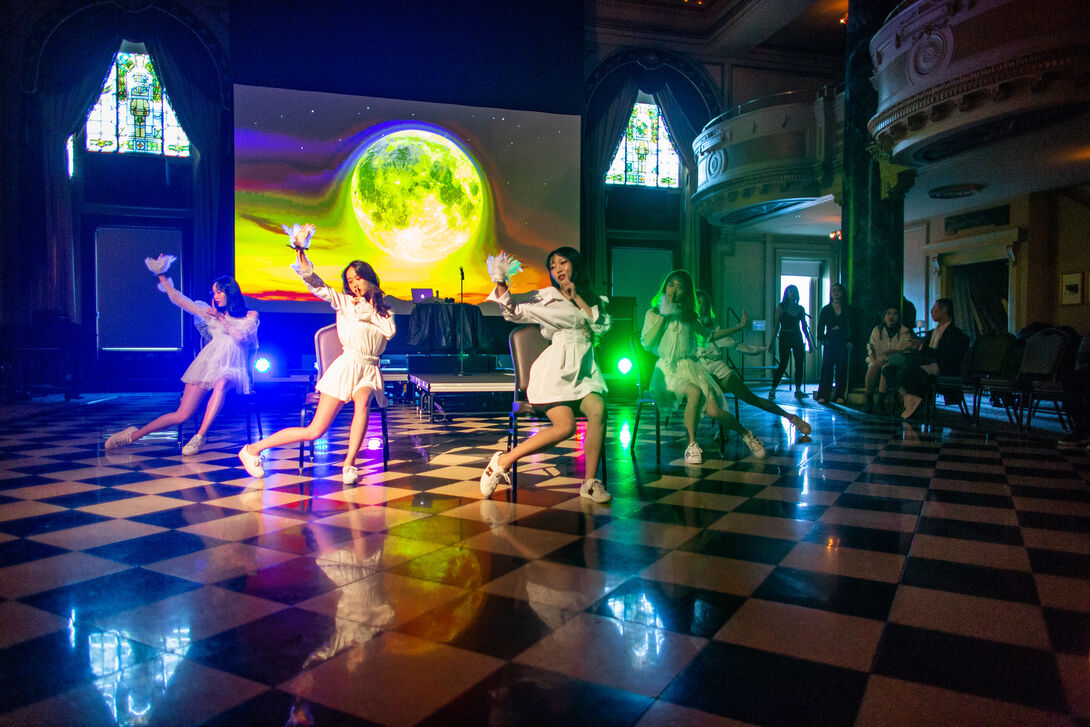 National heritage and history observances are designed to broaden our collective understanding of diverse cultural heritages and recognize their invaluable contributions that have and will continue to shape society today. Instituted by the US government, national observances bring awareness to the histories, contributions, experiences, and legacies of all who identify with these heritages. At SAIC, heritage and history month observances are recognized through a variety of events and other programming organized by the Heritage Awareness Programs and Initiatives (HAPI) Committee. The HAPI committee works in collaboration with students and departments on events and learning opportunities for heritage awareness with special emphasis on those that elevate Black, Brown, Indigenous, and people of color.
The HAPI committee is composed of several members who represent a number of departments and oversee the planning of heritage and history observances. The standing committee includes:

Alberto Ponce, Academic Advisor
Alex O'Keefe, Research and Instruction Librarian
Betsy O'Brien, Program Coordinator and Career Advisor
Cheeyon Cha, Interim Associate Dean of Student Affairs for Academic Advising
Danny Boucher, Director of Residence Life and Student Conduct
Kate Schutta, Director, Career and Professional Experience
Katrina Valera, Director of Student Affairs for Diversity & Inclusion
Laura Bustamante, Cultural Oasis Space Coordinator
Laura Lamb, Director of Campus Life
Moksha Khanna, Multicultural Affairs Graduate Assistant

The committee meets regularly and connects with student groups, committees, and any student, faculty, or staff member who is interested in being involved. 

The HAPI committee recognizes there are currently more than 100 national observances. From an equity-minded standpoint, the committee has defined the below calendar for the 2023-24 academic year to amplify members of underrepresented communities that identify as Black, Brown, Indigenous, and people of color. This does not preclude other important dates from being recognized. Rather, the schedule listed outlines specific months for which there are associated programs and is determined based on available resources. 

Latinx Heritage Month: begins September 15
Native & Indigenous Heritage Month: November
Martin Luther King Jr. Day: January 15, 2024
International Holocaust Remembrance Day: January 27, 2024
Black Heritage Month: February
Women's History Month: March
International Women's Day: March 8, 2024
Trans Day of Visibility: March 31, 2024
Asian, Asian American, Pacific Islands Heritage Month: May
Juneteenth: June 19, 2024

This calendar is not exhaustive and may be updated. If you have any other SAIC community events that you would like to share, or want to be involved in organizing heritage month events, please email: kvaler@saic.edu.

The John M. Flaxman Library hosts a number of pop up events throughout the year to bring the library to the community.

In addition, the Flaxman Library welcomes the community to explore the virtual Pop-up Libraries featuring electronic resources that can be accessed from anywhere and a curated selection of books available to borrow from the library. Pop-up libraries are usually focused on a specific theme and are meant to encourage students to explore the collections.
SAIC's Diversity Mission Statement
The School's primary purpose is to cultivate a campus designed to encourage the discovery and development of significant ideas and images. The school is committed to assembling a diverse community of faculty, students, and staff, and to nurturing and creating an environment in which those different perspectives and backgrounds can be heard and valued.
Multicultural Affairs
Sullivan Center
36 S. Wabash Ave., suite 1203
Phone: 312.629.6880
Director of Student Affairs for Diversity and Inclusion
Katrina Valera (she/her pronouns) kvalera@saic.edu
Grad Assistant to Multicultural Affairs
Moksha Khanna (she/her/they/them pronouns) mkhann2@saic.edu