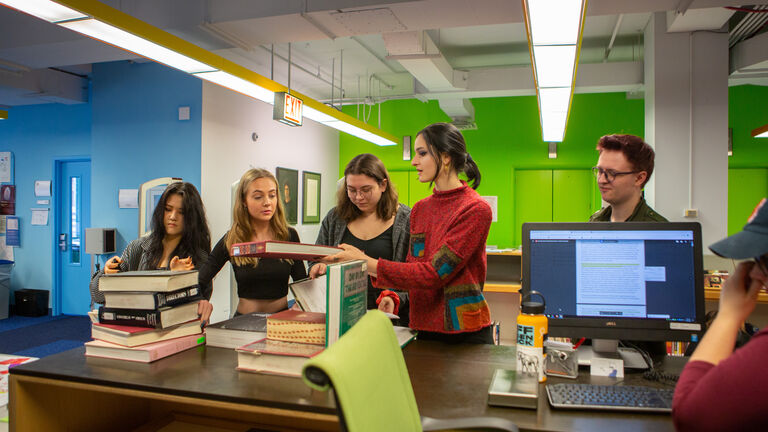 John M. Flaxman Library Visitor Information

Library renovations in progress until fall semester begins on Wednesday, August 30.
Image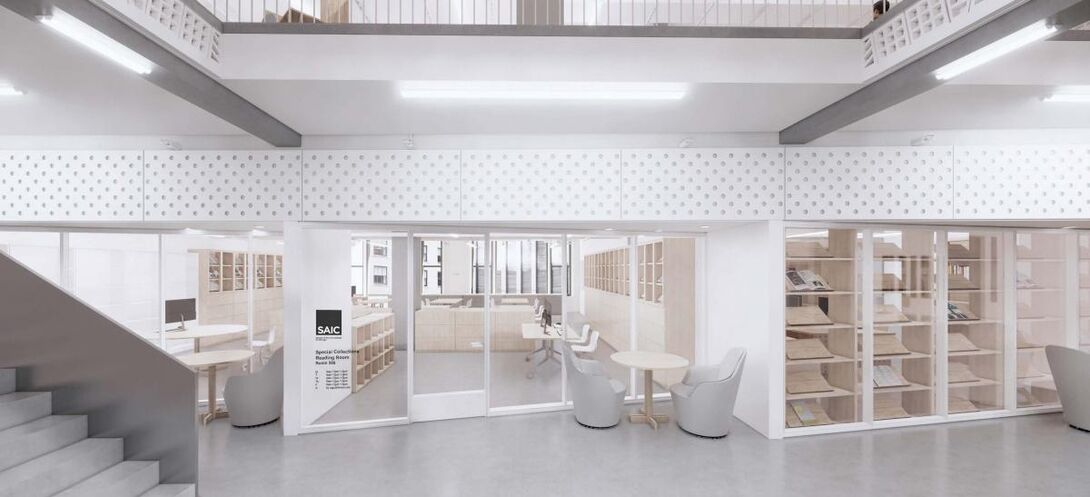 Design by Kwong Von Glinow
SAIC Community

The Flaxman Library is open to SAIC students, faculty, staff, and alumni without an appointment. Visiting the Joan Flasch Artists' Book Collection & Archives still requires an appointment. Please email jfabc@saic.edu to schedule an appointment.
General Public

If you are not a member of the SAIC community, including I-Share members, you must email flaxman@saic.edu for the Main Collections or jfabc@saic.edu for the Library Special Collections (artists' books and archives). In your email please include the reason for your visit and your preferred dates and times. Scheduled visits are set based on staff availability. You must email 24 hours in advance. We will respond Monday through Friday.
Study and Equipment Spaces

When visiting the Main Collections, there are a few study or equipment spaces you can choose from (none of which are private) and are available on a first-come, first-serve basis. If you are interested in our study rooms, please review our policy page for more information.
Study Desks
Blue Armchairs
iMac Stations (please note: there is no Adobe software on the iMacs)
Video Playback Stations
Bookeye Scanner
Locations and Hours
Main Collections
37 S. Wabash Ave., 6th floor
Chicago, IL 60603
flaxman@saic.edu
312.899.5097

Summer Semester: June 12–August 29
Monday–Friday: 9:00 a.m.–5:00 p.m.
Saturday & Sunday: Closed
Library Special Collections
Joan Flasch Artists' Book Collection and Archives & Other Collections
37 S. Wabash Ave., 5th floor
Chicago, IL 60603
jfabc@saic.edu
312.899.7486


The Flaxman Library Special Collections are currently closed during the renovation project. We look forward to welcoming the community back to our 5th-floor space in the fall.
For summer courses requesting artists' books, we plan on continuing to support class visits by maintaining a limited collection of work that we can provide access to in an alternate instructional space. Please contact Special Collections staff at jfabc@saic.edu.
Upcoming Fall Semester: August 30–December 18, 2023 
Monday–Thursday: 9:00 a.m.–7:00 p.m.
Friday: 9:00 a.m.–7:00 p.m.
Saturday: 10:00 a.m.–1:00 p.m. (only for scheduled class visits)
Just Need to Print or Scan?

We have one color printer and two black and white printers on the 6th floor. An additional color printer and black and white printer on the 5th floor are available when the library is closed. When you come out of the elevator or out of the stairwell, take a left around the corner to find the printers.

Just Need to Return Library Materials?

You can return items directly to the library when we are open or by using the metal book and media drop boxes in the Sharp lobby any time the building is open.