SAIC is proud of our first-generation students! Being the first member of your family to attend college is a big accomplishment. We are here to celebrate with you and help you navigate your journey at SAIC. SAIC has a nationally recognized first-gen program that connects first-gen students with faculty, staff, and each other.
Image

We honor students who identify as being the first members of their family to attend college. First-gen students can find community through our annual first-gen celebration day or the First-Generation Fellows program. We welcome you, we congratulate you, and we recognize you as an invaluable part of the SAIC community.
First-Generation Fellows
The First-Generation Fellows program at SAIC provides a holistic engagement experience for SAIC's incoming, first-generation students (meaning their parents or guardians did not graduate from college). The Fellows program aims to provide opportunities for students to engage with the campus community and learn the skills necessary to be successful in college and beyond. 
Structured support from a faculty mentor and peer mentor.
On-campus employment coupled with intentional support and supervision.
Engagement opportunities with peers to increase a sense of belonging.
Regular workshops focused on accessing resources and achieving academic success.
These opportunities seek to help the Fellows feel connected to the community, engage in the academic, artistic and social experiences at SAIC and help when needed. 
The First-Gen Fellows Program offers:

On Campus Employment: Students who work on campus are connected to a team of peers and a supervisor with knowledge of campus resources and feel more connected to the community.
Faculty and Peer Mentorship: Faculty mentors will work directly with Fellows to provide educational opportunities and student support. Peer mentors are a sophomore, junior, or senior first-gen student who assists
Fellows in their transition to SAIC.
Community Engagement: Fellows will have multiple opportunities to connect with others who share their first-gen identity including gatherings, lunches, and peer mentorship groups.
Ongoing Education: Fellows attend multiple workshops throughout the academic year that focus on skill-building, professional development, and academic/artistic success.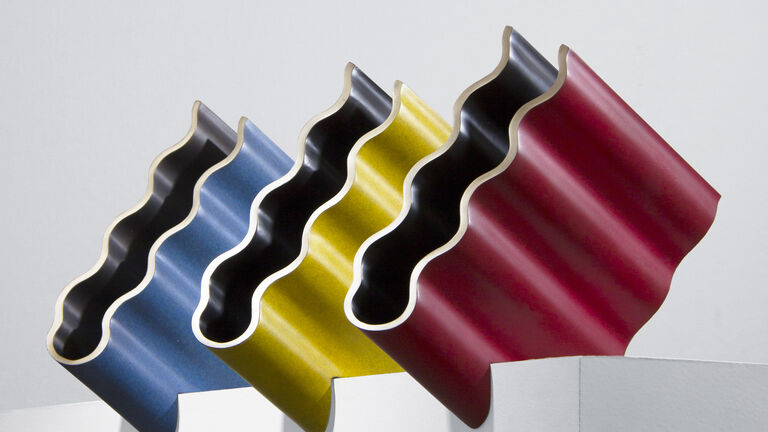 First-Generation Stories
Our community is filled with individuals who were the first in their family to go to college. Many of our students, faculty, and staff share the first-gen identity. Check out just a few stories from the community.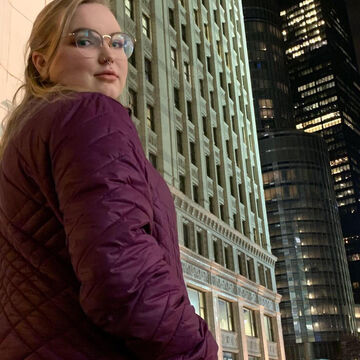 Marley Anderson (BFA 2023)
Marley Anderson (BFA 2023) is a sophomore studying primarily in the Painting and Drawing department and is expected to graduate in 2023 with a bachelor's in fine arts. She is interested in art restoration and historical painting techniques, which she hopes to pursue in graduate school. 
Why was attending college important to you?
Growing up I was always encouraged to educate myself and push myself. Because of this, I was raised with the mentality that I can always learn more, do more, and be better. Education is a privilege that wasn't common or highly sought after where I'm from or even in my family, but my mom didn't want me to be stuck. She wanted me to grow and flourish and follow my dreams, as cheesy as that sounds. 
What made you want to attend college? 
My love for learning and my drive to make my mom and myself proud were my main reasons for wanting to go to college. I also need higher education in order to follow the career path I want. So, I wanted to have the ability to keep learning and doing the things I love.
How have you felt supported by SAIC?
SAIC has been supportive of me since my first year. The faculty members I have gotten to know and work with go above and beyond to ensure I am well supported. If I am struggling, they do everything they can to help me find a solution. The First-Gen Fellows program was also a huge help to me during my first year in being more comfortable in an environment I and everyone in my family were unfamiliar with. The program helped me form relationships that are priceless.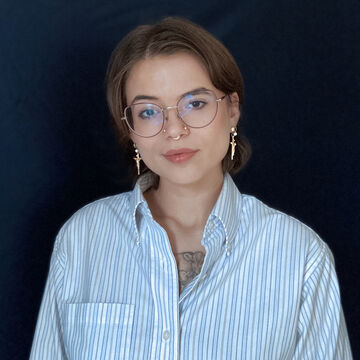 Emerald Pitts (BFA 2020)
Emerald Pitts (BFA 2020) is an artist based in the Missouri Ozarks. Their woven works bear witness to the space between societal binaries and act as refusals to any one way of being. Pitts is also the founder and president of the Cook Station Arts Collective, a nonprofit organization that promotes cultural exchange and accessibility to the arts in rural communities. 
Why was graduating from college important to you? 
Graduating from college was important to me because I've always valued the pursuit of knowledge, and I knew that both my personal and career goals would be dependent upon the accomplishment. I've also always felt compelled to pursue higher learning as a way to honor the many artists in my family's history who weren't able to do the same and to bring everything I learned back to my community.
How did college help your career and creative practice? 
One of the greatest benefits of furthering my education was the opportunity to have everything I thought I knew about my creative practice called into question. Working directly alongside professional and emerging artists expanded my horizons more than I had previously thought possible. I now have an incredible network of people and resources to actualize my career goals.
What advice would you give to current first-generation college students? 
Take full advantage of every single resource that is offered to you. Get involved in student groups and build community for yourself. Do research on all classes and instructors before you sign up for them. Lastly, don't compare yourself to anyone who seems like they're ahead of you. You're doing something for the first time and you should be proud.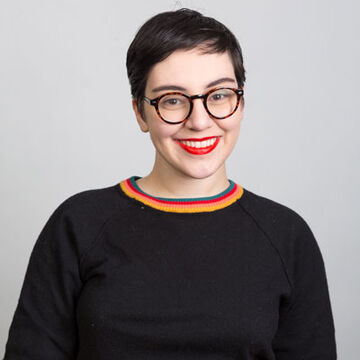 Leana Yonan (BFA 2020)
Leana Yonan is a Chicagoan from Rogers Park. She is a first-generation Assyrian who makes work about her family's history as immigrants/refugees from Iraq and how that defines her. Yonan works primarily with comics and animation and has recently found a way to integrate that with fibers. 
Why was attending college important to you?
Attending college to me was important because I feel like this is my way of honoring my parents' choice in coming to America. Growing up with immigrant/refugee parents, I'm sure a lot of kids in my shoes heard their parents say how grateful they should be to be born here. My parents leaving Iraq meant sacrificing their education, and going this far with my education is my way of thanking them for what they've done.
What made you want to attend college?
I attended Senn High School, studying in the fine arts program, and my teacher, an SAIC alum, signed me up for the School's College Arts Access Program (CAAP) during its pilot year. It is a competitive program accepting only a few students in the city, and I was one of the lucky ones. Being in the CAAP program showed me that I can do what I love for a living.
How have you felt supported by SAIC?
SAIC makes me feel like all my wildest concepts are possible. I've never felt that my pieces were limited. My professors have also given me the support for life outside of SAIC and that itself has grounded me as an artist and as a person.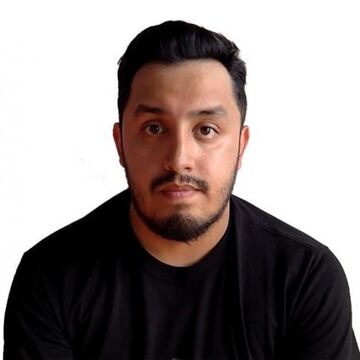 Joseph Josue Mora (BFA 2018)
Joseph Josue Mora (BFA 2018) is a Chicago-based multidisciplinary artist and educator, who was born in Mexico. Mora's current work utilizes art handling materials and cues to mirror modes of marginalization. He is interested in the similarities of construction and art handling occupations and how they surface in issues of class and status. Mora's work is informed through his perspective as an art handler, DACA recipient, and a person living in the United States.
Why was attending and graduating from college important to you?
Recognizing my parents' sacrifices and our migration to the United States has always been a great motivator for me to continue my education and to graduate. Knowing that our political climate has been disenfranchising undocumented students also made me want to pursue college even more. Being a DACA recipient and understanding the complexity of it made me want to claim space in places where we might not be represented.
What was your experience as a first-generation college student at SAIC? 
As a first-generation and DACA student, I am the first in my family to go through college. This meant that some of the new experiences and obstacles I was having, I had to solve on my own, although I did have community support. During my time at SAIC I developed a new support system and friends. With the support of friends, faculty, and staff, I learned how to navigate and advocate for undocumented student issues. These experiences and classes helped me develop my art practice, and I was able to workshop what has become an ongoing project, Undocumented Projects.
What advice do you have for current first-generation college students?
Continue exploring different skills and take advantage of the resources you have. It can be hard to advocate for yourself, but this is one thing I learned to do the most during my time at SAIC. It let people know how to help me and what I needed help with as DACA student. The most important thing I learned from my parents is to be humble. Being humble about my work, privilege, and different circumstances has helped me become more understanding and supportive.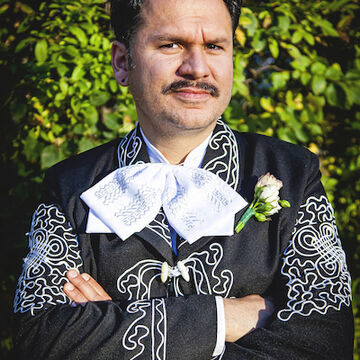 Assistant Professor Salvador Jiménez-Flores
Assistant Professor Salvador Jiménez-Flores is an interdisciplinary artist born and raised in Jalisco, Mexico. Jiménez-Flores is a recipient of the Joan Mitchell Foundation Painters and Sculptors Grant, New England Foundation for the Arts Grant, and ThreeWalls's RaD Lab+Outside the Walls Fellowship and is a 2021 United States Artists Fellow. He received his master of fine arts from Kendall College of Art and Design and his bachelor's from Robert Morris University. 
Why was graduating from college important to you? 
My parents' level of education didn't go beyond sixth grade and part of it has to do with being pragmatic and the need for them to start working at an early age. I came to this country as a teenager not knowing the language or understanding the education system. For me, graduating from college was a testament to my parents' courageous act of leaving everything they knew behind with hopes of providing more opportunities to their children.
How did college help your career and creative practice? 
As a young undergraduate student, I learned that college does not make the student but rather the students need to take ownership of their own education. For me, the colleges I attended lacked diversity, representation, and inclusion. So, I went outside of those institutions to learn from artists who had similar life experiences, questions, and concerns. I also learned to be curious and open to learning new skills. Everything that we learned in the past comes in handy at some point in our future.
What advice would you give to current first-generation college students? 
I migrated to this country with my family. We knew that education would bring more opportunities but we didn't understand the school system in the US. So, I just asked a lot of questions and I went to the schools that gave me the most money in scholarships. My advice to first-generation students is to obtain as much financial literacy regarding scholarships, loans, and grants as possible. Analyze your family's and your personal financial situations and make decisions accordingly.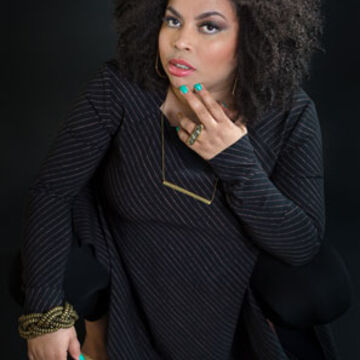 Sadie Woods (MFA 2016), Lecturer, Contemporary Practices
Chicago native Sadie Woods is an award-winning artist, curator, and DJ. Her practice includes music directing, sound design, and collaborations within communities of difference. She is most known for her immersive multimedia performances and sound installations, exploring cultural memory and engaging in social and political spheres. 
Why was graduating from college important to you?
I've always been self-driven in my studies and pursuits. Graduating was an academic goal for me in pursuit of my career in the arts, as well as a personal accomplishment as a first-generation recipient of both an undergraduate and graduate degree.
How did college help your career and creative practice?
Higher education has expanded my creative network and created space to engage critically within multiple communities simultaneously. This has informed my practice in respect to having a balance between academic and socially engaged work.
What advice would you give to current first-generation college students?
Focus on your goals, honor your voice in your work, and do what is most meaningful for you. Find ways to apply your education to real-world experiences while you're in school. Celebrate your victories.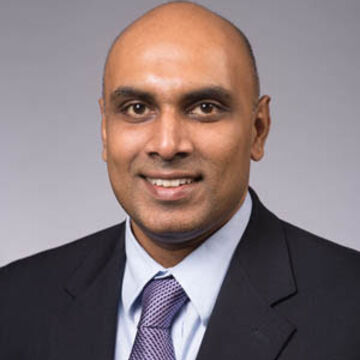 VP of Educational Technologies and CIO Devarajulu Ravichandran
Ravichandran has worked for more than 25 years as a developer, solutions architect, manager, and IT officer in both commercial organizations and higher education. He received his bachelor's in electrical and electronics engineering from Anna University in Chennai, India, and his master of business administration from the Simon School of Business at the University of Rochester. 
How did college help your career?
I grew up in a small town in South India. When I went to college for my undergrad studies, it was the first time I had been by myself, in a big city, with students from all across India and some from other nations as well. My first lesson at college had nothing to do with the degree, but was to be open to diversity: of backgrounds, perspectives, cultures, personalities, and food! You also realize that you learn a lot from each other and to work together as a team leveraging one another. The engineering degree was gravy on top of that, and it helped me land a good first job that kick-started my career.
What advice would you give to current first-generation college students?
Be open, be patient, be easy on yourself, and remember, it takes a village to raise a child. Higher educational institutions are filled with resources to support a student's journey; know them, seek them, and take full advantage of them. You are not alone.
What's something that's unique to the first-generation college experience?
To me what was unique is that you are not only learning just the subject matter, but also how the system itself works along the way.