SAIC Scholars Program
School of the Art Institute of Chicago (SAIC) Scholars have a unique opportunity to fulfill studio and off-campus study requirements through an academic program whose highlight is an immersive study trip to Siena, Italy. SAIC Scholars are selected based on a holistic review of their admission application. No specialized application is required. Scholars are selected based on:
A compelling portfolio of work that demonstrates both conceptual and technical proficiency
Academic excellence exhibited through strong high school records
A well-organized, thoughtful, and clearly-articulated artist's statement
Image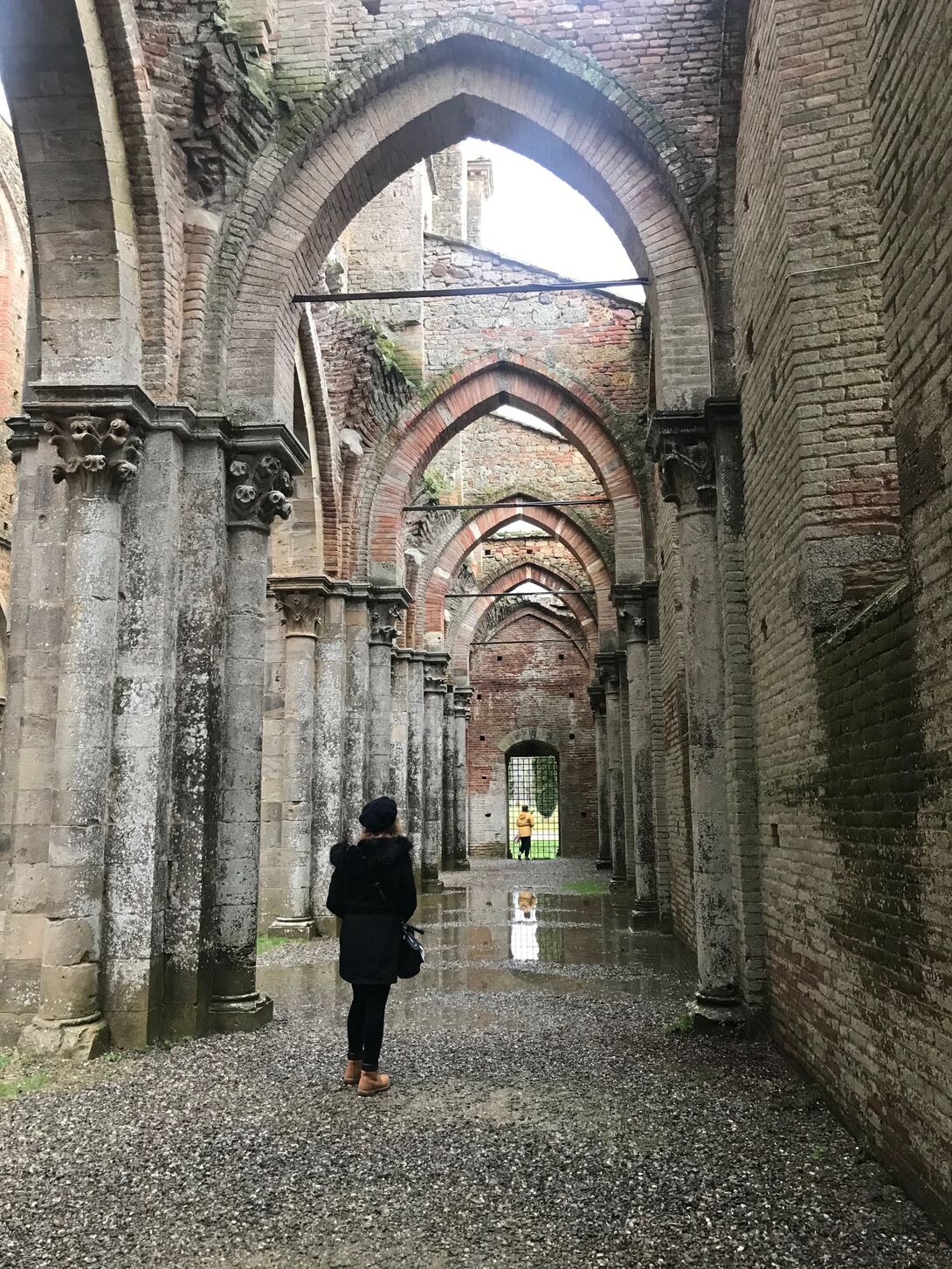 Program Highlights
Siena, Italy
Travel restrictions due to COVID-19 may impact when this study trip will run.
Students are exclusive participants in a study trip that will take place within the first two years of enrollment: Living the Past in the Present: The Art of Archive in Siena, Italy, led by SAIC faculty with research interests, knowledge, and experience in the destination.
Through a partnership with the Siena Art Institute (SART), students will experience the history, tradition, and culture of Siena, Italy's loveliest medieval city, home to numerous Renaissance works of art and architecture, and a wide array of archives, collections, and study centers. Students will develop insight into how historical study may spark their growth as contemporary artists, designers, and visual scholars.
Students are awarded a $3,000 grant to defray affiliated costs, and this trip will fulfill several requirements.
Additional Opportunities
SAIC Scholars take specially-designated First Year Seminar courses and an Advanced Art History survey in their first year.
Students may have the opportunity to take two studio electives during their second semester rather than the one elective typically allotted to them.
Scholars will complete a special hybrid studio/academic course during their sophomore year which satisfies a key degree requirement.
Effective for the Fall 2022 and later incoming cohorts, successful completion of the Scholars Program course requirements over the first half of the student's degree will result in students receiving priority registration benefits for the duration of their studies at SAIC, and they will earn a Bachelor's degree "With Distinction," which will be reflected on their transcripts and diploma.
More information on the Scholars program for continuing students can be found via our SAIC Scholars Program website.

SAIC Scholars Program Q&A
Will I be taking more credit hours than my peers during the fall and spring semesters of my first year?
No. SAIC Scholars students take 15 credits in their fall semester and 15 in the spring semester. They may, however, participate in a three-credit hour study trip for studio credit during the winter or summer interim session. In total, they will likely take 33 credits during the academic year in which the trip occurs.
What is the studio/making component of the winter study trip?
Students will have a common workspace (mostly for digital and drawing work) at SART, but they will spend much of their time exploring Siena. Studio work will take place after the study trip, and involve two class meetings in Chicago (a working and a final critique) during the spring semester.
Does the study trip fulfill any of my degree requirements?
Yes. The study trip awards three studio credits, and additionally, all SAIC students are required to take six credits of off-campus study. This trip fulfills half of that requirement.
How do I ensure my place in the SAIC Scholars Program?
Spots are filled on a first-come, first-served basis. First-time students who are invited are asked to confirm their acceptance by May 1. Information on how to confirm your participation will be included with your invitation to the program.